Best Bass Headphones 2021 – Reviews And Buyer's Guide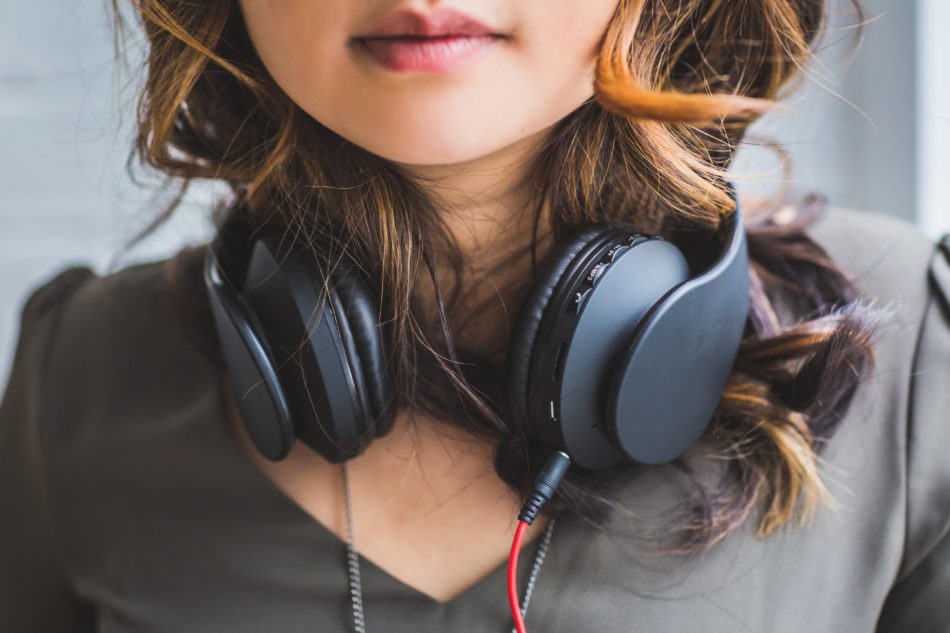 Bass headphones are a bit different from regular headphones. They produce a sound that's deep, vibrating, thick, and most importantly that you can feel too. With the ever-increasing bass-heavy genres of music such as hip-hop and electronic music, bass headphones have become the most sought-after headphones, especially among the millennials.
How to Choose a Good Bass Headphone
If you are planning to invest in a pair of headphones, you're probably overwhelmed by all the information you might be getting. Bass headphones come in different styles and fit, which include over the ear, on-ear, and in-ear. So, choose one that's aligned with your unique preferences. However, not all manufacturers have what it takes to pull off quality bass headphones, which is why you will often fall victim of bass headphones that sound like you are listening to music from inside a tin can. So, here are some of the things to keep in mind when shopping for bass headphones:
Sound Quality
Sound quality is definitely the most important feature to consider when buying bass headphones. However, customers have different needs when it comes to sound quality depending on the type of music they listen to. For instance, fans of hip-hop and EDM music prefer headphones that are bass-centric, but if you prefer classical music you should go for a pair that emphasises on mid and high frequencies. All-round music listeners need something that balances the bass, high, and mid frequencies. Generally, the bigger the driver size, the better the sound quality.
Design
There are a few things to consider when it comes to a headphone's design. They include:
Comfort
You definitely want to wear something comfortable. You should consider a headphone's weight and whether they have sufficiently cushioned earpads. In-ear headphones are lightweight. On the other hand, over-ear and on-ear headphones are big and may seem heavy and bulky, but manufacturers now make them extra soft and comfortable to wear. And, if you want to wear your headphones on long trips or for sports, ensure they fit tightly without irritating your ears.
Closed/open back design
With a closed-back design, the sound is more contained, while open-back design allows some sound to escape the headphones. Open designs offer a more realistic listening experience while the closed design prevents those around you from listening in, which can be a real advantage, especially if what you are listening to is private and confidential.
Aesthetics
While some buyers view their headphones as purely utilitarian, others want them as stylish accessories. Thankfully, headphones now come in a huge range of styles, designs, colours, and material. From durable titanium to flexible plastic, artificial wood finish to a shining chrome finish, make your headphones part of your overall look.
Durability
Investing in quality bass headphones can cost you a small fortune. After all, you don't buy them every other day. However, expensive headphones are not necessarily durable. Get a pair that are made from quality material. For instance, strong fabrics touching around the ears should make your headphones last longer.
Brand and Price Range
For most buyers, the price is a huge determining factor when shopping for headphones. Bass headphones vary in terms of pricing with a huge determinant being the brand you choose to go for. While most have tried-and-true-brands that they can always rely on to deliver quality products, we recommend you keep an open mind. You can use online resources to help you narrow your search by price.
Wired or Wireless
Some listeners, like DJs require headphones that can be plugged into their machines (see our guide on the Best DJ Headphones). However, casual listeners like you and I probably prefer listening to music whilst on the move, hitting the gym or working.
Active Noise Cancellation
Some modern headsets have special designed active noise cancellation that can filter out background sound. This can be helpful for people who want to improve their concentration in noisy environments, especially whilst working or reading. However, some users have complained that the white noise produces a hissing sound that can be distracting, so ensure you can keep up with the white noise before you commit to a purchase.
Level of Bass Needed
While most bass headphones come with normal bass level, some have a bass boost feature that allows you get a fuller sound effect. With the bass boost mode on, the sound may feel a bit distorted, however you get the near-perfect bass you crave like the bass from subwoofers.
Reviews of the Best Bass Headphones 2021
The versatility offered by bass headphones allows you to use these little gadgets in many ways. With a wide variety to choose from, deciding on the right pair of bass headphones can be a bit challenging. But, now that you are able to determine what makes quality headphones coupled with doing your own research and reading reviews, you should be able to make an informed decision. Here is a list of the best bass headphones to help you get started:
With one of the industry's leading noise cancellation features, which can be disabled as desired, Sony MDR-1000x allows you to enjoy your music distraction free. In addition, MDR-1000x uses the power of Bluetooth to bring you exceptional sound quality. The quick attention feature on this headset allows you to pause what you are listening to at the touch of a button. The headphone is fully rechargeable via the micro USB port.
Pros:
Sony MDR-1000x comes with close-fitting urethane foam earpads that not only lock out distractions but provides comfort, and protect your ears even after long hours of listening to your favourite tunes
The Bluetooth wireless technology allows you to talk on the phone or listen to music anywhere, anytime while you work, hike, or even at the gym
The housing and the earpads are made of soft synthetic leather that gives you a luxurious look and feel
These headsets are able to optimize sound for you by analysing your wearing style
Comes with smart technologies such as touch sensor operation, ambient sound mode, quick attention mode
Cons:
The earpads are not replaceable, which can be daunting when they begin to wear out over time
Some buyers found that the plastic casing is prone to cracking with use
Check Price Now
The Sennheiser Momentum 2.0 is the best over ear headphones on our list. Momentum offers sound quality that's so clear and immersive it makes you feel like you're experiencing the music live. It comes with a thick over-ear structure and leather ear cushions that provide comfort, allowing you to wear it for hours without experiencing any irritation or tension. The dense ear cushions also strategically filter out ambient sound.
Pros:
It offers exceptional sonic sound with respect to all ranges, bass included
The comfortable headband together with leather ear cushions provide you with all the comfort you need
Works with all Bluetooth enabled devices, including smartphones, tablets, and computers
It comes with an attachable audio cable that you can use in case Bluetooth connectivity is not available
22-hour battery life that ensures performance during prolonged listening sessions such as during flights or long commutes
Cons:
The seal around the air cushions is too tight and too snug for the comfort of some users
Some users found that there was a disparity in volume on both sides of the headset, which was noticeable enough to be distracting
Check Price Now
The COWIN E7 headphones are the best Bluetooth headphones, which come with 40mm drivers inside to deliver precise, clear vocals and bass. To boost comfort, it has earpads that are made from professional protein, which is often referred to as 'skin texture' by the company. COWIN E7 features professional active noise-cancelling technology that will filter out unwanted noise such as city traffic. It also comes in wired and wireless modes.
Pros:
The headset's battery life promises 30 hours of an uninterrupted listening.
The high-quality built-in-microphone provides a powerful Bluetooth function, which allows users to take calls using the wired mode
Comes with a Bluetooth adapter that helps you get a quick and stable connection
The earcups can be rotated to achieve a fine-tuned fit.
Cons:
Some users found that the wireless connection does not provide long range reliability
Check Price Now
The Betron ELR50 is the best in ear headphones on our list. This simply designed earphone offers a touch of class fashion statement, while its lightweight feature makes it perfect for everyday use. The built-in sculpted air vents together with controlled frequencies highlight the tone and bass of each song.
Pros:
The added sound isolation technology keeps outside distractions to a minimum, allowing you to stay connected to your music.
It comes with three earbud sizes and two colour options
Device friendly as it can match smartphones, laptops, computers, MP3 players, tablets, etc.
Comfortable in-ear design
Cons:
Some users found that one earbud stopped working with use
Check Price Now
Sephia SP3060 is among the best earphones as it offers the perfect combination of style, sophistication, and most importantly sound. In addition, they are the best budget headphones considering all they offer.
Pros:
The ergonomic in-ear design allows it to isolate ambient noise
The 9mm neodymium magnet drivers allow this small device to produce top grade, punchy, bass boosted sound, which is often associated with pricey, larger headphones
Ear adapters come in various sizes, so you can choose your fit
Device friendly
Stylish design
Con:
Some users found that the wires came loose with use
Check Price Now
Sony MDR-XB450 makes the best headphones list due to its street style and portable convenience. Designed for the bass addict, this headphone offers deep clear audio and powerful bass sound with an extended frequency range.
Pros:
Pressure-relieving earpads
The flat-foldable design together with tangle-free finely grooved serrated cables makes them easy to carry
Quality build, which allows it to eliminate distracting vibration
Cons:
Some users found that they became uncomfortable on the head after prolonged wear
Check Price Now
Looking for the best wireless headphones, then you should check out the JVC Foldable Deep Bass On-Ear Bluetooth Wireless Headphones. This powerful headset can stream audio from a compatible device within a 10 m range. The lightweight product, offers powerful low frequencies and most importantly a bass boost function, all of which contribute to a high audio experience.
Pros:
The flat foldable design allows for portability
The built-in rechargeable battery allows for a 17-hour uninterrupted listening
The wireless feature allows you to listen to your favourite tunes whenever and wherever
Cons:
Some users found that the covers on the headphones started to split and wear off quite quickly
Check Price Now
Betron HD1000 has gone back to the basics, offering superior sound quality, effortless aesthetics, and most importantly comfort. The ear cushions and the earcups are designed to work together as an acoustic system. It also has vent holes that are evenly distributed around the speaker to optimize airflow through the system. This feature allows the headset to offer a greatly improved deeper bass response.
Pros:
A padded headband, padded earcups, and memory-protein ear cushions for comfortable listening
A mix of black and silver, which gives it a classic look and a little flair
A wide range of compatibility, including all Samsung models that have a headphone socket, computers, tablet PCs, laptops, and Apple devices
Lightweight to improve comfort levels
Cons:
Some users found the headset fitted too tightly
Check Price Now
Conclusion
The buyer's guide is meant to give you a sense of where to begin your search. Hopefully, by now you have a clearer and more informed idea of what bass headphone is right for you. Depending on your needs and preferences, all that's left is for you to start shopping.