Best Binoculars for Bird Watching in the UK 2021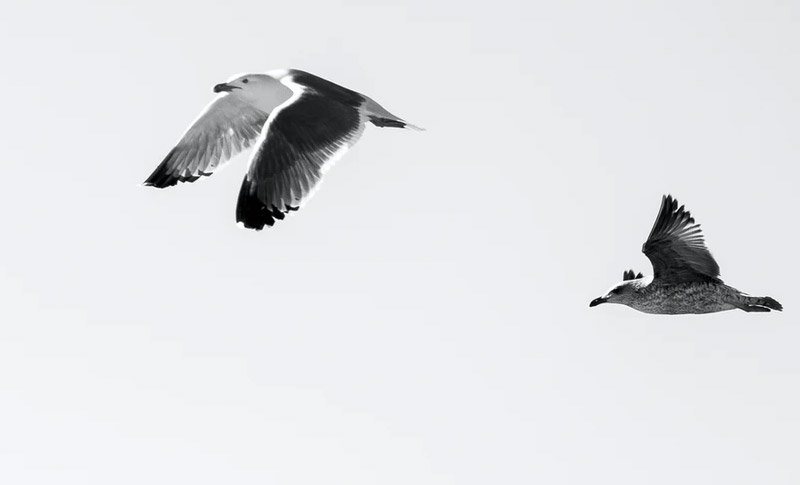 Binoculars are one of the most essential tools in a bird watcher's arsenal. That's why buying the best one is key for getting the most out of this wonderful hobby.
Shopping for a pair, however, can quickly turn into an exercise in frustration. With many different specs, numbers, and terminologies offered by countless manufacturers, where do you even begin?
Today, we'll help you out, dear bird watcher, with our list of the best binoculars for bird watching. We'll also arm you with a little knowledge to guide you while you're shopping around.
Best Binoculars for Bird Watching
Magnification: 10x
Objective Lens Diameter: 25mm
Eye Relief: 13mm
Field of View: 87m
The Nikon Aculon A30 is probably one of the best binoculars for bird watching under £100. It's a good balance of portability with its small lens diameter, and power with its magnification.
For a budget product, however, the image you can see with the A30 is surprisingly clear. This is thanks to the multi-coated lens that gives it exceptional brightness and image clarity compared to most binoculars in its range. The smaller 25mm lens also makes this product quite portable and compact, making it a fantastic all-around binocular that easily fits in your pocket.
10x magnification is great for viewing much further away, and it's also paired with a decent field of view, which still makes the A30 a good, if not fantastic, pair for bird watching.
Focusing is done with a single focusing ring. It's firm and stable enough to give precise control, while not having too much resistance that it's hard to turn.
The build quality of the A30 is great, and it certainly does feel durable despite being lightweight. This pair is also ergonomic, and has a good fit when held with the hands. The design is also sleek and unassuming, perfect for if you don't want to be caught holding a pair of bulky binoculars from the 80s.
The only minor thing with the A30 is the lack of lens cap for the objective lens. Other than that, though, this one of the best budget binoculars for both casual and veteran birders alike.
Pros
Lightweight and compact makes it perfect for travelling
Exceptional image quality and brightness
Affordable price range
Cons
No lens cap for the objective lens
Our Rating: 4.9 / 5.0
Magnification: 8x
Objective Lens Diameter: 42mm
Eye Relief: 18mm
Field of View:105m
Weight: 615g
The Pentax SD is a tough and rugged mid-range binocular that's made for the harsh outdoors.
One of its key features is that its waterproof – able to survive up to 3 metres underwater. This gives you peace of mind when viewing near bodies of water, such as in the middle of the lake or a marsh.
It also has a durable yet lightweight polycarbonate shell, which helps reduce the force of impacts. And if that wasn't enough, Pentax even guarantees the sturdiness of the SD with a whopping 30-year warranty.
Image quality wise, the SD delivers as well. It uses a roof lens which is all about accurate colour reproductions and excellent brightness, while staying compact and lightweight. The 8x magnification is just right, especially when coupled with a wide 105m field of view. Clarity and sharpness is apparent throughout the frame. The multi-coated glass also eliminates glare almost entirely. Low light performance is also commendable.
The SD is also a boon for spectacle wearers, with its extended 18mm eye relief. Comfort and ergonomics are on par with most, and is overall very enjoyable to use. The only exception might be the focus wheel, which takes a fair bit of effort to move around. Fine adjustments can be a challenge, especially in the heat of the moment when you're tracking a fast moving flock.
Nevertheless, the Pentax SD is one of the most reliable bird watching pair of binoculars you can ever hope to use.
Pros
30-year warranty
Durable and waterproof up to 3 metres
Accurate colour and image reproduction
Cons
Our Rating: 4.7 / 5.0
Magnification: 8x
Objective Lens Diameter: 42mm
Eye Relief: 17mm
Field of View: 8.1 degrees
Weight: 658g
The Celestron Trailseeker 8×42 is a top pick for many casual and veteran birders, and it's all with good reason. These all-around binoculars offer the perfect combination of performance, quality, and weight that seems to be tailor-fit for bird watching.
The Trailseeker is a well-built and designed pair, with a durable magnesium alloy shell that's both lightweight and sturdy. There's also a rubber green casing that both helps with grip and absorbs some of the shock from impacts. To top it all off, it's even waterproof.
The performance of the Trailseeker is also where most people rave about it. The 8x magnification and 42 lens diameter is what most birders consider to be the sweet spot for this hobby. The generous field of view allows you to easily track birds even when they're fast in flight.
The image quality of these binoculars is also top notch. They can produce crisp and clear images, with a good amount of brightness. Their low light performance is also decent, and is a leg up from cheaper brands. The only drawback is that the image tends to blur around the edges of your field of view, but it's not too apparent to the point that it's distracting.
As bonus, you also get a lot of extras in the package, like a handy carrying case and a comfortable padded strap.
If you're a birder looking for pair of binoculars that you'll grow into, the Celestron Trailseeker 8×42 is one of our best recommendations. You'll be hard pressed to find the same specs and quality at this price tier.
Pros
Perfect specs for bird watching
Waterproof and durable casing
Fantastic value for money
Cons
Minor softening on the edges of the image
Our Rating: 4.9 / 5.0
Magnification: 8.5x
Objective Lens Diameter: 42mm
Eye Relief: 20mm
Field of View: 7.6 degrees
Weight: 974g
If you're a serious bird watcher looking for the absolutly best binoculars that money can buy, the Swarvoski Field Pro EL is a prime candidate. This pair from the famed crystal maker combines fantastic build quality with one of the most incredible lenses you can look through.
Image quality is the main thing you're paying for when buying the Field Pro EL, but it's worth every penny you're shelling out. The colour and clarity when you look through these binoculars is out of this world, with no image artifacts such as colour aberrations. It's exactly what it would look like had you looked at it with your naked eye – if your eyes have 8.5x magnification, that is. Even in low light, the Field Pro EL produces images so stunningly clear you would think it was artificially brightening what you're seeing through the lens.
Of course, the high quality lens can add some weight, giving the Field Pro EL some heft when you hold it. That added weight has a good side effect, though, as handshake is easier to control especially at its max 8.5x magnification. The focus wheel is easy to glide through while still offering some resistance for making finer adjustments. As for comfort, it's great whether you're wearing spectacles or not, thanks to the eye relief with three separate settings (up to 20mm).
At its price range, the Field Pro EL holds its own pretty well. The pair is exceptionally durable with a tough outer casing. Plus, it's waterproof up to a depth of 4 metres. The design is also elegant and minimalist, one that you'll be proud to be seen hanging around your neck.
Overall, the Swarovski Field Pro EL is the gold standard for high-end bird watching binoculars. It isn't cheap, but one that's worth the price tag.
Pros
Amazing image quality
Exceptional durability and waterproofing
Comfortable to hold and use
Cons
Feels heavier than most binoculars
Our Rating: 5.0 / 5.0
Magnification: 10x
Objective Lens Diameter: 32mm
Eye Relief: 14.5 mm
Field of View: 6 degrees
Weight: 780g
Canon is well known for the image stabilisation technology they incorporate into their digital cameras. They have taken that same feature and incorporated it into one of their binoculars, the Canon IS, to fantastic effect.
The image stabilisation technology does require a pair of AA batteries to work. You then press a stabilizer button on the right side and, like magic, all shake disappears. This makes tracking birds much easier and smoother, as well as viewing objects from further away.
Normally, a 10x magnification needs some seriously steady hands or a tripod to make it feasible, but image stabilisation takes care of that nicely. Thanks to the Canon IS, you can finally bring high levels of magnification in the field without having to worry about a shaky image. The 6 degree field of view isn't too bad, either.
The smaller lens diameter of 32mm does take some considerable weight off this pair, although its still generally heavier than most binoculars in its range. The image output is generally accurate and crisp, with nice colour reproductions. Glare is also well taken care of, thanks to the Super Spectra coated lens.
Overall, the Canon IS is well worth the purchase price for its image stabilisation features alone. It's great if you're mostly bird watching in more rugged terrain where getting close is not an option
Pros
Fantastic image stabilisation feature
Good balance between lens diameter and magnification
Ergonomic and easy to hold
Cons
Heavier than most 10×32 binoculars
Our Rating: 4.9 / 5.0
Magnification: 10x
Objective Lens Diameter: 42 mm
Eye Relief: 15.5 mm
Field of View: 113 metres
Weight: 730g
The Leica Trinovid 10×42 might very well be one of the most durable binoculars you'll ever find. Combine that with the amazing image fidelity that you'd come to expect from the famed camera maker, and you have a winning birding tool in your hands.
The Trinovid can survive almost anything, making it great for birders who go to extreme lengths for the hobby. The entire casing of this pair is made entirely of durable rubber, which works extremely well at absorbing almost any impact made on it. The rubber texture also helps you grip the Trinovid much better, leading to better ergonomics overall.
The image performance of the Leica Trinovid is especially incredible. It features excellent clarity, contrast, and vivid colour reproduction. The quality also stays consistent throughout, even when zoomed in low light conditions. We also like the focus rings of this pair, which is fine enough for accurate adjustments.
This binocular also comes with one of the best accessories out there, the Adventure Strap. It acts as a convenient carry strap for the Trinovid, which you can attach to your chest, around your hips, or as a binocular belt. And it's as rugged as the binocular itself, with excellent resistance against rain and dirt.
Overall, if you're a serious (even extreme) bird watcher looking for a pair to keep up with you, the Leica Trinovid 10×42 is one of the best recommendations for you.
Pros
Shock proof and virtually indestructible
Fantastic image quality, even in low light conditions
Rubber casing for good grip
Adventure strap accessory
Cons
Our Rating: 4.8 / 5.0
Magnification: 8x
Objective Lens Diameter: 30 mm
Eye Relief: 21 mm
Field of View: 140 metres
Weight: 485g
If you have a budding bird watcher in your family, or want to introduce your children to the hobby, the Opticron Savanna WP 8×30 is a good choice. These are binoculars with features that make them excellent for kids.
For one, they're pretty light, as they weigh only around half that of most average binoculars. They also feature an extended eye relief, so kids don't get as much eye strain when looking through them for prolonged periods. The compact frame easily fits most children's hands.
The best thing about these kids binoculars, however, is that they're exceptionally durable. This is important, of course, as dropping and bumping this is inevitable. It's also waterproof, so you don't worry if a little rain comes along while your child is using it. Kids also love the 'classic' binocular design of the Savanna WP.
Image quality is decent, too. 8×30 gives a good balance in terms of field of view and overall brightness, though it has very limited low light performance. Glare can be a problem, however, making the Savanna WP less useful when viewing things against bright sunlight.
Beyond being a pair for your children, the Savanna WP is good enough to be even used by adult birders. The compactness of this pair makes it a good backup binocular for your casual travels.
Pros
Compact and lightweight
Long eye relief reduces eye strain
Exceptionally durable and waterproof
Cons
Poor in low light
Glare issues
Rating: 4.6 / 5.0
Magnification: 10x
Objective Lens Diameter: 56 mm
Eye Relief: 18.2 mm
Field of View: 105 metres
Weight: 1030g
The Celestron Nature is the perfect tool if you're into nocturnal bird watching. With its large objective lens that has excellent low light performance, you can finally spot those night owls in all their glory.
This is a binocular that's best suited for outdoor garden viewing at dusk. That's because one of the drawbacks of its large 56mm objective lens is that it's quite heavy, at around 1 kg. This is meant to be mounted on a tripod on your patio, or you if you have extra steady hands.
The Nature DX, however, will reward you with bright, clear images at night that other binoculars simply can't achieve. During the day, this pair will also give you ultra-bright and clear viewings.
If you insist or have the neck endurance to bring the Nature DX out in the field, though, you'll be glad that it's more than capable. Its durable polycarbonate shell is shock resistant, plus it's waterproof as well. The nitrogen-filled barrels also prevent fogging, making this a good pair for winter bird watching.
The best thing is that the Celestron Nature DX comes at an incredible mid-range price point. If you're looking for an overall great performance and don't mind the added weight, this binocular is a good value for money.
Pros
Reasonably priced
Exceptional low light performance
Durable and waterproof with anti-fogging properties
Cons
Our Rating: 4.6 / 5.0
Types of Bird Watchers (And the Best Binoculars for Each)
While united by the common purpose of watching one of nature's most magnificent creatures, there are several species of bird watchers. Which one you relate with will significantly influence what kind of binoculars you should go for.
The Back Garden Watcher
These are bird watchers who do the hobby exclusively at home. They will usually have feeders in their garden where birds will occasionally land, offering quick opportunities for viewing.
If this describes you, it's best to get binoculars with close focus. Weight is not a factor as you won't be lugging it around your neck all day. Therefore, you can go with a heavy, high-powered binocular for the best image quality even if you decide to do it in low light. You can also save a few pounds by skipping on weatherproof or shockproof features.
The Casual, Travelling Birder
These are bird watchers who sneak in viewing opportunities during family trips, holidays, or business trips. Since you don't know when you'll get the chance, a quick reaction is critical for these casual birders. It's often beneficial to get smaller, more compact binoculars that are easy to carry around all day.
Of course, you can also opt for a much more powerful binocular, but keep in mind the weight and space this will consume. At any rate, this is a compromise most casual birders are happy to make.
The Serious / Professional Birder
These are birders who plan entire trips specifically for bird watching. This often takes them to remote and rugged areas, just to get a glimpse of specific species on their watchlist.
As such, serious birders need serious gear to match their passion. High powered binoculars are paramount for getting crisp images from greater distances. But much more important is the durability of these units. Weatherproofing is a minimum requirement, as well as shockproof and solid construction. You need a reliable pair that won't break down in the middle of a viewing opportunity.
Of course, this also means that these binoculars will be pricey, with pairs costing upward of thousands of pounds.
Things to Look for in a Binocular for Bird Watching
Binoculars are great investments that will serve you a lifetime if you treat them well. Hence, you must pick the right one that you're happy with. Here are some of the things you need to watch out for when buying your next or first pair.
Size
In binocular parlance, size refers to the magnification of the pair and not it's actual size (although it does have an impact). The greater the size, the more zoomed in and clearer the object is when viewed. Needless to say, it's one of the most important considerations in buying binoculars.
Size is composed of two components: the magnification power of the binocular, and the diameter of its objective lenses. That's why when you look at their specs, it's usually expressed in a pair of numbers, for example, 8 x 42 (pronounced "eight by forty-two"). The first number (8) tells you the magnification power, while the second number (42) is the lens diameter. By the way, 8×42 is the right size to aim for in bird watching.
Let's look at these two factors in greater detail.
Magnification
Magnification basically just tells you how zoomed in the object is. Consequently, it tells you how far out you can view objects. In bird watching, the recommended magnification is either 8X or 10X. Which one you get boils down to preference.
Most beginners make the mistake of going with the highest magnification available, but this isn't actually that ideal. Certainly 10X will allow you to see objects further out, but it also means your field of vision will be narrower. It will also be much more sensitive to your hand movements, so it's more vital to have a steady hand.
In bird watching, the brightness of the image and field of view are much more critical. That's why for most people, 7X – 8X represents a good middle ground when it comes to distance vs. performance.
Lens Diameter
This refers to the diameter of the objective lens (not the smaller lens you view from). The size of the lens is essential for getting a bright image in low light conditions. The wider the diameter, the brighter the image. Lens diameter ranges from an average of 30 mm for light models to 42 mm for more powerful binoculars.
Lens diameter will have a significant impact on how heavy the binocular is going to be. So this is one area where you will need to make a decision.
If you're going to be carrying the binoculars all day, it might make sense to go with a smaller lens diameter (less than 30 mm). That would mean, though, that you'll get a dimmer image in darker environments. On the other hand, a large diameter (greater than 40 mm) will give better performance in low light but is more cumbersome to carry around.
As a rule of thumb, 30 mm should be the absolute you should go for in bird watching binoculars. Anything less than this and the brightness and clarity of the image suffers.
Field of View
The field of view describes how much of a given area you can see in your binoculars. With a wider field of view, you see more of the surrounding areas near the focused object.
The field of view is of vital performance when bird watching. It allows you to track birds easily, which can be notoriously hard to follow. Having a too narrow or focused field of view will make it near impossible for you to track any moving object.
Binoculars express the field of view as the distance (in metres) of the plane when viewed from 1,000 metres. Sometimes, it is also listed as the angle of view, in which case you'll see it expressed in degrees. For bird watching, aim for a field of view of around 50 – 56 metres.
Focus Wheel
This is the knob that helps you adjust the focus of the lens, so you can view objects at different distances with greater clarity. You'll often encounter two types: one with a knob for adjusting each barrel independently, and the other with a central knob that controls both barrels.
For bird watching, choose the one with a single focus knob. This allows you to adjust the focus on your binoculars much faster, which is crucial when bird watching.
Eye Relief
If you're wearing glasses, it can be a challenge to view through binoculars. Since there is a distance between your eyes and the eyepiece with your glasses getting in the way, this will affect clarity and field of vision.
For this, you should look for binoculars that have an eye relief. This is a feature that projects the image a few millimetres beyond the eyepiece to compensate for eyeglass wearers. A reasonable eye relief distance is 15 – 20 millimetres, depending on the user. These binoculars will also feature eyecups that extend out for non-glass wearers, and contract if you're wearing glasses.
Lens Quality
Image clarity and colour reproductions are especially important for birders. After all, you want to appreciate the many subtle colour variations that many birds have. And the single biggest contributor of image fidelity is the quality of the lens used.
Lens quality tells you how clear the picture is, or how vivid the colours are. Most manufacturers will tout their proprietary lenses that promise all of this. In the end, though, it's a highly subjective spec since some people might prefer vivid colours, while some don't mind.
You'll encounter a lot of terminologies and technologies, but a there a few you need to be aware of. One is the use of multicoated lens, which helps reduce glare from the lens and makes viewing things easier near bright light sources.
Another is extra low dispersion glass, or ED. ED lenses help minimise a phenomenon known as chromatic aberration, which appears as a colourful outline when a dark object is in front of a bright one, such as the sky. ED lenses give clearer images, but they tend to feature more in more expensive binoculars.
One important thing to note is to test your binoculars in low lighting. This is a real test of lens quality, especially if you do bird watching in low light conditions.
Fogproof
Foggy binoculars are always an annoying thing you have to deal with, especially with cheaper pairs. This often happens when you move from a very cold place to a hot one, causing condensation to form inside the binoculars.
To solve this, manufacturers will pump their binoculars with an inert gas like nitrogen. These gases don't have any moisture content, conveniently solving fogging issues. If you're bird watching in colder weather, this is an essential feature to look for.
Durability
Binoculars are almost always used outdoors, so getting a rugged unit is critical. Look for units that have solid construction.
If you're a serious bird watcher that travels extensively, weatherproof binoculars are essential. Water getting inside a pair isn't a pretty sight, as condensation will form that can permanently reduce the image quality of your binoculars.