The 9 Best Carpet Cleaner Products in the UK 2021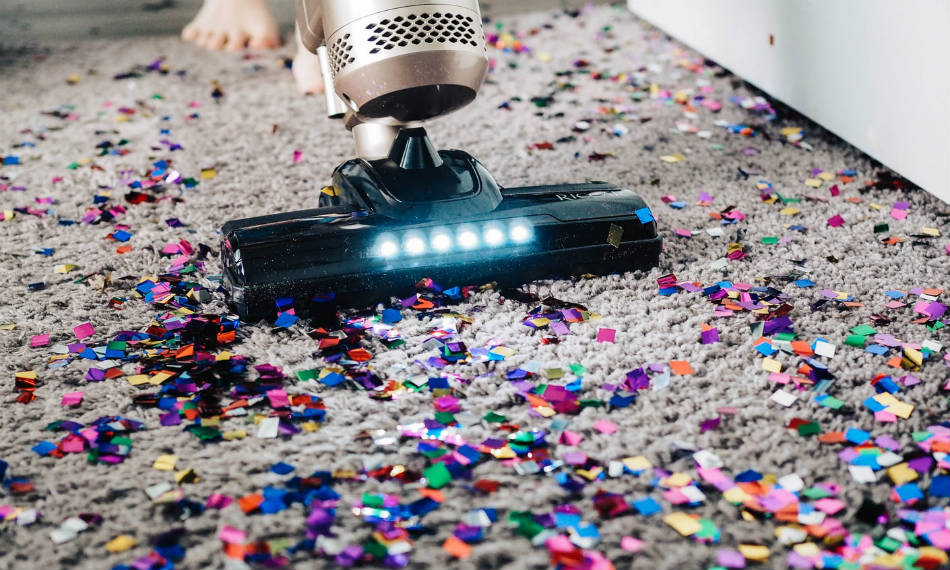 If you have carpets, there's no way to stop them getting dirty over time, especially if you entertain a lot or have kids or pets in your home. Dirty carpets don't just look bad, they can also exacerbate allergies or harbour bacteria that can make you ill.
While there are plenty of carpet cleaning services out there, it's much easier to have a cleaning machine with carpet cleaner in your UK home that you can use whenever it's needed instead of having to set up an appointment and change your schedule to accommodate it.
If you've spent any time looking at carpet cleaners, you know there's a lot to choose from. Use this handy buyer's guide and reviews to help you make the best choice for cleaning your home.
How to Choose the Right Carpet Cleaner
Before you buy a carpet cleaner, check the warranty and cleaning information that came with the carpet when you bought it. Using it incorrectly or not following the instructions properly could invalidate your warranty and leave you with ugly carpets if something happens.
Once that's taken care of, you need to consider the power of the motor on the machine you choose. The more powerful the motor, the better the carpet cleaner will be at removing embedded dirt and restoring your carpets to their original look and feel. Full sized models do the best job of this, but a smaller model might be appropriate for spot cleaning or for more regular use.
Features are another factor to take into account. If you have a large area to clean, you may be happier with a model that has a separate water and cleaner tank. That's because you'll likely need to refill the water more often and that makes the job faster than having to stop and mix more cleaning solution as you go. At the same time, smaller tanks mean you'll be refilling more often, while larger ones are harder and heavier to carry up and down stairs.
There are also some attachments to think about. They include various brushes and tools for cleaning upholstery, bare floors, carpets, tight spots, and stairs. If you have many places to clean, you might like the convenience this offers. If you don't want to mess around with changing the belt on your cleaner, consider choosing a belt-free machine. Moving brushes tend to get a deeper clean than stationary ones and having a longer hose means getting a further reach without having to keep moving the machine.
Don't just buy the first carpet cleaner you look at. Instead, spend some time doing your research and deciding which features you can't live without and which ones you don't need. Read about the models you're considering and find out what other users like and don't like. That way, when you're ready to make your purchase, you can be sure you've chosen the right carpet cleaner for your home's needs.
Best Carpet Cleaner Machine Reviews
If you have a lot of embedded dirt, the dual brush bars on this machine are exactly what you've been looking for. They work hard to remove deep down dirt from your carpets and promise sparkling clean carpets every time. The narrow floor head allows you to get into tight and oddly shaped places without having to move all of your furniture.
You'll love the twin tank technology, which keeps the dirty water separate from the clean water. This lightweight carpet cleaner is easy to move from place to place and the dual tanks are also easy to refill and empty as needed so your carpet cleaning job is fast and easy.
What We Liked
● Twin tank technology
● Lightweight design
● Narrow floor head
● Dual rotating brush bars
What We Didn't Like
● Dirty water can leak if the tank is full
● Leaves carpets slightly wet
This powerful and portable carpet cleaner is the premier choice for professional level stain removing. It uses water and powerful suction to get a pristine clean on carpets, stairs, rugs, upholstery, and the interior of your car. Separate clean and dirty water tanks mean fewer refills and a better clean.
A long reach cord makes it easy to clean throughout your home and the attachments let you spray, scrub and lift spots from all over your house and car with ease. The removable tanks are easy to fill and clean and the tough stain tool tackles even the worst dirt and staining anywhere.
What We Liked:
● Professional level results
● Removable and separate clean and dirty water tanks
● Ideal for home use as well as in the car
● Long power cord
What We Didn't Like:
● Short hose
● Leaves behind more water than other models
If you need a customised clean in your home, this is the carpet cleaning machine for you. It features a super boost spray function for cleaning heavily soiled areas in any room. The dual cross action brushes clean all sides of every carpet fibre and the handle makes it simple to manoeuvre.
The tanks are easy to fill and empty thanks to their large openings. There's also a built in detergent measuring cup and a separate hand tool caddy. This carpet cleaner is designed for everyday use, but also to tackle stubborn stains in high traffic areas throughout your house.
What We Liked:
● Dual cross action brushes
● Super boost spray function
● Easy to fill tanks
● Ideal for high traffic areas
What We Didn't Like:
● A bit heavy
● Sometimes leaks
Best Carpet Cleaner Solutions
This well-known brand stain remover is ideal for spot cleaning your carpet with its attached brush. Be sure it's compatible with your machine first and do a spot test before you apply it to a large area. The great thing about this cleaner is that you only need a little bit to get the job done. In fact, using too much in not recommended.
While this cleaner is great for carpets, you shouldn't use it on other kinds of fabrics, including suede, leather, velvet or silk, or any other material that can be damaged by water. Gently apply the liquid to the area to be cleaned and use the brush to clean and remove the stains.
What We Liked:
● Attached brush
● Perfect for spot cleaning
● A little goes a long way
● Ideal for carpets and some upholstery
What We Didn't Like:
● Must refill more often than other products
● Not ideal for certain fabrics
This new version of the Vax AAA+ solution is perfect for everyday cleaning and works in all Vax carpet cleaners. It works on most carpets and upholstery and is Woolsafe approved. That means it's ideal for even the most delicate of carpets.
You won't have to worry about any sticky residue left behind when you use this carpet cleaning solution because it rinses out well. The rose burst scent leaves behind a pleasant smell when you're finished cleaning. Use this solution for quick touch ups and for stubborn dirt and stains.
What We Liked:
● Great for everyday cleaning
● Works on delicate carpets
● Woolsafe approved
● Works on deep stains
What We Didn't Like:
● Doesn't have a fresh smell
● Not as powerful as other solutions
From the UK's number one brand, comes this two-in-one kit that you can use to spot clean carpets and furniture. Your bundle comes with both the powder and the spray and promises to lift stains in as little as 30 seconds. Not only that, but it can also take care of strong odours.
The added conditioning ingredients also soften your surfaces with regular use. Even the most stubborn dirt and stains are no match for this formula, which works on carpets, rugs and many kinds of furniture. Use the stain remover spray with the powder for the best results.
What We Liked:
● Bundle includes powder and spray
● Ideal for both upholstery and carpets
● Built in conditioning ingredients
● Tackles strong odours
What We Didn't Like:
● The powder doesn't work well on its own
● Not effective on all types of upholstery
If you need a handheld way to spot clean your carpets and the interior of your car, this product should do the trick. It's oxy-powered to cut odours and lift stains, including those left behind by pets. The built in brush enables you to scrub stains to remove them, while dispensing the cleaning solution at the same time.
Effective on many kinds of stains, this solution can clean up juice, red wine, coffee, grease, and other common spills and stains from both carpets and furniture. The brush gets deep into the stain so you can see it lifting as you scrub.
What We Liked:
● Removes many kinds of stains
● Eliminates odours
● Built in brush is easy to use
● Oxy-powered
What We Didn't Like:
● Sponge colour can transfer
● May have to scrub a lot to remove stain
This cleaning solution is ideal for use with all Vax carpet cleaning machines and works on both carpets and upholstery. The rose burst fragrance helps eliminate odours while the powerful cleaning fluid removes stains, even stubborn ones. It's also Woolsafe approved.
Stronger than the original Vax cleaning solution, this cleaner is ideal for heavily soiled and high traffic areas and works by breaking down and lifting stains. It won't leave behind a sticky residue and refreshes each carpet fibre as you go. While it lifts dirt and stains, it also removes bacteria, leaving your carpets clean and sanitary.
What We Liked:
● Woolsafe approved
● Tough on heavy stains
● Rose burst scent
● No sticky residue
What We Didn't Like:
● Scent
● Won't remove all stains
This cleaning solution is designed specifically with pets in mind. It works to lift stains and remove odours at the same time. Scented with geranium and chamomile in the form of essential oils, it also leaves behind a fresh, clean smell when you're finished.
This is a professional quality cleaner that many carpet cleaning companies use because it's so effective. It has a high dilution rate so it lasts for a while and can be used on both carpet and upholstery.
What We Liked:
● Ideal for cleaning up after pets
● Scented with essential oils
● Professional quality
● Ideal for use on carpets and furniture
What We Didn't Like:
● Sometimes spills when poured
● May have to apply twice to remove stains
Clean carpets and upholstery is an important part of a sanitary and fresh smelling house. Whether you're spot cleaning, or you need to clean all of it, a powerful machine and a quality cleaning solution can help you get the job done. Here's to the cleanest carpets you've ever had!