The Best Cordless Strimmer of 2021 – UK Buyer's Guide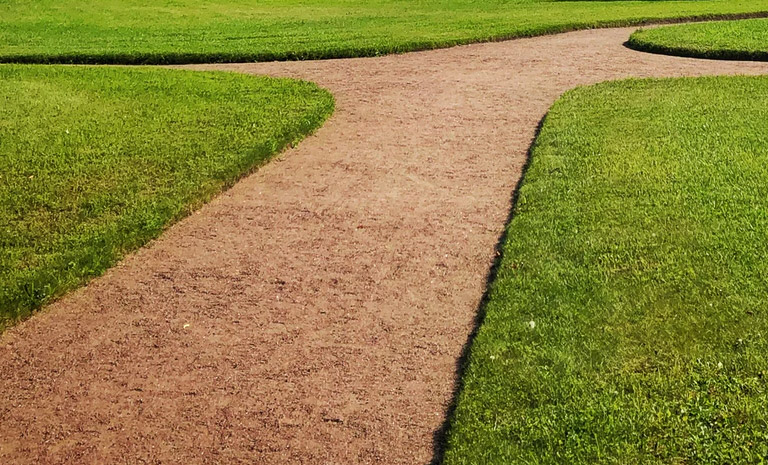 A gardener without a strimmer is like a joiner without a chisel – you can operate without one, but the final result will be significantly inferior.
For as every homeowner with a lawn on their property will tell you, mowing the lawn is not the most important part. Yes, there's a high degree of satisfaction to be gained by striding up and down your prized patch of green turf, imagining your 'Wembley stripes' as you fill up your green bin.
But a lawnmower is only good for perhaps 90% of the lawn itself. The tricky bit comes at the edges, where unruly blades of grass can grow and weeds can quickly lend your lawn an untidy and unkempt appearance. Try mowing these edges and you'll find a typical lawnmower, whether petrol lawn mower or a cordless lawn mower, will come up short – it's too unwieldy a piece of equipment to tackle these difficult-to-reach areas where a certain finesse is required. If your lawn backs up to a fence or wall, the a mower is rendered even more useless.
You could of course choose grass cutting shears here or a pair of secateurs – but let's be honest, this is not a job for someone who values their time. The manual effort involved, not to mention the inconsistency of the result, ensures this would be a highly inefficient way to keep your garden lawn looking its best.
This is where your garden strimmer steps up. And to be even more specific, where your cordless garden strimmer steps up. For while corded strimmers are available, anyone with anything beyond a small yard of space should make their budget stretch that extra bit further to get a corded version. Powered by rechargeable batteries, cordless strimmers allow you to roam your garden with ease, reaching all the areas you need without having to haul around a cord and, most likely, an extension lead.
Alas, cordless garden strimmers do vary significantly in quality. Common complaints relate to the batteries running out too quickly, the strimmer being too weighty, and the strimmer wire snapping too frequently.
There are many other issues that buyers need to be aware of – so we've rounded up the best cordless strimmers you can get for your money in the UK.
Best Cordless Strimmers Reviews and Recommendations
The WORX WG157E's chief advantage is its versatility, allowing it to be converted into a trimmer or edger in the matter of seconds. This strimmer is an 18V model with a 20V max rating for an efficient usage time as well as extra power to cut resilient plant growth and weeds in the area.
This cordless strimmer has wheels that help with control and stability in edging and trimming applications, while a guard keeps plants and other objects or fixtures on your lawn safe as you go along your trimming tasks. A movable head joint allows the WORX WG157E to adjust its head position to up to 90° for maximum efficiency in tight tolerances or areas that are impossible to reach without an adjustable mechanism. You also don't need to fumble about when your nylon cutting thread is running low, as this strimmer has a Command Feed function to supply you with a continuous length of thread at the touch of a button.
Apart from that, the WORX WG157E is comfortable to use even in extended periods of time despite the 3.4 kg weight. More than the support added by the wheels, the strimmer has a soft grip rotating handle that is easy on the hand. Do note that the batteries are fully topped up with a three-hour charge, so it's a good idea to have an extra one as a reserve if you have a particularly large area to work on.
Japanese brand Ryobi has been making power tools since the 1940s, and this precision and very affordable cordless strimmer can easily switch between edging and trimming modes thanks to the patented EasyEdge system. The user can adjust the cutting width between 25 and 30cm depending on the length and depth of grass and weeds in question.
The telescoping boom and adjustable pommel handle are a comfortable weight for any user, coming in at the 2.3kg mark, and the head has three positions to allow for trimming of those more awkward or hard-to-reach spots.
On our test, the battery easily managed a 120-foot garden and was still going after an hour of pretty tough strimming. A word about the battery – this Ryobi uses the 18v ONE+ battery system (which must be bought separately) but if you're a regular Ryobi tool user, it works out much cheaper in the long run as one 18V ONE+ battery powers over 100 tools for the home and garden.
For those that need an extra level of power to conquer the thick hinterland grasses of rarely-touched backyards, the Greenworks Tools G40LTK2 has a powerful motor that can output up to 7000 RPM maximum. It is backed up by your choice of a beefy 2Ah or 4Ah 40V battery unit so the strimmer gets the needed power to cut through thick grass and weeds. With a simple switching motion upward or down, the user can also adjust the RPM output via the variable speed control, allowing you to tackle sensitive areas in your yard or garden without damaging property or ornamental plants in the process. This protective measure is improved by a rugged metal guard to avoid what doesn't need cutting.
The Greenworks Tools G40LTK2 also has a two-piece aluminum telescoping shaft with a steel connector so you can adjust the strimmer's height to your preferred level and a rotating handle that forgoes the need for unnecessary twisting and turning, resulting in a more comfortable and convenient grass-cutting experience. It also comes in at a decent 3.1 kg weight as well, making it easy to lug and swath around without much effort exerted.
Moreover, the Greenworks Tools G40LTK2 has an automatic 1.65mm wire feed system that keeps the reloading process a stress-free one. It also offers a cutting width of about 30 cm to allow you to cover larger areas with lesser passes.
It's noticeable how battery-operated cordless strimmers are becoming more and more competitive in terms of performance and reliability, certainly when placed alongside their traditional corded counterparts. An excellent example of this is the EGO ST1511E strimmer, which has one of the most powerful trimming performances around. For starters, it has an impressive 56V Arc lithium battery pack that comes in either a 2.5 Ah version, or the supplemental 5.0 and 7.5 Ah packs that you can buy separately, with the former offering 60 minutes of continuous operation and the latter netting you 90 minutes of juice. Basing on the 2.5 Ah model, the battery charges at 50 minutes, but if you have a rapid charger, one can be topped up in a matter of half an hour.
Moreover, the EGO ST1511E strimmer has a soft start function to protect the brushless motor from damage, as well as introduce a smooth and gradual increase in speed which can be adjusted via the variable speed control. It comes in a durable construction that can be used for heavy-duty trimming and edging, although the stem doesn't come with a foldable or telescoping design that could potentially help with ergonomics and storage needs.
The EGO ST1511E cordless strimmer comes with the efficient EGO Powerload feature that automatically deploys your line in fewer than 10 seconds, taking care of string replacement in a jiffy. It also has a decent 38cm cutting width to allow you to trim large areas with fewer swaths. For added ergonomics, a shoulder strap and adjustable loop handle makes carrying the strimmer easier. It is also comforting to know that the EGO ST1511E's batteries can work interchangeably with other EGO tools, which is great news for brand loyalists.
Keeping your lawn tidy is surely easier when the tools you use are lightweight and easy to lug around, especially when you're expecting to be standing under the heat of the sun for a good hour or so. Such is the Terratek Cordless Strimmer, a convenient choice for that weekend garden spruce-up. This cordless strimmer comes in a 2kg package that's easy to carry around, but don't be fooled by its lightweight profile as it packs a punch in the trimming and edging department as well. It is operated by an 18V battery that peaks at 20V, which is more than enough for general cutting purposes, and lasts for a good 40 minutes before needing a recharge. Topping it up with juice will take around three to five hours, though, so be sure to stock up on spares should you feel the need to go beyond the stated time limit.
For ease of use, the Terratek Cordless Strimmer sports an adjustable telescoping shaft, with 95cm being the shortest length while the maximum extension can go up to 115cm. Hands are safe from getting sore as well, with the soft grip handles providing comfort and hold at the same time. Switching to edger mode is easy to do as well: simply rotate the 180° adjustable head to the desired position and you're good to go. Also, the strimmer uses nylon blades instead of strings so you won't have to deal with the hassle that comes with string spools and reloading them. Do note that the blades break easier than most offerings, although replacements come cheap and plenty when you buy the Terratek Cordless Strimmer.
Another great choice for your gardening needs is the BLACK+DECKER 36V, a powerful cordless strimmer that can clear any unwanted weed infestation in a flash. This strimmer boasts the E-drive system that features high torque operation, resulting in a faster job and cleaner cuts. It is powered by a powerful 36V battery and can output up to 8500 RPM, which is greater than even most high-performance cordless strimmers. Moreover, it can cover up to 3750 linear meters of cutting in one full charge to maximize your trimming needs, especially in larger gardens and yards. The 30cm cutting swath ensures that you cover more ground with a smaller number of passes.
You can even choose from the two operational modes, ECO and TURBO, via the Power Select feature. Basically, what this does is optimize the BLACK+DECKER 36V's power consumption based on the application, whether it be lightweight or heavy-duty usage, saving power or providing the necessary juice whenever needed. As with most modern cordless strimmers, this model comes with an automatic single line feed system that activates when you run out of cutting line. This provides added convenience unlike traditional bump feed options where you need to bump the head of the machine to the ground to release more string from the spool, which can potentially cause damage to the rotating head.
Apart from that, comfort and control is maximized with the BLACK+DECKER 36V's telescoping handle that you can adjust depending on your height preference. Moreover, it has a soft rubber grip fitted on its primary handle while the secondary handle takes care of balance and weight distribution, although you won't have to worry about heft as it only weighs a conservative 3.5kg.
When it comes to cordless strimmer performance, it doesn't only boil down to battery capacity or voltage. One should also look out for durable build quality and reliable motors, which are the major strong points of the DEWALT DCM561P1S strimmer. This cordless unit comes with an 18V, 5Ah battery that can provide up to 40 minutes of running time, which is more than enough for most trimming needs. Also, you can lower or increase the RPM output of the strimmer via a two-speed control that provides up to 6000 RPM, making it perfect for young or mature and wet grass. The motors are also brushless, which means lesser friction and maintenance costs in the long run.
To take advantage of this power, the DEWALT DCM561P1S cordless strimmer features a 33cm cutting width, providing you with large swathes and covering extensive areas with significantly fewer passes. Augmenting this is the fast-loading line feed string head which gives you the preferred line size. For ergonomics, the DEWALT DCM561P1S strimmer has two handles, with the primary one sporting an integrated over-mold and padded design while the second one provides a counterbalance to improve comfort and control over you cutting needs.
Silent, comfortable and efficient operation – these are the top traits of a cordless strimmer which give them the that makes them viable over their petrol or corded counterparts. Such is the Webb WEV20LT, a lightweight yet decent strimmer that is powered by a 20V, 2Ah Samsung lithium-ion battery. This provides the user with a generous 30-40 minute run time before needing to recharge again, which takes about 1-2 hours to top up back to full – faster than most units that don't come with fast chargers.
Moreover, the Webb WEV20LT cordless strimmer comes with a 25cm cutting width, which is perfect for smaller areas and gardens. Speaking of gardens, this strimmer protects your plants and fixtures with a flower guard to ensure that you only cut what is needed, while a guide wheel adds balance and control to the equation to achieve straight and neat trims. Also, this strimmer can be transformed into an edger in a matter of seconds – simply rotate the shaft in place and you're good to go.
As for ergonomics, the Webb WEV20LT comes in a lightweight 2.2kg profile to lessen the strain on your back when working on your garden for extended periods of time, while the telescoping shaft allows you to adjust the length to the desired height to further improve convenience and control no matter how challenging the area you are working on may pose to be.
Read next: Best Patio Cleaner in the UK