Best Curling Tongs 2021 – Reviews and Buyer's Guide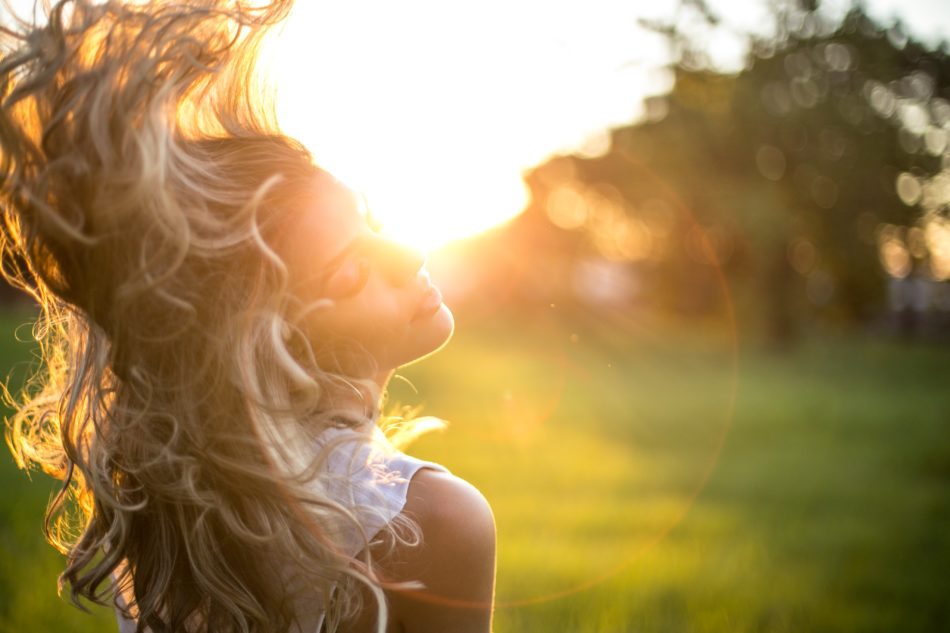 A great set of curling tongs is an essential weapon in your beauty arsenal. If your hair is naturally straight, they can help you create a whole variety of gorgeous styles. If you're a curly girl, the right tongs can help you tame the frizz and frame your natural look with some extra definition around your face or at the tips. If your hair is fine or flat, tongs can help you add some zhooshy volume to lift your look to new heights.
But with so many options on the market, how do you narrow it down and find the best curling wand for your unique hair type and style? We've chosen a few of the best hair tongs to suit all hair types and style requirements, so take a look and fall in love with the tongs of your dreams!
Buyer's Guide
There are a few things to think about when you're choosing your perfect tongs.
First of all, you're probably going to be using them a lot, so make sure they're light enough to be easy to hold and that the handle is comfortable to grip. It's easier to curl your hair regularly when it doesn't feel like a chore, so give yourself the best possible chance to get those stunning curls.
Protecting your hair from damage is important, so take the temperature of your tongs into account. Some tongs even have digital temperature adjustment so that you can take control of what's going on with your hair. Thicker hair will be able to handle higher temperatures, so if your hair is a little finer, start low and adjust as needed to get a sense of what's right for you.
The best curling wands are usually ceramic or have a coating of ceramic, or some similar substance that helps protect your hair and give a glossy curl. Look out for it!
If you haven't curled your own hair much before, keep your eyes open for lots of safety features and something that's straightforward to use – a clamp, a stand and an insulated tip are your friends, at least until you get the hang of the technique! Plus, if your mirror isn't near your plug socket, look for an extra-long cable that swivels 360 degrees to give you lots of space to reach your head from all the angles you need.
Think about what you want to achieve with your tongs – do you want a tight, springy curl? Choose a narrow barrel. Are you after beachy waves? Go for a thicker one. Basically, the bigger the barrel, the looser your resulting curl will be. If you like to experiment and change your style, choose a tapering barrel so you can achieve curls of different sizes with the same tongs. Plus, if you have long hair make sure you choose a longer tong so that you can fit all of your hair on and create a smooth, even curl.
Take a look at our list of top picks to find the best curling tongs for you!
The List – Best Curling Tongs UK
The BaByliss Curl Pro 210 is your secret weapon if you're after full, bouncy curls that will stay the course, with a tourmaline-ceramic barrel that's long enough to handle hair of most lengths. It can create a range of curl sizes, from loose waves to real curls, although if you're looking for a very tight curl this may not be the best choice.
It heats up extra-fast, saving you time when you're rushing to get ready for a big night out, and it has five temperature settings so you can find the best option for your hair. The easy-grip lever helps you control your curls, but be careful with the tip – it's a little small to hold onto and can get a bit hot at the highest temperatures.
Check Price Now
These Anjou tongs are great for longer hair, producing several different types of sleek, defined curls.
They have an extra-long cable, which is terrific if your plug socket isn't right by your mirror, or if you just have a lot of hair and need a little more room to manoeuvre. They heat up in 60 seconds, and the titanium finish is durable and provides long-lasting, glossy curls. Not to mention, the ombre colour looks fabulous on your dressing table.
The tip is well insulated and it comes with a heat-resistant glove included, plus it's set to turn itself off after half an hour, which is great if you're absent-minded.
Take note though – you need to hold the power button down for at least three seconds to switch it on, which isn't that intuitive and takes some getting used to.
Check Price Now
With a variable heat setting (going up to 210°C) and a digital display, these Nicky Clarke Supershine tongs are a great choice if you want fine control over temperature, and the oval handle is easy to hold. With a decent length barrel that's a little on the narrower side, it's suitable for most hair lengths and can make both spiral curls and waves. It also has Ionic and infra-red technology to help lock in moisture and guard against heat damage, so even if you style your hair every day, you can keep it strong and healthy.
The cable has a tendency to tangle, and the tongs don't stand very steadily on their base, so make sure you take care and use a heat mat to avoid any mishaps. Watch out that you don't change the temperature by accident, as the controls are on the handle.
Check Price Now
TRESemme are a solid choice for all sorts of styling products, and these tongs are no exception. They're sturdy but light, and the slim barrel is designed to create tight, lasting curls, perfect if you're looking for volume and vintage style. They have a maximum temperature of 185 degrees and a ceramic coating, helping you to achieve a smooth finish without damaging your hair with too much heat.
These tongs also come with several convenient features to make styling as simple as possible, including an attachment to transform them into a hot brush, an integrated heat stand and a cord that swivels 360 degrees, so that you won't get tangled no matter your angle of approach. Plus, it comes with a three-year guarantee.
Since the barrel is pretty short, you might struggle with this one if you have long hair, but otherwise it's a reliable and easy-to-use option.
Check Price Now
The ceramic barrel of this pair of tongs is infused with coconut oil to help nourish your hair with natural proteins, helping it stay shiny and healthy, plus the extra length (the barrel is a full eight inches) makes it ideal for making well-formed curls in even very long or thick hair. The cool tip rotates for easy curling, and it comes with a safety stand and a two-year guarantee.
On the downside, there are no temperature controls and the tongs stay at a steady 200°C, so if your hair is particularly fine you might prefer to go with something with fine controls that allow you to use lower temperatures that won't damage your hair.
Check Price Now
These Wahl tongs come in a variety of barrel sizes for different hair lengths and styles, so you can choose the one that suits your hair, whether you want tight curls or soft waves. The smallest version is particularly worth a look if you're looking to give short hair some extra oomph – the barrel is about the narrowest you'll find around. Plus, the cable is nice and long and swivels all the way around, so you can style your whole head without tying yourself into knots.
There are no temperature controls, though, so steer clear if your hair is especially fine or doesn't tolerate heat well – you'll be better off with something that can go a little cooler.
Check Price Now
Made with baked ceramic for a nice, even distribution of heat, these Revlon Addictive Curls and Waves tongs come with a truly fabulous 20 temperature settings, so if you're a control freak when it comes to your hair, you can fine-tune until it's exactly right. The barrel is a good, versatile length and thickness, so there's scope for lots of different looks.
The handle is particularly comfortable to hold, the clamp goes all the way down the barrel for a good grip on your hair, and the tip is large enough to give you a solid hold while you're styling, so this one is a great choice if you're new to self-styling or you don't have the steadiest hand. That said, the barrel may not be long enough to handle especially long hair.
Check Price Now
This versatile set comes with five interchangeable heads – a curling wand, a spiral wand, and three drop curl wands of different thicknesses, so it's perfect if you like to change it up, or if you regularly style hair for lots of different people. Unlike some other styling tools the set has dual voltage, so as long as you bring the right plug adaptor you can use it while you're travelling. It also comes with a one-year warranty and a genuinely helpful instruction manual.
The only downsides are the lack of temperature controls and the absence of a clamp to hold the hair in place – if you're a beginner at styling your own hair you might want to try something with a clamp until you've had a bit more practice.
Check Price Now
Conclusion
If you have long hair, go with the BaByliss Curl Pro 210, the Anjou Curling Iron or the Lee Stafford CoCo LoCo tongs. If you have shorter hair, plump for the smaller version of the Wahl tongs, the TRESemme Defined Curls or the Revlon Addictive Curls and Waves. If you're a beginner or you're not sure what kind of look you're aiming for, the best hair curler for you is probably an all-rounder like the Nicky Clarke Hair Therapy, and if you want to let loose and experiment, or style all of your friends' hair, give the BESTOPE 5 in 1 set a whirl for extra freedom and flexibility.
Whatever you choose, these are some of the best hair curlers around, so whichever option you go with, your curls will be looking glossy, gorgeous and ready for anything!