Best Dehumidifier in the UK – A Buyer's Guide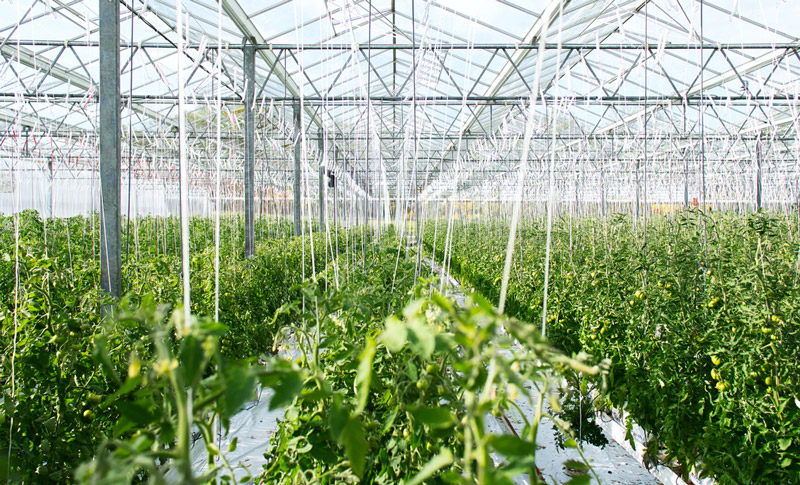 Dehumidifiers are a must-have, especially in the wet and damp British weather. It's a simple device that extracts the moisture from the air and improving the quality in the process.
Today, we'll be looking at some of the recommended dehumidifiers available for purchase in the UK. Plus, we'll be looking at the things you should be looking out for when buying such a device for your home.
Best Dehumidifiers in the UK
Humidity Control: 300 ml per day
Water Tank: 700 ml
Noise Level: 30 dB
Operating Temperature: 10C – 50C
Recommended Coverage Area: 10 – 20 square metres
The Afloia is a fantastic portable dehumidifier which you can move around your house as and when you need to. In fact, it's so portable that you can also take it when you travel, or as your go-to solution in a motorhome.
It has a convenient handle so you can easily haul it around and place it on top of a table.
This dehumidifier can absorb up to 300 ml of moisture per day and has a water tank that's roughly double that size (700 ml). It's certainly underpowered compared to bigger units, so you should just use it in smaller rooms.
The one benefit of the Afloia is its super-quiet operation. It uses no compressor, allowing it to achieve max levels of 30 dB. It's the perfect bedside dehumidifier. You can even sleep right beside the unit and sleep through like a baby.
This unit has an automatic shut-off feature, which turns the unit off once the water capacity is nearing full. A light indicator clearly tells you if this is the case.
Overall, the Afloia is a compact dehumidifier that works surprisingly well for smaller rooms. Its best for people who want a space-saving appliance that's quiet enough for the bedroom.
Pros
Silent operation (< 30 dB)
Compact and portable
Good coverage for the size
Cons
Rating: 4.4 / 5.0
Humidity Control: 20 L per day
Water Tank Capacity: 5.5 L
Humidity Range: 30% – 80%
Timer: 24 hours
Operating Temperature: 5C – 32C
Drainage Feature: enabled
Defrosting Feature: enabled
Noise Level: 60 dB
The Pro Breeze is a powerful dehumidifier that will quickly find its way into the dampest area of your home. This unit is more than capable of handling any damp or moist environment.
The Pro Breeze is both powerful and easy to use, with an absorption rate of 20 litres per day which can quickly reduce the room humidity to desired levels. Coupled with this power is an automatic sensor that maintains the humidity levels autonomously to the target you set.
The dehumidifier features a visually pleasing control panel with an LED screen. It conveniently tells you the current humidity level of the room (great for replacing your hygrometer). If you do your laundry in your utility area, the handy Laundry Mode is great for ensuring the humidity is low enough for your clothes to dry properly.
Other knockout features include the 24-hour timer, which gives you an even finer degree of control over its operation. You can schedule it to turn off, say, when you leave your house and back on just before you come back.
The convenient and sturdy wheels are also easy to use, allowing you to easily move this around from the kitchen downstairs to the upstairs bathroom, for example.
And while you might think that the 5.5-litre water tank is lacking (considering the 20L per day output of this dehumidifier), the good news is that the unit has a drainage feature. You'll find that draining is the method you'll often use, hence the reason that this dehumidifier is much suited to kitchen and utility room /bathroom use than in the bedroom.
One other drawback that makes this less suitable to be positioned beside you when you sleep is the higher noise it generates. At 60 dB, you can tell that it's running as it sounds like a large fan. It's also unable withstand hotter temperatures as much, and so it's best used in cooler areas of your home.
Overall, if you're looking for a powerful, all-around performer, get the Pro Breeze dehumidifier.
Pros
Powerful rate of absorption (20L per day)
Easy to use LED screen
Automatically maintains target humidity
Cons
Not quiet at all
Relatively low-capacity water tank
Rating: 4.8 / 5.0
Humidity Control: 12L per day
Water Tank Capacity: 2L
Humidity Range: 30% to 80%
Noise Level: 43 dB
The Meaco is a convenient two in one appliance that combines a dehumidifier and air purifier. This multi-functionality means this unit remains useful throughout the year.
For example, you'll mostly need dehumidifiers during the winter months when humidity tends to be the highest. During the warmer months, it can double as an air purifier.
This is a moderately powerful unit, capable of extracting 12 litres of moisture per day. It has an automatic humidistat that maintains your desired humidity, anywhere from 30% to 80%.
The Meaco is a powerhouse, capable of running in a property of up to 3 bedrooms for up to 2 years without any issues, and keeping your home nice and dry even during the wettest months.
The air purifier is also a nifty feature of the Meaco. With a HEPA filter, it does double duty of cleaning the air at the same time. This is one of the reasons why this unit is excellent for use in the bedroom, and especially in a nursery. The noise level is near borderline for what is acceptable but is quiet enough for the average person to sleep through. It's actually a fantastic white noise for babies!
Overall, this is a dehumidifier that we can recommend for most users. The Meaco is a good value that combines two functions into one.
Pros
Built-in air purifier
Decent amount of noise
Automatically maintains humidity levels
Cons
Rating: 4.5 / 5.0
Humidity Control: 450 ml per day
Water Tank Capacity: 1L
Noise Level: 39 dB
Operating Temperature: 5C to 50C
Recommend Coverage Area: 5 to 15 square metres
The AUZKIN is a compact 1L dehumidifier with a pleasing visual aesthetic. One thing we like about it is the water tank. It's transparent so you can tell at a glance if the water level is nearing full so you can change it.
This dehumidifier can remove up to 450 ml of moisture per day, which is around the low/mid-tier as far as humidity control is concerned. The AUZKIN is best suited to fine-tune and maintain correct levels, rather than to drastically change it. To this end, it is perfect for maintaining optimal air quality in bedrooms and childrens nurseries.
Add to this fact is the ultra-quiet operation of the AUZKIN dehumidifier. It can operate at 39 dB max, which is 1 dB short of a quiet library. So yes, you can reliably sleep through as this dehumidifier is busy at work in the background.
The dehumidifier is extremely simple to use, with just an on/off switch for the unit. The other button is for changing the colours of the light in the water tank, great for sleeping children. Some might find it too simplistic, though, as it lacks any control over how dry you want the air to be.
The AUZKIN dehumidifier has the usual features like auto-shutoff when the water capacity is nearing full, and an LED indicator to let you know. It's also made to be portable, weighing at just around 1.3 kg.
Overall, the AUZKIN dehumidifier is our choice for maintaining correct humidity levels whilst asleep. While it won't solve a serious moisture problem, it's nevertheless great to have around for smaller rooms.
Pros
Low noise levels
Simple operation
Transparent water tank makes it easy to gauge when it's full
Cons
Rating: 4.5 / 5.0
Humidity Control: 12L per day
Water Tank Capacity: 2.3 L
Recommended Coverage Area: up to 60 square metres
Continuous Drainage: enabled
The iTvanilla is a dehumidifier with a runaway feature: the ability to control it using your smartphone.
Simply use the Smart Life app and adjust humidity anywhere in the room without having to interact directly with the unit. It's actually very convenient and fun to use, and it tells you at a glance what the room's humidity is. If you're using the unit to dry your clothes with Laundry Mode, for example, you can set it remotely without having to come down to your drying area or utility room.
It's like having a portable hygrometer! You can even integrate it with Alexa for voice control.
The unit also has an easy-to-use LED control panel, but honestly, you probably won't use it as much. The smartphone option is simply great fun to use.
The iTvanilla has an absorbing power of 12 litres per day, which works well for rooms of most sizes. Its rated coverage is up to 60 square metres, which isn't bad. The water tank capacity is fairly low at only 2.3 litres, though it has a continuous drain option if you want to set it at night or you could direct it to a larger container, such as a spare water bottle.
Other plusses include sturdy wheels for easy transport and a timer that can be set for up to 24 hours. All in all, iTvanilla is one of our favourite dehumidifiers on this list. It's powerful, efficient, and fun to use. It's not every day you can describe a dehumidifier like that.
Pros
Fully remote operation using a smartphone app and WiFi
Powerful 12L per day humidity control
24-hour timer
Cons
Small water tank capacity compared to its absorbing power
Rating: 4.8 / 5.0
Humidity Control: 26 L per day
Water Tank Capacity: 4.2 L tank
Timer: 0.5 – 24 hours
Noise Level: 48 dB
The EcoAir Arion 26L is one of the most powerful dehumidifiers in the market, yet it's also one of the most energy-efficient. Using a mere 257 watts of power, it can help with your electricity bills substantially.
Visually, this is a stunning appliance. It takes on a modern, stark white aesthetic that's a great fit in any home decor or theme.
The Arion's rate of absorption of 26 litres per day is one of the highest out of any domestic dehumidifier. It has both a manual and auto mode. Auto mode turns on its built-in humidity sensor, which automatically adjusts the levels to the one you set.
The Arion dehumidifier truly is a great appliance, which is a useful purchase for use in damp areas, especially those which are not used often. it can also be used to dry clothes, which it can do amazingly fast. You can adjust to any of the three fan settings.
The water capacity of 4.2 litres, should be sufficient for all but the dampest of rooms. 5 litres would have been great, but the weight on the 4.2 is just right for carrying it even when full. Alternatively, it has a drain feature, which is what we personally use.
The only complaint with the Arion is that it's noisy while it's running. It's not so noisy that it's unbearable, but it won't allow you to sleep through the night, either. That's why we think this is less suitable for use in a bedroom, which is a shame, really.
Despite this small flaw, the EcoAir Arion 26L is still one of the top-notch dehumidifiers you can get for your home. If you're experiencing particularly humid days, or you own a larger home, this should solve your problems.
Pros
The powerful moisture absorption rate
Timer feature at half-hour intervals
Generous 4.2-litre water tank capacity
Cons
Rating: 4.8 / 5.0
Humidity Control: 8L per day
Water Tank Capacity: 2L
Operating Temperature: 1C to 37C
Timer: preset to 1, 2, 4, and 8 hours
The Inventor Rise Desiccant Dehumidifier is a quieter, more effective dehumidifier that doesn't use a compressor like most units. Instead, it uses the power of a desiccant to absorb moisture.
The desiccant is any material that's capable of retaining moisture. In this case, it's a zeolite disc. It rotates slowly as the air continuously passes through it, trapping moisture in the process.
Desiccants in dehumidifiers like the Inventor Rise have two advantages. Firstly, it's incredibly quiet. This unit operates at a noise level that's way below what a compressor dehumidifier could. This makes it suitable for bedrooms and other quiet settings.
Secondly, desiccant dehumidifiers can operate at much colder temperatures as there's no compressor to freeze. That's why the Inventor Rise dehumidifier can operate in an environment as cold 1 C.
Like a dehumidifier, its performance is on par with that of a compressor-based unit. It can deliver a rate of 8 litres per day, good enough for a medium-sized room, or to fine-tune the humidity of a much larger room. It has an Eco mode, which uses 50% less power and is great for helping ease your electricity bill.
An added plus with the Inventor Rise is that it also has a warmer built-in, capable of heating the air by up to 10C – 12C. While it probably won't replace your radiator, it can definitely supplement it. And the great thing is you didn't need it to pay extra for the heating as it comes "bundled in" with the dehumidifier.
Overall, the features of the Inventor Rise make it a fantastic dehumidifier for use in the coldest winter months.
Pros
Super silent operation thanks to desiccant technology
Built-in heater
Can operate in lower temperatures
Cons
Emptying the water tank can be messy
Rating: 4.7 / 5.0
Why Buy a Dehumidifier?
Aside from making the air in your home much more comfortable, dehumidifiers offer a lot of health and practical benefits.
Preventing mould is probably one of the top reasons folks get a dehumidifier. Mould, mildew, and other fungi are particularly happy with damp environments, such as your bathroom. Over time, this can become a serious problem that can cause structural damage to your house and can even affect your health.
Dehumidifiers help maintain proper humidity levels that are beyond the range of optimal mould growth.
Helps with coughs and allergies
A lot of allergens like dust mites are much more prevalent in damp air. This is especially the case in areas of your house which are often wet, such as the bathroom and kitchen. It's also no coincidence that these rooms often have poor air circulation.
A simple solution is to use a dehumidifier to deprive allergens the necessary environments they need to multiply and grow.
Eliminates pests
By now, you're probably noticing a correlation with high moisture levels and organic growth. You can add another nuisance to that list – pests. Insects like cockroaches love damp environments.
To help prevent these creepy crawlies from spreading a disease or just getting to jump on you, employ a dehumidifier.
Helps dry your clothes
Dehumidifiers help you dry your clothes without the need of hanging them under the sun or using a dryer. This is especially beneficial in smaller flats where an extra dryer isn't an option.
What to Look For in a Dehumidifier
Dehumidifiers might be simple machines with sparse features, but that doesn't mean they're all created equal. There are a lot of considerations that go into choosing the best one, and it has something to do with how you plan to use it.
Here are some of the things you need to consider:
Which room will you use it in?
Where you plan to use your dehumidifier will greatly influence the features you need from it. That's because different areas of your house will have varying amounts of humidity.
For example, if you want to reduce the humidity in your bathroom, you need a much more powerful dehumidifier. That area of your house is usually the dampest (hence the reason that most mould growth is found in the bathroom).
On the other hand, if you plan to use your dehumidifier in your bedroom, then you probably need it to be turned on throughout the night. In that case, you need a unit that's as quiet as possible, one that won't wake you up in the middle of the night. You also need a dehumidifier with a much more precise level of control so as not to make the room excessively dry.
The level of humidity in your house
Once you've decided where you're going to use it, you need to gauge the level of humidity in that area. Unfortunately, there is no clear cut guideline for this as every house has different amounts of humidity, even when they're in the same neighbourhood.
We recommend getting a hygrometer to keep tabs on how humid the room is, and to check how well your dehumidifier is doing once you buy one. Climate plays a big role in the humidity of your home, so it's best to check your hygrometer year-round to figure out the maximum humidity your house reaches.
You also need to maintain a certain level of humidity in your home to maintain good air quality. Preference varies, but a good rule of thumb is to aim for 30% – 50% humidity levels for the living areas in your home.
Humidity Control
This is the primary factor when you're buying a dehumidifier. Simply put, it's the amount of moisture the dehumidifier can pull from the surrounding air for a period of time. The more powerful the unit, the faster it can do this.
Your dehumidifier's power is measured in pints of moisture per day. If you're not sure, you should start with 30 pints (14L) of water for small to medium-sized rooms, and 50 pints (23L) of water for larger rooms. If you use your garage as a laundry or drying area, the high moisture levels, will need to hit 40 – 50 pints even for medium-sized ones.
It's also useful to have a precise amount of humidity control for your dehumidifier. This allows the unit to dial in on the desired level, then turn off automatically.
Water Tank Capacity
As your dehumidifier collects water from the air, it disposes of it in one of two ways. It can either have a water tank or drainage feature. Let's talk about the first one.
If your dehumidifier has a tank, that will act as a reservoir for the water. You will then need to manually dispose of this water as it reaches full capacity. This is useful for bedrooms which don't have a natural drainage. If you're resourceful, you can even use the water for some other purpose like watering the plants.
The drawback is that you need to remember to empty the tank. An important consideration here is the total capacity of this reservoir. The larger this is, the less frequently you will need to empty it. A 1-litre capacity tank seems to be a sweet spot with water tanks, giving a reasonable time in between disposal cycles (usually lasts for 24 hours or more)
Drainage Features
Virtually every dehumidifier will have an indicator telling you that the water tank is nearing full capacity, so you'll remember to empty it. If you tend to forget, also look for a unit with an auto-shut off feature. This will turn the dehumidifier off once a certain water level is reached, to prevent spillage.
The second way dehumidifiers dispose of their collected moisture is through some kind of drainage feature. This is often in the form of a long hose that diverts the water to a drainage system.
Dehumidifiers with this feature are useful for rooms that have a drain lying around. Garages or kitchens are the first areas that come to mind. Drainage capabilities give your dehumidifiers a "set-it-and-forget-it" operation. It's convenient as you don't need to manually empty out the water.
Dehumidifier drain systems can either be run through gravity or a pump. Gravity is the simplest and is also the cheaper option. However, you will need to place your unit in an elevated position in order for this to work.
If a high ground isn't possible, or if the drainage needs to be routed somewhere further away (for example, from your living room to your lawn), then get a dehumidifier with a built-in drainage pump. Not all units have this feature, however, and they tend to be more expensive.
Operating Temperature
If you plan to use your dehumidifier in especially harsh areas with extreme temperature swings, consider buying one with a wide range of operating temperatures.
As luck would have it, the UK is constantly exposed to scorching heat during summer and freezing cold winds in the winter, so this would often be an important consideration. It's even more important if you plan to use your unit in your garage, where temperatures tend to be the most extreme.
For especially cold weather, also consider defrosting capabilities. Excessively chilly climates can cause frost build-up on your dehumidifier, damaging and/or lowering its overall efficiency. Some units can monitor their compressors and coils and automatically shut down as necessary.
Portability
Dehumidifiers are often portable, which is useful if you want to transfer it from room to room. For example, you can move it from your bedroom to your home office throughout the day.
Look for dehumidifiers with wheels on the base for easy transport without having to exert too much effort pushing/pulling it around. Some units are also meant to be placed on top of a table, and they will often have convenient carrying handles. Finally, a long power cable is essential to give you complete freedom on where to place them.
Quiet Operation
If you plan to use a dehumidifier in your bedroom while you sleep or in your child's nursery, silent operation is essential. These units by default can be noisy while they're operating, so be especially particular with this feature.
Noise is measured in decibels (dB). A good number to aim is to have 45 dB or less in your room at night. For comparison, most compressor dehumidifiers (the noisy option) have a noise level of 55 dB and up.
Look for brushless motors or Peltier technology in the dehumidifier specs. They often use contactless parts to prevent any noise from being generated. You can also check if the dehumidifier has a silent mode feature, which lowers noise at specific times. Lowering the dehumidifier's speed (if it has the feature) can also be useful to lower the unit's sound.