Best DJ Headphones 2021 – Reviews And Buyer's Guide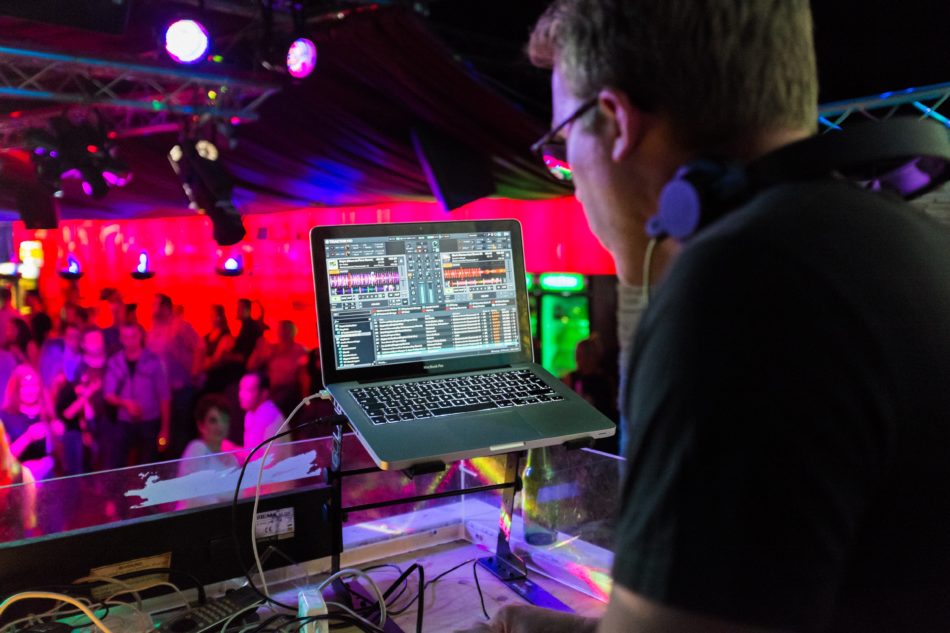 Are you looking for the best DJ headphones in the UK? Do you want to spend your money wisely by looking around for the best available products until you're confident in your choice? In that case, you'll find this article useful!
Here we review ten of the finest looking, best-selling and audio enhancing headphones now available on the mass market. We have selected ten of the best DJ headphones currently available in the UK, scrutinized all their strengths and weaknesses, and laid out all the information in the following sections to provide a clear and comprehensive overview.
Read through the following sections, and you will find the perfect DJ headphones to suit your preference and budget.
Our Selection of the Best DJ Headphones UK
Here's a good choice for anyone who wants to listen to incredibly natural sound quality while enjoying the most comfortable headset design.
This model is probably one of the most comfortable available on the market, boasting leather padded memory foam high quality ear pads that will shine through during your longest work sessions, as it can be worn for long periods of time without any strain or discomfort to the neck and shoulders.
Not only will you hear every little nuance in your favourite soundtracks (as the 50mm drivers use the latest neodymium technology to deliver a high definition output) but you'll find the noise isolation on this device is almost flawless. There is virtually no sound leakage even when you turn up the volume to the maximum, thanks to the thick and comfortable ear pads. You could virtually wear these headphones in a noisy night club and you would be able to fully immerse in your own music.
With its powerful bass lines that contrast beautifully with a clear mid-range and precisely audible high frequencies, this headset will delight even the most demanding music lovers. The attention to comfort and focus on usability makes this product a perfect choice for anyone who wears headphones continually for several hours
With its foldable design, these headphones will neatly adjust to your head no matter the size… and when you're done, you can fold them flat for ease of storage. As this product is adapter-free, you can get all the connections you need from the included detachable spring cable, making this a very versatile and compact choice.
With a maximum power of 300mW and a rating power of 30mW, this product clearly packs a punch! Each speaker measures 50mm across, has 32 Ohmx impedance and 110dB sensitivity (+- 3db) and is built onto a rotating ear-cup to facilitate single-ear monitoring
Check Price Now
Here's another top selling product that includes most of the features you would expect from a professional set of DJ headphones.
The main highlight for this model is the crystal clear Hi-Fi quality sound, which feels incredibly balanced and solid. You will appreciate the powerful bass (see our guide on the Best Bass Headphones) that contrasts clearly with the crisp high tones, in a subtle and dynamic interplay that makes for very vivid and clear vocals. The OneOdio Studio monitor features neodymium magnets built into the speakers to ensure the most sophisticated sound quality.
Thanks to its long DJ-style cord measuring nearly 10 feet, the included standard size plugs (6.3mm and 3.5mm), and its foldable ear cups, this product is very flexible and versatile. You can easily connect these headphones to your favourite electronic devices (including smartphones, tablets and TVs) to enjoy the best possible sound quality and comfort.
Check Price Now
If you're looking for incredibly stylish DJ headphones featuring the latest and most advanced 40mm neodymium driver boasting frequencies of up to 25,000hz, this could be your best pick!
You will find the sound quality is very enjoyable and vivid when you're wearing these headphones. Thanks to its great padding and superior product design, this headset offers superior noise reduction that allows you to focus exclusively on the sound and really listen to all the musical notes and nuances. One of the most positively surprising aspects of this product is the strong bass that feels notably clear and powerful.
These headphones are available in either black or red accents, and the product design features a handy over-hear functionality which is as practical as comfortable for extended recording sessions. The headband moulding is extra wide and the ear cups are fully reversible with comfortable cushioning. This is a very light weight product that weighs a little over 200g, which only adds to the comfort and versatility of the headset.
Check Price Now
For anyone who is primarily concerned about owning an incredibly stylish pair of DJ headphones that deliver a consistent performance, this model could be a favourite.
These DJ stereo headphones from Sony are very sturdy and feel solid down to the tiniest detail, and they look pretty good with their coloured accents (available in different colours). Using the latest 40mm drivers made from neodymium to ensure an incredible frequency range of up to 25,000Mhz, this product includes all the functionality you would expect such as over-ear design featuring reversible ear cups.
This product is also quite lightweight – only 222g – which further adds to its comfort especially during long sessions. The built-in cord measures 1.2m and can easily be extended using standard connectors. These headphones are foldable to make it easier to carry them around safely.
Check Price Now
Do you want your new headphones to be incredibly flexible and lightweight? Then chances are you will fall in love with this product available from Sony.
Weighing in at an impressively light 127g and folding down to a mere 5cm tall, these metallic black headphones have a very unique design that will not disappoint customers who value great product design. The ear cups on this product are acrobat-like and incredibly flexible, which can be useful both for on-ear swivelling as well as for compact storage.
From a technical standpoint, you will likely enjoy the high fidelity dome type drivers measuring 30mm each. With a sensitivity rating of 98 Decibels to Megawatt and impedance of around 24Ohm per Kilohertz, you know this product will not fail to deliver a robust and pleasing sound quality no matter if you intend to use them professionally or simply during your moments of musical leisure.
Check Price Now
Do you find most headphones out there tend to get uncomfortable after you've worn them for several hours in a row? Maybe this extreme lightweight model will suit you… like a feather!
We're looking at a fully featured pair of headphones built around the latest technologies and featuring all the design specifications you'd expect… all of this weighing in a mere 72g! This is made possible thanks to a clever and precise selection of materials that trims away all the fluff while keeping only the essentials. The manufacturers have even managed to include some neat little features such as the highly adjustable ear clips with seven independent positions.
The frequency range for this headset is quite broad, going all the way from 20 to 20,000 Hz to ensure a clear and beautiful rendering of all audio. With a maximum load capacity of 250mW, you can easily ramp up the volume without missing out on the sound quality available through the 40mm speakers created using mylar technology.
Check Price Now
Sony has done it again! True to form, the electronic giant presents consumers with state of the art headphones that look great and sound flawless.
Featuring a relatively discreet and classic design, these white headphones have a host of benefits in store – starting with the reversible earcups that are very practical in a number of studio settings such as DJ monitoring. They also include some interesting advanced features such as the stereo unimatch plug that can be very useful if you're going to use these headphones across different devices with different connection types.
From a technical standpoint, the 30mm driver unit at the heart of these speakers does an incredible job at producing high quality sound with unrivalled precision. This is a no-nonsense product that puts all of the emphasis on sound quality, and once you have put them on, it is unlikely that you will want to try another model.
Check Price Now
Are you serious about making an investment towards your enjoyment of music and to ensure the clearest possible sound quality? Then you may fall in love with this product from Sennheiser.
These closed headphones are meant for professional DJs, since they offer the highest possible sound pressure level. In other words, this headset has some of the most advanced noise cancelling you have ever seen in this type of product. It uses a split headband design to ensure maximum comfort and secure placement, and its cable is detachable and very sturdy.
With a nominal impedance of 70 ohm, you can safely use this product with just about any sound source available without worrying about distortions of any kind. The frequency response for this product is astounding; with almost negligible total harmonic distortion and a frequency response that ranges from 16Hz all the way up to 22000Hz. In short, these are professional grade headphones that are above and beyond the expectations of the average consumer.
Check Price Now
Do you want a simple set of headphones that simply works as intended, feels very comfortable and delivers highly enjoyable sound quality? Here's a product for you!
The focus of this product is clearly practicality and user-friendliness. Weighing in as little as 162g and featuring a foldable design for easy storage, you will find these headphones are best suited for everyday users who just want to enjoy great sound quality across many devices. If you want to be able to feel a powerful bass line while picking up the smallest musical nuances, this equipment will be handy.
The earmuffs are made of leather that feels very soft and provides long lasting durability, and the corded model even includes a built-in microphone for hands-free calling or to play on-line videogames. You will appreciate the volume control functions built into this model, as well as the simple and elegant product design.
Check Price Now