8 Best Drain Unblockers in 2021 – Reviews And Buyer's Guide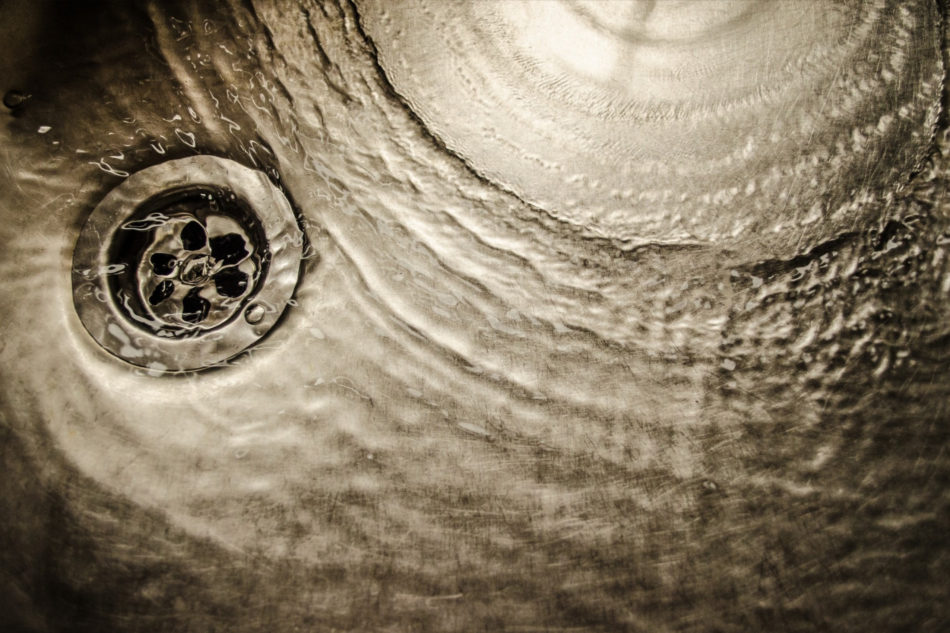 Whether it's the kitchen sink or the bathroom plug hole, drains can often get clogged with food, hair and other grime and dirt, and at times they get completely blocked up.
In the olden days, we'd need to pull out a plunger and start pumping in a desperate attempt to unblock a drain or plug hole.
These days, things are much easier thanks to drain unblockers.
Drain unblockers help to dissolve or erode whatever it is that's blocking your drains, restoring flow to your drainage system.
Finding the best drain unblocker in the UK was a trickier task than we initially anticipated. Some products weren't as effective as we'd hoped, whereas others were almost too good and had the potential to wear away at more than just grime.
After research, we managed to round our selections for the best drain unblocker in the UK down to the following products.
We use affiliate links to keep our website free forever.
Best Drain Unblocker 2021
Selecting our opinions for the best drain unblocker came down to three important product qualities; how good it was at clearing drains, ensuring it didn't cause damage to sinks or pipes, and what we judged to be the value for money at the time of writing.
Made especially for household drains, Mr Muscle Max Gel Unblocker is a powerful kitchen and bathroom drain gel that is specially formulated to clear blocked pipes, sinks and plugholes effectively. The unblocker is made up of thick powerful gel which permeates through standing water and will not disperse until it meets the blockage where it dissolves the clog and returns the drainage system to its former glory. The powerful formula of Mr Muscle Max Gel Unblocker is designed to clear waste and obstructions and leave your pipes clean and fresh. Additionally, Mr Muscle does not damage septic tanks or pipes of any kind, thus cleaning waste and eliminating blockages without inflicting damage to your drainage system.
All you have to do is just pour the unblocker down the drain, then let it sit for 5 minutes. For tougher clogs such as grease leave it for a longer. Once the five minutes are up, run hot water down the drain, and if needed, you can repeat the entire treatment process up to one more time. For maintenance purposes, it is advisable to add a capful of the unblocker to your drains each month as a preventative measure to ensure that no blockages build up or are at bay.
Pros:
Clears clogged slow running drains restoring them to their peak condition
Removes hair and gunge clogged in the drainage system
Reaches the entire pipe wall ensuring that no waste is left at bay
Leaves the pipes clean and fresh
Is safe for use in septic tanks and pipes of any kind
Cons:
You need to use the whole bottle per drain for best results
HG Liquid Unblocker is a safe, unique, and extremely powerful ready-to-use unblocker for clearing blocked drains in the sink, shower trap or toilet. The unblocker comes ready to use straight from the box meaning that it does not have to be diluted to be applied thus reducing chances of splashing, or other accidental spillages. Moreover, the unblocker does not splash or foam when poured down into the drain. To apply, simply pour the unblocker down the drain, and leave the liquid to penetrate. After 30 (thirty) minutes the blockage will clear up leaving your drainage system as good as new. Rinse vigorously with water for added results and care. Additionally, unlike other unblocking agents, HG Liquid Unblocker cannot make the blockage worse and is safe to use on plastic drain pipes.
If a stubborn blockage prevents the drain from running, fill the sink with warm water, then add 3 cups or 300 ml of HG Liquid unblocker and leave it to stand overnight. In the morning, rinse with warm water. The combination of the unblocker together with the pressure of the water will remove the stubborn blockages leaving your sink clean as new.
However, it is advised to not use the unblocker on aluminium and zinc.
Pros:
It is an extremely powerful unblocker which delivers great results
Unique, simple and easy to use
Ready-to-use straight from the box
Works within 30 minutes
Effective solution for stubborn blockages
Cons:
Designed from a non-acidic formula, Scotch Corporation Liquid Instant Hair Grease Remover works well in resolving drain stoppage problems. The solution effectively dissolves drain clogs caused by grease and hair amongst other obstructions. Utilising a caustic formula, the solution dissipates heat easily melting grease amongst other gunk on your sink. The cleaning power of the solution becomes more potent the longer the period of time it sits in the drain. Moreover, it is recommended to let it stand overnight for more desirable results. Once done you can easily flush it away using hot water, leaving your drainage system clog free.
Pros:
Designed from a non-acidic formula
Dissolves drain blockage and obstructions well
Works more effectively if applied overnight
Cons:
Must adhere to usage instructions for best results
Multiple applications may be needed for hard to clean drains
Slow draining water in the bathroom can be a nuisance but it's all caused by the same things namely soap, hair and sludge. These wastes are constantly building up in our drainage system and if not dealt with will eventually lead to full blockage. The Buster Bathroom Plughole Unblocker is specifically designed to beat bathroom blockages. The unblocker is made up of a special formulation that works quickly, dissolving soap and hair, leaving pipes flowing freely and fresh.
To apply, ideally remove as much standing water as you can, then carefully pour the entire 300m bottle down the plughole slowly and wipe away any residue. Leave for at least 15 minutes or overnight for best results. Once done flush through with lots of hot water.
Pros:
It is simple and easy to use
Delivers much better results if applied overnight
No need to mix or measure it's a ready-to-use product
Effective and powerful soap, hair and sludge cleaner
Cons:
Requires more time (sit overnight) to deliver better results
Designed with a thick formula, the Drano Drain Cleaner Professional Strength is a powerful unblocker and known to dissolve even the toughest blockages or obstructions. The drain cleaner comes in gel form and contains 35% more essential ingredients compared to regular drain cleaning solutions, eliminating clogging substances fast and effectively from your drains in just 15 minutes of dissolving these common waste materials. Using it requires only a few simple steps. You just need to pour the cleaner straight into the pipe or plughole and wait for it to dissolve the gunk. For better results, it is recommended to apply it overnight giving it sufficient time to dissolve the blockages.
Moreover, it's worth noting that the Drano Drain Cleaner is made from quality ingredients, which protect pipes from possible corrosion during the unblocking process, making it ideal to use to use on metal pipes, plastic or PVC.
Pros:
Designed with a thick formula for added effectiveness
Can be dispensed directly into the drain
Protects your pipes and drainage systems against corrosion
It is safe to use on plastic pipes, metals or PVC
Works more effectively when used overnight
Cons:
Not really recommended for unblocking toilets
Might demand a longer period of time to fully take effect
With the power to easily dissolve grease and hair in under 60 seconds, Thrift is designed to work well on grease traps, sewer lines and septic drain systems. All you have to do to activate it is to add hot water. Moreover, despite having a high sodium hydroxide percentage, Thrift does not have a detrimental effect to your health.
It is safe and tested to be used on bathroom and kitchen surfaces without harming your plastic or metal pipes. The unblocker is also safe to use on chrome pipes and porcelain. Furthermore, it is odourless and comes in durable packaging making it safe to use for a long period of time.
Pros:
Comes in a durable packaging
Unblocks drains in under 60 seconds
Works well on grease traps, septic systems and sewer lines amongst other drains
It is safe to be utilised on kitchen or bathroom surfaces
Cons:
Contains high sodium hydroxide percentage
May require multiple application sessions to fully clean the drain
Designed for home use, Domestos Sink and Pipe Unblocker is an effective solution for unblocking sinks and pipes as well as blocked showers caused by food scraps, hair, soap and scum amongst other obstructions. Moreover, the unblocker provides added advantages in killing germs and eliminating their nasty smells in addition to unblocking clogged drains all in under 15 minutes.
To use Domestos Sink and Pipe Unblocker, simply pour the product down the affected drain or pipe and leave it to work. If it is a blocked sink in the bathroom caused by hair and soap scum leave for about 10 to 15 minutes. If it is blocked pipes in the kitchen caused by proteins and grease leave for 15 to 30 minutes. However, if the kitchen blockage is caused by carbohydrates and vegetables leave for up to 2 hours for maximum results. Once done, rinse out the pipes and drains with hot water to get your drainage system working smoothly and perfectly.
Pros:
Works well on blocked pipes, including slow-draining sinks and blocked showers
Kills germs and eliminates nasty smells
Quick and easy to use
Breaks down blockages caused by food scraps, soap scum, hair and more
Cons:
Requires more time for better results
The Ecozone Enzymatic Drain Sticks is a new innovation in drain unblocking and maintenance, helping prevent blockages from forming with up to 1 year of protection per packet. The sticks are well designed to break down almost anything that finds its way through the plughole, which causes a bad smell in the kitchen or bathroom. By using powerful natural bacteria and enzyme formula, the Ecozone Enzymatic Drain Sticks keep your drains free-flowing and clean smelling. Each packet contains 12 sticks which are enough to provide support, prevent blockages, as well as bad smells for 1 year.
Pros:
Provides continuous treatment – i.e. the sticks are working all around the clock preventing clogging and removing residues
Breaks down fat, grease and food which cause blockages and bad smells
Uses enzymes and powerful natural bacteria to break down blockages
It is safe to use with septic tanks
Cons:
Using natural bacteria and enzymes takes time to achieve desired results
Buyer's Guide
Finding the best unblocker for your drainage system might prove to be a challenge. It is hard to select just the right product for your needs. Nonetheless, here are several tips you can explore before buying an unblocker for your drainage system.
Type of Blockage – First off, identify the severity level, as well as the type of obstruction you are facing. This can help in outlining how strong your unblocker should be
Maintenance – Are you persistently encountering drain blockages? Then this might signify that your plumbing or drainage system is not in its best state. It is recommended to get regular plumbing maintenance from your local plumber or make use of drain cleaners on a regular basis
Drain unblocker type – There are a variety of types to choose from. Select the one which fits your needs most appropriately
Quality – Get an unblocker that does not damage your pipes. It should also be safe for use or application, especially at home. Thus it might be worth considering quality before price.
All in all, it is vital to note where the unblocker shall be used. Are you going to use the unblocker just at home or at public places such as hospitals and restaurants? The type of unblocker to be utilised must be appropriate to the place you will be using it. Taking all this into careful consideration, you can be assured of getting the best product that fits your needs.
With that said, here are the best unblockers for your drainage system that you can buy today if you want to get the cleaning job done right.
Conclusion
Choosing the right and effective unblocker is the first step towards restoring the flow of your drainage system. If you are exhausted by going back and forth looking for the best drain unblocker UK, we have got you covered. In this guide, we have examined and listed the best unblockers that have lived up to their expectation in delivering desired results.
Choosing a quality unblocker will give you peace of mind in the long run as well as, save you the cost of enlisting a plumber every now and then. Nonetheless, it is worth remembering that you should always carefully read the instructions of the unblocker that you choose. This will help you be safe, as well as steer you towards achieving maximum results that are long-lasting and satisfactory.