Best Electric Bikes Under £500 – UK Buyer's Guide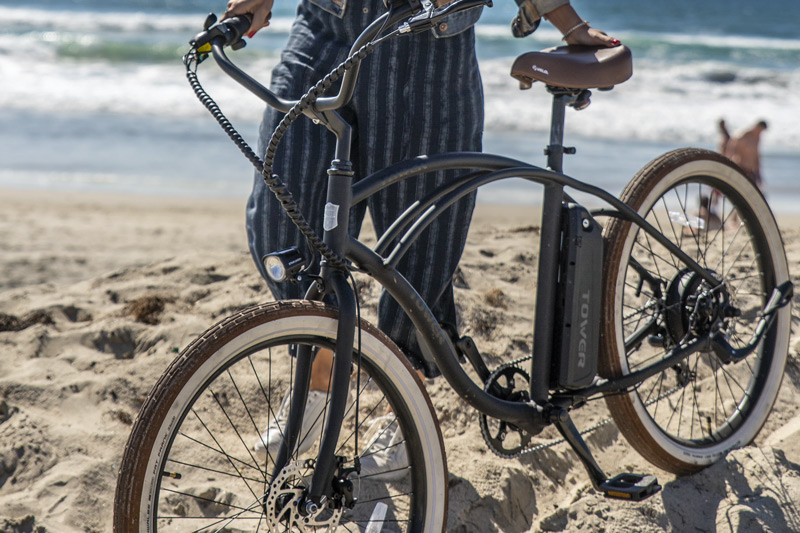 Recently, more people are embracing the use of electric bikes and electric scooters. They are not only rapidly becoming favourites for people who commute daily to work whilst trying to beat the traffic, but also for those who take pleasure in taking long bike rides as a pastime.
Electric bikes that were once very expensive are slowly becoming more affordable to the average person like you and I.
Getting a cheap electric bike is now definitely possible. Although ordinary bikes are great, electric bikes are incredible.
For less than £500, you can finally take the pressure off your feet from pedalling for long distances, and allow the electric bike's battery help you out.
We've received numerous requests from consumers looking for the best electric bike under £500. We've searched high and low to find some solid options. However, whilst those options are included below, we do recommend trying to stretch your budget just a little further.
Here's why:
Why £500 is a Tricky Price Point for Electric Bikes
£500 can be a problematic price range for electric bikes because the options available are in limited supply, and come with limited features and sizes.
We understand that you're looking for an affordable electric bike, but you surely also want a bike that can serve you accordingly, and that usually means better features.
With that in mind, we've rounded up our favourite cheap electric bikes below, but we decided to extend the £500 price point just a little (the most expensive comes in at just under £900 at the time of writing).
But don't worry! We've included some super cheap options for you too – there's even one electric bike under £300. We will start with the cheapest.
The Best Cheap Electric Bikes in the UK
1.
This bike features a unique shape, designed like a dolphin, coming with a 350 Watt high-speed motor. The lithium battery is especially great for riding up to a range of 15-25 km at 25 km/h. It will take you only 3 hours to fast charge it.
We believe that this is the best cheap electric bike in the UK for short distances and getting around the city. It features many handy functions including the battery life indicator, horn, braking, accelerating and headlights.
There is mechanical disc brake to give you maximum braking capability. When braking, the smart tail light will come on to warn other road users that you are about to slow down or come to a stop. It is 100% electric thus very eco-friendly. You get to save the environment and a few pounds too.
2.
For a small bike, achieving speeds of up to 18 km/h is quite impressive, made possible by the 350 watt electric motor and powered by a 36V 6.0Ah lithium battery. This bike can offer a range of 15-19 km on a single charge, depending on the weight carried and road condition. It can carry weights of up to 120 kg.
The double mechanical disc brakes on the front and the rear wheels are a pretty rare feature, especially for a bike in this price range. The brakes are operated using the lever on the handlebar, which, once activated also triggers the rear braking lights. Safety comes first.
You only need to charge it for 2-3 hours and you will be good to go. Furthermore, it complies with the EU and the UK road regulations, making it an ideal option for a daily city commute. The on-board LED display is particularly useful for indicating current speed, distance covered and remaining battery capacity.
3.
The FIIDO D2 is one of the best electric bikes in the UK. It comes with a unique PREMIUM design that instantly appeals to many people. The superior quality of the frame, which whilst being sturdy, is still relatively lightweight, adopts an ultra-lightweight aviation level.
Its lightweight design means that it can easily be carried around. Rather than leave it outside your workplace, you can fold it up and stow it under your desk, where it will be more secure. When you hit the road, it can reach high speeds in a very short time.
When riding on an uneven terrain, the shock absorber will ensure that you are kept as comfortable as possible. Moreover, you can easily adjust the seat stem and handlebars to increase your comfort.
When you are looking for the best electric bike, you can always consider the FIIDO D1. However, you may have to extend your budget to over £500. Whilst the frame appears heavy, it is actually incredibly lightweight. This sturdy frame is built to last.
It has a very compact design, meaning that you can easily navigate and manoeuvre around in tight spaces. It comes equipped with an LED front light, so you can go out for evening rides without worrying about the dark.
However, the bike does not feel as powerful as it looks. It is a good option for daily commute, but not for cycling up steep roads or going on mountain rides. If this is what you are after, you would be advised to look for bikes in the £800 price range.
5.
This is easily one of the best electric bikes in the market, priced at just over £500 right now. Its compactness and lightweight nature contribute to it being a fan favourite out there. Although it cannot exactly compare with bikes in the £800 price range in terms of performance, the bike is still great in its own right.
Whether you are looking for a bike for an adult or a child, this bike ticks all of the boxes. You only need to adjust the seat and handlebar to your desired height. Set the height to a position that feels most comfortable for the best ride. It can support weights up to 120kg, which is quite impressive.
Transporting the bike from one location to another, and storage are not a problem. You can simply fold it up and store it away safely, or pack it up and put in the boot of your car if you are going out. You only need to charge it for about 3-6 hours and you are good to go.
6.
This bike is a very good investment. Despite its relatively feminine look, it will serve you incredibly well. It can easily rank as the best folding bike available for under £800. Coming with a 250 Watt high-speed motor, you can be sure of reaching up to 25 Km/h with a 35-60 km range.
This bike is suitable for riding on any trails, made possible by the strong wheels that are designed to increase its hill climbing power. Furthermore, it is made with greater terrain adaptability and range variation to boost your riding experience on any surface.
It features 3 working modes. It is up to you choose the modes depending on your riding needs. It is fitted with an LED 3-speed smart meter button so that you can easily switch to the electric assist power as you ride through the city.
7.
Although this manufacturer is not yet a household name, the bike itself is amazing. You shouldn't shy away from taking a chance on this functional bike. It is moderately expensive and falls into the £800 price range, but the excellent riding experience offered makes it well worth the money. It is made possible by the suspension fork, 7-speed transmission system and the 5 electric modes. You can select the mode that suits your ride needs, and a balance between the energy and ride range.
This bike comes pre-assembled and ready for adventure, so there are no hassles and headaches of assembling and dismantling the bike if you are missing a part. You can set off on your riding trip as soon as you buy it.
If you are willing to spend more than £500, then this fat tyre RPHP folding electric bike is a great option to go for within the £800 range. It comes with a 48V 15Ah lithium battery amongst other cool features that justify the price. It is also sleeker than many bikes in this price range.
It features controller intelligent brushless protection to ensure that your bike doesn't overheat. You won't find this feature on many bikes in this price range. Furthermore, the front and rear wheels come fitted with derailleur and aluminium double wall rims, hence the fat tyres. You will have a very comfortable and stable ride regardless of the terrain.
On a full charge, you can ride for up to 55 km at 25km/h, which is quite impressive. However, you have to understand the mileage you can do on this bike depends on a variety of factors. When compared with others in the same price range, this is a great choice.
If you can afford to spend a little more, this amazing bike is available in the £800 range. If you want to explore new trails, this is the bike to go for. Expanding your ride routes is a great way of enjoying the riding experience on this bike.
The bike is a combination of great power and amazing trail performance. The frame is designed according to your body mechanics. It also features high strength steel forks and dual disc brakes to give you a comfortable ride experience.
The 250 watt stable brushless motor with a 36V 12.5Ah lithium-ion battery will give you superior performance and greater freedom. Whether going out on your daily commute, weekend mountain climbing or workouts, this bike will deliver.
This bike features a sturdy aluminium alloy frame with high-strength carbon steel forks on the front wheel. The premium shock absorption ensures that you enjoy a comfortable ride even on rugged terrain.
The bike has an ergonomic design, which includes an adjustable seat and handlebar. The tyres are anti-slip for a smooth ride on slippery roads. Night time riding is made possible by a bright LED headlamp and switching through the 3 different working modes.
The removable large capacity lithium battery supports ride speeds of up to 25 km on electric bike mode and up to 50km on assisted mode. Charging takes just 4-6 hours to reach full charge.
Conclusion
Hopefully you're a little more clued up on the best cheap electric bikes in the UK now.
As we said at the start, we tried to focus on those e-bikes under £500, but in the end this became focused on products that fell somewhere close to that price point.
We needed to cheat a little to give you enough good options. Please forgive us as you're riding up the street on your new toy!