Best Eyebrow Kit 2021 – Reviews and Buyer's Guide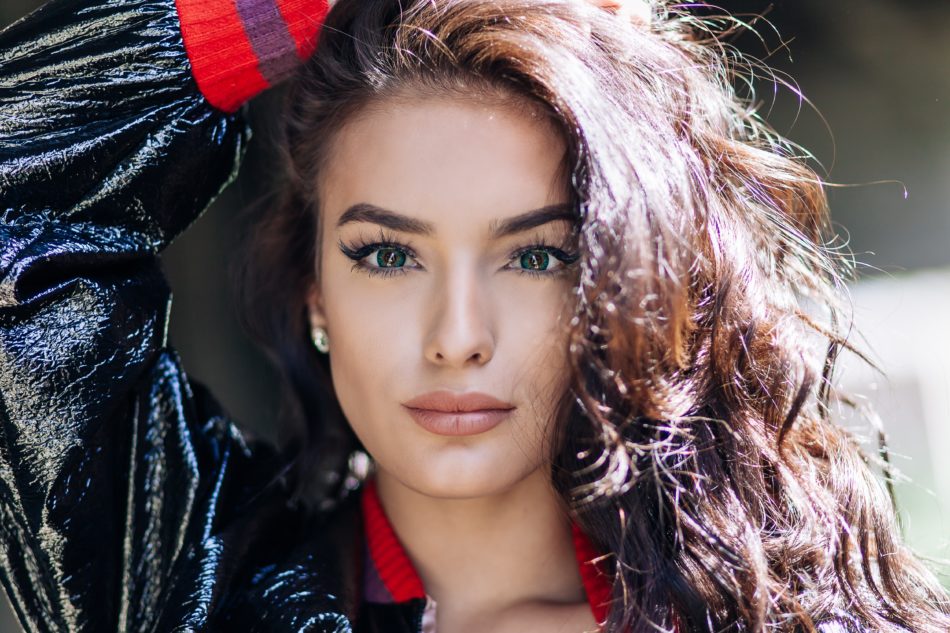 Well-groomed eyebrows can perfect a look, accentuate your best features and complement your eye makeup. Bold brows can be seen all over the catwalk and on the red carpet at celeb events lately, and there are some fantastic styling products out there now which can help you recreate the look at home. From pencils to gels and powders, there are so many different products and brands – no one has the time or money to try everything so we will share our top picks for the best brow products with you.
Whether your eyebrow heroine is Cara Delevingne or Kim Kardashian, it is important to find the style, method and the products that work best for you. There are great tools out there for hair removal, including tweezers, scissors, and eyebrow razors – but don't be overwhelmed if you don't know where to begin when faced with the huge range out there, as we have reviewed the best products on the market to save your time and money.
Many makeup artists recommend regular visits to a professional to have your eyebrows shaped for you every six to eight weeks, but if you do go down this route, you will still need to maintain the shape in between visits. This is why it's so useful to have a quality, reliable eyebrow kit at home.
Types of products
Pencils
Gels
Powders
Tweezers
Scissors
Eyebrow Brush
Eyebrow Razor
Eyebrow Tint
Finding the right shade of eye pencil is key, so that it complements your skin tone, hair colour and your eye makeup.
When you apply an eyebrow pencil, you should use short, upward strokes along the length of your brow and then blend in.
Gels are useful for setting your brows in place to stop stray hairs, and combine well with a pencil or powder, making their effect last longer.
Powders are brilliant if your brows are sparse as you can fill any bare areas, and you can also use powders to lighten or darken your brows, or to blend in any grey hairs.
If you have coloured hair, you might want to consider an eyebrow tint kit too, to make sure that your brows match your hair.
Top 10 Best Eyebrow Products of 2021 in the UK
This handy little kit contains everything you could need to groom and shape your brows. There are 3 different eyebrow tweezers (slanted, flat and pointed) to help you achieve exactly the look you want. The tweezers are strong and durable and will allow you to shape your eyebrows with precision.
Also in the kit are a pair of curved stainless steel eyebrow scissors and a spoolie brush, and best of all it comes in a stylish little black leather case to keep all your tools together – so useful when you're in a rush to go out as it saves you scrabbling around looking for that particular pair of tweezers!
The whole kit is high quality and will last for a long time. If you are looking for the best eyebrow kit, this is one I'd highly recommend.
Check Price Now
This kit includes a facial epilator and an eyebrow razor/trimmer with a single-edged blade, suitable for removing fine and delicate hairs.
The epilator is easy and quick to use at home and a good alternative to threading or plucking, and can be used on other areas of the face such as upper lip or chin too. It isn't completely painless, but you soon become used to it – a top tip is to apply a hot flannel before using the epilator to open up the pores and make the process even easier.
Check Price Now
If you are looking for the best eyebrow kit, this is definitely one of our top recommendations.
Included in the kit are eyebrow scissors, an eyebrow brush and comb, two types of precision tweezers with protective caps and a pair of slanted tweezers, all packaged in their own elegant black case. There's everything you'd need here to get your eyebrows in great shape, and it's a handy size to carry in your bag or take away on holiday.
You can use the comb to hold stray hairs in place whilst you cut them away with the sharp precise scissors. The tweezers are some of the best I've seen, and the case is useful, if like me, you are always misplacing your tweezers and having to turn your whole drawer upside down to find them.
Check Price Now
On our search for the best eyebrow pencil, we came across this gem, and can't believe just how good it is! It is waterproof so lasts all day, no matter whether you're down in the gym or caught in a rain shower, your eyebrows will remain intact – no one wants smudged brows.
The pencil retracts so there's no need to sharpen it. Most handily it is 2-in-1, with a brush on one end and eyebrow pencil on the other. You can use the brush to get your hairs smooth and orderly, and then use the pencil to fill in and highlight. The pencil is easy to use and the colour comes out great.
Check Price Now
This double-ended brush is great as it combines two tools in one – a spoolie brush and an angle brow brush. It is lightweight and compact, perfect for popping in your handbag, with soft synthetic hair which won't cause any irritation even to sensitive skin.
The angled brush is fairly small but firm, allowing you to trace even single hairs beautifully, and gives such a natural look.
The spoolie can be angled for more control and is sturdy so there is no chance of it snapping off. I'd say this is the best eyebrow brush I've seen this year.
Check Price Now
If you are looking for something that lasts and doesn't smudge, this product is for you. Christian Eyebrow Makeup is a water resistant pressed powder which comes in eight natural colours so you can find your perfect shade and is guaranteed to last up to 24 hours with no re-applications.
It also contains three stencils which are fairly easy to use to create a thin, natural or thick look emphasising your facial bone structure.
This powder is often recommended by beauticians, especially for those with patchy or sparse eyebrows as it is excellent for filling in any gaps.
Check Price Now
Bonamart's Eyebrow Powder Palette gives you three different shades of powder to play with, and has its own brush and mirror all in a handy little snap-shut case.
The powder looks really natural once applied and is easy to use even by a beginner. With the three different shades, there is something for most skin tones and you can even have a laidback daytime look and a more striking evening look.
Check Price Now
The Baebrow Eyebrow Tinting Kit includes everything you need if you want to permanently change your brow colour.
Included in the kit are 15ml of brow tint, an application brush, a glass mixing dish and 50ml of oxidant. Tinting is a good option if you have coloured hair, or you want to spend less time each day perfecting your look and blending the correct shade.
If you are going away on holiday and want to maintain your look whilst being in and out of the pool, this is a brilliant solution. It can give you fuller looking and more defined brows.
This tint kit lasts up to 6 weeks and only takes 15 minutes to apply. It is suitable for those with sensitive skin. In my opinion this is one of the best eyebrow products out there, as it saves you time each morning and has such amazing results.
It's also really useful that it has everything you need ready for you, from dedicated mixing glass to application brush, which also keeps things hygienic for multiple uses.
Check Price Now
This powder eyebrow kit contains two shades, light beige and brown, and also has a wax which is fantastic for keeping your eyebrows under control and stops unruly hairs from escaping.
The flat angled brush has high quality nylon bristles which give a great finish for thicker and fuller eyebrows and it can also be used to apply eyeliner and eyeshadow – we love a multipurpose tool around here!
The whole kit is compact and cute whilst being robust and you can carry it around in your handbag, no problem. Having a long handled brush is a real positive too. It makes it so much easier to use.
Check Price Now
Official HD Brows Eye and Brow Palette is a sophisticated, stylish and professional-looking product which you won't be disappointed with.
Included are a highlighting shade, two intensifying brow shades, a wet/dry carbon black definer, a setting wax and an application brush. This would definitely be the best eyebrow product for the sheer range included. You really can achieve any look you would like to.
These products feel like they belong in a professional salon, and will help you to capture the perfect stylish brow look. They are easy to use and blend, and on top of that they have antioxidant properties enhanced with Vitamins C and E, which will make your skin feel pampered, silky-soft and refreshed.
It is great for applying on the go and the brush gives excellent definition to your eyebrows. It comes highly recommended by beauty therapists.
Check Price Now
So there you have it, our run down of the best eyebrow kits and products of the year. From eyebrow pencils, to brushes, epilators and complete eyebrow kits, all of these products carry our highest recommendations and are sure to become some of your faves soon. They will help you get that eyebrow look you've been dreaming of! These products will stand out in your makeup bag and will help you to achieve beautiful, well-defined brows that everyone will be envious of.