Best Fibre Optic Christmas Tree – UK Buyers Guide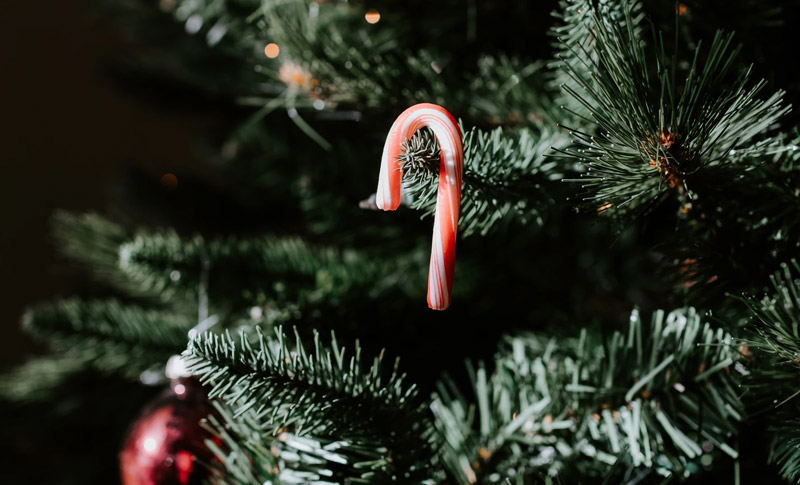 For those of you who love the festive time, the right Christmas tree could make your Christmas a whole lot better. And why shouldn't it? Christmas brings with it lots of cheer, as families gather together to share time, presents and pull crackers with one another – a huge part of this sharing takes place around the Christmas tree.
So to ensure that you are putting your best foot forward this Christmas, we have compiled a list of the best fibre optic Christmas trees you can find on the market today.
Why go for pre-lit artificial Christmas trees, instead of the real thing, you ask?
Well, they are much easier to purchase, for starters. You can buy one of your choice online from the comfort of your armchair and have it delivered right to your door. You can escape having to go out into the biting winter cold and selecting your own tree.
You also avoid the whole cleaning up process when your real tree eventually dies. You don't want to be looking after a tree shedding its pine needles all over the carpet whilst everyone else is recovering from Christmas pudding.
And finally, there is simply so much more variety available to you. You can buy all manner of decorations with these trees, and also many different sizes and heights to choose from.
If you are looking for the best fibreoptic Christmas trees to make your Christmas one to remember, look no further. We have already done the hard work for you and have checked out some of the best pre-lit Christmas trees on the market this year.
If you love lights, lots of lights, and more lights, then this would be a tree made after your own heart. This WeRChristmas pre-lit fibre optic tree comes with 220 multi colour fibre optic flower lighting, as well as a tree topper star that lights up.
As you can imagine, you would require zero energy to decorate this after you make the purchase and it arrives at your house. You will also spend less on new ornaments.
The flickering lights are also a sight to behold. They flicker at different rates to create a vision that you will never tire of gazing at once you have plugged it in.
There are enough LED lights and flashes on the FunkyBuys Green Fiber to light up the heart of the darkest Scrooge. After plugging this tree in, you could place it anywhere in your home and it would draw the right sort of attention with its purple, white, and red hues.
The lights on this Christmas tree have a selection of functions, including twinkle, fade, chase, flash, static, on/off, giving you the impressive light show you need to remind everyone in the family what season it is.
The manufacturers have designed the tree with leaves that are full and lush and closely replicate the real thing. Another feature of this tree is that you can quickly take it apart and assemble as needed, in spite of its height and relatively wide girth.
Looking for a budget pre-lit Christmas tree this year? Look no further than the Homion Fibre Optic Christmas Tree. At first glance, this tree comes across as unassuming – it's only 3 feet tall, after all. But underneath all that unassuming design are packed loads of fibre optic LEDs that flash in three different colours.
Not only do these coloured lights eliminate the need to decorate, the tree itself is small enough for it not to be an issue if space is limited. This is a mellow, though colourful, tree for those looking for a quiet and relaxing Christmas.
This Christmas tree lies in the sweet spot between small and lush. At 5 feet tall, it is small enough to not have you worrying about taking up too much space, whilst at the same time it is lush looking enough to appear impressive in any setting you decide to place it.
You get the works with this Costway tree: flashing snowflakes, fibre optic lighting, and a festive atmosphere .
There is also a durable metal stand that this tree comes with to add stability to the setup; and the entire thing—tree and stand—can be set up within minutes. Only three steps are required, after which all you have to do is fold out the branches so everything looks nice and festive.
This is a full-height (6 feet tall) tree that will instantly add to the festive feel in your home, given the many colours that it comes with. The sheer volume and variety of pre-lit LEDs at the end of the branches makes this tree one of the best you can get to spice up your season.
Once you plug in, the magic comes to life, so you don't really need any decorations. Although, you could always buy some separately, as there is plenty of room at the ends of the tree branches to accommodate any additions. There are up to 220 tips along the tree's length which you can decorate.
So this is the perfect tree for you if you want to keep things traditional, as opposed to trendy. There are not many bells and whistles to be expected when you get this. However, with 24 multifunctional, multicoloured lights scattered across the body, you can expect to get good value for your money once you plug the tree into a power source.
Being up to 6 feet tall, you also get the benefit of having a full-height tree in your living room whose star the whole family can look up to in admiration.
A great fibre optic tree that comes with its own star and flashing lights, the HISP GLA doesn't disappoint. Many people are particularly impressed with the flashing star that tops the flashing display—this looks really good in darkened rooms, and the kids would certainly appreciate the spectacle.
Even though this tree is 6 feet tall, the base is narrow enough to not cause you any issues if space is at a premium for you. You also don't have to worry about increased temperatures in your home due to the lighting, as that they are fibre optic.
And in spite of the fact the fibre optic ends only flash and do nothing else, the display is bright enough to make this Christmas one to remember for you and your family.
Just remember to connect the connectors from the top half of the tree to the connectors from the bottom half for things to work as they should.
OK, so this isn't strictly a fibre optic tree, but it is a pre-lit Xmas tree so beautiful that we simply couldn't leave it out.
Many people name this as the best faux tree you can buy, and one of the best feelings you can get is the one where you watch your friends mistake this for a real tree. That feeling alone offers great value for money. But apart from that you also get to enjoy the bright green colours and the symmetry that comes with this pre-lit tree.
You can ramp up the festive atmosphere by arranging the fir tips and branches neatly along each other for greater effect. It also comes with pinecones and 500 LED lights to add to the realistic feel and aesthetic value.
Do yourself a favour and get this colourful fiber optic Christmas tree for your home this season. This tree is equipped with dozens of pre-attached branches that you can bend and shape as you desire so you get a look that you are happy with.
The light display on this tree is best described a visual feast, with the fibre optic lights changing automatically to create a stunning spectacle. None of your visitors will be able to resist coming close enough to touch. Fortunately the Gymax comes with a sturdy stand to keep the whole tree stable.
And the whole thing can be assembled within minutes of the tree's arrival at your doorstep.
This wide-bottomed multicoloured Christmas tree display is all you would need to spice up the Christmas festivities in your home. In addition to the fibre optic lights, there are Christmas lights that can switch through 8 different modes to keep things lively throughout the festive season.
Also, given the sheer number of lights incorporated into the design, this tree could easily be used for outdoor decorations as for indoors. You really want to consider this product from Costway if you plan on bringing people together for celebrations outdoors.
Conclusion
And there you have it! 10 of the best fibre optic Christmas trees in the UK you can buy this year. You can take the stress out of getting a Christmas tree for your family by simply ordering any of the items on our list online to have them delivered to your doorstep.