Best Filter Coffee Machine 2021 – Reviews And Buyer's Guide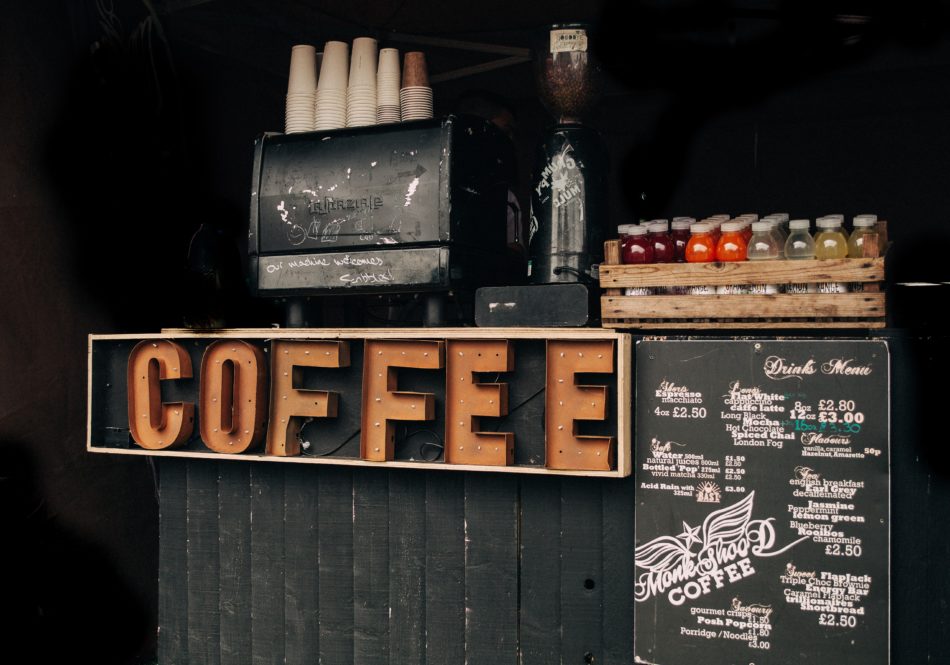 Do you like proper coffee? What is the best filter coffee machine on the market in the UK? So many questions. Despite the advances made with instant coffee in recent years, even the best instant coffee might not suit. If so, you need to invest in the best filter coffee machine you can afford. There are some great machines on the market that are easy to to use, will make a great cup of coffee in no time and sit comfortably on your worktop. Why pay for designer coffee when you can make it at home? The best coffee machine for you could be a simple model or a more sophisticated version. There are machines to suit all tastes.
Buyers Guide
With so many makes and models available to choose from, let's begin with some advice on what to look for in a filter coffee machine.
Where is it going to live?
If you are buying a machine for your home, you will probably want it to blend in with your kitchen and any other appliances, such as the kettle and toaster. Have you identified a space for it, close to a plug socket? If you intend to put it away and only use it occasionally, there is a danger you will just forget about it. Most machines are available with some black and silver trim, so you shouldn't find them too difficult to blend in.
You could be buying the machine for a small office, in which case matching up with other fittings might not matter. It is important that our machines have a safe place to live, near an electricity socket.
A basic model
If you want a machine you put coffee grains in, a reservoir you fill with water, a jug and an on switch, you will be happy with a basic model. There is nothing wrong with that, they simply haven't got the frills of more complex machines.
A question of filters
Some machines use paper filters that need replacing regularly. Although, filters are not expensive, having to buy them is a consequence of opting for this type of machine. It isn't difficult to find a filter coffee machine with a filter that removes for washing and you can fit back into place afterwards. Even these filters may need replacing eventually, but if you look after them they last a considerable length of time.
A little matter of time?
Do you want to wake up to the smell of fresh filter coffee in the morning? Are you a person who takes a while to come round or needs to grab a coffee and get out of the house quickly? If you are, you probably need a machine with a timer that you can set the evening before. That way, your cup of coffee will be waiting for you when you enter the kitchen.
Hot Plates
If, once your coffee is ready, you want it keeping hot, you will need a machine with a hot plate. In many appliances, the hot plate switches on and off automatically, although with some models, you can set a timer for switch off. Options vary with different machines.
Coffee beans, coffee grains or pods
What sort of coffee do you intend to use in your machine? Let's begin with pods. Principally, I'm recommending filter coffee, arguably pods fit into that, although I think they are a little different. The best coffee pod machine will make great coffee, I'm not knocking them in any way, but they are not filter machines with a glass or metal jug in which 8-10 or more coffees can be brewed at once. That is why you won't find a recommendation for the best pod coffee machine, or the best Nespresso machine in this review.
Neither will you find the best espresso machine or best coffee machines that work like the ones in the high street coffee multinationals. They are very different beasts. However, you will find my recommendation for the best bean to cup coffee machine among the filter coffee appliances. Coffee grains are usually the choice of people buying filter coffee machines. We recommend that you buy the best ground coffee that you can afford.
A warning, if you are really getting into coffee, the best home coffee machine for you might be one that will grind beans for you. Coffee aficionados swear that this is superior to using grains.
Now you have had a run down, let's consider some machines.
Product Reviews
This stylish black and silver machine is easy to use and is suitable for the office or home use. Make up to 15 cups of coffee. It is easy to fill and the side measuring gauge and measuring spoon ensures you get the coffee to water ratio just right. Fitted with an automatic timer and warming plate, coffee will be ready for you just when you need it. It is supplied with a 2 year manufacturer's warranty.
Check Price Now
This appliance from Melitta comes in white brushed steel and benefits from a retractable cable. The Aroma Selector allows you to choose whether your coffee is mild or strong. Set the timer and once your drink is made, the insulated jug will keep it hot for up to 2 hours. This is a good machine for people who live in hard water areas because it lets you know when to run the descaling programme.
Check Price Now
Make from 1 to 10 cups of coffee with this coffee maker from a company that seems to have been around for ever. The design of the dispensing head ensures maximum flavour is extracted from your coffee and water heats more quickly than most other appliances on the market. Once your drink is ready, an indicator light lets you know it is being kept warm. It is fitted with a permanent washable filter, so you save on paper filters.
Check Price Now
This eye-catching box style pour over coffee machine in red and black is programmable and will deliver coffees of differing strengths. The machine mirrors the action of a barista by first delivering a small amount of water to allow the flavour of the coffee grounds to develop, before dispensing more water. With a removable cupcake shaped filter, you are guaranteed a smooth coffee every time.
Check Price Now
A next generation coffee maker from Russell Hobbs. This compact innovative design fills both cups for home use and travel mugs for those who want to enjoy their coffee on the go. Use coffee grounds or pods. Set the timer the evening before and your coffee will be ready to grab as you rush out the following morning. You save on washing up too because there is no carafe.
Check Price Now
This round matt black machine can have 12 cups of coffee ready in 12 minutes. It has an easy to read blue LED display. Don't worry if you inadvertently switch off, the machine will remember where in its cycle it had reached and continue. Fitted with a washable filter, a 24 hour timer and supplied with a 2 year warranty, what more can you ask for from an easy to use coffee maker?
Check Price Now
The Melitta Optima will deliver 8 125ml or 10 85ml servings of coffee. It brews to the optimum temperature so you get a smooth and mild coffee. Set the timer and your drink will be ready when you need it. It has a borosilicate glass jug and a removable water tank to make filling easy. The machine is also fitted with a descaling programme.
Check Price Now
If you are looking for a bean to cup machine, this is the one for you. It's significantly quieter than some other models on the market too, so is ideal for late night or early morning use. It is programmable, which is great if you are having a dinner party as you can set the timer before hand. Pop in the coffee beans, programme the grind, (fine to coarse) decide how many cups you want and the machine does the rest. Supplied with a glass carafe, measuring spoon and detailed instructions.
Check Price Now
You can use beans or ground coffee in this appliance. If using beans, you can set the grind to your own preference and choose whether you want your coffee mild, medium or strong. Once made, set the timer for how long you want it keeping warm for, 20, 40 or 60 minutes. Once the time selected is reached, the machine switches off automatically. With a transparent water tank, descaling indicator and detachable bean container, this is a versatile machine.
Check Price Now
If you like your coffee piping hot, this machine will deliver just that. It has 1.25L capacity, enough for 10 cups. It is easy to control and is supplied with a non-drip jug. The machine uses paper filters.
Check Price Now
This 10 cup coffee maker from Tower is perfect for home use or for a small workplace environment. Why pay for expensive designer coffee when it can be made easily and in no time with this machine? Fitted with an ergonomic non-drip jug, washable nylon filter and finished in stainless steel, it does its job very nicely.
Check Price Now
Conclusion
You have had the lowdown on some of the best filter coffee machines. I have left out the best capsule coffee machine for the same reason I excluded pods. Now it is up to you. Browse my selection on the internet, find the best coffee machines for you and narrow down your choice. Good luck in your hunt for the best filter coffee machine.