The Best Freeview Box 2021 – UK Buyers Guide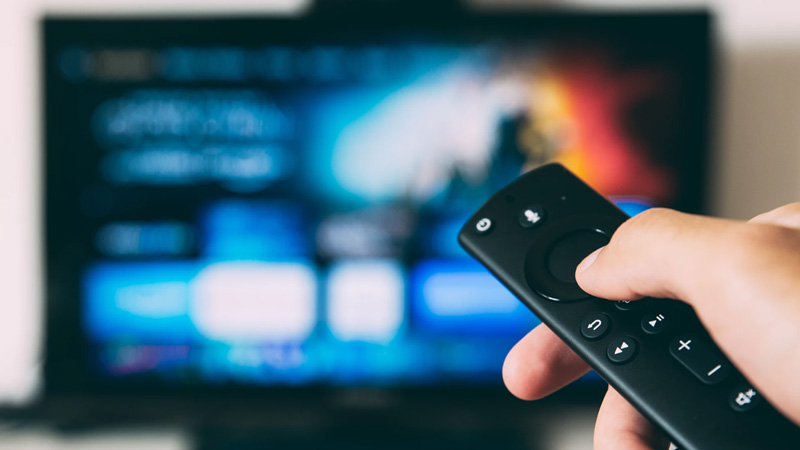 With the advent of modern entertainment streaming through the Internet, many have seemed to forget that traditional free television exists in the form of Freeview. It still has tons of digital channels to choose from, and consequently, a whole lot of shows to watch.
If you think subscribing to digital streaming services such as Netflix is a waste of money as you aren't home for most of the day but still want to make use of your TV, Freeview is your best bet. But how does one tap into the service?
Easy – own a Freeview-compatible television. However, this will only net you free channel viewing in real-time, unlike most modern television streaming services where you can control show playback and even record them as you like. One can solve this by getting a Freeview box, which offers the said features and more.
We've rounded up some of the best Freeview boxes in the market so you won't have to fumble around on what to choose. Stick around to know what Freeview box works best for you!
Best Freeview Boxes of 2021 – Reviews & Recommendations
Futureproofing for entertainment standards like 4K viewing isn't so much of a deciding factor these days as 4K content has been around for streaming Internet programmes on platforms like YouTube. As such, it isn't hard to see how 4K will be adapted by TV stations and broadcast services in the near future. If you want to prepare for this inevitable change in TV broadcasting standards, be an early adopter with the Manhattan T3 Freeview Play box. This particular Freeview box supports 4K content out of the box, allowing you to enjoy YouTube and BBC iPlayer, which are currently some of the platforms it can pull content off. It even comes with a high-quality 1.2 m HDMI cable for smooth 4K, 60 fps streaming.
Apart from that, you get the usual SD and HD channels offered by Freeview, keeping you supplied on your favourite programmes to no end. However, do note that the Manhattan T3 Freeview Play doesn't support Netflix or Amazon Prime Video, meaning you'll have to make do with the platforms mentioned above. In all fairness, this Freeview box wasn't intended to replace streaming devices, but rather add more options on top of your Freeview benefits.
The Manhattan T3 Freeview Play is equipped with a quadcore processor to facilitate lightning-fast response and performance, along with support for HDR content. Moreover, the design is a step-up from most TV boxes as it is slimmer and more streamlined. You also get to enjoy an easy-to-use remote controller with big buttons and well-placed functions. Moreover, this Freeview box comes with a universal search tool along with a watch list to curate and index your favourite shows.
For those who feel the need to stock up on programmes instead of relying on online catch-up features, the Manhattan T2-R is a great Freeview solution to start on. This set-top box connects to your outdoor aerial with ease, immediately granting you access to over 70 TV channels, 15 HD ones, and 25+ radio stations waiting for you to discover them. This is one of the more affordable units one can get that still has the option for robust recording.
This Manhattan T2-R Freeview box is equipped with a 500 GB hard drive that allows you to record over 300 hours of SD footage that you can curate and organize into categories and series so you can go back on them conveniently. Moreover, it offers pause and rewind functionalities for live TV, allowing you to go for quick breaks without missing a scene as the box constantly records the channel you are currently watching. If that isn't amazing enough, it can even record two shows at once, the intuitive software adding suggestions and presenting alternative broadcasts for a more seamless recording experience.
The Manhattan T2-R is a compact Freeview solution for those who need plug and play functionality. It has a smart 8-day TV guide as well, providing added assistance on what to watch from over 85 channels the service supports. It also comes with Internet channel support for platforms like Box Nation and Planet Knowledge for added content enjoyment. As per usual, the Freeview box comes with a trusty remote controller with a clean and easy to use layout, along with a comfortably contoured body for a convenient grip. It also comes with an HDMI cable to save you the hassle of buying a separate one.
While Manhattan is clearly a trusted name in the Freeview box market, the Humax FVP-5000T matches it with sizable performance and features of its own. Competing for the top place in the Freeview market, the Humax FVP-5000T box offers impressive picture quality, wide platform support, and robust recording functionalities, to name a few of its selling points. It has an easy to navigate home screen interface where one can find their favourite programmes in a jiffy. This Freeview box offers around 100 accessible channels, 15 of which are HD. Also, it supports BBC iPlayer, ITV Hub, UKTV Play, and more so you won't miss out on great content. As per usual, an aerial connection is required to access this treasure trove of free TV content.
The Humax FVP-5000T Freeview box also gives the user the ability to rewind, record, and even pause live TV at a whim, making it perfect for those who are slugged with chores and can't make it to a programme's specific timeslot. Speaking of recording, this Freeview box comes in either 500 GB, 1 TB, or 2 TB options to store your favourite shows on. As a benchmark, the 500 GB hard drive stores around 250 hours of recording, the 1 TB is capable of up to 500 hours, while the 1 TB goes a little bit over 1000 hours. One might think how one can fill up over a thousand hours of footage in its storage device, but the Humax FVP-5000T actually has a pretty good reason for its "overkill" of a drive capacity.
This because of the Freeview box's capability to record over four programmes at once – while you stream a fifth one in realtime! This makes the box quite handy for households with a varied content preference, like kids wanting to watch their favourite cartoons that contend with your favourite programme's timeslot. With this feature, there'll be no more need for remote control dominance anymore. The Humax FVP-5000T also comes with WiFi connectivity which is important for catch-up and on-demand services.
Another viable yet underrated option for your Freeview needs is the BT Ultra HD YouView Box. This Freeview box is one of the most silent units out there, making it a great addition to your entertainment hub or even bedroom TV setup. Just like any other Freeview box, the BT Ultra HD YouView Box offers over 80+ channels, a handful of which are HD along with some radio channels as well. It is important to note that only 26 of these channels are actually free to record, the others being BT subscription stations. This particular unit has a 500 GB hard drive for recording your favourite programmes with its 250-300 hour limit. It also has the ability for pausing and rewinding shows in case you are in a bit of a sitch while the new episode of your anticipated series or show is currently broadcasting.
As mentioned earlier, the BT Ultra HD YouView Box best works if you have an existing BT subscription or planning to get one in the future. With a BT subscription, you are given access to the BT Sports Ultra HD channel which is one of the first in adopting Ultra HD technology in television services. Moreover, it also comes with mobile features like a smartphone app for Android and iOS where you can control recording functions remotely. It even comes with a 14-day TV guide (each for a week forward and back), along with on-demand content and catch-up players. The BT Ultra HD YouView Box also has seamless EPG navigation with quick-loading apps and features compared to other offerings, adding convenience when scrolling for programmes, recordings, and other functions.
The Panasonic DMR-HWT150EB is another viable contender in the Freeview box space with its impressive spread of features and functions. This Freeview box comes with the standard pause-record-rewind functions to help you with programme management, which is especially important for those who are busy homemakers that have responsibilities to prioritize. Moreover, it offers two simultaneous programme recording so you won't have to miss one while the other is being aired.
While the Panasonic DMR-HWT150EB only has a 500 GB hard disk, its Long Record feature can essentially double its storage capacity, boosting the figures to over 341 hours of HD footage vs 129 hours in normal mode. It also comes with catch-up and on-demand content support to facilitate easy backtracking. For added option when it comes to playback and connectivity, this Freeview box has a Miracast certification where you can mirror your smartphone's screen display onto the TV wirelessly. Finally, a 15-day programme guide (8-forward, 7-back) means an easier navigation process in the EPG no matter the date.
Read next: Best Indoor TV Aerials