8 Best Gaming Tablets 2021 | UK Buyer's Guide & Reviews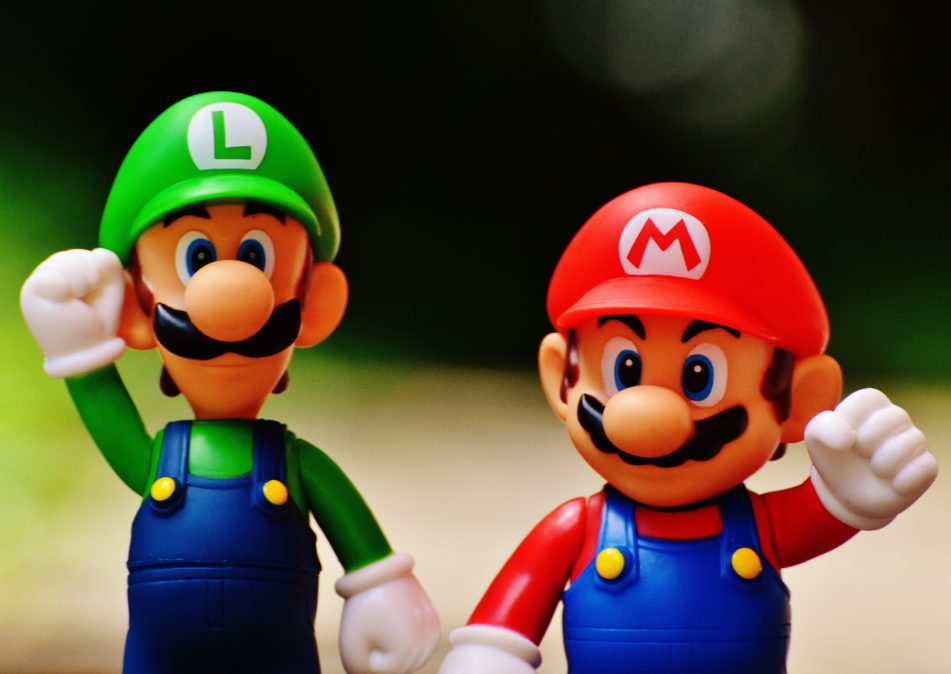 Tablets have been a staple of the tech landscape since entering the consumer market a mere decade ago. However, despite initial stratospheric sales figures and widespread popularity, the tablet market slowed to something of a stagger a few years ago. This slowdown in sales can be attributed to numerous factors.
For one, tablet manufacturers have largely avoided the breakneck-fast release cycles usually seen in the smartphone sphere. Another key point is that even the earliest models of modern era tablets have endured incredibly well and proved fit for purpose. Mini tablets were the first real effort to renovate the market offering, before so-called 'phablets' entered onto the scene and made them more or less redundant.
Then the advent of 2-in-1 machines saw a real reinvention, blurring the lines between tablet and laptop. More recently, it's been the emergence of gaming tablets that has reinvigorated the market, capitalising on a key area of use enjoyed by an incredibly broad demographic.
Gaming Tablet Basics
New releases and innovations might have been a slow and steady affair historically, but nowadays the tablet sector is sprinting along. Tablets geared toward gaming might still be a relatively new addition to the family, but you'll already find a dizzying diversity to what's on offer. At the more basic end of the spectrum, tablets designed for everyday gaming may include additional features like thumb sticks and directional pads for a more authentic video game vibe.
These types of tablets can be used to access an epic selection of gaming titles, however these games are usually relatively simple and straightforward and much the same as games you'd be able to play on your smartphone.
However, the perks of a larger display and touchscreen surface allow for a more immersive level of gameplay. The more discerning gamer might want the option of being able to play something more taxing, but there's plenty of models out there to accommodate this. Provided a tablet has a sufficiently powerful video card, it's possible to stream PC games to a tablet, allowing for first-rate gameplay on the go.
Key Technical Specs to Consider
You might have shrugged off upgrading your tablet to something new for years, not convinced that minor enhancements and modifications in a new model were worth the investment. However, just a quick glance at what's arrived onto the tablet scene this year will give you an idea of how far the sector has moved on after a long spell of same old same old.
Gaming on tablets and mobile has long since outgrown its foundations of touchscreen controls and basic staples of games using familiar models. If you're keen to expand your gaming repertoire beyond matching rows of shapes and firing cartoon characters at colourful enemies, you'll want to pay special attention to newer tablets with truly stunning graphic capabilities.
Factor in a reliable Quad-Core processor and all the required RAM, and you'll be able to play games usually destined for the desktop on your tablet. With online providers like Steam boasting huge game libraries of blockbuster titles, your next tablet can transport you into all manner of video game adventures.
It's very tempting to gaze upon a shiny new tablet and feel bowled over by incredible pixel stats, remarkably fast refresh rates and all those other essential titbits that let you know your gaming sessions are going to look truly fantastic on it. However, it's not just dynamic displays that will redefine the way you play games on your tablet.
New achievements in sound design and audio playback mean you can enjoy an incredibly immersive experience when playing on your tablet. You might not ever have thought you'd be enthralled by the surround sound capabilities of integrated tablet speakers a few years ago, but this is just the kind of emerging technology that's been tailored and tinkered with to take tablet gaming to the next level.
Operating System
Apple might have claimed market prominence years back with the introduction of the iPad and iPad Mini, but the trade in tablets is a much more open landscape now, with various manufacturers producing premier devices. With more devices and a wider range of manufacturers at work, you'll also find yourself having to make a choice when picking an operating system. You'll want to read through the specifics of each one to see which operating system is a closer match to what you're looking for, be it the everyday navigation of your tablet or the depth of gaming titles available for download.
Best Gaming Tablets in the UK Reviewed
Ready to take the plunge and treat yourself to a tablet just for gaming? Chances are you'll still want a little help navigating what's out there. We've shortlisted 8 different devices that demand a closer inspection. From budget-friendly tablets with plenty of user-friendly features, to top-flight technical spec and arguably the best gaming tablet UK consumers can get their hands on, there are plenty of ideas to whet your appetite and get you thinking.
Fusion5 might not ring any immediate bells in your memory banks, but this UK brand has been around since 2010, establishing itself as a go-to for tablet computer PCs, with a very affordable selection of Windows and Android devices The Fusion5 Ultra Slim v1 is an eye-catching Windows tablet, boasting 2GB RAM and 32GB of storage, along with Bluetooth 4.0. But it's the slim profile of this slate itself, it's impressive 10 inch screen and Intel Quad-Core Processor that will catch the eyes of gamers looking for a more portable piece of tech to play their favourite titles on.
Check Price Now
With the MediaPad T3, Huawei have created a device that scores top marks for portability. The 7 inch screen might not satisfy gamers who need their entire field of vision lit up with graphics, but the slim profile of the tablet body ensures it's all about the 1024 x 600 pixel display here. There's no need to worry about lags and downtime during your gameplay either, with a high-performance Quad-Core processor working away at the centre of it all to ensure your tablet runs like clockwork.
Check Price Now
Those chasing a more budget-friendly option should definitely give this Android 7.0 Nougat tablet from ANOC a second look. The generous touchscreen delivers full HD display, while its 5000 mAh battery makes this a great go-to for those who game on the go. Once fully charged, you could be looking at around 18 hours of battery life. An expandable memory means you've plenty of offline storage destinations for downloaded content, while the latest release from Nougat provides you with plenty of useful features like split-screening, instant app switching and more.
Check Price Now
The Samsung Galaxy TAB S3 makes an instant impression with its slender design and all-glass construction, but it's the technical specs that will drop your jaw. The dynamic touchscreen has HDR video playback capability and has been tailored for gaming, while there are several exciting functions developed purely for the tablet gamers out there. Game broadcasting and an enhanced power saving come as standard, while Vulkan API graphic specs take this device into the stratosphere.
Check Price Now
The Dragon Touch V10 is a good option for those after a solid all-rounder tablet that will take to multimedia tasks with ease. The 10.1 inch IPS display delivers incredibly sharp video with vibrant colours for superb visuals, whatever angle you're viewing it from. You can also count on 10 point multi-touch technology to register every tap and swipe, which is absolutely crucial for fast-paced games with no letup whatsoever.
Check Price Now
The KAZAM Vision 8 Inch Tablet is a great option for those who like playing games on the go, but this tablet has the features and finesse of good old-fashioned console gaming. High-octane action all you think about? A 60Hz refresh rate and very impressive pixel density mean you'll never miss a second of your favourite games, all the while enjoying exceptionally smooth playback and premier graphics performance. Controller attachments are included, while playing PC games through online gaming clients won't stress this near-perfect piece of tech out.
Check Price Now
The OYYU T11 is worth looking into if you're keen to combine smartphone staples with heavyweight functions you'd normally expect from a laptop or PC. A highly efficient Quad-Core processor means consistent performance isn't an issue here, while 1GB RAM helps things tick along nicely when multi-tasking. The HD IPS and capacitive touchscreen measures in at 10.1 inches, which is plenty of pixels for great-looking gameplay.
Check Price Now
The Lenova Yoga Tab 3 10 is just the ticket for those after maximum portability without any compromise on performance. This tablet definitely delivers in that respect, with its full HD resolution screen ideal for everyday multimedia and the perfect match for most gaming playback. There's also immersive audio on hand to really draw you in, with two integrated speakers and Dolby Atmos delivering you dynamic sounds and music every time you play.
Check Price Now
Conclusion
As tablets enter into a new era and diversify, the gaming market has been treated very well indeed by all the best manufacturers in the sector. With PC game streaming options, epic game libraries provided by all the chief operators, not to mention a constant delivery of new titles to app stores, picking a premium tablet over a conventional console starts to make much more sense. Even the most basic of the models outlined above will overhaul the way you enjoy your favoured games thanks to quality display specs and processors that perform.
However, if you're looking to get the most out of your new tablet purchase in terms of gaming, there's one clear standout: the Samsung Galaxy TAB S3. Slick aesthetics aside, this tablet takes its place next to the giants of mobile technology, ensuring you're braced for the next big upgrade to tablet games, whilst also giving you the knowledge you're top of the pile in technical achievement.
With this boost, you won't need to worry about requiring an upgrade soon. It's significantly higher in the price department than many others on the market, but there's no denying the Galaxy TAB S3 does deliver above and beyond what you'd expect, even after parting with that daunting asking price. If your budget simply won't stretch to anything close to the RRP of the Galaxy TAB S3, something along the lines of the KAZAM Vision 8 might be a better way to go, serving up impressive enough spec with a very visible focus on gaming.