Best Gin Glasses 2021 | UK Buyer's Guide & Reviews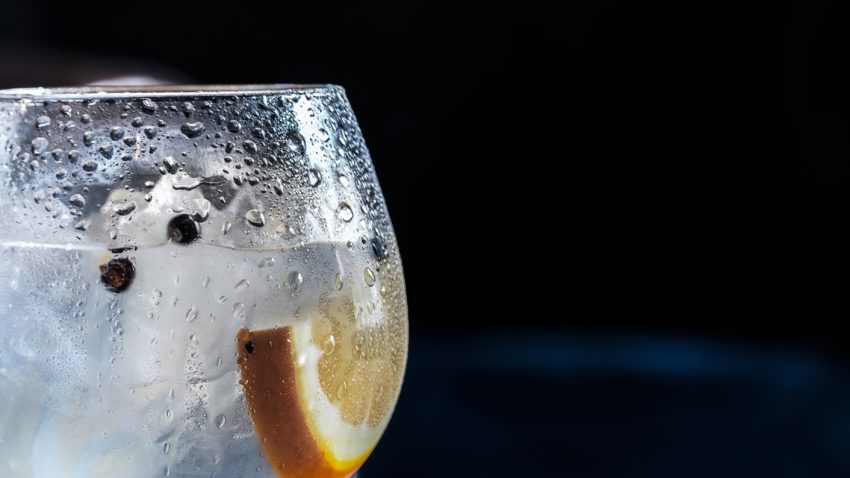 Gin in the UK has seen a resurgence in popularity in recent years with millennials and an altogether younger demographic.
But while the trend-conscious culture vulture might only have been reaching for a gin since it first became hip, this herbaceous alcoholic beverage can trace its roots and consumption back to the Middle Ages.
While it began life as a herbal medicine of sorts, gin later gained traction as a popular option at the bar, with the seventeenth century serving as the launching pad for this luxurious beverage to be enjoyed by all for its botanical beauty. It's tempting to start delving deep into the complexity of gin and all its varieties, but we'll avoid that pitfall for now and instead focus on another complex corner of the gin realm.
Already run ragged from trying to remember what's what when it comes to gin flavour profiles and hot producers to buy from? Struggling to nail down the right recipe for a gin-based cocktail, but can't quite find a consensus about what exactly goes into the mix? Those are secondary worries to some gin drinkers. Why? Well, if you're not drinking the stuff out of the right gin glass to begin with, you're off to a woeful start.
Just as with vodka, scotch and pretty much any alcoholic beverage that's proved halfway popular over the last few centuries, gin forms the base of an absolute heap of cocktails and mixed drinks. There are hundreds, if not thousands of beloved gin cocktails served at bars across the globe, with the brilliant beverage providing an increasingly popular base for some truly inspired concoctions.
As newfound interest in gin swells in younger generations, it's likely countless more recipes will find their way into the recipe book.
However, when it comes to iconic cocktails, there are perhaps a dozen or so names that stand out. There's the staple, Gin & Tonic, of course. There's also the Gin Fizz, the Gin Rickey, Pink Gin, the Ramos Gin Fizz. Moving away from gin-focused cocktail names, there's the Moon River, the Fallen Angel, the Singapore Sling, the Tom Collins and the White Lady. All have legions of fans internationally and all have their own specific requirements that need to be observed.
We're not just talking about bartenders needing to stick to a specific recipe here either. When it comes to a gin-based cocktail, a good slice of the spectacle is the glistening glassware the drink is poured into.
Pick the wrong receptacle and you chance committing a crime against gin culture. In some instances, you mightn't even bother to call the drink you've concocted the intended name. Whip up the preferred drink of James Bond, the Martini, and you'd better have the appropriate Martini glass to hand. No matter whether it's been shaken or stirred, pouring out this cool concoction into anything other than the distinctive glass style with its signature stem is unforgivable in the eyes of many.
What is the Right Gin Glass to Choose?
Martini Glasses
A Martini glass is a handy option for other cocktails, however. That long stem is a useful element of the glassware design, keeping the hand of the lucky cocktail owner from warming up the contents of the interior. This makes this glass a superb choice for any type of cocktail that's been chilled as part of its preparation and is ideally best left at that temperature whilst being enjoyed.
Craving something straight up? This glass is also a go-to for anything poured without a base of ice cubes at the bottom. Finally, the inviting, open brim of the glass is an incredibly appropriate design choice for anything gin-related.
It's the perfect choice of glass shape for anything boasting enticing aromas that might enrich the overall experience of drinking it. Gin and its botanical backbone can show itself off with pride in a glass like this.
Balloon Glasses
Nowadays, there's plenty of variation on this iconic gin glass style. However, the Basque region lays claim to being the home of the particularly desirable Copa de Balon style.
Again, the shape of the glass bowl provides ample space for those awesome aromas to whirl before hitting the nose of the drinker. With these glasses, however, the added dimensions within the bowl also allow for cocktails and mixed drinks served in them to be embellished with additional ingredients. There's plenty of room for an ice cube or three, for example. And garnishes? You'll be able to enjoy a garden variety when you partake in a drink served up in one of these brilliant balloon glasses.
Hiballs
These are a classic piece of glassware and incredibly versatile, but when it comes to hiballs, they're best reserved for drinks that have a lot of mixer ingredients and ice thrown into the mix.
The slim shape of these glasses makes a perfect partner with chilled drinks packed with chopped ice, helping keep the liquid adequately cold for maximum enjoyment. If you're sipping on a cocktail with a carbonated mixer within the recipe, the narrow design of these glasses also helps maintain that sparkling body and all those bubbles.
Tumblers
If you're opting for a Gin Sour, Negroni or Old Fashioned, a so-called rocks glass or tumbler is the way to go. They're a traditional glassware staple that make the ideal vessel for those shorter drinks that pack a real punch. They might be short in stature, but there's plenty of width at work with these glasses. This is a handy feature for bartenders or gin drinkers whipping up cocktails at home, with the accessible glass readily accepting all manner of ingredients as you layer a cocktail creation.
The Best Gin Glasses in 2021
Have we inspired you to up your game in the gin-drinking stakes? Whether you're a newly emerging follower of the spiced speciality or long-time lover of the botanical behemoth, make sure you've got something spectacular to serve your gin recipes in. It's not just about impressing fellow connoisseurs, either. Even if you're enjoying a humble gin and tonic in the comfort of your own home and privacy of your own company, you're not a true advocate of this enduring tipple unless you've poured and served in a piece of glassware to be proud of. Need some ideas on what's out there? Below you'll find a breakdown of five of the best options that definitely caught our eye!
Ravenhead has been designing and manufacturing glasses since 1842, so you're in good hands when it comes to understanding what makes a quality gin glass. These very affordable glasses are designed with an oversized, rounded bowl, but don't get the impression that these are in any way delicate or flimsy vessels. These Gin Balloon Glasses are sturdy and robust, with a satisfying sense of solidity when meeting the mouth.
Furthermore, the balloon style gives you plenty of room to get creative with your gin, with a sizeable capacity that leaves plenty of space for fruits, juniper berries – and of course, ice. The rounded shape, meanwhile, is perfectly designed to ensure the contents are well mixed, with the infused flavours and aromas trapped within the bowl.
Good value and classic in design, these glasses would make a great day-to-day option for those who like a regular tipple in a proper, hard-wearing glass that will nevertheless bring a sense of occasion with each use.
If you're keen on the classic balloon style of gin glass, but fancy a more contemporary twist when it comes to your glassware, these stunners are certainly worth a second look. These Durobor Alternato gin glasses take inspiration from the traditional Copa de Balon approach, with a recognisable balloon silhouette and a bowl that's plenty big enough for anything you want thrown into your gin drinks. What sets these aside from the usual is their bubble base detail, ensuring they'll stand proud alongside your other gin glassware pieces, however contemporary or classic your collection is.
These bubble base balloon glasses have been meticulously designed for gin pleasure, down to the finest detail. The balloon bowl is the ideal size for enjoying gin at its finest, with more than enough room for those incredible aromatics to form and find their way to your nostrils. The bubble design itself has hidden talents, with the warped glass of the base serving to cast subtle light accents when these glasses are filled with your preferred beverage. Perfect for a moody night cap that's rich in ambience and just the ticket for when you're hosting and keen to impress.
Each glass in this twin set boasts an internal capacity of 540ml, making them more than adequate for even the most enthusiastic of gin drinker. What's more, there's no need to worry about these glasses succumbing to chips, cracks and breakage before you've had chance to enjoy them for a long time. Non-tempered glass and a rim that's been reinforced ensure these are suitable for everyday use and built to last in all the right places.
Timeless glassware design gets a contemporary update with these Dartington Crystal Home Goblets. Showcasing that unmistakable goblet silhouette, these gorgeous glasses elevate any gin-drinking enterprise, whether you're enjoying a simple G&T in the garden, or convening with friends over a more exotic mixture. A more modern accent has been introduced in the form of a subtle bubble base, although the effect is an understated one. As such, these gin goblets needn't break the theme if your current collection leans more toward the traditional side of things.
These goblets are incredibly sturdy with a visibly solid shape. They're not just stable when placed atop surfaces, they're built to last and endure many a gin experience. As with a conventional balloon glass, there's a more generous approach to bowl size. You won't have trouble stimulating your senses with their hearty interior capacity and plenty of room for your cocktail or drink mix of choice to bring out its aromatics before the first sip hits your palate.
These glasses are incredibly impressive when it comes to their transparency. For gin drinkers who like to get a good eyeful of their beverage of choice before knocking it back, these goblets are a great place to pour. What's more, these goblets come packaged in sets of four, making them great value for money.
If you're after glassware that's simple in its design and stylish to boot, not to mention affordable and durable, these Dartington Crystal Copa Glasses warrant your attention. This particular brand produces gin glasses in all shapes and sizes so drinkers can best enhance their beverages, with these Copa glasses serving as a good indicator of the collection at large. There's the classic wider bowl of the Copa glass at work here, making them easy to access for those putting together layered cocktails. The bigger bowl of course serves to enhance aromatic potential and encourage more fantastic flavours as well.
Unlike some other Copa options, these gin glasses from Dartington Crystal boast a slightly taller stem than the norm. This makes them a little more desirable for those seeking a statement piece to present home-made cocktails in, while they also stand proud and shine beautifully on the shelf thanks to their increased height of approximately 20.5 centimetres.
This twin pack of Copa glasses are also a sensible choice for those after long-term value and versatility. Made from lead-free crystal, these gin glasses are easy to care for and maintain, with a dishwasher safe seal of approval and a sturdy build that should stave off premature cracks and breakages. A superb selection for those keen to boost their glassware collection with something that's a real all-rounder.
If you're a devotee of the G&T, you'll no doubt have very particular requirements when it comes to what they're poured into and sipped from. Even the most discerning of gin drinkers should find plenty to enjoy here, with these Rink Drink Spanish Gin & Tonic Cocktail Glasses scoring top marks all round. Each of these glasses stands an impressive 19.9 centimetres in height, while a generous bowl diameter of 9.4 centimetres means there's plenty of room for aromas and flavours to enhance before you start sipping. A generous bowl capacity of 645ml also makes these entirely suitable for those who don't do anything by half measures, with ample room for all manner of garnishes and mixers, not to mention a healthy addition of ice.
Out of all of the picks on our list, these Rink Drink gin glasses stand out with their value for money appeal. Not only are they robust enough to hold up against everyday use, they're dishwasher-friendly so keeping them sparkling clean needn't be a chore. And perhaps most appealing, there are six to a pack with these cocktail glasses, meaning you can really boost your stock of essential glassware. Order a box of these in and nobody needs to pull the short straw at your next gathering and end up with a second-rate serving of gin.
Great Glassware for Great Gin
If this guide has taught you you've been undermining your favourite tipple and drinking gin from the wrong glass your whole adult life, it's high time you up your glassware game.
Whether you're seeking the ideal match for your preferred cocktail or simply need to upgrade your current glassware collection, take forward all the insights we've laid out above and you'll have no struggle in succeeding.