Best Hedge Trimmer 2021 – UK Buyer's Guide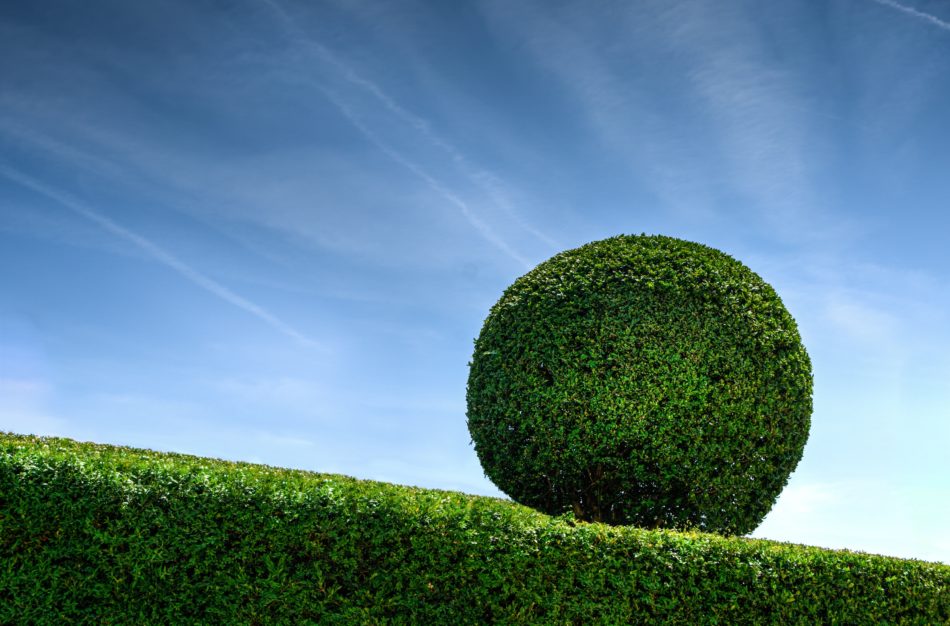 If you're reading this, you probably have a hedge on your property. Hedges and shrubs are great for privacy or adding a neat border around your garden, and the right kind of shrub can add a great look to your garden, depending on where you live.
Consider the suburban box hedge, the windswept hedges that line a garden on the coast, or the wild hedges entwined with heather on houses on the moors. Perhaps you have a hedge or shrub that's got way out of control, or you're looking to maintain your hedge's neat and tidy shape. A single unkempt hedge, bush or shrub in a garden can lead to your entire garden looking wild and untidy.
Manual shears can be tiring and painful on hands and may not give you the accuracy you need. The type of hedge trimmer you will want will depend hugely on the type of shrubs, bushes and hedges in your garden, for example, a box topiary and an Escallonia hedge will need different types of blades, not to mention the size and weight of trimmer you will be comfortable wielding.
This comprehensive guide is not just the to best hedge trimmer UK, but will also talk about the best cordless hedge trimmer for every type of job and hedge.
We have carefully curated and selected the best hedge trimmers to save you time and effort trawling through reviews.
There are some questions you should think about when you are about to buy a hedge trimmer, such as:
Where are your hedges located? Are they so far from the property that it would be worth buying a cordless or petrol model of the trimmer? For many brands, a corded and cordless version are usually available.
What type of hedges do you have? A smaller blade will keep your hedges neat, but some of these models may not even cut through a flowering shrub.
Would you need to lift the trimmer quite high? A long-blade hedge trimmer with a telescopic shaft may be precisely what you're looking for.
Thankfully, there is now a wide range of products to suit every need.
A lightweight machine, this hedge cutter will run for up to 45 minutes to an hour of continual use on a single charge. Best for softer hedges and bushes, this hedge cutter will make short work of privet, gorse, euonymus, and even bamboo.
Its 3 buttons are on the half-moon grip handle, so there is no need to reach over to press anything on the main machine. It is easy to use in both the left and right hand, and the lack of cable gives excellent freedom, with no fear of dangerous tangles or cutting through it.
The ergonomic design makes the machine well-balanced, making it feel as if it's an extension of your arm. Particularly perfect for elderly people, or those who find it difficult to wield traditional large trimmers. The extra-wide teeth make it ideal for cutting larger types of the hedge, like privet.
Check Price Now
The Flymo Easicut 460 is perfect for use on smaller branches, so conifers, brambles and hedges don't stand a chance. Despite its cord, this is by far the best long reach hedge trimmer, with a reach of 10 metres. It is very light and comfortable enough to use so that even if you are not a professional gardener, this trimmer will ensure you do a professional-looking job.
Cutting hedges by hand can take a long time, and make the hedge look messy, not to mention it can be painful on the hands. This trimmer will cut your lighter bushes and hedges quickly, neatly, and efficiently, and can be light enough to hold over your head to reach tall hedges.
The Flymo Easicut 460 comes equipped with a long blade and a small, light, but powerful motor, for a physically light, but powerful hedge trimmer.
Check Price Now
By far the best pole hedge trimmer on the market, this amazing 120°, 5-position telescopic hedge trimmer is perfect for cutting difficult to reach bushes, shrubs and small trees. Low shrubs and bushes are also no problem for the Terratek hedge trimmer, as the telescopic reach allows you to cut them without bending down and straining yourself. The blades will cut anything up to 14mm cleanly and evenly.
Delivering around 45 minutes of battery life on its lithium-ion battery, and a powerful 18v motor will allow you to slice through anything with ease. Weighing around 3kg (about the same as 5 ipads), this medium-weight hedge trimmer is easy and simple to operate, with a single operating button in the handle, and a safety switch, which prevents an accidental start. No power cord increases safety, eliminating tripping over, or cutting through it.
Check Price Now
This cordless edging and shrub shear set is a perfect accessory for small jobs in the garden, or tidying up small shrubs and hedges. With an array of multi-click attachments, including various sized shear blades, this tool is extremely lightweight and versatile.
Much smaller than a full-size hedge trimmer, this tool is ideal for shaping topiary, evergreen trees, and light shooted plants. It also doubles as a perfect way to trim the edges of your lawn. One charge of the lithium-ion battery will let you work, undisturbed for around 50 minutes, with an LED light system to let you know when your battery is running low.
The unit is incredibly light, so is perfect for those who have trouble operating a full-size hedge trimmer, and is not noisy and intrusive, so perfect for those with animals, and the precise cutting nature of the shears means that it is perfect for shaped hedges and topiary.
If you're looking for a tool for a very specific type of hedge (shaped topiary, small bushes, etc.) then this is the tool for you.
Check Price Now
A lightweight and simple to use cordless hedge trimmer, with an ergonomic and stylish design, with a 450w motor, and the blades oscillating at 1600/minute, this hedge trimmer will smoothly cut through even the most troublesome bushes and hedges. These blades have even been known to cut through chain fences.
Tough enough to last, and strong enough to dramatically cut down your gardening time, this is a fantastic tool for those short on time, or if you just can't be bothered with extensive gardening and just want to get it done.
Far lighter than a petrol trimmer, but just as powerful, this hedge trimmer requires much less effort from you, and the long reach blade will ensure you can reach the tallest branches unhindered. If you are replacing your hedge with a wooden fence, see our guide on the Best Fence Paint.
Check Price Now
Robust and small enough to easily wield, this VonHaus cordless hedge trimmer boasts 51cm precision blades, which can cut through branches up to 15mm thick, and a 1400 rpm cutting speed.
As well as this, it has a blade length of 510mm and a running time of 50mins on a charge speed of only an hour. The supplied neck strap will drastically decrease fatigue on your back and arms, and the two-step safety trigger will ensure you don't accidentally cause it to switch on.
The laser shield will help protect against any errant pieces hitting you. The soft-grip handle will stop any slipping, and the anti-vibration system ensures a smooth operation, without any jarring.
This hedge trimmer's battery is compatible with VonHaus 20V Max, so if you own any other products in the range, you can swap out a fully charged battery for a dead one, for example. This is a fantastic trimmer for anyone looking for compact power.
Check Price Now
With a unique rotating handle, this trimmer allows you to cut hedges at many different angles. With a blade length of 60cm and a cutting capacity of up to 27cm, this trimmer can cut through even tough branches and hedges like a hot knife through butter. The blade is diamond ground, for less vibration and a smoother cut.
It is also HedgeSweep compatible, which is included as standard. HedgeSweep will help collect all your trimmings, ready to sweep into your wheelbarrow or bin.
Due to its power, this is one of the heavier trimmers on the market, but it is well balanced, and the razor sharp blade will help offset the slightly heavier model. This is a trimmer for anyone looking for slightly more heavy-duty jobs, thicker branches or bushes.
Check Price Now
The Parker hedge trimmer is a professional piece of equipment that's perfect for heavier jobs. With a long reach 60cm blade, and able to cut through 15mm branches easily, this hedge trimmer will make quick work of even the most tenacious hedges and branches.
Although this is of the heavier models at around 8kg, with its sharp cutting blade, the Parker can take on even tall bushes, hedges, and shrubbery without breaking a sweat.
The petrol motor is comparatively quiet, which is perfect if you have sleeping neighbours. The best petrol hedge trimmer for longer or more heavy-duty jobs, this will perform effortlessly.
Check Price Now
Conclusion
This is just a selection of the best hedge trimmers on offer out there. We've not just carefully selected the best on the market, but really tried to find at least one for each different need. Hopefully, this will be a great tool for years to come when choosing a hedge trimmer.