Best High Chair 2021 – Reviews & UK Buyer's Guide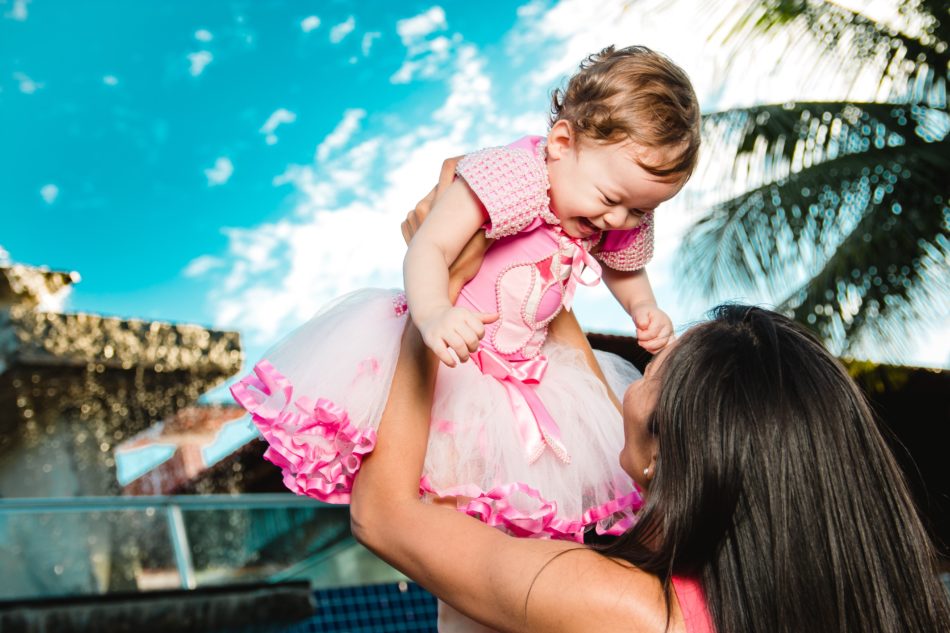 Given the spillages, mess, falling crockery and flying food, feeding time can be challenging enough. You would not want to purchase a high chair that makes things worse. Highchairs should be safe and firm to make feeding time easy and convenient.
The high chair market is flooded with thousands of products and finding the perfect high chair for your baby can be hard.
In this guide, we are going to look at some of the top-rated highchairs on the market and what to look out for when selecting one.
Buyer's Guide
Here are some things you should consider when shopping for the best high chair:
If you have a small kitchen you would need to look for a small high chair that is foldable and can be neatly stored away. Most traditional high chairs have wider legs that cover a large area. You do not want to tip over it frequently, so check the measurements before buying one.
In the past, high chairs used to become suitable after six months from having the baby especially when they can sit up on their own. However, a new generation of high chairs is coming up with recline capabilities and padded inserts to make them suitable for babies of any age. They come in handy if you have rampaging toddlers or pets and want to position your child off the ground.
Highchairs can now be converted from traditional high chairs to booster and child seats as your baby grows. These types of high chairs are a bit costly so it is better to consider if you want a long-lasting and multipurpose one or cheaper ones that you can keep changing over time.
Do not rely on a lap belt for safety; select a highchair with a five-point safety harness. Toddlers can wriggle out of high chairs. If your high chair only has a lap belt you can purchase an attachable five-point harness that conforms to BS 6684:1989 safety standards.
If you will be moving the high chair frequently you would be required to purchase a lighter one or one with wheels. You can also choose one that you will be able to pull up to the table so that your toddler can eat with the rest of the family.
Product Reviews of the Best UK High Chairs
The Ingenuity Trio Smart Clean Highchair has an impressive variety of features. It has easy-to-clean components and can convert from a traditional high chair to a booster seat and a toddler chair for kids that weigh less than 50 pounds.
No tools are needed for assembly and it can be put together easily and fast. The highchair weighs approximately 18 pounds when fully assembled and has a height of 42 inches from top to bottom. The seat is 15 inches wide, 22 inches wide at the floor level, and has a depth of 36 inches.
The seat has a five-point harness and can be detached to be used as a booster seat on a normal chair. Your child can safely use the highchair or the booster seat after reaching the age of six months. If you have both a toddler and a baby you can simultaneously use the booster seat and the high chair.
The highchair has metal legs and a plastic seat which contains two removable pieces of EVA foam that cushion the bottom and back of the seat. The nylon harness is detachable and machine washable.
What We Like
Versatile and feature-rich
Easy to assemble
Good value for money
Know Before Buying
The legs are fairly bulky and take up quite a lot of space
Check Price Now
This high chair can be adjusted through multiple heights, and is suitable for six-month-old babies. It is a compact practical high chair with a padded wipe-clean seat that is easy to clean. It comes with a footrest to add to the comfort.
The feeding tray is easily flappable to put your child into and out of the high chair. It comes with a compact design and folds easily for storage. However, you need to follow the instructions when unfolding it or you might end up accidentally breaking it. It comes with a five-point harness for keeping the baby safe.
What We Like
Lightweight and easy to put up and take down
Would make a good reserve option for occasional use
Know Before Buying
Not as sturdy as others
Can be difficult to clean
Check Price Now
The Red Kite Baby Feed Me Deli Peppermint Tray highchair is budget-friendly and available in a variety of lively patterns. It stands above its competitors due to the many flexible options it provides. It comes in a large fairly heavy box of about 8kg but easily fits in a car boot.
It comes with instructions in form of text and photographs on how to assemble it. It is easy and fast to put together; no tools are needed. The instruction also comes with warnings, safety precautions and a customer helpline number for sourcing spare parts and has a 12-month warranty.
Rather than the one patterned color, the Red Kite Feed Me Deli Yummy highchair is highly functional. Attention has been focused on functionality rather than design and looks. You can adjust the height of the seat within six positions. The tray is removable and the child can sit at the table with the rest of the family.
The seat reclines, making it easy to get the child in and out without having to detach the tray, enabling them to sit at a perfect angle. The highchair is generously padded and feels comfortable. It has a molded plastic frame that keeps the legs in place, preventing slipping.
The Red Kite Feed Me Deli Yummy highchair folds up easily and is freestanding with a footprint of 51cm by 28cm. You can fold it behind the door or in a corner when not in use, which generally frees up space.
What We Like
Lightweight and comfortable
A good budget option
Know Before Buying
Cushioning is non-removeable, which makes it harder to clean
Check Price Now
This high chair is an all-rounded plastic seat that is comfortable and easy to clean. It has a five-point harness guaranteeing your baby's safety. The bottom legs and tray are removable to convert it to a junior seat.
The Babe Style Classic High Chair can be easily assembled and disassembled for transport. It is very reliable and sturdy, giving it value for money. It doesn't take up too much space in your kitchen due to its simple and basic design. It offers the baby an upright and comfortable position, making it hard for them to slouch when being fed.
The only disadvantage is that the tray easily falls off when not in use. To prevent it from falling off you can either leave it on as a tray or remove it. However, you will find it difficult to get your baby off the highchair after feeding them.
What We Like
Very easy to assemble
All-plastic build makes it a cinch to clean
Very durable
Know Before Buying
White straps quickly become discoloured
Check Price Now
This high chair, stool and booster seat grows with your child. You just fix the seat onto the stool to use it as a high chair and detach it to use it as a booster seat, enabling your child to dine with the rest of the family. It is a portable and easy-to-handle high chair that neatly folds and unfolds for storage and use.
It comes with a steel frame and reclines for positioning the child at the right angle. It grows with your baby due to its detachable feature and can be adjusted to easily fit on the dining table. It also comes with two removable easy-to-wash trays making it convenient if one tray gets lost or breaks.
However, one downside is that it does not have much space for bigger babies compromising on comfort.
What We Like
A well-designed chair with several seat options to keep up with your growing child
Easy to asemble and clean
Know Before Buying
The tray can be difficult to get on and off
Check Price Now
This high chair is simple to assemble and features a detachable tray that is easy to wipe and a three-point safety harness to prevent your babes from sliding out. The Safety 1st Timba Wooden High Chair is suitable for babes of six months to nine/10 years. It transforms from a high chair to a junior seat by removing the harness and tray.
This high chair is not bulky and slides under the dining table like a regular chair and the tray is positioned at the right height to slide over the dining table. Its minimalist design makes it a perfect fit for the kitchen and easily cleans.
The only disadvantage is that there is no storage space for wipes and bibs. There is also no rim around the tray, making it easier for the child to slide the plate off the tray while trying to grasp it.
What We Like
A good price for a wooden option
Easy to clean
Has a removeable tray
Know Before Buying
No fitted bar between the legs
Not suitable for very small babies
Check Price Now
This is a versatile high chair that grows with your child through all the feeding stages. Cosatto is a colorful, quirky and practical brand that makes baby products from cot beds, high chairs, push seats to car seats.
The Noodle Super Highchair boasts functional features and comes with vibrant colors. It is very comfortable for your baby due to its multi-height and multi recline positions. The seat can be adjusted to six different heights and is ideal when you want the baby to dine with you at the dinner table. Everything you need comes with the chair – you do not have to buy any extra accessories.
The tray is easy to fit in and remove but the downside is that if you have a bigger baby you need to remove the tray when putting him and removing him from the seat. It also does not completely fold for storage.
What We Like
A premium option from a trusted brand
Easy to assemble
Feels sturdy
The cushioned seat is one of the most comfortable out there
Know Before Buying
Is quite bulky when folded
Lack of rubber feet means it can slide a bit on harder floors
Check Price Now
The Combination High Chair is long-lasting and versatile, and easily turns into a play table and a study chair for a baby. It is usable from the age of six months and comes with a detachable tray and a full safety harness. You can pull it up to the dining table for the toddler to join the rest of the family.
This high chair is made from natural mahogany wood and is very sturdy. It saves on space and money if you do not want to purchase additional tables for art and craft activities. It comes with an instructional manual on how to assemble and disassemble it. You should follow the instructions carefully or you will end up with a dysfunctional high chair.
What We Like
Good quality mahogany finish with a very sturdy feel
Quality alternative to a plastic chair
Know Before Buying
The wooden seat can be a bit slippy for baby
Check Price Now
Conclusion
There are many factors to consider when choosing your baby's highchair. With so many options to choose you should consider any special needs or restrictions that you might have.
Check certifications for safety from reputable organizations. Ensure that the product you choose has these certifications. So long as the high chair is being properly used and is safe, you can confidently deposit your little one into it for feeding.