Best Indoor TV Aerials in the UK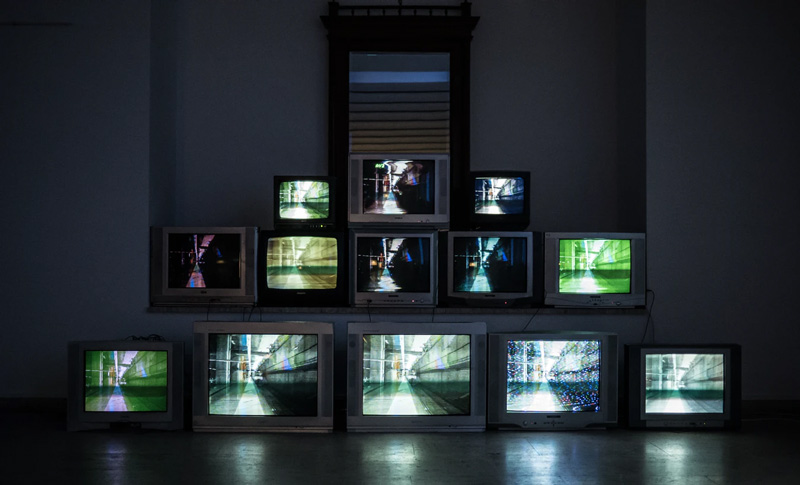 With the popularity of streaming services like Netflix, it's easy to forget that there's a wealth of free entertainment waiting for you in the form of Freeview channels. The good news is that you need nothing more than your TV set to watch them.
Well, most of the time, at least. Sometimes, your Freeview signal reception needs a bit of help, and this is where TV aerials come in. And if you live in an area where an outdoor antenna is impossible to install, indoor options are fantastic alternatives.
It can be tricky to buy one, though, so we have decided to give you a helping hand. Here are some of the things you need to know when buying an indoor TV aerial, plus our top recommendations on which ones to try.
The Best Indoor TV Aerials
Type: Monopole
Frequency Range: VHF 174 – 230 MHz, UHF 470 – 860 MHz
Cable Length: 6.5 ft
Gain: 3 dBi
Amplified: No
The August is a compact, portable monopole aerial that's rated for both indoor and outdoor use. It's great not only for use in your living room but also as your source of reception when you're out camping or in your motorhome.
The August has a magnetic base which you can easily attach anywhere. It was probably made to secure snugly onto the roof of your car, but it works inside the home as well. The l6.5 ft cable isn't too bad, but for something portable, a longer cable would have been useful.
Despite the tiny size, however, we were surprised by its performance. It was able to gather the same number of channels as our bigger TV aerial, and the reception quality was on par and even better at times. For a mobile aerial, it also wasn't too picky with positioning.
This aerial will perform even in places where you think it won't. Granted that some of the 120 Freeview channels available can have below par quality, it is still a welcome compromise when you're out in the middle of nowhere.
Overall, the August TV Aerial is a fantastic go-to option that you'll no doubt take with you wherever you go. It's small, it's portable, and it works pretty well.
Pros
Compact and portable
Has decent reception despite the size
Magnetic base for easy mounting
Cons
Rating: 4.6 / 5.0
Frequency Range: VHF and UHF
Polarity: omnidirectional
Cable Length: 1.5m
Gain: 3 dB
Interference Filter:
Amplified: No
The SLx Pillar Aerial is as stylish at it is functional, and is an excellent addition to a modern living room or bedroom.
You would never guess what the SLx is simply by looking at it. It has a grey mesh fabric exterior and is more reminiscent of a speaker than anything else. It's unassuming enough that you can place it anywhere in the room and it won't be an eyesore. The cable length is, unfortunately, shorter than we wanted it to be, but it should be decent enough for use in most homes.
This is an omnidirectional aerial, so you shouldn't worry about aligning it. The SLx has reasonably decent performance and delivers good signal quality and a range of channels, including Freeview HD. It's also future proofed to work with 4K channels in the future.
However, its performance drops considerably if you use it in an area with poor signal reception. The picture quality can be blocky, and you may need to make an extra effort to find the best position for this aerial.
So, practically speaking, the SLx is a TV aerial that's best used in urban areas that already have a decent to strong signal quality, and you just want to boost that. Otherwise, it's just another showpiece in your living room or bedroom.
Pros
Modern visual design
Omnidirectional aerial
4K ready
Cons
Can't pick up weak signals, limiting its effectiveness
Rating: 4.8 / 5.0
Type: Monopole
Frequency Range: 170 – 230 / 470 – 862 Mhz
Range: 96 km
Cable Length: 14.8 ft
Cable Type: RG174 Coaxial cable with 95% screen rate
If you want to upgrade to more powerful indoor aerial without a significant price increase, the Cozihom Indoor Aerial is just the ticket.
The Cozihom is pretty impressive for an indoor aerial, and can even outperform a rooftop aerial. It is quick and easy to tune in to over 120 channels, even when just placed haphazardly in a random area of the house. Place it near a window, and the picture quality will improve slightly.
The range of this aerial is impressive, to say the least. It's able to pick up transmitters 90+ km away. Even if yours is a little closer to home, the added range can boost picture quality and reduce interference.
As an indoor aerial, this isn't at all selective as to where you place it, which can't be said with most other brands in the market. It even gives you a generous 14.8 ft of cable length to work with, which Cozihom claim is interference proof with a screen rate of 95%.
Overall, we think that you will be pleasantly surprised with the quality of the Cozihom aerial, with its exceptional performance and reasonable price.
Pros
Affordable price
Exceptional range
Flexibility in placement with long cable length
Cons
Aerial lead is a bit stiff
Rating: 4.9 / 5.0
Type: Patch
Frequency Range: VHF (87.5 – 230 MHz), UHF (470 – 790 MHz)
Range: 40 km
Cable Length: 3 metres
This 1byone flat TV aerial gives you decent signal strength and range, at a price that's cheaper than even less powerful aerials in the market. It supports a wide variety of Freeview channels, including HD, UHF, and VHF channels.
This flat aerial is easy to set up and even more comfortable to place around the home. This is thanks to the extra-long 3-metre cable, which means you can mount it anywhere in your house. It's perfect if your TV is placed further away from your window. The flat design also makes it less intrusive.
The range of 40 km is decent, suitable for urban or suburban homes. It's not much of use when used if your home is somewhere a bit more remote. Performance-wise it is fantastic, and should give you access to 200 channels. The HD channels, in particular, are crystal clear, just as they are meant to be.
But probably the best feature of this aerial is the price. 1byone costs less than 10 pounds, which is a fantastic deal as far as indoor aerials go. Overall, the 1byone is cheap enough to try, and you'll probably find that it works like a charm.
Pros
Flexible placement thanks to the 3-metre length cable
Flat design
Amazing price point
Cons
Rating: 4.7 / 5.0
Type: Patch
Frequency Range: VHF (174 – 240 Mhz), UHF (470 – 860 MHz)
Range: 160 km (optimal distance of 60 – 90 km)
Cable Length: 5 metres
The TS-ant is an indoor aerial that's made for exceptional range and power.
This aerial can pick up signals from transmitters that are up to 160 km, which is pretty impressive. It's most reliable at distances of up to 90 km, though. But even at this minimal distance, it's still beyond what even most aerials in the market can offer.
All of this range translates to a lot of channels the TS-ant can pick up, potentially over 168 channels, including Freeview HD channels in all their high definition glory. Picture quality is crystal clear.
And the surprising bit is that all that performance comes in a slim aerial with a paper-thin antenna. It is compact and visually pleasing. It's also easy to mount thanks to the adhesive pads on its back panel.
In conclusion, if you're having particular problems with your picture quality and the nearest transmitter is dozens of kilometres away, the TS-ant Indoor Aerial is a powerful and elegant solution.
Pros
Slim and compact frame
Incredible range of up to 160 km
Easy to mount and install
Cons
Easily 2 – 3 times the price of the typical aerial
Rating: 4.8 / 5.0
Type: Patch
Frequency Range: VHF, UHF
Range: 65 km
Interference Filter: 4G filter installed
Cable Length: 10 ft.
Warranty: 5 years
RGTech Monarch 40 is one of the more advanced indoor TV aerials. It uses Ultra Wideband Technology (UWB) developed and patented by NASA's Jet Propulsion Laboratory for use in its high sensor radars.
What that means is that the Monarch 40 can pick up long-range signals without interference from other signals like mobile phone carriers or 4G. This is further boosted by the 4G filter installed in the Monarch 40.
What you get is an aerial that delivers high picture quality from transmitters at a distance. Given that the range of 65 km is just mid-tier, but the Monarch's performance remains consistently strong throughout this range.
The only price to pay for its performance is that the Monarch 40 can be picky with positioning. You may need to align it carefully, nearer to a window to get the best picture quality. Your mileage will vary, of course.
Nevertheless, RGTech Monarch 40 is a solid performer. If you live in an area that's riddled with interference and feedback, there's a pretty good chance this aerial will work exceptionally well for you.
Pros
Uses advanced technology that effectively blocks interference
Good bandwidth leads to the fantastic reception quality
Easy to mount and install
Cons
Can be picky with positioning
Rating: 4.6 / 5.0
Frequency Range: VHF (170 – 240 Mhz), UHF (470 – 860 MHz)
Range: 190 km
Gain: 25 dB
Cable Length: 17 ft.
Amplified: Yes
The GEEKERA is another excellent indoor aerial that's made for long-range. It has an exceptional range of 190 km with a high 25 dB gain, making it capable of picking up even weak, distant signals with ease. Most of this is achieved with amplification, which needs to be powered via a USB plug. If you use it in its non-amplified mode, it can only do around 55 km distance from a transmitter.
This indoor aerial is flexible in that it can either be mounted or used as a freestanding device. This is useful because the GEEKERA is pretty finicky with placement. Your experience will be better if you treat this as a directional aerial and align it towards the direction of the transmitter. Fortunately, the 17-ft coaxial cable is long enough to give you a degree of freedom when doing this.
Apart from placement, the GEEKERA aerial is simple enough to set up. Just plug it in your TV and scan. It has a smart IC chip installed, making it ready for 4K reception in the future.
All in all, the GEEKERA Indoor Aerial is an excellent long-range antenna that works reasonably well despite requiring finicky placement.
Pros
Long-range
Can be mounted or placed on top of a desk
Omnidirectional
Cons
A bit expensive
Needs precise alignment for it to work
Rating: 4.5 / 5.0
Do You Need An Indoor TV Aerial?
An indoor TV aerial is used for getting maximum coverage to get free channels on Freeview, the UK's free public television platform.
Now, you might be wondering if you ever need one when most new TVs already have a Freeview tuner built-in. The truth is that TV aerials are not required, or any other equipment for that matter. Freeview is a free service, after all.
However, depending on where you live, your Freeview reception can be patchy, or worse, completely nonexistent. This is despite the fact that Freeview coverage in the UK is stated to be around 98.5%
This is where an indoor TV aerial will prove useful. Compared to an outdoor aerial, they can be conveniently placed indoors, without the need for complicated installation. There are also many situations where an outdoor aerial is either impossible or impractical, such as if you're living in a flat.
Indoor aerials can drastically improve the picture quality and clarity of Freeview channels. At best, it can help pick up channels that your TV can't on its own.
The only drawback of indoor aerials is that they're not as powerful as their outdoor counterparts. If you live in a particularly remote part of the country, you might still find it challenging to get decent Freeview reception even with an indoor aerial installed.
So, bottom line, an indoor aerial is a very situational purchase. If you have decent to somewhat patchy Freeview reception, then an indoor aerial definitely helps. If not, get an outdoor aerial.
Of course, if you don't like Freeview channels and you mostly use streaming services like Netflix, then any aerial is a useless purchase.
What to Look for in an Indoor TV Aerial
Before you start shopping around for a TV aerial, you need to do a little research work. That's because which aerial you'll get is specific to your location and situation.
Here are some things you need to consider:
Polarity
Polarity simply means how your indoor TV aerial needs to be angled to align itself with the direction of the transmitter. Most can be polarized either horizontally or vertically. Still, some are omnidirectional, so they don't need to be rotated or adjusted to pick up a clear signal.
To figure out how to polarize your aerial, simply look at the outdoor TV aerials of your neighbours. See how most are aligned, then just simply replicate that with your indoor aerial.
You can also look into some smartphone apps that can help you detect the best orientation and direction for your aerial.
Type
Indoor TV aerials can be broadly classified into four main types.
Monopole aerials, also called rod aerials, resemble the old school antennas of your car radio. Because of their shape, most are omnidirectional. However, if you find the reception strength lacking, it might be beneficial to position them horizontally or vertically as well.
Loop aerials are made up of a circular loop design that's somewhat omnidirectional. They usually sit on top of the TV. They offer good sensitivity but suffer somewhat in the number of channels they can detect. They're also not as effective in picking up weaker signals.
Patch aerials are one of the most unassuming aerials you can get. These flat panels take up very little depth space and look like picture frames or flatscreen TVs. They are omnidirectional, which is quite convenient.
Patch aerials are the best option if aesthetics are an important factor. While omnidirectional, they still benefit from being positioned in the most optimal area of your house.
Log periodics resemble the typical outdoor aerial you're most familiar with. They are usually composed of aerial elements embedded into a fan-shaped panel.
Log periodics are the best option for picking up weaker signals. They also give you the ability to fine-tune the directionality to get the best signal possible. But that also means that you need to put in the effort to position them most optimally.
Frequency
Aerials work by detecting the radio waves sent by Freeview broadcast towers around the UK. These are divided into frequencies, where specific radio waves travel in. Changing channels is merely switching over to the frequency of that desired channel.
In the UK, frequencies are divided into groups from A to E. These groups are then roughly classified again as Very High Frequency (VHF) or Ultra High Frequency (UHF), which is where digital channels are transmitted.
Before buying an indoor TV aerial, you need to determine the frequency and group of the transmitter nearest you. That's because there's no uniform frequency designation among transmitters. The same channel might appear on different frequencies depending on the transmitter.
An excellent resource is to visit the Freeview help page. You can quickly type in your location, and it will give you a list of possible transmitters near your area. You can also see which channels are available in your area. Use this information when you're picking an indoor TV aerial to buy.
Range
Range simply describes the distance at which the aerial can pick up the signal. If you've done your homework and checked out the Freeview help page above, then this should be easy to determine. The distance to the transmitter will also be listed in km, making picking the right range a breeze.
Where possible, buy an indoor aerial with a range that's beyond what you need. That's because signal strength can be affected by obstacles in between, such as buildings or hills. Make sure you have enough range to help compensate for this.
Gain
Gain describes how sensitive your TV aerial is at picking up signals. If your device has a high gain, then it can receive signals from transmitters much further away.
While a high gain is beneficial, it does have a side effect – directionality. If an aerial has high directionality, it needs to be perfectly aligned towards the transmitter. Any small nudge will knock it off alignment, leading to a blurry reception. This narrow focus, however, does make the aerial somewhat immune to interference.
Gain is measured in decibels (dB) and is on a logarithmic scale. That means the gap between gain values will increase at higher dB levels. For instance, the difference between 0 dB and 10 dB is 10X, but for 10 dB to 20 dB, it's 100X and not 10X. That means a gain of 20 dB is much, much sensitive than a 10 dB gain. Keep this point in mind when buying aerials.
Interference Proof
Other wireless signals have the potential of interfering with your Freeview channel, however small the chance. The common sources include WiFi and mobile phone networks like LTE or 4G.
An excellent indoor aerial will have a 4G or LTE filter installed. This blocks out all other signals aside from the Freeview radio wave. It can help with better reception and picture quality, especially if you're in the middle of the city.
Amplified vs Non-Amplified Aerials
Amplified aerials contain a signal booster that's meant to improve the aerial's ability to pick up weaker signals further away. This looks good on paper but doesn't always hold true in practice.
Picking up weak signals with a booster isn't always a guarantee. Worse, it can pick up a host of bad signals that will actually do more harm to your reception strength. This is especially the case for cheaper, poorer-quality indoor TV aerials.
Of course, this is highly situational, and an amplified aerial might indeed do the trick for you. We recommended testing it out first. Luckily, the price increase for an amplified aerial isn't too substantial, and it's still more expensive overall to get an outdoor aerial.
Cable Length
Cable length is crucial if you need to move your aerial around for the best reception. A shorter length can limit your movement drastically. The good news is that you can buy an extension cable. But save yourself the trouble and factor in the length you require when buying an aerial.
4K Support
You'll find some manufacturers list that their indoor aerials support 4K in addition to the standard UHF. While tempting, you should note that 4K channels are still not widely supported in Freeview.
The good news is that the vast majority of indoor TV aerials support 4K, so there's some good future-proofing there.
Where to Place your Indoor TV Aerial
Proper placement of your indoor TV aerial is key to getting the best Freeview reception possible.
As a rule of thumb, you should place it close to a window that's nearest to the direction of your Freeview transmitter. This is often the case with log periodics and monopoles as it is easy to adjust their orientation.
For patch aerials, you'll have little to do except to try moving it around. The good thing is that since it's wall-mounted, there's an excellent chance that you can place it on the wall that's closest to the nearest transmitter.
A tip for finding the best reception is to stick with one channel after scanning your TV. If the reception is not the best, simply move around until you find the best position. You may need to re-scan the Freeview channels after this.