10 Best Ironing Boards of 2021 – UK Buyer's Guide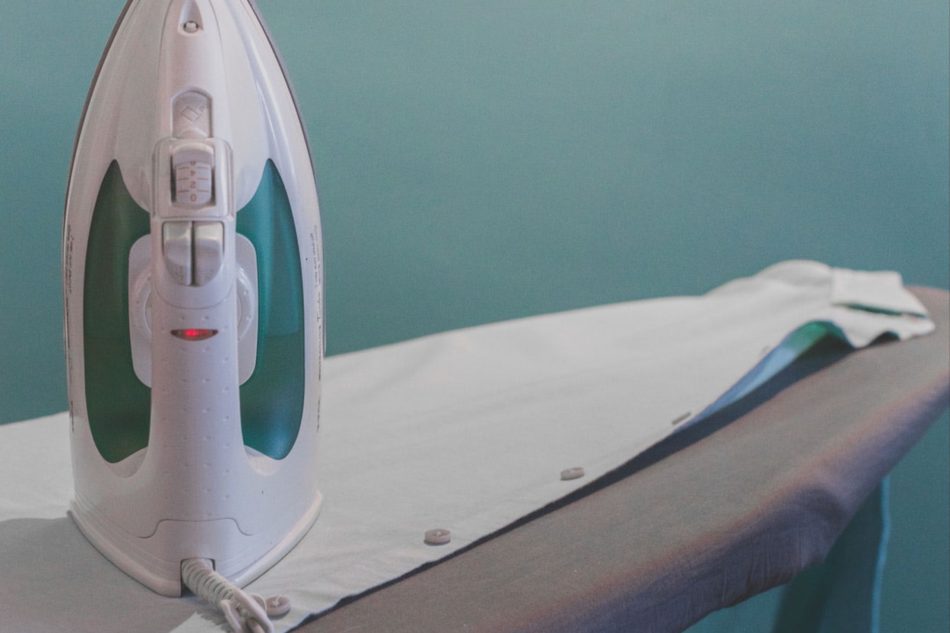 Ironing is a chore that most people loathe, but which still needs to be done.
With so many ironing board options in the market today, purchasing one that will suit your needs could get a little overwhelming.
Apart from guiding you on how to go about selecting the right ironing board, we will also review some of the best ironing boards.
To learn more about irons, check out our guide on the best irons.
How to Choose the Right Ironing Board
The various factors that you need to look into when selecting an ironing board include:-
The size
Choose an ironing board whose size and shape will meet your needs depending on the type of clothing you need to iron. While a small and portable board may be enough for kids' clothes and shirts or trousers that need a little touch-up, you will find it hard to iron maxi dresses on them.
A full-size board that is 5 feet long and 1.5 feet or more wide will be ideal if you have sufficient room. The wide surface allows you to spend more time ironing rather than re-positioning the apparel.
Portability
There are three main types of ironing board:
Table-top ironing boards – these are the simplest kind, and they do not have supports. They are placed on any flat surface when you are ironing. They are easy to store and carry around.
Built-in ironing boards – these are fixed to the wall of your drawer or utility room, thus they aren't portable.
Portable ironing boards – they are easy to carry around and have supports that can be folded in for easy storage.
The type of board you purchase will largely be influenced by the available ironing room. Consider acquiring a table-top or portable ironing board if you have a smaller space. There are plenty of options to choose from if you have large spaces.
Adjustable supports
These are recommended so that you can adjust the height to what is comfortable. Adjustable supports also enable any member of the family to iron irrespective of their height. Besides, you can do your ironing either seated or standing as the board's height is flexible. Adjust its height to your waist or a little lower to prevent backaches when you iron while standing.
Steam outlet
This is imperative if you will be using a steam iron. Consider taking an ironing board made of mesh or one that has vent holes on its base so that the steam passes through the clothes rather than condensing below them.
The ironing board cover
The cover should be smooth, scorch resistant, and have good padding. The padding is meant to protect your clothes from the steam that collects below the board. The cover should also not slip easily, otherwise you will end up spending more time trying to keep it in place instead of ironing. Choose a cover with a reflective surface so that you get the job done more quickly.
The other features that you need to look into include the iron rest, which needs to be quite strong for maximum safety and to prevent injuries related to hot irons. A flex holder prevents the iron's cord from becoming caught. Other ironing boards have a sleeve attachment that is clipped onto the board when you are ironing sleeves. Some also have a hanging rack where you can temporarily hang your ironed clothes before hanging them in your wardrobe.
Reviews for Best Ironing Boards in the UK
This Size C ironing board and whose dimensions are 124 x 45 cm is one of the most comfortable ironing boards.
You can use either steam or a regular iron, as this board boasts an in-built steam holding unit.
It is made of extremely strong materials that can hold up to 7kgs weight. It can be adjusted for use by both right and left-handed people.
It has a 100% cotton cover complete with a cord binder that keeps its surface taut for a smooth ironing experience. Its height is adjustable, and the legs are capped with a non-slip material that not only prevents it from moving around but also reduces the chances of damaging your floor.
It has an inbuilt safety lock system that keeps the board folded during storage and prevents it from suddenly collapsing whilst in use.
Check Price Now
One of the factors that make this one of the most popular ironing boards is its adaptability for any size use. This makes it ideal for ironing even really large items such as bed linen.
It also features a foldable rack on which you can stack your ironed clothes.
In spite of its sturdiness, the ironing board is lightweight. Its height can be adjusted between 61 and 102 cm to cater to the different heights of your family. The adjustable height also makes it possible for you to comfortably iron while seated.
The ironing board also features a heat-resistant parking zone where you can temporarily place your hot iron as you work.
Check Price Now
Minky's Ergo Rest range of ironing boards has been specially designed for use by both right and left-handed people without causing unnecessary strain on the shoulders.
This ironing board stands out due to its large ironing surface, which is 122 x 38cm, along with its sturdiness.
It features a flex guide on which you can clip the ironing board's cord to prevent it from tangling or snagging.
It has a 100% cotton cover that has a reflective metallic coating for a faster and smoother ironing experience. The height can be adjusted up to 92cm.
Check Price Now
This Addis branded ironing board boasts an extra-large ironing surface with dimensions of 135 x 46cm. This could perhaps explain its heaviness.
The deluxe model can be adjusted to 10 different heights with the maximum being 94cm. It has a heat resistant iron rest and cover.
Check Price Now
The dimensions of this ironing board are 135 x 45cm, and it features a 100% cotton cover complete with a resilient foam or viscose underlay.
It also features a shoulder shape design perfect for ironing blouses and shirts and a pointed end for ironing trousers.
It has a heat resistant parking zone for your hot iron, and its height can be adjusted up to 102cm. Its safety lock feature makes it easy to handle and store, and also ensures that it does not accidentally close causing injuries to you or your children.
Unlike Brabantia's Titan Oval Ironing board, this one does not have a linen rack.
Check Price Now
This four-legged classic ironing board is both robust and sturdy when in use.
Among its key features is the steam-safe angled rest which prevents your iron from steaming when you are not ironing.
Its ironing surface is 122 long by 38cm wide and is made from a steam flow mesh system that ensures faster ironing time. Its foam backed covers create a smooth surface for a perfect ironing experience. It also has an adjustable height mechanism that can go as high as 96cms. Its lightweight nature makes it easy to carry around and put up, so you can iron from anywhere in the house.
Its reasonable price makes it very affordable.
Check Price Now
This is certainly an ironing board with plenty of ironing surface, being 137 x 38cm in size.
One of the features that make it likeable is the fact that the board can fold completely flat which makes it easy to store.
It is backed with a diamond-shaped mesh covered by a 100% cotton and flowered cover. Its height can be adjusted up to 90cm, and its supports are made of non-slip plastic that keep it in place when you are working.
The ironing board also has an adjustable iron rest that allows you to place your iron at whichever angle you prefer. Its four-legged support design provides extra sturdiness while you iron.
Check Price Now
Minky Hot Spot Pro is designed to be particularly sturdy due to the loop design of its supports. Further, the loops make it easy to hang the ironing board during storage.
It is compact when folded as it is only 141cm, adding to its storage ease. Its cover, featuring reflective dots along with the thick felt underlay makes it easy to iron out any creases fast.
This ironing board also comes with a multi-positional silicone rest for your iron which is extremely convenient.
Its height can be adjusted depending on your height and is highest at 92cm. The ironing surface is 122cm long and 38cm wide.
Check Price Now
Brabantia's perfect flow ironing boards are made up of three layers whose purpose is to improve the flow of steam for a faster and efficient ironing experience.
The first layer, which is porous, spreads the steam over the surface for smoother and faster ironing and prevents condensation.
The second layer absorbs any condensation not absorbed by the first layer.
The third layer which is breathable allows the condensed water to evaporate. This makes it the best ironing board for a steam generator iron.
The solid steam iron rest is suitable for both right and left-handed people. Its height can be adjusted from 69 to 96cm.
A child safety lock prevents the ironing board from accidentally collapsing while you are working. It boasts a large ironing surface with dimensions of 124 x 45cm. It has a locking clip that ensures that it stays folded until the next time you want to use it.
Check Price Now
The Leifheit Air Board ironing board has a generous surface whose dimensions are 140 x 38cm, which makes it one of the best ironing boards UK.
It is made of lightweight material which makes it easy to carry around the house and set up.
Its cover is made with Thermo-Reflect technology which eliminates the need to iron both sides of the same clothing item, saving time and energy.
It also features a shoulder fit shape ideal for ironing blouses and shirts. The iron rest is movable, making this ironing board ideal for use by both left and right-handed people.
It also has a locking system to prevent it from unfolding accidentally. Its height can be adjusted up to 98cm and the curved design of the supports not only provides a stable base, but also sufficient legroom for the times you will be ironing while sitting.
Check Price Now
These are only some of the best ironing boards providing years of outstanding service in the market today. Before purchasing one, evaluate your needs and choose one that meets them in order to avoid having to replace it soon.