8 Best Lady Shavers 2021 | UK Buyer's Guide & Reviews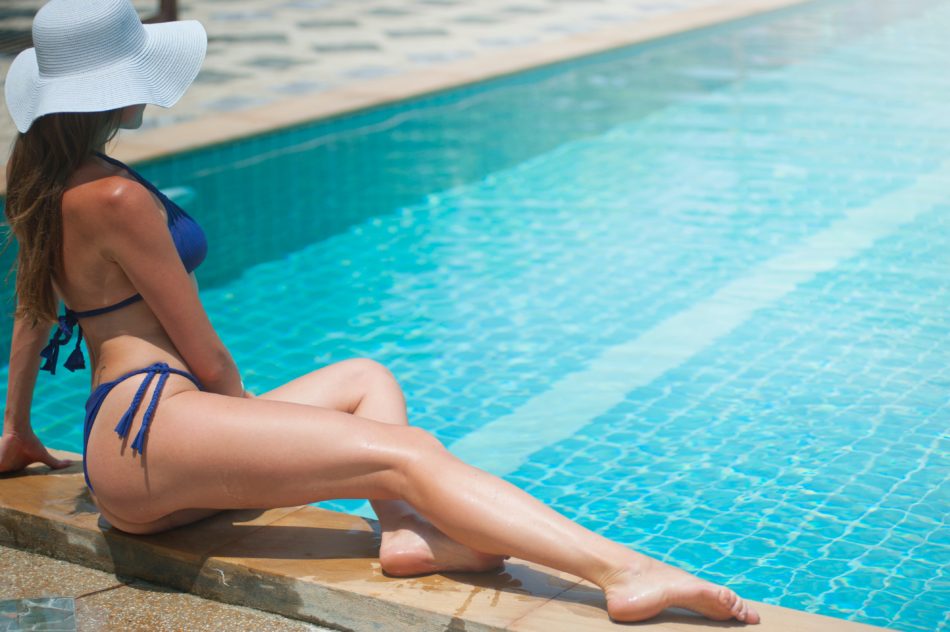 When you're looking for the best lady shavers, it is probably because you want a close shave that doesn't irritate your skin, but one that gives you the smooth look and feel you want. Let's face it, this is a different world to one of growing long beards and oiling them up.
There are so many shavers and epilators on the market it is difficult to figure out which one is best for your needs.
Sometimes, seeing what other women love and prefer can help you take some of the guesswork out of choosing the best shaver for any of your hair removal needs.
There are a variety of things to take into account when you're choosing a shaver and what works for you might be different to what works for someone else.
For that reason, it pays to put some time and effort into researching your options, testing a few of them out and then making the choice that best suits with what you want to get from your shaver. It may take some trial and error, but once you find that perfect shaver, you'll be so glad you put in the work.
Lady Shavers Buying Guide For The UK
It might sound strange, but the handle on your shaver is one of the primary things to consider. The best shavers are those that have grippy handles, which helps lower the risk of it slipping and cutting you while in use. Look for a thick, textured handle for the best grip, even when wet.
When you choose a lady shaver, it's best to find one that you can use either wet or dry, which requires finding an option that is waterproof. This opens up your options when shaving, enabling you to get the job done in the shower, but also offering the choice to do a quick shave or touch up while your skin is dry.
If you have sensitive skin, the shaver you choose takes even more careful consideration. An electric or battery-operated shaver is a great choice because it cuts down on the risk of nicks and cuts and is less likely to cause irritation to the skin when in use. The best shaver will be one that works where you need it to, but that also offers the safety you need.
Another great thing about electric shavers is that you won't need to use shaving cream, which can save you money in the long run. At the same time, you won't have to throw your shaver away in favour of a new one as often as if you're using disposable razors.
Your budget also plays a role in the shaver you ultimately choose. There are a huge number of lady shavers on the market and you're bound to find one that fits your budget. Just make sure you're looking for one that has the features you want and need and that it is easy to use and swap out the blades as needed. Other than that, you really can spend as little or as much as you want on a shaver.
Best Lady Shaver Product Reviews
You're going to get a lot of use out of this shaver with its multiple blades that allow you to remove hair from the underarms, legs, bikini line, eyebrows and nose. This painless model makes it fast and easy to get a smooth, close shave anytime, anywhere.
Each of the blades works to contour to the area being shaved, cutting down on the risk of cuts and nicks. The added safety head also gives you peace of mind that you won't end up hurt when you shave.
The small, ergonomic design of this shaver makes it easy to hold, either wet or dry and the waterproof feature enables you to use it in the shower or out. If you're looking for a safe, gentle shaver, this is the one for you.
What we liked
5 different blades
Safety features reduce the risk of cuts and nicks
Waterproof
Gentle and quiet
What we didn't like
Not as many shaving angles as other models
May not handle thick, coarse hair
Check Price Now
This shaver is perfect for legs, underarms, and the bikini area with its gentle shaving action and rounded heads that adapt to your body's contours. It's also a quiet choice.
The shaver comes with a cap that makes it safe for use on delicate areas and the small size makes it a great choice for holidays and trips.
Use this shaver for quick and easy touch ups or for complete hair removal on many areas of your body. The ergonomic construction makes it easy to hold and simple to use.
What we liked
Close and comfortable shave
Rounded heads
Quiet operation
Ideal for underarms, legs and bikini area
What we didn't like
Not intended for use on eczema or other skin conditions
The attachments may come off during a shave
Check Price Now
In addition to being a top choice for getting a close and comfortable shave, this shaver comes with all the bells and whistles that make it an outstanding choice.
A high-speed design gives you a precise shave every time, with three speed options to get the job done. The LED light even enables you to shave in darker conditions and still get a good, close finish.
The stand makes for easy storage and the waterproof design allows you to use the shaver in or out of the shower. This shaver is ideal for underarms, the bikini line and the legs.
What we liked
Rechargeable batteries
Waterproof
Three speed options
Attached LED light
What we didn't like
May have to go over certain spots more than once
Takes several hours to get a full charge
Check Price Now
This convenient shaver has a cordless design, so you can shave without a cord getting in your way. It's also ergonomic and easy to hold so you can get a premium shave without any discomfort.
The shaver's two floating hypoallergenic heads follow the contours of your body for a close, precise shave every single time. The bikini combing attachment allows for full grooming.
Another reason to love this shaver is that it comes with a handy stand for easy storage when not in use. You're also going to enjoy the recharging capability, the anti-slip grip on the handle and the aloe vera strips for a nice, smooth shave.
What we liked
Cordless design
Floating hypoallergenic heads
Anti-slip grip
Stand for storage included
What we didn't like
May exacerbate skin irritations
Doesn't always provide a very close shave in hard to reach areas
Check Price Now
With the Philips name, you know the reputation of this shaver is top notch. It is a cordless design that works both in the shower and out, as well as being ideal for use on many parts of the body.
A slim, portable design makes this an ideal choice for using on the go, as well as for use at home. A trimming attachment makes it easy to get a precise shave in the bikini area.
You're going to love the shaver's ergonomic design that also makes it a great choice for shaving your underarms and legs. For a close, comfortable shave, you'll love what this razor can do for you.
What we liked
Ergonomic design
Portable
Waterproof
Close and comfortable shave
What we didn't like
More effective when used dry
May pull a bit on the skin
Check Price Now
Here's a shaver that you can use on your legs, underarms, and bikini line, but that also works well for your upper lip, chin, and cheeks. Dual edge spinning blades provide a close, precise shave anywhere on your body.
The rotating 360-degree design removes hairs without any pulling. The attached LED light makes it easy to see what you're doing, even in low light.
This shaver also has a removable head, allowing for easy cleaning after each use. The included brush makes for easy clean up when you have finished shaving.
What we liked
Easy to clean
Easy hair removal without pulling
Can be used anywhere on the body
A close, precise shave
What we didn't like
May cause nicks and cuts
Small size means it takes longer to shave large areas
Check Price Now
This 3-in-1 shaver has both a straight and a curved blade, giving you more options for use. The design makes for a close, clean shave on underarms, legs, and the bikini line.
A built-in light offers plenty of illumination for hard to reach places and in low lighting conditions. The waterproof design means you can use the shaver both wet or dry.
There are two ways to charge this shaver – via the charging station or connecting it directly to a power source. That's convenient both for home use as well as being portable for use on the go.
What we liked
Curved and straight blade
Waterproof
Built in light for a precise shave
Easy to charge in two ways
What we didn't like
May need a precise angle for certain body parts
May cause a bit of irritation on sensitive skin
Check Price Now
This 4-in-1 hair removal kit comes with an epilator, electric shaver, and a massage and body exfoliator attachment. It is waterproof and can handle both wet and dry shaving.
You'll love the way this shaver contours to your body, making it great for underarms, legs, and other body parts.
The cordless and ergonomic design makes it easy to use just about anywhere and the storage stand makes it simple to store when not in use.
What we liked
4-in-1 design
Contours to the body
Cordless
Comes with a storage stand
What we didn't like
Battery may run out quickly
Epilator can be a bit painful
Check Price Now
Conclusion
Ultimately, choosing a shaver requires a bit of research and some time and trial and error.
The most important features should be a close, comfortable shave and a versatile design for use anywhere. Once you have that, the rest is just icing on the cake.
The right razor makes shaving something you won't dread – it may even become something you look forward to!