Best Leisure Battery 2021 – A UK Buyer's Guide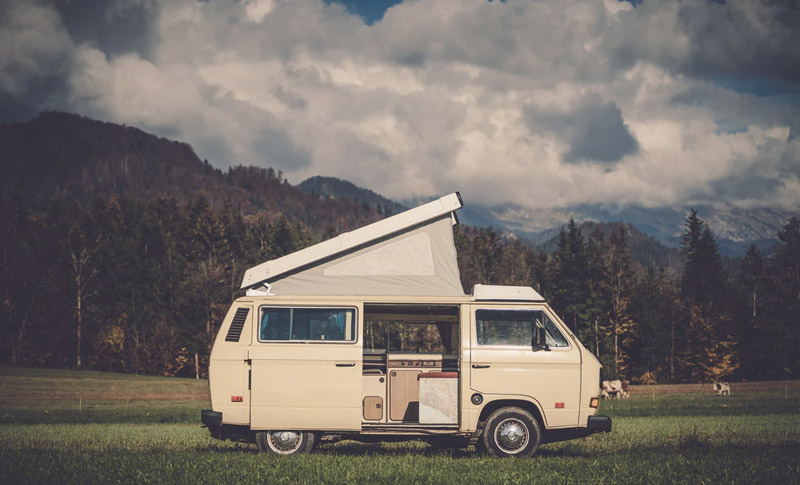 Many modern motorhomes, boats and caravans are designed with comfort and sophistication in mind. They come installed with multiple lights, ovens, kettles, TVs and many other appliances.
All of these appliances have to be powered by something. A regular battery will not do the job…you need a leisure battery.
What is a Leisure Battery?
A leisure battery is a very important source of power designed to supply power to 12V equipment and appliances in motorhomes, caravans and boats. Unlike regular batteries, leisure batteries can be used for extended periods of time without needing to recharge or replace them.
Whilst regular batteries are designed to provide instant surges of power to start engines, leisure batteries are designed to provide constant and steady power over a long time. You may only realise that you need to recharge your battery when you realise that the power output has significantly fallen.
Finding the best leisure battery may not be a simple task, but with this guide we should hopefully make the process a lot easier for you. After going through this round-up of 10 of the best leisure batteries out there, you will be able to pick the best one for your motorhome, caravan or boat.
The 10 Best Leisure Batteries 2021
SuperBatt DT120 is one of the best leisure batteries on the market right now. It is a dual-purpose battery that is not only great for all types of marine starting and leisure, but also for auxiliary use. It offers 12V 120Ah providing you with a steady supply of power.
Aside from the 2-year warranty, this battery features advanced Calcium Technology, making it absolutely maintenance-free. You will enjoy its service and performance for a very long time to come.
Please note that you have remove all the plugs (bungs) as soon as you receive the battery, even if it arrives in storage condition. These are only meant for transportation use. Failure to do so may cause your battery to bulge and worst-case scenario, it could explode.
Platinum is a company renowned for producing superior quality leisure batteries which offer top-tier performance. Customers can buy this product with confidence. What stands out most about this battery is the fact that is designed to be cycled continually. This means that the battery is discharged and recharged via its charger when you hook it up ready to use.
The battery is NCC verified and approved and offers 12V 110AH. This makes for a great option for all types of leisure, and marine auxiliary use. Other incredible features include starting and auxiliary purpose deep cycle, a unique thick-grid plate technology which comes with glass fibre separators. These function to increase the battery's deep cycle capability and electrical capacity. The spark arrestor feature is also important in allowing the battery to safely expel the emissions externally.
There is also an easy-to-use visual indicator so that you can check your battery's acid and charge levels. Furthermore, it is designed in a way that it is completely spill-proof when it is in an upright position. The same design feature also serves to prevent water loss, so you won't have to keep topping it up. Ultimately, this is one of the best leisure batteries out there.
This battery is NCC verified and approved with a C class rating, making it very safe to use. With a 12V 75Ah capacity, you will enjoy a steady flow of power in your caravan or motorhome. Even though it may not be as powerful as some other options on the market right now, it is the best option for use in small to medium motorhomes, boats and caravans.
It comes with a 2-year warranty, meaning that you will not only enjoy steady power supply but you won't have to worry about maintenance. However, you will need to make sure that you check the size and polarity in comparison to your old battery and where it was located. This will assist you in purchasing a battery with the correct dimensions and polarity for your caravan or boat.
Numax also offers a wide range of batteries in different sizes, performance and ratings. You can always check out more options from them before making your purchasing decision.
This is one of those batteries that will give you the freedom to travel anywhere. The manufacturers understand that most modern motorhomes, caravans and boats come installed with more appliances and technology than ever before. That is why they designed this incredible leisure battery to provide you with stress-free and dependable power for a prolonged time.
The battery is engineered to provide a performance that offers a perfect balance between service life and power. As it comes with a warranty, there are no additional maintenance costs. You can just sit back and enjoy its service and enhanced safety features. However, you have to make sure that the dimensions are correct so that you purchase the right Yuasa battery.
It also features an ABS or polypropylene construction that gives the battery a reinforced frame, providing enhanced endurance and resistance to leaks or breakages. You get to enjoy a cyclic battery life.
This battery series is built to meet all the modern-day leisure electrical demands. As caravans, boats and motorhomes are becoming more sophisticated by the day, there is a need for superior performance batteries that are capable of meeting such high electrical demands. This SuperBatt series is just the right fit for that.
No matter how harsh the conditions may be, the 9000 series will handle them all. Moreover, you won't have to worry about the maintenance costs because it is absolutely free, all thanks to the calcium technology and 2-year warranty that comes with it. Apart from its maintenance-free nature, you will also love the fact that it will serve you for a longer time compared to many other leisure batteries within the same price range.
Since it is a dual-purpose battery, you can use if for any type of marine starting, leisure and auxiliary purposes. You just have to make sure that you remove the bungs after the battery is shipped to you because they are only meant for transportation use.
The Lucas LX31 is one of the latest generation deep cycle leisure batteries produce by this manufacturer. It is fully capable of handling 100-150 recharge cycles, and the manufacturer also claims that these batteries can manage over 500 recharges. If this is anything to go by, then this battery is nothing short of impressive.
The battery is very clean, safe and highly portable. It is also fully sealed to ensure its extended life. It comes with a 3-year warranty. As it is a 12V 113ah battery, it complies with the new E.U directive, not like many other alternatives on the market right now. Moreover, it offers 500 cycles at 70% discharge depth and 900CCA with dual terminals. There is also an integral state of charge indicator.
In general, this is an excellent all-round battery. Although it may be a bit pricier than other leisure batteries, the massive 3-year warranty justifies it.
As this leisure battery is manufactured by Exide, you are assured of over 130 years' worth of experience. That means that the performance and durability of the battery are superior. There isn't much to say about this product because it is as basic as they come. It has an impressive battery capacity of 115AH.
Although many people often go for single-purpose leisure batteries, try this dual purpose for a change and you will discover that the ER550 is a model worth considering.
SuperBatt manufactures top-tier leisure batteries, which explains why this battery is also worth a mention. Unlike its counterpart, this model provides 12V 85Ah. The main difference between this and the other model reviewed is the 85Ah rating. It is much lower but still offers great performance.
Just like many other products by this manufacturer, this model is designed to provide high-quality standards of service. It features Calcium technology so you can count on it for durability and robustness. Essentially it is maintenance free. Many customers are impressed with its performance.
As it is a dual-purpose battery, it can be used as a starter and auxiliary battery. Furthermore, the 2-year warranty also ensures that you won't have to worry if anything goes long during the course of its use.
This battery is built to the highest specifications, ensuring that it meets all the modern electrical demands on motorhomes, boats and even caravans. Regardless of the sophistication of your caravan or motorhome, you can trust that this battery will deliver even amidst harsh conditions.
Its dual-purpose nature makes it suitable for every type of use. Since it features Calcium Technology, you won't have to worry about maintenance costs.
Please note that if you don't remove the plugs immediately upon receipt of your battery, it may bulge or even explode. Failure to follow the explicit instructions, will void the 2-year warranty.
This S100 battery model offers 12V just like the other SuperBatt models, the only difference being the lower ampere hours rating of 75. However, it is still capable of providing enhanced starting performance with high cranking power. This makes it very suitable for all types of marine auxilliary and leisure use.
The calcium technology means that you don't have to worry about any extra costs because it is maintenance-free. You just have to make sure that you read and follow all the instructions that come with it so that the warranty is not voided.
What To Look For When Buying
Before you go ahead and buy any of these leisure batteries, here are some things that you could consider.
Compatibility: If this is your first leisure battery, make sure that you find one that is compatible. The best way to do this is by checking your existing one to establish the specifications. However, you should consider that your current battery may not have the right specifications to maximise performance. Therefore, always check the battery size and specifications.
NCC Verification: If the battery is verified by the National Caravan Council (NCC), then you should be pretty comfortable with it. The battery could be verified as class A, B or C. These classes indicate the intended use of the batteries.
Calcium technology: Modern batteries feature calcium technology, which strengthens the lead plates making the battery more robust, and maintenance free.
Construction types: There are three common types of construction – lead-acid, Gel and AGM construction. Lead-acid is the most common of them all. However, it is up to you to choose which construction types work best for you.
Conclusion
All of these batteries offer incredible performance. These reviews are just meant to highlight their strengths to make it easier to choose your best battery.
Always make sure that you check the battery's compatibility with your motorhome, boat or caravan first before buying it. Batteries rated 110Ah or above are always the best leisure battery option.