Best Lightening Shampoo in the UK – A Buyer's Guide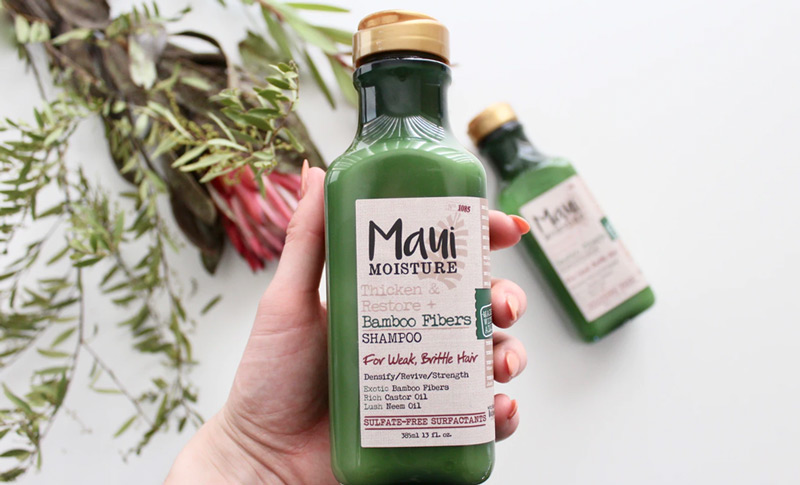 A lightening shampoo is a product that cleans the hair and lightens it as well. It is made in such a way that it gradually lightens coloured, natural as well as highlighted hair. The products work well on hair that is both dark and medium blond. It is also suitable for lighter brunettes and blonde hair. This type of shampoo helps to improve the colour of the hair and also provides exfoliating effects.
How does a lightening shampoo work?
A lightening shampoo works by gradually lightening the colour pigments of the hair. The lightening effects come from natural ingredients such as chamomile.
Chamomile is a natural lightening ingredient that does not need to be combined with chemicals to lighten the hair. A good lightening shampoo also helps to prevent brassiness and yellowing of the hair, especially blonde. The products work better when they are used with other complementary products like conditioners and lightening sprays.
The market is packed with a wide range of lightening shampoos from which you can choose. When selecting the best lightening shampoo, you should first consider a product that does not contain any chemicals that would harm the hair while lightening it. This is the main issue with using chemical dyes and lightening products. They make the hair weak and cause it to break or fall out.
Another factor you should consider when choosing a lightening shampoo is the type of hair that you have. For instance, some shampoos are specifically designed for blonde hair and therefore would not be the best option for someone who wants to maintain their ginger or brunette hair. It is, therefore, important that you read through the product description and find out whether the product is suitable for you.
You also need to consider the natural colour of your hair.
It would also be wise to consider purchasing a lightening shampoo product that has added benefits, which can include conditioning and moisturising. A good shampoo should work as a conditioner. It would also help if you paired the product with other beneficial products like a conditioner or spray that is compatible with the lightening shampoo in question.
In this post, we look at some of the best lightening shampoos in the market, their descriptions, benefits, and shortcomings.
This hair lightening shampoo is a strong yet mild cleanser. Like the shampoo that it is, it cleanses the hair without removing the essential oils and nutrients that are needed for it to thrive. The product also works as a gradual lightener. It helps to make the hair appear lighter and brighter. Unlike other lightening products, this shampoo lightens the hair without effecting the strength of the hair. It is made with active ingredients, including citrus and chamomile that make it an incredible product. All the ingredients and raw materials used in the product are guaranteed safe for all types of hair. This means that they can be used on natural, highlighted, and even colour-treated hair as well.
Using this lightening shampoo is quite easy. However, if you want it to be more effective, it would help if you used it with lightening conditioner. The conditioner helps to neutralise the effects of the product. The more you use the product, the more you will notice its impact on your hair.
Pros
It brightens and strengthens the hair
It is made for all types of hair
It is cost-efficient
Cons
Only available in small bottles
Our Rating: 4.9/5
The Manzanilla Grisi shampoo is one of the best hair products in the market. Firstly, it is an amazing shampoo, and it cleanses the hair impeccably. It also has moisturising qualities that will help to leave your hair healthy without stripping it of its nutrients. It helps to increase the volume and flexibility of the hair thanks to such ingredients as Nutricomplex Q10.
Another feature of the shampoo is that it lightens the hair, made possible by the chamomile enriched formula, which helps to lighten your hair without causing any damage or weakening it. It works well on both natural, coloured, or highlighted hair. This means that it will help you maintain the colour of your hair without harming it in any way. It is also infused with Vitaglow that helps to provide the hair with a beautiful and lustrous glow while lightening it naturally over time. It is recommended that you use the shampoo with other products like the Manzanilla conditioner.
Pros
It works as a shampoo and a moisturiser
It is packed with chamomile nutrients that help to lighten the hair
It cleans the hair and also adds volume
Cons
It may trigger allergic reactions in some people because of the strong fragrance
Our Rating: 4.6/5
Sun Bum is a revitalising shampoo that helps to maintain the health of your hair. This product helps to deliver deep nutrition to the hair while cleaning. Unlike regular shampoos, this hair revitalising shampoo helps to add moisture to the hair, which in turn, helps to strengthen the hair and add volume to it. Additionally, the Sun Bum Hair Care shampoo helps to smooth the hair. This is especially important for people with hair that is difficult to manage. By smoothing the hair, it helps to make the hair easy to style.
This shampoo can also be used as a lightening shampoo. It helps to lighten the hair and keep it looking beautiful. This is especially important if your hair is already coloured. The hair tends to get darker over time. This shampoo helps to maintain the colour and prevent the hair from darkening. However, the product only works if you use it regularly. Another benefit of this shampoo is that it helps to repair damaged hair, restore lost moisture, and provide humidity-resistant frizz control.
Pros
It works well on all types of hair
It helps to repair and moisturise damaged hair
It lightens the hair and provides humidity-resistant frizz control
Cons
The packaging is poor, and the product features a strong scent that could cause allergic reactions in some users.
Our Rating: 4.5/5
The most impressive feature of this shampoo is that it is made from natural products. It is made using a formulation of botanical extracts that help to give the hair a natural lightening effect, and therefore helps to improve the appearance of the hair. The shampoo helps to clean the hair while nourishing it. It also hydrates the hair thus improving growth and enhancing its appearance. The product, overall, helps to improve the health of your hair. Additionally, TIO NACHO helps to remove excess oil from the hair without removing any of the essentials thus improving the hair sheen, shine, and volume.
This natural lightening and volumising shampoo helps to strengthen the hair and reduce issues like hair loss and breakage. The manufactures of this product have more than a century of experience, hence the production of a product that strengthens, cleans, and tones the hair. Some ingredients in the product include royal jelly and organic coconut oil.
Pros
It provides ultra-hydration
It works as a shampoo, conditioner, and lightener
It is made from natural products
Cons
It has a strong smell that can make it dangerous for people with allergies
Our Rating: 4.5/5
This brightening shampoo is designed for grey, white, and platinum blonde hair. It is formulated to neutralise brassiness in the hair and eliminate dullness. It also helps to prevent yellowing, which is a common issue with coloured hair, like platinum blonde hair. The brightening shampoo features a gentle formula that enhances the colour of the hair from the very first use. The product lightens the hair without causing any damage to it. It also helps to strengthen hair that is already highlighted or coloured.
When using this shampoo on your hair, make sure to start by wetting the hair. Proceed to apply the shampoo and massage it in until it lathers. Leave the shampoo in for around 3 minutes then rinse it off with clean water. Ensure that all of the product is thoroughly rinsed out, because if you leave any traces behind, it could result in breakage or hair damage. This shampoo should be used no more than twice a week. More frequent use could mean that you end up damaging your hair further.
Pros
It helps to prevent colour loss and yellowing
It helps to neutralise brassiness
It works within the first use
Cons
It is has less lightening effect on coloured hair
Our Rating: 4.0/5
This shampoo is developed for lighter shades of natural, highlighted or colour-treated hair. It makes the hair lighter and smoother, giving it a shiny and glossy sheen and a silky texture, especially on highlighted hair. The shampoo is designed in such a way that it can maximize the unique qualities of different hair shades, meaning that anyone with any colour of hair can use the product. It does however, work better on blonde hair, making it look more transparent and allowing light to shine through it.
The shampoo also works as a conditioner. It helps to mend the porous areas of each hair strand. Additionally, it helps to restore the texture of the hair thus allowing it to appear lighter. It uses natural products such as natural lemon peel, chamomile, and sunflower seed to enhance the lightening effects.
Pros
It uses natural lightening products
It is designed for lighter shades
It conditions the hair and prevents damage
Cons
It doesn't work well on naturally dark hair
Our Rating: 4.1/5
Klorane is one of the most popular brands of hair products in the market. The Klorane shampoo is designed specifically for people with blonde hair. Whether it is coloured blonde or natural blonde, this product is a good option. The shampoo is infused with chamomile, which helps to intensify the colour or highlights of the hair. The chamomile ingredient also helps to clean hair effectively. Chamomile is a natural highlighter that does not contain any chemicals that could otherwise damage the hair.
The Klorane Shampoo does not contain any parabens or sulfates that could harm the hair and cause it to break. It also does not contain any SLS, silicones, ammonia, or hydrogen peroxide. Its ingredients help to smooth and enhance added shine in the hair. It is a gentle formula that can be used daily. Before you use the product, you need to make sure that your hair is wet, and rinse it thoroughly afterwards.
Pros
It is made using natural products like chamomile
It is suitable for blonde hair
It does not contain parabens and sulfates
Cons
The packaging is a little lower quality
Our Rating: 4.4/5
Read next: Best Shampoo Bars in the UK