Best Masonry Paint in the UK 2021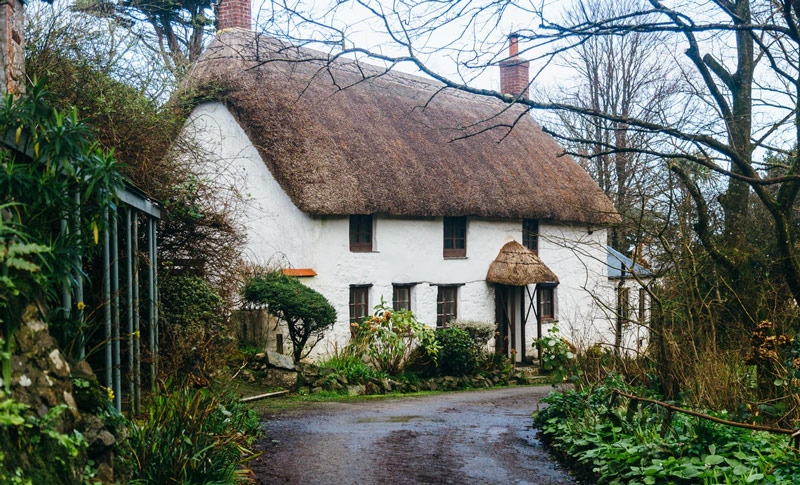 In the UK, most houses are built from bricks and mortar.
Builders use different types of materials to build commercial complexes and homes. Just as they use different materials to build, they also use different materials to finish and protect these buildings.
One such material is masonry paint. The best masonry paint will have a building bursting with freshness and colour, and will improve its curb appeal.
What is Masonry Paint?
Masonry paint is an acrylic-based paint suitable for use on a wide range of surfaces. These paints are designed to protect different textured surfaces from pollution, dirt and weathering. Like with fence paint, you can get masonry paints in a broad range of colours and properties to meet your various painting requirements.
Masonry paints are the most commonly used for exterior building protection in the industry. When a potential buyer comes to inspect your home, their first impression will be how it looks from the outside. It gives an indication as to how well the building has been looked after and goes a long way to increasing the market value of your property.
The application of masonry paint is pretty straightforward and once applied they are known to protect surfaces for over 10 years.
In the UK, many property owners are showing a trend for a vintage feel. Earthy tones like cream, honey, grey or beige are classics. However, dark red and reddish copper shades are the most preferred in rural settings, whilst in urban settings there is a clear preference for green.
Despite masonry paints being readily available on the market, getting the right one may not be that easy. In fact, there is such a vast selection to chose from, that actually picking the best masonry paint may be challenging. In this post, you will find 10 of the best products currently available to help you narrow down to your best one.
The 10 Best Masonry Paints 2021
Rustins MASPC500 is a quick-drying formula available at a very affordable price. Once applied, it dries in about 30 minutes. After the 30 minutes, you can go ahead and start applying the second coat. You can use the paint on cement, stone, tiles and unglazed brick. It has a perfect consistency, making it relatively easy to apply it. You can choose to use a broadhead brush or roller for the application.
The paint has a very high viscosity and is therefore non-drip. However, it is for this same reason that you must ensure that it is mixed properly prior to being used. Furthermore, you have to ensure that the surface you are about to apply it to is dry, clean, free of dust and contaminants. If not, the adhesion of the paint will be significantly affected.
The paint dries to a contemporary finish that will withstand all weather conditions.
This paint boasts superior durability and elasticity, making it an excellent masonry paint choice. It is highly resistant to mould and is a good choice for achieving a long life for your building's exterior as it provides over 10 years of dust and dirt protection. Its elegance and smoothness make it a great option for concrete, brickwork, roughcast, pebbledash, rendering and many other masonry surfaces.
The paint comes in eight impressive pigmented shades in earthy and natural hues. With just a litre of the paint, you can cover up to 8 square metres. That is a great area to cover with just a litre of paint. Furthermore, if you have already primed the surface, then the litre of Leyland Granoycryl will cover up to 13 square metres. It dries to a matt finish. The application is best with a broadhead brush.
If you intend on carrying out some renovation work, this is the best paint to go for. It is a great option for getting rid of all the weathering damage on your exterior surfaces. It is one of the most impressive masonry paints on the market right now. With just one litre, you can cover up to an impressive 16 square metres.
It also has a very quick drying time. Four hours after application, you can go ahead and start applying your second coat. The second coat will ensure that your surface has stronger protection and acts as a sealant. If your property is situated in an area that experiences high humidity and temperatures, you need to apply the second coat.
The paint comes with a unique micro seal property that gives your surfaces an incredible finish, making them dust and dirt resistant. Although it only comes in white, the colour is brilliantly lustrous and adds an element of elegance and beauty to your walls.
Many UK homeowners like this superior emulsion paint because it is not only very affordable but is also waterproof. It is made from acrylic resin and is a great option if you are looking for something that will prevent seepages and leakages from rooves, cracks and walls.
It offers a top-tier external finish, so perfect in fact that you might not even realise that it is a masonry paint. Using this paint is sure to increase the market value of your property and you can be confident that you will achieve the best possible selling price.
Its anti-fungal and quick-drying properties only add to its superiority, together with its low maintenance makes it excellent value for money. It is available in 7 premixed shades, which are rich in colour and can be mixed to achieve the desired shade. It is very eco-friendly and offers protection for up to 15 years.
If you want to buy masonry paint in bulk at discounted rates, this is one of the best options to go for. With just one litre of the paint, you can cover up to 15 square metres on smooth surfaces, which is quite impressive. You should allow approximately 2-4 hours for it to completely dry.
The best way to apply this trade smooth masonry paint is by ensuring that your surface is completely dry and free of any grease or dirt. You should treat the surface to ensure it is free of moss, algae and lichens. You can then apply your first coat. For best results, mix one part of clean water to five parts of trade smooth paint.
It is available in various colours, which after successfully applying, will leave your external surfaces looking elegant, neat and very vibrant. Many customers prefer this paint because it is easy to use, comes in excellent packaging and it is a value for money pick.
The British weather can be very temperamental. One minute it's scorching hot and the next it's raining heavily. Such unpredictable weather conditions require external masonry paint that can withstand every kind of weather and Paint Master's exterior acrylic paint is just the answer for you.
It offers a superior quality finish because of the acrylic resin, which also offers protection from weather elements and durability. Moreover, it is non-toxic and therefore, environmentally friendly.
Its waterproof qualities prevent snow and rainwater from leaking or seeping through the walls and it leaves no room for such leakages to create humid conditions inside the house. Its washable and scrub resistant traits allow you to clean with ease.
If properly thinned, the paint can act as a great sealant on any textured surfaces, providing protection for several years to come. It comes in a wide range of colours including light grey, jasmine white, black, classic cream, gardenia and magnolia.
Polar Premium masonry paint is a high-performance water-based paint that is especially great for covering exterior surfaces. It gives surfaces a decorative finish and at the same time improving their insulation. It is ideal for decorating and protecting cottages, houses, commercial complexes, annexes and more. The paint will leave their surfaces looking refreshed.
The paint contains unique ceramic spheres that are instrumental in helping to reduce energy consumption and providing amazing insulating properties on walls. These properties make it suitable for use on external substrates like brickwork, cement, asbestos, renderings and blockwork amongst others.
You can use a broadhead brush, spray or roller to apply it. With just a litre, you can cover up to 16 square metres depending on your surface. One coat may not be enough to do the job, so you are advised to apply two coats.
This is a quality option that you can rely on to give your exterior surfaces a brilliant finish. It is extremely durable, long-lasting and flexible. It is great for different types of exterior surfaces including renderings, brickwork, tiles and many others. It is formulated to withstand severe rain and harsh heat, especially with the unpredictable UK weather.
Its superior adhesion quality works on most surfaces. As it is fine-textured, it can paint up to 8 square metres per litre on even surfaces. After applying your first coat, you should allow it to completely dry for at least 2-4 hours. If applied correctly, it will leave your walls looking beautiful and classy for several years to come.
Leyland Trade masonry paint is a superior quality paint that is designed by professionals for professional use. It gives your surfaces a durable, nice and smooth coating. The film is perfect for protecting your exterior surfaces from the accumulation of dirt and grime.
The anti-carbonation feature is vital in resisting any elements of weathering and atmospheric pollution as the years go by. Your surfaces will not deteriorate, and it will prevent corrosion on metallic surfaces.
After one application, your walls will remain clean and beautiful for many years to come. To achieve an even result, you may need to apply more than one coat. The paint will ensure that you have trade-standard coverage.
This high quality formula can provide your walls with up to 10 years of protection. It is highly compatible with many exterior surfaces including concrete, stone, brickwork, rendering and many other similar surfaces.
It has a very thick consistency which can cover any cracks and crevasses on your surfaces. It is available in a wide range of colours and its popularity is attributable to its affordable price and excellent quality. It dries to a smooth and resistant finish, which prevents the accumulation of dirt and dust, whilst remaining durable for a long time. Its flexibility allows it to expand and contract without peeling or flaking.
It offers excellent coverage and it is relatively easy to apply. It can be applied to a bare wall, without the need for a primer. However, if you want to achieve more long-lasting results, you may consider using a primer if used over a previously painted surface.
Conclusion
All of these masonry paints are excellent choices. Any of them will do the work for you. If you want to avoid peeling or flaking paint, it is advisable to use dedicated masonry paint. Therefore, if you select any of these paints, you will be assured of all-weather protection and durability.