9 Best Metal Detectors 2021 | UK Buyer's Guide & Reviews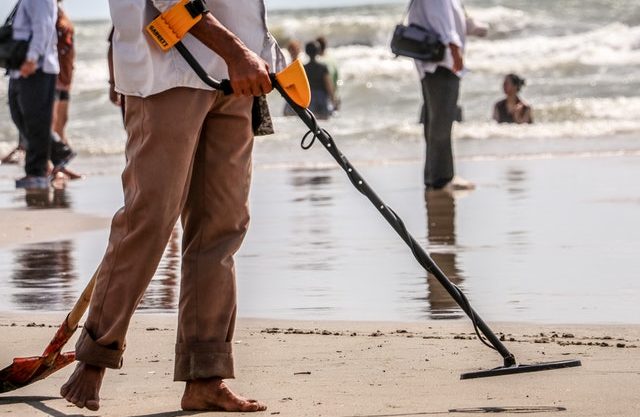 Metal detectors are especially useful when scouring the countryside listening to probably elusive bounty instead of scouring for hours on end. They have the ability to scan the designated area of interest to find out what lies beneath the surface.
Are you looking for a metal detector but you don't know where to start? You don't have to worry anymore because this article compares 9 of the best metal detectors suitable for UK use depending on their design, functionality, detecting ability and cost, while giving you the most appropriate choice.
Reviews of The Best Metal Detectors in the UK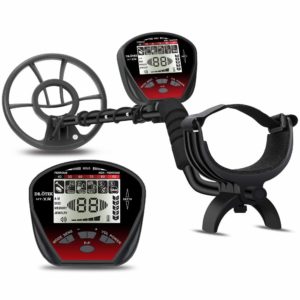 This detector is especially useful for beginners with waterproof capability up to a depth of 10 metres giving you the ability to scour the earth underwater. Furthermore, it features a LED light and alarm designed to alert you if it detects something that could potentially be buried up to a depth of 4cm with a 360-degree detection ability. It can function independently but it can be combined with a standard metal detector to get a more accurate location.
The setting up process is quite user friendly as you just have to insert the battery and you will be ready to go. If you deem it necessary, you can adjust the coil to give it a more precise ability to exclude or discriminate certain types of metal thus saving you a lot of time from collecting unwanted metals. It is an economical buy for beginners for adults, and children under supervision.
Check Price Now
This is a highly recommended detector especially for children from the age of seven. This is the perfect gift for children to spread happiness. Treasure hunting is a great activity for children of a young age and as they spend more time using their imagination and outdoors, this detector would prove very useful.
It features a waterproof search coil but it is not advisable to submerge it too deeply into the water. This feature makes it perfect in small streams and shorelines. It is also quite easy to use as the controls have been designed for younger children, enhanced by its easy to grasp ability.
The fact that it is also lightweight in nature makes it desirable for children as they move around. It has the ability to find all sorts of materials including iron, silver, coins, gold, aluminium, bronze and copper among others.
Check Price Now
This detector is designed for kids in their beginner's stage of treasure hunting. It has a telescopic arm that provides kids with a length adjustment. It is also comfortable around the arm as it has a padded arm strap. It is also lightweight, which enhances its portability, as it weighs just 0.64kg.
Kids can go on a treasure hunting spree and discover buried treasure facilitated by the 7.5" waterproof dual coil whose sensitivity can easily be adjusted to avoid obtaining false readings. When it detects a metal, the LED light will flash whilst producing a beeping sound with a detecting ability of up to a depth of 6 inches but up to a depth of 1 foot for larger objects.
The detector also comes with a full-colour learning guide for kids to be able to learn more on the history of metal detectors and the general workability of the detector and much more.
Check Price Now
This is one of the most popular detectors in the market right now, especially if you are on a budget, with the power equal to other detectors with double the price tag. The settings on these metal detector are quite user friendly for beginners. It comes with a tiny wingnut to attach the coil to the pole plus the pole itself, and it will essentially take you just 2 minutes to assemble it.
It is not only lightweight but durable too featuring an LCD display with a battery indicator. It is quite comfortable on the hands, facilitated by the padding on the grip and the armrest padding, with a battery life of up to 30 hours of metal detecting.
You will be able to differentiate between the different tones of the detector within the first few hours of use, with users claiming that on a depth test, it can detect metal up to 8 inches deep depending on the ground conditions.
However, it does not have a pinpointing feature meaning finding a target could take longer if you don't have a Garret Pro-Pointer.
Check Price Now
The metal detector comes with a waterproof coil, headphone, foldable shovel, and carrier bag with all disc and metal modes. It is both suitable for adults and children under supervision.
The big LCD display gives you a rich content display showing the depth, low battery indicator, sensitivity level and battery level to give you real-time data during your treasure hunt.
When on a metal detecting expedition, you can check the three types of tones available on the detector, as it comes with an adjustable volume to differentiate between the metal targets underneath the surface through your headphones with a 3.5mm audio jack or just through the speaker. The coil is waterproofed and it is 8.7'' in diameter, suitable for extreme ground conditions.
The all disc and metal modes available on the detector give you the ability to search for every type of metal while adjusting the sensitivity level. The disc mode will help you discriminate the target metals from the unwanted metals.
Check Price Now
The detector a is good option if you are looking to locate hard-to-find metals in just a short time, made easy by its pinpoint function that will see it becoming very sensitive when it comes in close proximity with the metal, thus giving you the exact location plus the exact depth on the easy-to-read LCD screen.
It can detect metals including zinc, copper, iron, aluminium, gold and silver and you can adjust the sensitivity of the detector and height to locate specific metals that you are looking to find beneath the surface. It is comfortable to handle as it is lightweight and its height is adjustable making it suitable for both adults and kids.
It has 2 detection modes – the all metal mode and the distinguishing between the wanted and unwanted metal under the DISC mode.
This detector also includes a folding shovel and headphones to give you a better experience during your hunting expedition.
Check Price Now
The detector is suitable for ardent explorers and comes with features such as the Iron Audio that allows you to hear iron that is otherwise inaudible or discriminated. You have the ability to alter the mid-tone range to ensure that that you hear the different sounds for the different types of iron. It is furnished with six buttons that help you to locate your target with the specificity you need.
You can adjust through the five modes of the detector to help you filter through the metal targets that you are looking for while using the sensitivity buttons to either increase or decrease its sensitivity, then narrow down to your target with the Pinpoint button.
Some added advantages with the detector include fast recovery time, attachments, lightweight in nature and a good battery life plus it gives you a greater distinction between the iron objects beneath the surface. However, it is important to note that the volume of the tones can only be adjusted on the headphones and not the machine, and it can be unreliable in soils that are highly mineralised.
Check Price Now
Purchasing the Garrett Ace 250 metal detector gives you the best technology at an affordable price. It is quite comfortable to use and its frame is very sturdy. It is portable in nature so you can easily carry it anywhere you wish to go on a hunt, even on the beach or in streams, because it has a waterproof coil. However, the fact that it is waterproof does not make it submersible so it is not suitable if you are looking to go on a dive.
Its length is adjustable and it is lightweight in nature, weighing just less than 1.3kgs coming with a preset ground balance. The discrimination mode makes the rejection of unwanted objects quite easy thus meaning that you spend less time digging up the desired metal. Other key features you might expect include graphic target ID cursor, controlled microprocessor, electronic pinpoint and sensitivity and depth adjustment among others.
There is only one thing that is not to like with the ACE 250, and that is that in some types of soil, you will probably not reach the searching depth you wish for if you turn down the sensitivity.
Check Price Now
This INTEY detector is designed to achieve precision and convenience with parameters that make it outstanding compared to other detectors on the market right now. This is one of the most accurate detectors with the capability of detecting metals from a far distance and comes with three effective modes of operation.
Even though the detector is known for its high accuracy in detection, you may miss out on many minerals underneath the surface if you choose to limit it in the settings. It can point out target objects up to a depth of 1.5 feet assisted by LED lighting that will alert at the exact point metal is detected.
The stem is adjustable to ensure that your back is taken care of as working in a slightly bent position could cause strain on your back, which could even lead to back problems. This also makes it suitable for use by people of all ages, from younger kids to the elderly.
Other features include the waterproof stem and search coil, and auto ground feature that is vital in ensuring that every signal you receive is for the metal you are looking for, eliminating any false readings. Added benefits include ease of use, production of effective sound, lightweight in nature and provides a professional operation.
Check Price Now
Buyer's Guide
The metal detector you are looking to buy will depend on a number of factors. Therefore, there are key considerations to keep in mind before going out to purchase your metal detector. Some of the factors you should consider include:
Type of hunting: It is necessary to consider what you are going out to hunt for. This will ensure that the detector you choose has the ability to detect the type of metal you are searching for.
The design: Choose a detector that suits your level of experience. For instance, if you are beginner, go for detectors that are designed for beginners to help you get a better grip of things.
Frequency of hunting: Get a detector that can withstand your frequency of hunting. If you are an ardent detectorist, go for a detector that can withstand extended periods of hunting without getting faulty or worn out.
Accuracy: Choose a detector with features that can generate accurate readings to save you a lot of time while trying to eliminate false readings.
Editor's Pick
All the information above will go a long way in ensuring that you pick only the metal detector that is tailored to meet your detecting needs. From our assessment of the user reviews, our best pick is the INTEY High Precision Metal Detector because it is highly accurate, gives you value for your money, easy to use and can withstand long hunts.