The Best Milk Frothers 2021 – UK Buyer's Guide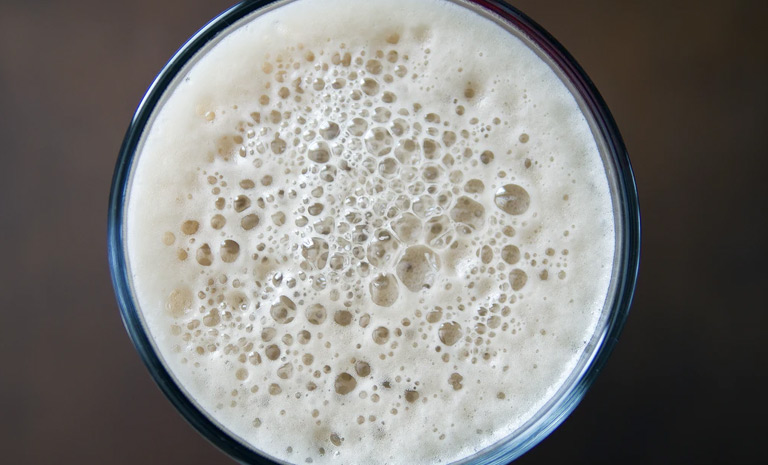 Are frequent trips to the local coffee shop not practical for your daily routine? Or do you just want the barista experience in the comfort of your own home? Whatever your reason may be, getting the right type of coffee frother for your needs will save you the hassle of incompatibilities, and in turn, get the best results for your coffee goals.
Frothy milk just elevates the whole coffee experience, as not only does it improve the surface's texture when it meets your palate, but also keeps the coffee's temperature to ideal levels. However, it is important to know that your choice will be dependent on the type of coffee machine you own.
Worry not, as we are running down a list of the best milk frothers money can buy in 2021. Check it out and pick what works for your needs best!
Best Milk Frothers (UK) 2021
CHINYA Electric Milk Frother
First on our list is an underrated unit, the CHINYA Electric Milk Frother. This unit can either serve out hot or cold milk froth applications, making it perfect for cappuccinos, lattes and iced coffee drinks. Moreover, it can froth 150ml worth of milk, netting you two cups of cappuccino, or heat up to 300 ml of milk or other liquids to your desired temperature.
On the subject of heating, the CHINYA Electric Milk Frother can heat the milk at about 60 to 65°C, which is just the right temperature to facilitate the optimal taste and texture of the frothed milk. This frother also has interchangeable whisk heads for heating and frothing and is easy to operate with the single button interface and LED indicators to guide you along. When it's time to transfer the frothed milk to the coffee mug, the angled spout helps to direct the flow of the liquid for spill-free, accurate latte art.
Maintaining the CHINYA Electric Milk Frother is easy as pie, thanks to the wide opening and nonstick interior, while the stainless steel double wall construction adds durability to the mix.
For those that value a portable milk frothing device or just want to save space with a small footprint solution, the Lavazza A Modo Mio milk frother is a great unit to get. It is easy to operate with a simple button layout that accommodates both foaming and heating functions. Should you want to froth, it can hold up to 120ml of milk while heating bumps the capacity up to 180. This might not be the most spacious of milk frothers around but can provide you with the needed functions for single-serve lattes.
The Lavazza A Modo Mio is quite a resilient milk frother as well, built with a durable stainless steel body and coated with ABS and PC for added protection against the wear and tear of regular use. It also comes with a decent length 0.6 m cable to add range for tricky outlet placement. Maintaining this milk frother is easy as pie, as you can either manually hand-wash it or toss it in the dishwasher without worrying about electrical damage.
While electric and automatic milk frothers make life easier and are all the rage for modern coffee shops and connoisseurs, nothing beats the satisfaction you get from a manual frother like the Bodum 1446-01 Latteo. This 250ml manual milk frother's carafe is made from durable borosilicate glass to withstand numerous impacts with the plunger, as well as added heat resistance for microwave and dishwasher use.
More than its premium looks, the Bodum 1446-01 Latteo is also easy to use with its deep rim and integrated lid/plunger design for an efficient foaming process that minimizes spillage. For hot drinks, the milk frother can be microwaved for a few seconds to provide the needed temperature for, say, cappuccinos and lattes. It also has a narrow spout to facilitate the proper transfer of liquid and improve latte art results. For your basic milk frothing needs, the Bodum 1446-01 Latteo is more than a novelty product thanks to its intuitive design that gives you the freedom to get the froth consistency you need.
There isn't really a better time to be a coffee lover than now. Coffee machines and quasi-artisanal tools like the Dualit 84135 Milk Frother allows the average chap to enjoy their lattes and iced drinks with a touch of a button – literally. This electric milk frother has a One Touch, Triple Function where you can either choose from cold frothed milk, hot frothed milk, and heating milk/other liquids with ease. It also has a removable magnetic whisk that works in a nonstick interior to facilitate easy cleaning while providing a securely sealed drive when in use to promote safety and efficiency.
Apart from that, the Dualit 84135 Milk Frother's patented dual speed motor has an overrun to avoid burning the milk and switches off after every heating and foaming cycle to improve convenience and results. It also comes in a cordless design with nonslip feet so you can set it on any countertop or table without problems. Do note that it doesn't have a spout due to the standard rim design, making latte art a tricky thing to do.
If you need a solution that you can carry around with ease, the aerolatte Milk Frother comes in a portable design that doesn't involve any jugs or containers. This milk frother sports a handheld design and is battery-operated so you don't need to bother with manually plunging the device in your mixing container. It is operated by two AA batteries that can last for about 150 uses, providing you with the frothed milk you need in 20 seconds tops.
The spiral whisking head and shaft of the aerolatte Milk Frother is made from stainless steel for maximum durability and anti-corrosion properties for long-lasting service. While you will miss out on integrated heating functions like the previous suggestions, this milk frother can work with various hot and cold drinks without problems, even extending its versatility for food applications like soups, sauces, dressings and meringues, among others.
The Severin SM 3585 Induction is one of the pricier options in this list, but you get what you pay for with the nifty design and features it packs. First of all, it does more than just offer you cold and hot foaming services as it also has a setting that allows you to melt whole pieces of hot chocolate – all without burning the substance! This milk frother does this with the help of induction technology, which promotes a fast and even heating process to provide satisfactory results in a short amount of time.
You can choose from its intuitive control panel with a rotary interface to access any of the said functions, while the 360° ring LED lets you know when it's time to enjoy your drink. Three inserts are also provided for the aforementioned functions, while the rotating 500 ml stainless steel jug provides enough volume for batches of drinks. You can close it shut with a plastic lid while the refill opening allows the addition of chocolate chunks or other ingredients while the device is in operation for a hassle-free process. It comes with a narrow spout so you're set to pour it into your cup of coffee and make latte art simultaneously.
The anti-burn properties of the Severin SM 3585 Induction milk frother also permits the easy cleaning of the jug, which can be tossed into the dishwasher without any problems whatsoever.
Another great manual option for those who enjoy breaking a sweat while making their artisanal cup of coffee is the Bialetti Tuttocrema milk frother. This particular milk frother comes with a quality construction as the brand is known for making great Moka pots, sporting a durable aluminum body with a Teflon coating to add temperature insulation and resilience to the product.
Since the Bialetti Tuttocrema is a manual frother, it is expected to come with a plunger that will do most of the foaming work – with you pumping it repeatedly, of course. The design is quite efficient as the lid and plunger are integrated, and while it doesn't come with electric heating functions, you can use the frother over an oven's flame to heat the milk to an optimal level. Do note that you will be the one to estimate the temperature, or better yet, have a kitchen thermometer on standby. With just a brisk pumping motion for over 20 seconds, you get a foamy, rich texture for your milk that can be poured directly on your coffee.
Pair your modern coffee machine with the amazing Melitta Cremio II and be done with your foaming needs in seconds! This intuitive electric milk frother comes with LED indicators to let you know which function is on and when it's ready to use. The illuminated buttons are easy to operate and work in tandem with the LEDs – the red light indicates warm drink operation while the blue one stands for cold frothed beverages.
The Melitta Cremio II offers 100 to 150 ml of volume for frothing purposes while you get 100 to 250 ml when it's just for beverage heating applications. Moreover, the ergonomic handle and 360° base promote ease of use and balance whenever the frothed milk is ready to pour. It also has a transparent Cremio lid with an integrated knob to let you take a peek with the happenings inside the jug without any spillage.
It boasts a Cool Touch surface that makes operation safe at all times, while the non-stick interior makes the Melitta Cremio II easy to clean, along with the dishwashing-safe lid and whisk. You can even choose from a plain black or stainless steel build to complement your pantry's aesthetics.
Simple and easy to use – these are just some of the main selling points of the Nespresso Aeroccino 3 milk frother machine. It allows for foaming purposes of up to 120 ml and heating milk of up to 240 ml of volume. Certainly not the largest capacity out there, but this milk frother does its job with fast efficiency and consistency, not to mention its whisper-quiet operation. It also has a fool-proof control panel with a simple function protocol – one press gives you hot milk (with an LED indicator turning red), while pressing and holding the button gives out foamy cold milk in a jiffy (along with a blue LED indicator).
Maintenance is quite an easy task as well, if you'll ever consider it as one after your first cleaning pass with the Nespresso Aeroccino 3 milk frother. The nonstick interior ensures that no milk hangs around after washing – nobody wants that nasty sour aftertaste from rancid milk – as well as a pop-off lid seal to allow a thorough cleaning every now and then. It also looks quite the premium addition to your kitchen ensemble with its ribbed body and stainless steel accents.