The Best Mini PC in the UK? Buyer's Guide & Review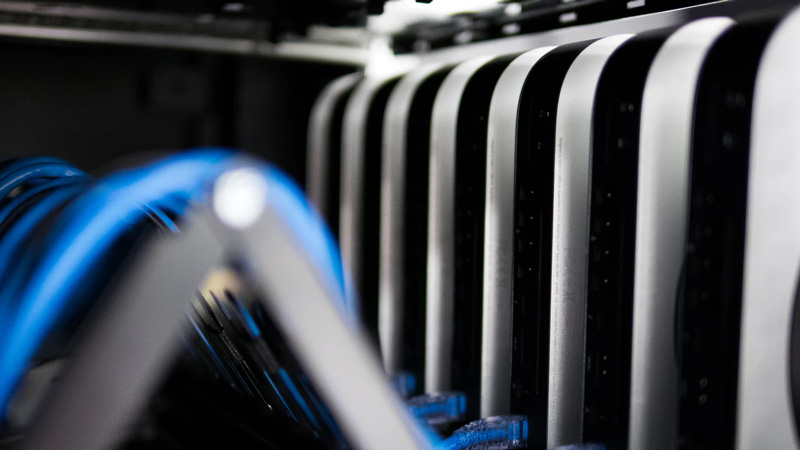 With the increasing number of people adopting a work-from-home or distance learning setup, finding a compact and inexpensive device to work on is becoming a concern. However, desktops can get bulky, and laptops tend to be expensive.
The solution? Mini PCs. Falling somewhere in between a desktop and a laptop, mini computers combine the best of both worlds and provides yet another option for consumers. But do you actually need it? And if so, how do you pick one?
That's the problem we aim to solve in today's article. We'll do a rundown of the best mini PCs you can get today, plus a short guide on how to buy the best one for your needs.
Best Mini PC: Our Top Picks
For this guide, we'll focus on fully or almost fully configured mini computers that require minimal setup or additional equipment. We believe they're much more convenient and easier to use for the majority of our readers.
Processor: Intel Core i5-8250U
Memory: 8 GB
Storage: 128 GB SSD
OS: Chrome OS
Display Ports: HDMI / VGA / DVI / DisplayPort
Ports: USB 3.1 Gen1 Type-A and Type-C, Micro SD
Internet Connectivity: Wi-Fi (802.11ac), LAN
Dimensions: 148.5 x 148.5 x 40 mm
The Asus Chromebox 3 is the best mini PC that runs on the Google Chrome OS, which is meant to take everything online. It's a lightweight operating system perfect for people who rely on web applications and storage for their everyday tasks, like surfing the Web. Nevertheless, it also has a collection of offline apps so you can use the Chromebox even with no internet connection.
The Chromebox 3 gives you plenty of display options with true 4K resolutions, including HDMI and USB Type-C support. You can use dual displays and touchscreen interfaces with the Chromebox 3. It's also compact enough to fit virtually any workspace and is even compatible with a VESA mount.
As an easy to use computer, the Chromebox 3 is very durable. It's resistant against most drops and bumps, and can also withstand high temperatures and humidity. And it's much easier to configure the Chromebox in case of a crash, compared to a Windows machine (to be fair, this has more to do with the Chrome OS than the computer itself).
The Chromebox does come with SSD storage, although at a much smaller capacity. But that's to be expected since you'll be relying on Google Drive for your cloud storage anyways. Both the CPU and memory are sufficient for the intended use of the Chromebox 3, and one could even argue that it exceeds them.
Small caveats for this machine include no HDMI cable bundled and no support for wireless mouse or keyboard during the setup process. Despite this, the Asus Chromebox 3 is a fantastic mini-computer built solely for Internet activities.
Pros
Resilient and durable machine
Above-average CPU and memory
Fast, user-friendly performance
Cons
No wireless mouse/keyboard support during setup
No HDMI cable included
Limited capabilities and software support compared to a Windows PC
Our Rating: 4.8 / 5.0
Processor: 9th Gen Intel Core i7 9700 (3 GHz)
Memory: 16 GB DDR4-SDRAM
Storage: 512 GB SSD
OS: Windows 10 Pro
Display Ports: DisplayPorts / DVI
Ports: USB 3.2 Gen 1 Type-A, USB 3.2 Gen 2 Type-C
Internet Connectivity: Wi-Fi (802.11ac), LAN
Dimensions: 216 x 216 x 58 mm / 2.04 kg
As far as high computing performance is concerned, the HP Z2 Mini G4 is one of the best mini PCs in the market, and certainly one of the most powerful. It's built as a beefy workstation machine first, and it just so happened that it adopted a smaller size to save on desk space.
Looking at its specs, you'll think that you're looking at a desktop machine. Its processor speed (using a 9th Gen Intel Core i7 at 3 GHz) and internal memory alone make it comparable to or even rival a mid to high-tier computer. Internal storage, the variety of ports, and Internet connectivity options are also plusses. Unlike other mini computers, however, the Z2 Mini G4 allows for more flexible configurations with its accessible and upgradeable workstation-level hardware.
Despite its power, the Z2 Mini G4 still has a compact form factor, certainly within the range of most mid-sized mini PCs. It can easily be mounted at the back of a monitor for an almost zero space footprint.
The only drawback of the Z2 Mini G4 is the cost, although we would argue that it's well worth it because of the small form factor and power offered by this machine. If you're a digital artist, engineer, or architect who needs to use CPU-intensive applications, the HP Z2 Mini G4 is a fantastic tool for that.
Pros
Exceptional performance
Compact form factor despite its powerful specs
Easy to access and upgrade internal components
Cons
Our Rating: 4.8 / 5.0
Processor: Intel Celeron J3455 2 GHz
Memory: 4 GB
Storage: 64 GB SSD
OS: Windows 10 Pro
Ports: Micro SDXC slot, USB
Wireless Connectivity: Wi-Fi (802.11a), Bluetooth
Dimensions: 13.21 x 1.91 x 5.08 cm / 408.23 g
The Azulle Access3 is one of the best examples of a class of mini PCs known as "stick PCs", due to their shape and size. The Access 3 takes stick PCs to the extreme, with an ultra-compact and lightweight form factor that's no larger than a USB flash drive.
The Access3 is a superb option for the business or casual traveller. It supports various display types, but the easiest is to just stick it in the USB slot of a smart TV, and enjoy web surfing or video streaming sites while on the go at full 4K resolution. You can also connect your hard drives, keyboard, mouse and display monitor to make it into a portable workstation and work on the road.
The performance of the Access3 is surprisingly strong (relative, of course) thanks to the Intel Celeron processor and 4 GB of RAM. Wireless connectivity is fantastic as well, through 802.11a Wi-Fi and Bluetooth support. Storage is limited at 64 GB, although it has a Micro SD slot that can accept up to 256 GB of external storage space.
In the end, stick PCs cater to a particular audience. If you need anything even slightly more powerful, you can opt for any other mini computer on this list at a modest price increase. But what if you don't like lugging a laptop around but need the ability to surf the Web or watch videos on the go? In that case, the Azulle Access3 is a cost-effective and convenient alternative.
Pros
Ultra-compact form factor
Surprisingly decent specs given the size
Efficient fanless design
Cons
Slow transfer speeds
Very limited capabilities
Our Rating: 4.3 / 5.0
Processor: 8th Gen Core i3 (3.6 GHz)
Memory: 8 GB
Storage: 256 GB SSD (upgradeable to 512 GB)
OS: Mac OS
Ports: Thunderbolt 3, USB 3
Display Ports: HDMI 2.0
Wireless Connectivity: Wi-Fi (802.11ac), Bluetooth
Dimensions: 19.7 x 19.7 x 3.6 cm / 1.3 kg
Suppose you're an existing Apple user who wants to upgrade, or a Windows user who wants to switch to the Mac ecosystem. Either way, the Mac Mini is the best cost-effective choice. You can easily repurpose your old setup (keyboards, monitors, etc.) and adapt it to your new Mac Mini.
Performance-wise, the Mac Mini is what you'll expect from an Apple device. It's reliable, easy to use, and is built like a rock. Security is also top-notch. There really isn't much to say the Mac OS that hasn't been discussed before, so we'll talk about the hardware components instead.
The Mac Mini features an 8th Gen Core i3 processor with 8 GB of RAM that, while being modest, delivered a better overall performance. You can probably thank the stability and tight integration of the Mac OS for this. Nevertheless, the result is the same. It's excellent for general productivity tasks at above-average intensity (for example, getting on a Zoom call with dozens of Safari tabs opened) or low-end gaming.
One other advantage of this Mac machine is that it has Thunderbolt 3 ports. If you have devices or hard drives that support this port, it's way, way faster than what a USB port can deliver. Other pros of the Mini include quiet operation, fast SSD storage, and efficient power consumption.
The Mac Mini is a relatively affordable and value-for-money Apple machine. However, it's still more expensive than a comparable Windows computer. Overall, this is a brilliant mini computer.
Pros
Relatively affordable compared to other Mac devices
Decent CPU/memory that gives exceptional performance for general productivity tasks
Reliable and secure
Cons
More expensive than a Windows machine with similar specs (as with any Apple product)
Our Rating: 4.9 / 5.0
Processor: Intel Celeron J3455 (2.3 GHz)
Memory: 8 GB DDR3 SDRAM
Storage: 120 GB HDD
OS: Windows 10 Pro
Ports: USB 3.0, USB 2.0
Display Ports: HDMI, LAN, Micro SD
Wireless Connectivity: Wi-Fi, Bluetooth
Dimensions: 12.7 x 12.7 x 5.08 cm / 962 g
One of the best budget mini PCs on this list, the ACEPC AK1 combines fantastic performance with an affordable price tag.
It combines an Intel Celeron J3455 processor and 8 GB of RAM into a budget mini computer that can handle a wide variety of productivity tasks, like checking email or typing documents. One test of performance is in having a lot of tabs open in a web browser (a generally memory-intensive affair), and the AK1 handled all of them effortlessly.
What's more, the AK1 has an integrated Intel HD 500 graphics card, which delivers smooth video playback and graphics display from streaming sites like YouTube or Netflix.
Storage is modest at only 120 GB, but the good news is that you can easily slot in a 2.5" SATA drive into the AK1 to expand capacity. Everything else, from wireless connectivity to an overabundance of USB slots, are also noteworthy.
Many more wonderful things can be said of the ACEPC AK1. Simply put, it's one of the best mini PC that's both functional and affordable.
Pros
Affordable
Good performance for productivity tasks and video streaming
Plenty of USB ports
Quiet operation
Cons
Can get quite hot
Smaller internal storage capacity
Our Rating: 4.6 / 5.0
Processor: 8th Gen Intel i7-8550U
Memory: 16 GB DDR4 SDRAM
Storage: 256 GB SSD + 1TB HDD
OS: Windows 10 Pro
Ports: USB 3.0, USB 2.0
Display Ports: DP, HD
Wireless Connectivity: Wi-Fi (802.11bgn)
Dimensions: 22.5 x 17.8 x 5 cm / 2.72 kg
The Kingdel NC860 is a powerful mini computer that's also much cheaper than other machines with comparable specs. And what specs they are! An 8th Gen Intel i7 forms the heart of this mini PC, coupled with 16 GB of memory and an integrated Intel UHD 620 graphics card. Throw in an SSD/HDD hybrid, and you have yourself a winner.
The NC860 is fantastic for multimedia tasks like video editing and sound mixing. Its small size and graphic prowess also make it the perfect high-end media server for your home. The specs are reflective of actual performance, able to handle multiple apps or CPU-intensive software like Photoshop with ease.
The NC860 adopts a fanless design, so it's super quiet. The problem, though, is that this computer tends to get very hot during operation; far hotter than a computer with a built-in fan. You'll need to either place this strategically, so it gets proper ventilation or just install external fans.
Despite these hiccups, the Kingdel NC860 is still an excellent and powerful option. It's the best mini PC if you're looking for both affordability and high-end performance.
Pros
High-end performance and specs
Large storage capacity
Relatively affordable vs comparable machines
Cons
Our Rating: 4.7 / 5.0
Processor: Intel Celeron J4115 (1.8 GHz)
Memory: 8 GB DDR4
Storage: 128 GB SSD
OS: Windows 10 Home
Ports: USB 3.0, USB 2.0, Micro SD card, Gigabit Ethernet, full function Type-C
Wireless Connectivity: Dual-band Wi-Fi (802.11 a/b/g/n/ac), Bluetooth
Dimensions: 25 x 14.6 x 6.2 cm / 840 g
The AWOW Mini PC is nifty little machine that can be used for a wide variety of business, productivity, and home entertainment tasks.
For starters, it uses a modest but surprisingly efficient Intel Celeron processor with four cores at 1.8 GHz, ideal for typical non-power user computing tasks. The 8 GB DDR4 RAM provides plenty of memory for multitasking or running memory-intensive tasks like extensive browsing. As a base computer, it does its job very well.
Connecting to the Internet or your network is speedy thanks to its fast Gigabit Ethernet port and multi-band Wi-Fi connectivity. This makes the AWOW Mini PC fantastic to be used as a home server. But where it really shines is in its support for up to three displays at once using its two HDMI ports and one USB-C, making it a fantastic computer for your home theatre system.
Performance-wise, nothing bad can be said about the AWOW Mini PC. It's also the quietest and fastest option in its price tier. Overall, it's a machine that gives excellent value for money.
Pros
Supports up to three displays
Fast internet connectivity (both wired and wireless)
Decent performance for basic, everyday tasks
Cons
Takes a fair bit of know-how to set up properly
Our Rating: 4.6 / 5.0
Why Get a Mini PC?
Mini computers are a compromise between a desktop system and a laptop. You get the expandability and flexibility of the former and the portability of the latter. But why and when should you get one?
Saving space is one of the top reasons why you'd want to buy a mini computer. But then again, a laptop solves the same problem. So compactness shouldn't be the sole driver for your purchase decision. Instead, look at how you plan to use it.
A small form factor PC is great if you're looking for a computer to do basic productivity tasks, but don't need a powerful system to play high-end games or work on large multimedia projects. Activities like browsing the Internet, checking email, or organizing your photo collection are ideal. In the age of work-from-home setups and long-distance learning, mini PCs offer a cheaper, portable and more flexible alternative.
Now, if you're looking for a gaming mini PC, it certainly is possible. There are models available with mid to high-end graphics cards installed, or at least the ability to add it yourself. However, these machines tend to be expensive and slow. If you're looking for the best mini gaming PC, it might make more sense just to buy a full-size gaming desktop (for power) or a laptop (for portability).
Things to Consider When Buying a Mini PC
Apart from their size, buying a mini computer isn't that much different from buying your typical desktop or laptop computer. You'd pretty much look at the same specs, hardware considerations, and features.
How Will You Use It?
Before buying a mini PC (or really, any computer for that matter), you need to figure out why you need it, and how you'll use it. Specifically, which applications will you be using? Will you be doing light tasks like surfing the web or checking email? Or will you be doing some multimedia work like editing videos or photos?
Virtually all of your purchase decisions will stem from this, so don't skip this step! The rest of this section will also compare the different specs based on how you'd typically use them.
Note that there are some use cases that are simply not possible (as of the moment) with mini PCs. High-end gaming is one of them, as well as heavy editing or graphics work. So manage your expectations appropriately.
Size
Despite being called mini PCs, there are actually many size subcategories within the mini computer classification. There are, however, no hard or fast rules, as companies have many different interpretations on what constitutes a mini PC.
The smallest mini computers are what's called "stick PCs". Because of their small size, however, they're typically very underpowered and are only ever used for elementary applications like display signage or as a media computer. For even rudimentary casual use, it's not that suitable.
Next up in size are the NUC PCs, or Next Unit of Computing as Intel calls them. These are Windows-based PCs that are around 5 to 6 inches in size. A lot of them use mobile-oriented processors, making them suitable for light tasks without consuming much power.
Beyond this, you get a broader variety in sizes. You'll encounter anything from smartphone-sized units to boxes reaching a compact desktop in size and performance.
Size is essential depending on how (and where) you plan to use your mini computer. Suppose you're aiming for something that you can hook to a TV as a streaming device. In that case, it's best to get a compact unit that can be tucked behind or underneath your television. If you're after a laptop alternative, then you can get a little bit bigger in size to give way for better specs
Processor
The processor or CPU is the heart of your mini computer that processes and executes tasks. It's one of the three major specs that determine how fast your computer is, with the other two being memory and storage (graphics card as well if you're into playing games).
The CPU is often the most expensive part of a mini-computer, so it's vital that you pick the right one. With that said, comparing different CPUs can be confusing and complicated, especially for non-tech savvy buyers.
To simplify the process, let's focus on Intel CPUs for now, because they're the most popular and widespread in the market.
If you're planning to do basic productivity tasks like light web browsing or checking your email, a low-end CPU like the Intel Atom or Celeron is more than enough. If you want something a bit more powerful, then you can jump up to Core i3 processors.
For modest gaming, graphics work, or other processor-intensive data-crunching apps, you need something more powerful. Both the Core i5 and i7 can fit the bill quite nicely.
You also need to be aware that Intel CPUs have "mobile" and "desktop" versions of each processor. In Intel chips, you can usually tell this by the last letter of the processor's number. If you see "T" or "K", then it's a desktop CPU. For mobile, it's "U" or "Y".
Why is this important? Because, as a rule of thumb, a desktop CPU will be far powerful than a mobile CPU of the same chipset. Mobile processors will be more concerned with the efficient use of battery power. So if you're a video editor who wants to do work on the go, it's best to go with the desktop version of the Core i5 instead of the mobile Core i5.
Memory
Your mini PC's memory dictates things like how many tabs in your browser you can have open at a time, or how many programs you have running simultaneously. If you work with large documents or media files, a large memory is also essential for your computer to keep up.
The minimum you should go for is 8 GB, which allows you to do tasks like handling a reasonable amount of documents and browser windows without showing signs of lag. If you're a photographer, videographer, or digital artist working with apps like Photoshop, it's worthwhile to upgrade to 16 GB.
Luckily, memory is inexpensive nowadays, despite having such a significant impact on your mini PC's performance. You often can quickly expand later on should you need more, at bargain prices.
Storage Size
Storage is, of course, a no-brainer requirement, although it's not as crucial as it was years ago. As for capacity, it really depends on what you need, but 1 TB is a good starting point. With external hard drives getting cheaper and cloud storage more prevalent, internal storage isn't that big of a deal anymore compared to years back.
What's more important is the type of storage you're getting, since that will impact performance. You have two options here. The traditional hard disk drive features more significant capacities and is cheaper, but is slower and more prone to failure.
The better storage to get is a solid state drive or SSD. SSDs use flash memory technology, allowing them lightning-fast file transfer speeds. You'll notice that your computer and applications boot up much faster with an SSD. The drawback is that they're more expensive on a per GB basis.
So bottom line, get a mini PC with an SSD. A capacity of 256 GB should be enough for most users.
Graphics Card
For most mini PCs, a dedicated graphics card is a sort of a luxury. Hence, it's not as prominent compared to desktops or laptops. Often, what you'll get is an integrated graphics card that does a fantastic job for basic video playback or light, casual games.
There are some, however, that incorporates a dedicated graphics card. They will give you some graphics muscle and can make your unit into a modest mini gaming PC. Do expect that these mini PCs will be on the bigger size, and they tend to be slower and more expensive.
If you do decide to go with the dedicated graphics card route, make sure your CPU, memory, and storage are up to par (which, sadly, can only further drive the cost up).
Wireless Connectivity
The vast majority of mini computers should already be Wi-Fi capable right out of the box. Look for either Wi-Fi 5 (802.11ac) or WiFI 6 (802.11ax) for the best compatibility with modern wireless networks.
However, a small number are not and require you to purchase a separate dongle or Wi-Fi card to enable wireless connections. Bluetooth support is also nice to be able to support some devices.
Ports and Connections
As with any computer, the vital port is the USB port. Make sure you have enough to allow you to hook up a keyboard, mouse, and an external hard drive at the very least. A good number to aim for is four ports, and they should be distributed in the front and back of the computer for easy access.
For future-proofing your computer, also get one with USB-C ports. A Thunderbolt 3 port and SD card reader are also excellent additions. Only emphasize USB 2.0 ports for backwards compatibility with older devices.
Next, check how you'll connect a monitor to your mini computer. The bare minimum should be a DisplayPort and HDMI if you plan to connect your computer to your Smart TV. Computer monitors often make use of DV or USB-C. Speaking of monitors, you can also get VESA mounting support so you can attach your mini computer to the back of your monitor – a fantastic space-saving feature.
Fully Configured vs Bare Bones System
Like buying a regular computer, you can get a mini PC in either as a fully configured setup, or a bare bones system.
A fully configured mini PC is ready to be used right out of the box, complete with processors, memory, and all internal components. It has all the cables you'll ever need, and in most cases even comes bundled with a keyboard and mouse. All that's required is hook it up to a display, and you're good to go.
A full setup system is perfect for convenience. Regular, non-tech savvy users will appreciate that it's easy to use, just like any other consumer product.
A bare bones mini computer is one with only the minimum components installed – usually just a motherboard and wireless connectivity. Before you can use it, you need to add in the missing hardware and install the operating system.
Bare bones systems are ideal for the tech user who wants to have maximum flexibility with their setup. They can combine, use, or even reuse their old components into their new mini PC. Maybe they want to reduce costs or boost performance. Of course, the drawback is that you need to be more hands-on in building it (but then again, some people find the thrill in that).
Noise
Mini PCs tend to be noisier than desktops or laptops in general, and that is due to the internal fan. Because they're smaller in size, the fan operates more often to help regulate the system's temperature. Hence, make sure you're buying a mini PC with a fan noise that you can live with.
Read next: What's the Best 8-inch Tablet?