The Best Multicooker in the UK 2021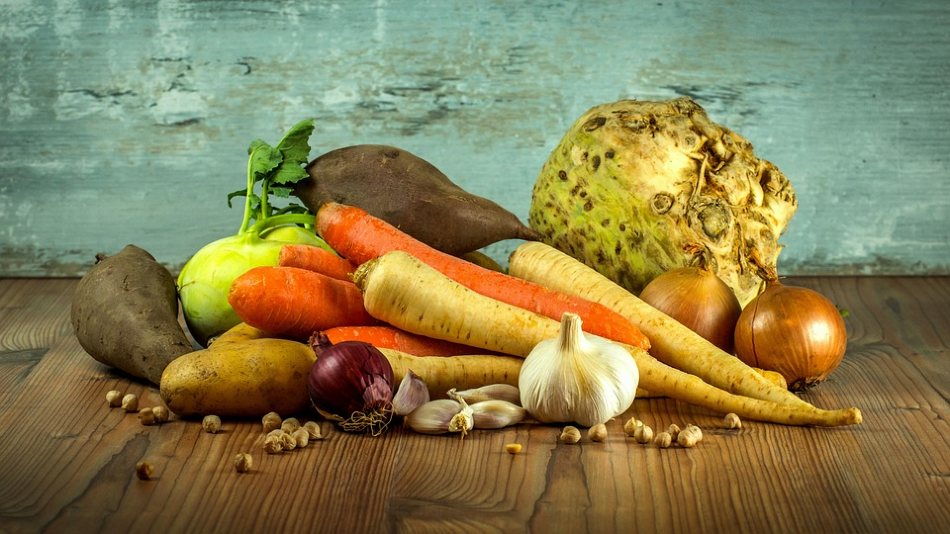 For the single parent or busy worker, the multicooker is one of the best tools to use to help you cope with busy days.
It's a kitchen wonder (and so are air fryers!) that combines multiple appliances into one easy-to-use package. With it, you can assemble gourmet meals in minutes, have it cook while you're doing something else, then have it ready by supper.
While it's a must-buy for any kitchen, there are far too many models and brands out there that it's difficult to choose. So let's take the burden off your shoulders as we run through some of the best multicookers in the UK you can buy right now.

The Best Multicookers 2021
Capacity: 5 litres
17 presets including bake, slow cook, yoghurt, and saute
Automatic warm and 24-hour delay timer
Non-stick and dishwasher safe pot
Quick touch controls
The Drew and Cole CleverChef 14-in-1 might seem intimidating with the various buttons on its front interface. But you'll quickly find that, ironically, it's what makes this multicooker so easy to use.
All of those front buttons are actually presets, and there are 17 of them. That's 17 different cooking methods you can do with the touch of a button. This makes the CleverChef one of the more versatile multicookers in the market.
The multicooker does an excellent job with the actual cooking, in our experience. It's great for making stews in a fraction of the time with the pressure cook option (as evidenced by the fantastic Beef Bourguignon we whipped up with the CleverChef).
Baking is also great with this unit, although you won't be able to achieve high temperatures (more than 160 C) with it that are necessary for some recipes.
We also loved the modern, sleek black design of the CleverChef. It's shiny and gorgeous and will fit right in with today's modern appliances. The Quick Touch Controls are also easy to press and use, and the LCD screen is comfortable to read.
The price point isn't too bad either, especially with all the cooking presets you'll get. The 5L capacity is more than enough to cook a decent meal for up to 6 people.
Overall, the Drew and Cole CleverChef 14-in-1 is an excellent addition to a modern kitchen. It's one of the best value multicookers you can buy.
Pros
17 different presets allow you to cook almost anything
24-hour delay timer and warm function
Easy to press touch controls
Sleek, modern look
Cons
Might be intimidating at first glance
Can only achieve a maximum temperature of 160 C
Capacity: 5.6L
Cooking Methods: 7-in-1 including slow cook, roast, bake, and steam
12-hour timer with automatic cook times of up to 12 hours
Dishwasher safe and non-stick stainless steel pot
Digital controls with LCD indicator
The Costway 7-in-1 is one of the best multicookers for slow cooking, thanks to a number of its features. For one, this unit uses a tempered glass lid instead of the closed covers of most cookers. This allows you to continually monitor the food without having to lift the lid, which can lower the temperature by releasing some of the heat.
The Costway can be programmed for up to 12 hours on automatic, after which it will enter into warm mode. This length of time is more than enough to cook a wide variety of stews. Our pot roast cooked particularly well in this unit and was fork-tender after close to 6 hours.
You can also use the Costway as an oven by switching from Time to Temperature mode. This allows you to adjust the temperature, just as you would with a regular oven.
The Costway is also wider than most multicookers. For some dishes like our pot roast, it allowed a more even distribution of heat at the bottom, leading to a better cook.
The design looks like a piece of standard kitchen equipment with a stainless steel casing. The control is straightforward to use with a simple rotary knob for making selections.
The cons of the Costway, though, is the lack of a pressure cooker option, which is a mainstay of most multicookers. However, it more than compensates for this by being an excellent slow cooker. If you don't mind the long wait, you can achieve the same, sometimes even better, results.
Overall, the Costway is fantastic multicooker without many bells and whistles. If you're looking for something basic that gets the job done, this is an excellent pick.
Pros
The tempered glass lid allows you to see the food while cooking
Automatic cooking of up to 12 hours
The wider cooking area permits more even heat distribution
Cons
No pressure cooker option
Very basic features
Capacity: 8L
Cooking Methods: 7
Presets: 14
Pressure Range: 40 – 80 kPa
24-hour delay timer with warm function
No comparisons of multicookers would be complete without mentioning the Instant Pot. The brand is one of the most popular brands of multi-purpose cooking equipment, known for its versatility and "set it and forget it" convenience. The Instant Pot 80 Duo delivers on this front pretty well.
Like other models of Instant Pot, the 80 Duo combines 6 cooking functions into 1 package. This model, however, takes it up a notch by adding a 7th mode.
From making porridge to yoghurt, the Instant Pot Duo 80 certainly makes life easier for the homemaker. We have even heard of some who have used the Instant Pot as a heater for baby bottles.
However, the one function you'll probably use the most is the pressure cooker option. This is where the Instant Pot truly shines. It's equipped with safety mechanisms that seal everything in, so no visual heat or steam escapes from the unit. It's also capable of monitoring and maintaining temperature and pressure, thus you're assured of even cooking throughout.
You can make use of 17 presets for a quick, one-touch cook for a wide variety of recipes. There are buttons for making stews, chillies, multigrain rice, even for keeping yoghurt at the right temperature.
The Instant Pot also feels well-built. The pot's interior is made of stainless steel and is easy to clean. The 8L capacity is more generous than most are offering, allowing you to cook big batches.
Overall, we were impressed with the Instant Pot Duo 80 and now know why it's such a well-known brand. It's quite versatile, but we believe it shines as the best multicooker with a pressure cooker available in the UK.
Pros
More energy efficient than other multicookers (uses up to 70% less energy)
Silent operation with no heat or steam emissions
High safety rating
Generous 8L capacity
Cons
Slightly more expensive than comparable models
Capacity: 5.6L
Cooking Presets: 5
Temperature Range: 65 – 230 C
Up to 12 hours automatic cooking time
Digital temperature and time control
Crock Pot is another famous kitchenware brand, but this one is synonymous with slow cooking. In fact, many Americans mistakenly refer to any slow cooker as a "crock pot".
While being the leaders in slow cookers, Crock Pot has expanded into the multicooker territory with the Crock Pot Multi-Cooker. In addition to slow cooking, this unit allows you to steam, bake, sear, and sauté food.
This multicooker keeps the wider design of the original Crock Pot, which makes it ideal for slow cooking large pieces of meat. Generally, we use it where we would any other slow cooker. That means making casseroles, stews, or some delicious pulled pork.
The 5.6L capacity is average at best, suitable for a family of around 2-6.
What we like best about the Crock Pot Multicooker is the control panel. The buttons are perfectly sized and pressing them is effortless. The icons are also self-explanatory. The LCD screen is bright and clearly displays time and temperature information.
Unfortunately for this multicooker, Crock Pot stuck to its slow cooker reputation and didn't add a pressure cooker option. It's a shame if you want to have meals cooked faster, but the slow cooker does make it effortless so the extra waiting time shouldn't be a problem.
Another issue with the Crock Pot Multicooker is the inner pot lining. Many users have reported it peels way too easily. If you're buying this, we suggest taking extra care with the pot and avoid using metallic objects when scraping or cleaning it.
Overall, the Crock Pot Multicooker delivers solid, slow cooking performance to your kitchen. If you're looking to stew and braise meats over a Saturday afternoon, this unit allows you to do that effortlessly.
Pros
Wider base for better heat distribution
Easy to use control panel with bright LCD screen
Very efficient at slow cooking
Cons
The pot's inner lining can peel off if not used properly
No pressure cooker option
Capacity: 6L for the cooking pot, 3.6L for frying basket
Cooking Methods: pressure cooker, air fry, slow cook, sauté, bake/roast, grill, steam
4-12 hours automatic cook for high heat settings, 6-12 hours for low heat settings
TenderCrisp Technology adds a crispy finish to dishes
The Ninja Foodi Multi-Cooker is one of the best multicookers with air fryer in the market. By giving you the ability to fry, there's really nothing you can't do with this cooker.
Let's talk about the air fryer feature first. It uses the proprietary TenderCrisp technology, which gives the crispy results of frying, only healthier. It uses 75% less fat, which can really cut down on the calorie count.
We tried frying chickens in the Ninja Foodi, and it's totally legit – crispy without the greasiness. A small downside, though, is that the food loses its crunchiness much quicker than traditional frying methods.
But where the Ninja Foodi kicks it up a notch is by allowing you to pressure cook, then air fry them. You can do this by using the pressure cooker lid for pressure cooking food, then switching to the crisping lid during the last few minutes.
Imagine roast chicken that's juicy on the inside (from the pressure cooking), while being crispy on the outside (from the air frying). It's a result that's honestly hard to achieve with anything else.
The reversible rack also allows you to cook different types of food together, so you can easily prepare whole meals in just one session.
The Ninja Foodi has a sleek, visually appealing finish. Although we personally find it to be a bit bulky, and it does eat up quite a bit of space than most multicookers. But for the added power of air frying food? We don't really mind.
One last thing about the Ninja Foodi is its cost. It's a unit that costs 3X than your average multicooker. But we find that, for the versatility and functionality, it's a very worthy investment.
Overall, we like the versatility and flexibility of the Ninja Foodi Multi-Cooker. If you want a healthier lifestyle but just can't seem to let go of the occasional French fries or fish and chips, this kitchen cooker is a good compromise.
Pros
Allows you to pressure cook and crisp food in the same pot
Cooks food in a healthier way
Reversible rack for cooking different food together
Cons
Very expensive
It's larger than most cookers, so it takes up more space
Capacity: 4L
Cooking Methods: saute, rice cooker, stewing
24-hour delay timer
James Martin recipe book
This Wahl Multicooker was designed in collaboration with celebrity chef James Martin.
But don't expect a high end, premium cooking equipment with all the bells and whistles. It's actually a simple kitchen tool that simply gets the job done, with a budget price to match (you do get a James Martin recipe book, so you could at least replicate some of his dishes with the cooker).
This multicooker is easy to use, with simple controls. It only allows you to do two things. One is to choose from 6 presets, including stewing, sautéing, steaming, and cooking rice. The other is to set the timer to schedule a cooking time.
However, some might find the controls a little too simplistic. You can't control things like temperature, so it might seem limiting for someone who likes to fine-tune their cooking.
The 4L capacity is just the right size for everyday cooking for a family of around 3 or 4. Visually, it's minimalistic without drawing attention to itself. It should fit well with any kitchen decor.
Overall, the Wahl James Martin multicooker works as advertised. It's perfect as a no-fuss appliance for people who just want a quick and hearty everyday meal.
Pros
Very simple to use
Budget-friendly price
The smaller size is ideal for tighter living spaces
Cons
No way to control the temperature
No pressure cooker option
Capacity: 6L
12 smart menus (presets)
Fully interactive controls and interface
Pressure Range: 10 – 80 kPa
Automatic slow cooking for up to 10 hours
Sage's Fast Slow Pro Cooker might be a confusing name, but it merely means that it excels at both slow and fast cooking methods.
Right off the bat, we can't help but admire the gorgeous aesthetics of this multicooker. The shiny stainless steel exterior is total eye candy, and it wouldn't be totally out of place in an Apple Store.
In fact, it's like someone slapped an iPod on the side of a rice cooker. The digital display tells you everything you need with this cooker, from how much pressure the cooker is currently cooking, to the many presets you can choose.
To be honest, we cooked so many meals in this thing simply because it was such a joy to use!
Performance-wise, this multicooker cooks exceptionally well. When using the pressure cooker function, it safely keeps heat and pressure in, then automatically releases it as needed. Dual sensors also effectively monitor and maintain the temperature for even cooking.
The presets help you select the best method to cook specific recipes. The "risotto" setting caught our eye and, seeing how difficult it is to make the dish, we gave it a go. While it's not going to match a meticulously cooked stovetop risotto, it did a decent job of replicating some of that creaminess without completely drying the rice out.
You can also create presets of your own if you want to tweak and fine-tune settings for specific recipes.
The 6L pot emphasizes easy cleaning. It's made with PFOA and PTFE ceramic coating which prevents food from sticking. The included stainless steel steamer basket and rack also allow you to cook multiple foods at the same time.
Overall, the Fast Slow Pro Cooker is an excellent premium multicooker with a price range that's not surprisingly excessive. Even if you're not using it, it's visual appearance is sure to improve the look of your kitchen.
Pros
Gorgeous exterior with bright control panel
Generous 6L capacity
Presets work great and can be adjusted
Excellent cooker performance
Cons
Why Get a Multicooker?
Multicookers are the ultimate convenience. They allow you to prepare elaborate meals in a single appliance, and all by just pressing a few buttons.
For people who are busy working or overloaded with household chores, multicookers are a godsend. It keeps active cooking time to a minimum, so you can attend to other tasks. And because it only involves one piece of equipment, it reduces clean-up time as well.
Multicookers also help you save space by combining many different kitchen equipments into one package. It's great for those living in tight spaces such as apartments or flats.
And as a side benefit, multicookers also allow for healthier eating. That's because most of its cooking methods (like steaming or stewing) don't involve any oil or fat.
However, multicookers do take some of the involvement out of cooking. If you're someone who enjoys tinkering around the kitchen and adding that hands-on touch to your meals, multicookers might not appeal to you.
Still, it's not every day that you have the time and energy to prepare a multi-course meal. For those days that you just want to relax, multicookers are a great alternative.
What to Look For in a Multicooker
Multicookers come with a wide range of features, with a lot more added with every model that hits the market. Probably the only thing they have in common is that they allow you to cook food in multiple ways using only one piece of equipment.
However, there are some factors that you need to consider when buying a multicooker. Here are some of them:
Capacity
This is the amount of food that the cooker can accommodate, and is usually listed in litres.
There really is no "perfect" size for a multicooker. It all depends on how many people you need to cook for. A 6L multicooker should be more than enough to prepare for a family of four.
If you like cooking in big batches and storing them in advance, though a bigger capacity will serve you well.
It's important to note that the maximum capacity doesn't necessarily mean that's the volume of food that you should cook. That means a 6L multicooker can only accommodate around 4 or 5L worth of food.
You need to have a little buffer for things like food expanding or water boiling over. For example, rice expands as it cooks, so you can't fill the multicooker to the brim with uncooked rice, or else things will get pretty messy.
Cooking Methods
Of course, a multicooker wouldn't be a multicooker if it can only do one thing. You need to look at what cooking methods your prospective multicooker can do.
As a minimum, a multicooker should be able to replicate a pressure cooker and a rice cooker. These two alone will allow you to cook a wide variety of recipes. Advanced models will give you more functions. Some let you steam, sauté, and even prepare yoghurt. And there's no beating the convenience of baking bread in a multicooker.
As you add more and more cooking methods to it, though, the price of a multicooker tends to shoot up. So we recommend choosing one with cooking methods that you'll benefit from one way or another. The last thing you want is splurge on a multicooker with half of the functions you won't ever use.
Ease of Use
Many people like multicookers because of their "set it and forget it" nature. Most of them have presets that allow you to cook specific food at the push of a button.
For instance, most multicookers will have presets for cooking vegetables. When you press the button, it will automatically set the correct temperature, pressure, and time to produce perfectly steamed, crisp veggies.
If you can, look for a multicooker that allows you to adjust a preset. This option is great for tweaking cooking presets to cook your food perfectly.
Some models also have LED screens, so you can monitor your cooking down to the minute. It's a feature commonly found in more expensive multicookers, though, so keep this in mind.
Ease of use also extends to how easy it is to clean afterwards. Make sure the bowls and containers are removable and dishwasher safe. Look for exteriors without a lot of gaps where small bits of food can get lodged.
Temperature and Pressure Control
Most multicookers will have presets for ease of use. But if you're adventurous and want to experiment on your own, it's best to look for a cooker that lets you adjust pressure or temperature manually.
For pressure cookers, being able to change the pressure (in kPa) is the key to fine-tuning for perfect results. Higher pressures lead to higher temperatures in your cooker, which speeds up cooking time. However, this can destroy the flavour or texture of more delicate items or dishes.
For non-pressure cooker applications, temperature control is the primary way to control your cook. Like pressure, a higher temperature can make food cook faster, at the expense of quality and freshness.
Material Used
The type of material used inside the multicooker is vital for two reasons. One, it determines how easy it is to clean, and two, it defines how well or evenly the food inside the multicooker cooks.
The most common material used is non-stick aluminium. As the name suggests, food doesn't readily stick to its surface, making it very easy to clean. The material is also good at conducting heat, ensuring every apart of your food cooks through evenly
Scheduling Features
If you're a very busy individual (and, who isn't?), you might want to look into the timer and schedule functions of your multicooker.
The most essential feature is a warm function, which automatically kicks in once the food has finished cooking. It allows you, for example, to cook your meal in the middle of the day, then have it warm and ready for you by dinnertime.
More premium models will have delay timers, which allow you to place everything in a pot then schedule a time in advance where it will cook automatically.

Read Next: The Best Soup Makers in the UK