Best Non Alcoholic Wine 2021 – UK Buyer's Guide & Reviews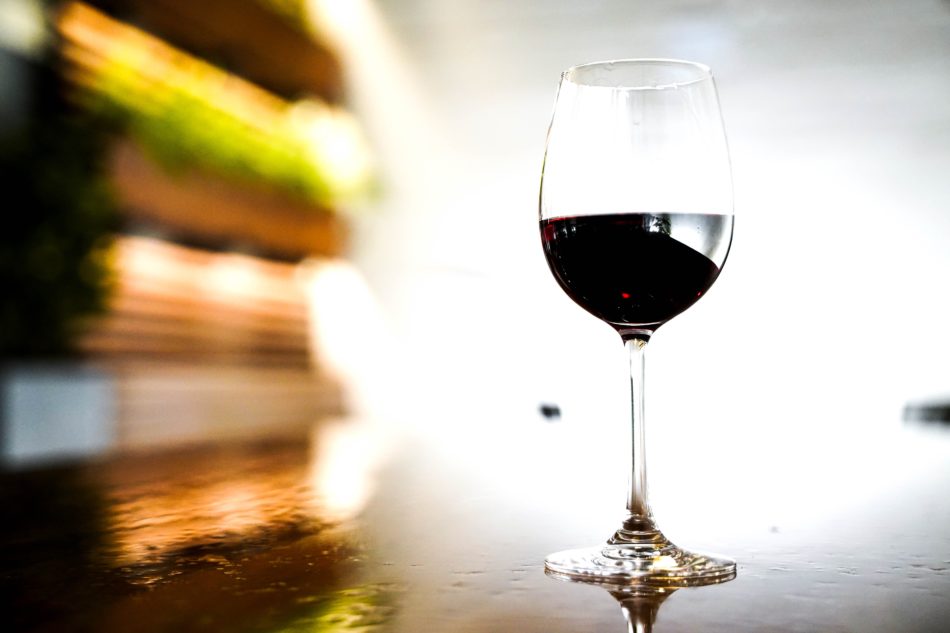 To the self-respecting wine connoisseur, anything labelled as non-alcoholic might seem like sacrilege. While it's true that, historically, non-alcoholic alternatives might have struggled to hit the right notes, things have changed.
Vineyards and wine producers have succeeded in delivering a wealth of alcohol-free alternatives for the wine lover looking to savour the complex flavours and aroma of authentic wines. Here's our pick of the best non alcoholic wines you can buy and enjoy right now.
Our Picks of the Best Non-Alcoholic Wines in 2021
Feeling inspired by what you've learnt about non-alcoholic wines? You've no shortage of options when it comes to seeking out a quality alcohol-free Chardonnay or champagne nowadays, but all that choice certainly makes for a competitive market.
To help you sift the wheat from the chaff and save the disappointment of a lacklustre bottle, we've narrowed down some of our absolute favourites for you to consider. From spectacular sparkling wines well-suited to summer days, to more refined whites for those seeking distinguished depth of flavour and aroma, there's something for everyone in this enticing batch of brilliant wines.
Style: Cabernet Sauvignon
Format: case of 6 x 750 ml bottles
Cabernet Sauvignon is one of the more common and well-loved red wine styles in the world, and one that is perfectly captured by this alcohol-free Cab made by Eisberg. Visually, it seems convincing enough with a ruby red hue that's indicative of the style.
Like any good Cabernet Sauvignon, Eisberg's version has good body and richness throughout. It's not too dry, either, with a hint of sweetness. Flavours of dark fruit like plum and raisin are evident, with a little bit of cherry. The finish is nice with distinct acidity. If you're used to a Cab, however, you might be missing some of the bitterness from the tannins and alcohol which give the wine its characteristic bite. A bittering agent would've been a welcome addition to replicate the flavor profile of a Cab fully.
It's also rich enough to be used as your go-to cooking wine. Eisberg is incredibly fantastic in a slow-cooked beef bourguignon.
Overall, Eisberg is a good substitute for the real thing and is close enough to wine versus just a dry grape juice. You could say it's an acquired taste especially if you're familiar with a Cabernet Sauvignon, but we find it grows on you.
Our Rating: 4.3 / 5.0
Style: Sauvignon Blanc
Format: case of 6 x 750 ml bottles
Like it's red wine cousin, the Eisberg Sauvignon Blanc is made just like any wine. It's only after the fermentation process is the alcohol content removed. This ensures that much of the character of a true Sauvignon Blanc is preserved.
Eisberg pours with a pale yellowish hue with excellent clarity. Take a whiff, and you'll get the familiar fruity and citrus tones of a Sauv Blanc like lemon and apple, with just a hint of floral. The aroma translates into the taste, fortunately.
There are also vegetal notes in there (in a good way!) like grass and peppers that add interest with each sip. The wine tastes a bit sweet, which might be disappointing to purists expecting the characteristic dryness of a Sauv. Fortunately, the sweetness isn't too cloying and still makes Eisberg pretty crisp and refreshing.
Overall, Eisberg is a very quaffable white wine that tastes close to a real Sauvignon Blanc. A good thirst quencher on a hot day or as an everyday drink to accompany a light meal like a summer salad or turkey roast.
Our Rating: 4.7 / 5.0
Style: Sparkling White (similar to Prosecco)
Format: 750 ml bottle
Prosecco is one of the more well-loved sparkling white wines praised for its refreshing dryness and fruity flavours. If you miss it but can't have the alcohol, this Scavi and Ray Spumante is a fantastic alternative.
As a prosecco substitute, Scavi and Ray preserves the characteristic lively carbonation that gives the familiar mouthfeel and bite of this Italian wine. The flavours are there, too, from the burst of fruity flavours like apple and honeysuckle to a hint of smokiness that adds subtle interest to the profile. Unlike other alcohol-free wines, Scavi and Ray isn't too sweet and perfectly replicates prosecco's dry finish.
Overall, this is one of the most incredible and convincing alcohol-free version of sparkling white wine available in the market. It's a good enough substitute to be used during special occasions. The only drawback is that it's a bit expensive, given that the price is pretty close to an alcoholic version.
Our Rating: 4.5 / 5.0
Style: Rose
Format: 750 ml bottle
Belle and Co.'s Rose is a non-alcoholic rose wine with a small twist – it also contains green tea. It might seem a strange addition to wine, but it works. The tea's tannins add a tart and bitter quality to the wine's profile, compensating for the loss of complexity from the removal of alcohol.
Visually, Belle and Co. pours a lovely pink colour that a good rose possesses. The hue, unfortunately, doesn't translate that well to the taste. Yes, there's a refreshing fruity quality with crisp apples and citrus notes in the profile. Unlike a real rose, however, there isn't much red fruit flavour in there (think strawberry), or much of it is psychological because of the red colour. Thankfully, the aforementioned green tea adds much interest to this wine to keep it from getting too boring.
The finish is nice and dry, with a sweetness that is actually tempered and balanced for a non-alcoholic wine.
Overall, Belle and Co. tastes more like a sparkling white wine alternative than a real rose, but it's nevertheless an excellent non-alcoholic wine for celebrations. This price isn't too bad, either, as is the calorie content.
Our Rating: 4.3 / 5.0
Style: Sparkling Rose
Format: 750 ml bottle
Pierre Zero Rose is a good substitute for a bottle of authentic rose wine. Aside from the gorgeous pale pink colour, the flavour is also spot on with this non-alcoholic variant. It's made with Grenache grapes from the south of France, a low-tannic varietal often used in making roses.
You get a burse of fruity flavour with the Pierre Zero that's characteristic of a rose: berries, lychee, and peaches combined with fragrant floral notes. There's a slight minerality followed by a gentle yet distinct sweetness that complements the flavours nicely. It has good, lively carbonation that gives quite a bite when you drink it. The body is light and effervescent.
Overall, Pierre Zero is the best non alcoholic wine if you're craving specifically for a sparkling rose. It's fantastic for making alcohol-free cocktails as well, such as a Bellini or Mimosa.
Our Rating: 4.5 / 5.0
Style: Syrah
Format: 750 ml bottle
Torres Natureo Syrah is a non-alcoholic red wine that comes from one of Spain's most admired wine brands. Familia Torres has been creating wines since 1870, so they have a rich heritage to draw from when making this alcohol-free Syrah.
Syrah is a full-bodied wine style known for its dark fruit notes and complex, spicy finish. Torres Natureo certainly delivers on the flavour, with a blast of cherry, dark chocolate, and plum. The body is full and rich, and even possesses the complex tannin structure that is Syrah's signature.
However, the lack of alcohol does lessen its bitterness a bit. On the one hand, it does make Natureo more drinkable – perfect for everyday drinking or a dinner companion. On the other hand, though, it does make the wine less complex and exciting.
But, in the end, Torres Natureo Syrah delivers a rich wine experience san the alcohol. If you're looking for a complex tasting alcohol-free that's not too complex, give this one a try.
Our Rating: 4.7 / 5.0
Style: Sparkling Chardonnay
Format: 750 ml bottle
Thomson and Scott Noughty is a producer of non-alcoholic, vegan-approved, and organic sparkling wines. This wine is their take on one of the most popular white wine styles and grape varietals, Chardonnay.
As a wine style, Chardonnay has the usual lemon and apple flavours of white wine but tends to lean more towards tropical notes like pineapple. The flavours of Thomson and Scott Noughty are delicate, which is then interrupted by a lively sparkling mouthfeel. Finishes dry with a slight sweetness and pleasant acidity, and none of the metallic aftertastes.
Price-wise, it tends to be more expensive than most sparkling alternatives. However, you do get a guarantee of a pesticide-free product. The lovely flavour is also justified given the price. Overall, Thomson and Scott Noughty delivers an excellent non-alcoholic sparkling wine.
Our Rating: 4.5 / 5.0
Style: Sparkling White (similar to Prosecco)
Format: 750 ml bottle
Bella is an alcohol-free wine produced right in the heart of Prosecco's homeland – Treviso, Italy. It's made with the same Glera grapes traditionally used in Italian sparkling wines, using a proprietary process that nicely preserves the characteristics of sparkling wine.
Bella's flavour leans more on fresh grapes, apples, and a hint of peach, complemented by a fresh floral scent. The lively effervescence gives Bella a nice bite and mouthfeel. Like a traditional Prosecco, this non-alcoholic wine also has some mineral overtones which add interest and complexity.
Overall, this is some of the most refreshing and natural-tasting Italian sparkling wines you'll ever taste. Bella's unique process allows for a delicate and fresh profile.
Our Rating: 4.5 / 5.0
Benefits of Non-Alcoholic Wine
There are many reasons why someone might choose a non-alcoholic wine over a traditional option. Some may be looking to curtail the intake of calories as part of a healthier lifestyle and leaner waistline. Others may be taking medication and unable to consume alcohol for fear of complications.
For those with a regular high intake of alcohol units, non-alcoholic wine might be seen as an easy way to minimise the negative effects of drinking. Whether it's used to supplement full-bodied bottles of your preferred reds and whites, or taken to as a total swap, non alcoholic wines bring plenty of potential benefits.
That groggy head and signature stomach churn of a killer hangover needn't be a sure thing. What's more, consuming all those empty calories won't be adding unwanted inches to your waistline and exacerbating all manner of potential health problems.
Myths About Alcohol-Free Wine
We're not for a second saying non-alcoholic wines are misleading customers with their content claims, but the trace volumes of alcohol you can expect in such bottles of plonk merit a mention.
Whether it's a mature red, summer-ready white or elegant champagne you've plumped for in the supermarket aisles, you can expect to have a very small level of alcohol still lingering in the mix.
That being said, legislation of non-alcoholic wines lays down some ground rules that give us a better idea of volumes and percentages. As a general rule, if a bottle of wine contains more than one percent of alcohol, it can't be called non-alcoholic. In a lot of cases, you'll find non-alcoholic varieties containing little more than half that. That's certainly a sharp decrease from the usual double-figures you'd find when glancing over ABV stats on everyday wine bottles, but this slight trace can still cause problems for those needing to steer well clear of any amount of alcohol.
Those with pre-existing medical conditions and patients taking courses of strong medication are advised to avoid even non-alcoholic wine options. If you're someone who falls into the latter two categories of drinker, it's certainly advisable to consult your doctor or health professional to ascertain whether or not you'll be able to enjoy non-alcoholic wine.
More Reasons to Consider Switching
We've talked about the obvious benefits of bringing down overall alcohol intake and huge dents in calorie consumption levels, but there's more good news when it comes to non-alcoholic wine and health benefits. Consider antioxidants, found naturally in both non-alcoholic and alcoholic wine varietals, which have long been proven to promote better health in humans.
With non-alcoholic varieties of wine, you won't find the pickings as rich as you might with conventional red vintages, but there's still plenty of alcohol-free choices that come packaged with the added perk of polyphenols and other antioxidants. If a leaner frame, less body fat and reduced fatigue aren't enough to get you to consider the switch, the cardiovascular credentials of some of these antioxidants (minus the negative aspects associated with alcohol consumption) certainly should.
How is Alcohol-Free Wine Produced?
When it comes to making this alcohol-free essential, there are two popular processes favoured by producers. The first of these is known as vacuum distillation. With this production method, the wine is evaporated at a temperature relatively lower than boiling processes. Sadly, there's a drawback to this method being used.
It is common for the most appealing aromas of a wine to suffer from the evaporation stages, disappearing into thin air along with the alcohol content. Signatures of wine, such as floral notes on the nose are compromised with this method, which is a key reason why it's the least popular method of removing alcohol by far.
The second and more commonly encountered method is reverse osmosis. Here, the compounds associated with aroma and other wine elements are filtered out prior to the eventual removal of alcohol via distillation processes. Once this is all over, any remaining water is returned to the wine compound that's just been filtered. The process is repeated again for good measure. In fact, many producers can repeat the process as many as four times before bottling the finished product.
Savour the Delights of the Non-Alcoholic World
So now you've been given the guided tour of the possibilities that await you in the non-alcoholic wine world.
Whether you're a former sceptic looking to be won over by an alcohol-free Cabernet Sauvignon that holds its own against the best of its full-bodied brothers, or a devotee of the grape who needs to curb their unit intake for health or lifestyle reasons, you've plenty of premier options.
Read Next: The Best Non-Alcoholic Beers in the UK