Best Outdoor TV Aerials in the UK 2021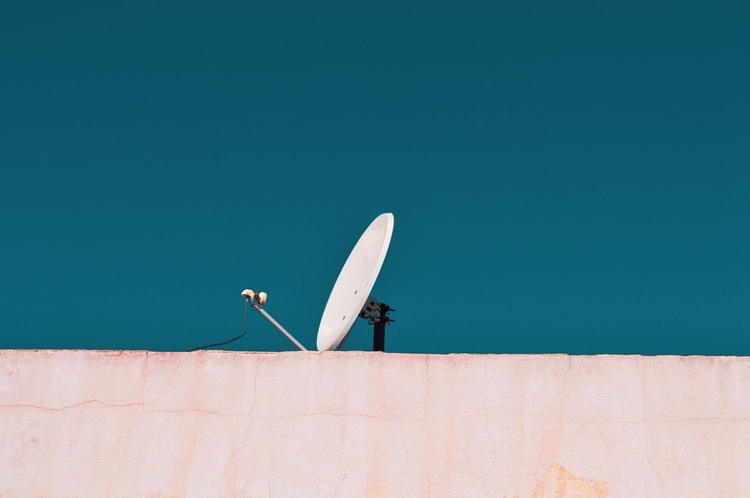 Living in the UK gives you access to a lot of perks. One of them is getting free, high quality TV channels. With the Freeview service, you don't need to spend monthly cable fees to watch top notch shows. You just need your TV set. Some cable services may also require an aerial to maximise your channel coverage.
But if you want to maximise Freeview viewing, you might want to invest in an outdoor TV aerial or antenna. These devices help pick up these signals so you can watch more channels in fantastic quality.
Buying an outdoor TV antenna can be tricky, but straightforward once you know how.
And that's what today's post is all about – getting you on the road to buying the best aerial for your UK home.
The Best Outdoor TV Aerials 2021
Specs:
Size: Wideband
TV Channels: 21 – 60
Frequency Range: 470 – 790 MHz
Gain: 14.5 dBi
Interference Filter: 4G LTE800 filter
The LABGear LAB450T is a professional grade wideband aerial that's flexible enough to be used in a wide variety of signal areas. But because of its high (14.5 dBi) gain, it's best suited in areas where signal strength is generally weak.
Despite being a high gain aerial, the LAB450T itself is surprisingly compact. It's not at all large and unwieldy like other aerials in its class. It's size is perfect for the job it's designed for.
A distinct advantage of this is that the LAB450T is very easy to install, thus helping you save in setup costs. You can easily place it in your loft, so no need to risk climbing up the roof just to install this aerial. It can even work in some apartment units as well where you don't have a roof, per se.
The LAB450T easily unfolds from its folded state (which, incidentally, also makes it easy to pack away), which can then be easily mounted using a mount arm. A tilting clamp also makes directing the aerial effortless. Coupled with an app, it allows you to find the perfect signal source in no time.
In a word, the LAB450T is fantastic. We used it in a friend's house, who had recently moved into a new area. Unsurprisingly, the signal strength was terrible. With this aerial installed, however, the clarity we got from every channel we tried is amazing. It held steady at 65% signal strength. Getting 173 channels out in the countryside is a modern wonder, and it's all possible with this aerial.
Despite being called a widespread aerial, though, the LAB450T is designed only for picking up Freeview channels. But since they're dominating free UK television anyway, this seems less of an issue.
Overall, the LAB450T is one of the best outdoor TV antenna in the UK. It works in a wide variety of areas, even those with weak signal strengths.
Pros:
Very compact and easy to install
High gain and directivity
4G/LTE filter for superb reception
Fantastic performance
Cons:
Only works with Freeview channels
Rating: 4.8 / 5.0
Specs:
Size: Wideband
Gain: 15 dBi
Interference Filter: LTE800/4G filter for frequencies above 790 MHz
This SLx model is one of the best digital TV aerials in the UK. It's top of the table, with a signal performance that makes it a great last resort if no other mainstream antenna can get the job done.
This aerial is a 64-element beast that boasts a gain of 15 dBi, one of the highest for any consumer grade antenna in the market. High gain also gives it above average directivity. Additionally, the two reflector booms installed dramatically improve the antenna's directivity. A tilting mast clamp makes it easy to fine tune the aerial's orientation as well.
The SLx is a bit larger, though, so it might feel a little unwieldy once you have it assembled. Despite the size, however, installing the SLx is surprisingly easy, although you'll probably need to break out a few tools.
The kit included contains everything you'll ever need to mount this on your home. The central pole and fittings tend to be flimsy, however the overall build quality is great on this one. The aerial cable supply is also shorter, which can create problems for larger houses. Luckily, cable isn't too expensive and is easy to source.
The SLx is designed for areas with a relatively low signal strength. We tried it out in a friend's house on the fringe of a small village out in the countryside. A lot of the previous channels, which were completely blurred, instantly became crystal clear. The LTE filter made very little difference, but that's because they were in a more remote location. A more dense urban neighborhood would've made better use of the 4G filter.
The aerial is also cost effective at just a little below £50. It's certainly much cheaper than having a professional install it for you.
Overall, the SLx Digital TV Aerial is a fantastic pick if you're looking for a powerful aerial to maximize the free digital TV channels in your area.
Pros:
Affordable price range
12 month warranty
Easy to assemble
It has one of the highest gains in a consumer aerial
Cons:
Can be too large for some homeowners
Rating: 4.6 / 5.0
Specs:
Frequency: picks up VHF and UHF signals
Interference Filter: LTE800 4G filter
360 Omni-Directional technology
As far as aerials go, the SLx Digidome is one of the most compact you'll ever encounter. It's so small you can easily grasp it in one hand, and it's certainly much smaller than even the most compact aerial in the market.
Its small size makes it ideal for use in any situation or setup. It has a low profile so it won't be a problem if your area has any regulations about aerial heights. Plus the minimal design is a refreshing change of pace, and it isn't an eyesore compared to wideband aerials.
Aside from a traditional home, you can also use it in mobile homes or caravans. There's no flimsy antenna to worry about even if your caravan is on the move.
Installation is easy too. There are no folding parts or complicated arms to assemble. Just attach the antenna to the stand, then attach it to the wall using the included screws. The antenna is shielded by a durable outer casing, which does a great job of protecting it against the elements.
The Digidome is an omnidirectional aerial, so you don't need to worry about orientation or directing it to a transmitter. Simply placing it in the area of your home that's nearest to the transmitter will do the trick.
With it being so small, we were skeptical if it would deliver, so we asked a friend living in Manchester to test it out. According to our research, the nearest transmitter to him is at Winter Hill, roughly 62 km away. He installed the Digidome, placed it in the loft nearest to the transmitter, and it registered 3 green lights out of 4. Needless to say, the signal output was fantastic. It picked up 200 channels right out of the box.
So there is no doubt the Digidome works! The included 4G filter is also a good insurance policy against stray mobile phone signals interfering with your TV's picture quality.
Overall, we were very impressed with the SLx Digidome. The size suggests that it shouldn't work, but it does. Extremely well, we might add. It's also not that expensive and is easy to install, so you save on additional professional installation costs.
Pros:
Compact design
Very easy to install
Affordable price range
Cons:
Despite being omnidirectional, it's still dependent on being placed near the transmitter for maximum effect
Needs power to work
Rating: 4.6 / 5.0
Specs
Omnidirectional portable aerial
Height: 5 inches
5 meter TV coaxial cable included
Supports: DVB-T TV, DAB Radio, Freeview
The Sniper Automotive Portable TV Aerial is one of the best outdoor TV antennas to take with you while on the road. It's a great companion if you want to enjoy TV viewing while camping, resting on a roadtrip, or as the primary antenna in your caravan.
As it's portable, installation is non-existent. Simply plug it into your TV using the coaxial cable provided, then put it in place. The Sniper Automotive has a magnetic base so it attaches itself easily on top of your vehicle without any adhesives or screws. A rubber strip ensures it doesn't mark or scratch the surface.
As a portable TV aerial, it gives an impressive performance. On a recent camping trip, we parked on a highly elevated part of the park and placed it on the roof of our campervan. We had instant access to around 97 TV channels, plus some FM radio channels to boot. The picture quality is decent.
Of course, it's not up to par with a regular TV antenna, but it would be unfair to compare it to such.
One thing we noticed with the Sniper Automative Portable is that it works better on open spaces. When using in the rain, the reception isn't as clear. The same is true when you use it in an area with lots of houses. That makes this aerial more suitable as a camping TV aerial than anything else.
The good news is that it works almost everywhere in England and Wales. You do need to retune this aerial when you travel around with it, but other than that it's very straightforward to use.
Overall, the Sniper Automotive Portable TV Aerial is a fantastic portable antenna for enjoying quality Freeview channels wherever you go. It also doesn't need to be powered up so that's one less electrical appliance to worry about when camping out.
Pros:
Portable yet powerful
Magnetic base for easy and secure attachment to surfaces
Doesn't need an external power source
Cons:
Doesn't work in crowded areas with lots of houses
Rating: 4.5 / 5.0
Specs:
Gain: 52 dB
Ideal Max Reception Range: 50 km
Channels: 60 digital TV channels with Freeview
Interference Filter: 4G LTE filter
4K Ultra HD compatible
The One for All SV9455 is one of the more powerful outdoor TV aerials you can buy in the UK. It is capable of gains of up to 52 dB, which can capture full 4K HD and digital TV signals, as well as DAB+ radio. In addition, the SV9455 is future proof and is compatible with newer standards like DVB-T2.
All of this power, however, is surprising once you see the compact frame of the SV9455. It has a modern appearance that looks more like your home router than an antenna. It doesn't draw attention to itself and is great if you want an outdoor aerial but want to preserve the beauty of your roof at the same time.
This is an aerial that's built for outdoor use. The outer casing of the SV9455 is durable and weatherproof (up to 1P55 level), meaning it can withstand strong wind, rain, and snow.
The SV9455 is easy to install, and powerful enough to be placed either indoors or outdoors. If you want to place it in your roof, however, the lack of a support is a big drawback. You'll most likely need to invest in a mounted pole for this one.
The SV9455 is suitable for areas where signal strength is exceptionally weak. If none of the other aerials you've tried are working, then this should be your last resort. The reception range, however, is just at a modest 50 km. If you live in a remote area that's more than 50 km from a transmitter, the SV9455 can still deliver good picture quality, but a cheaper wideband might give a similar output at a fraction of the price.
The only drawback to the SV9455 is the price, which is understandable considering the power of this aerial. If your house just needs a small signal boost to achieve excellent picture quality, this aerial might be an unnecessary investment.
But if you're in dire need of a big boost to get HD quality free TV, then the One for All SV9455 Outdoor TV Aerial is one of your best picks. The cost is still cheaper in the long run than monthly cable bills, after all!
Pros:
Compact and modern design
Powerful gain for maximum reception quality
Works well both indoors and outdoors
Cons:
Rating: 4.7 / 5.0
Specs:
Gain: 9 dB
Frequency: 470 – 786 MHz
Length: 47 cm
Channels: 21 – 60
The SAC Electronics 7-Element TV Aerial is one of the most affordable antennas you'll come across in the UK. It's priced at a little over £10, making it a dirt cheap way to improve your TV's Freeview reception.
One reason why this SAC Electronics aerial is so cheap is that it's lightweight and compact. At just 47 cm long, it's an ideal antenna to use in many different situations. You can use it to boost your TV's reception at home, or it can be a mobile antenna for your caravan, campervan, or boat. You can mount it either vertically or horizontally, so you have plenty of flexibility there.
This aerial has a gain of 9 dB, which places it somewhere in the lower mid range of aerials in the market. It's meant to be used as a boost in areas where you're getting a decent signal strength, but want to improve reception further. Fortunately, it was able to capture around the same number of Freeview channels as our current aerial, including HD and 4K. That's something to look forward to with this model.
One drawback with this aerial is that it doesn't have a pole included for installing on your roof. You would need to buy this separately. If you're using this to replace an older aerial, then it might not be much of an issue.
Overall, the SAC Electronics outdoor TV aerial is a budget antenna that gives good value for money. It's the perfect choice when you need just a minor nudge to improve your signal strength, where splurging is unnecessary.
Pros:
Lightweight and compact aerial
Protects against 4G interference
Easy to assemble
Super affordable TV aerial
Cons:
Rating: 4.6 / 5.0
Do You Need An Outdoor TV Aerial?
An outdoor TV aerial, also known as an antenna or a satellite dish, is important if you want to watch TV shows for free on Freeview, the largest free television platform in the UK. The good thing is that most modern television sets today already have a Freeview tuner built-in, so you can watch shows free of charge without setup of any kind.
A TV aerial can make a massive difference in picture quality and clarity depending on where you live. If you live in the middle of the city, an outdoor aerial might not be necessary. The area you're in will most likely have an abundance of signal strength, so the built-in tuner or an indoor aerial will usually do the trick.
However, if you're living on the outskirts of the city, and/or are experiencing blurred picture quality, an outdoor TV signal can make it all better. It can pick signals from further away, making it perfect for high interference areas as well.
In this regard, outdoor TV aerials always perform better than indoor ones. Because they are placed outside the home, the signal isn't subject to walls or interference before it reaches the aerial.
The only drawback with TV aerials is that they need to be mounted on the roof, which takes additional labour or money (if you're hiring someone else to install it for you). There are also some houses where a TV aerial is not practical, such as when you're renting in an apartment complex.
It's also worth noting that if you mostly watch shows or movies over the Internet (eg streaming services like Netflix), a TV aerial is pretty much useless.
What to Look for in an Outdoor TV Aerial
Unlike other pieces of equipment, buying an outdoor TV aerial is highly dependent on your specific location and circumstance. Before even looking for an aerial, you need to do a bit of homework to make sure you buy the right one. Just buying the most expensive one without any research won't work here.
Here are some things you need to consider:
Frequency
An aerial works by detecting radio waves, which are transmitted in frequencies or bands. Think of frequencies as the "pathway" in which the signals travel. To change the channel in your TV is to pick the right frequency that broadcasts that channel signal.
Frequencies are broadcasted from a TV transmitter in groups (Groups A to E in the UK). They are usually either VHF (Very High Frequency) or the newer UHF (Ultra High Frequency), where most modern digital TV is transmitted.
The problem with transmitters is that there's no uniform frequency designation. A channel will ride on different frequencies depending on your area's transmitter.
The bottom line is this – before buying an outdoor TV aerial, you need to know the frequency and group of your nearest transmitter. You can check your postcode to get a rough idea, but it's not as accurate.
A better alternative is to visit Freeview's help page. It allows you to enter your postcode, and see the frequency group of your area (be sure to click "Detailed View" to get this information). As an added bonus, you will be able to see which channels operate in your area, so you'll know if it's worth it to you.
Once you know your area's frequency group, you'll be able to narrow down the outdoor TV aerial that best supports this.
Gain
Next to frequency, gain is one of the most important factors when buying an outdoor TV aerial.
In a nutshell, gain describes how sensitive an aerial is in picking up weak signals. If it has a high gain parameter, it can pick up a TV transmitter that's much further away. Gain is measured in decibels (dB) and is logarithmic. That means the difference from 0 dB to 10 dB is 10x, while the difference from 10 dB to 20 dB is not 10x but 100x. You need to keep this in mind when comparing gain levels.
A side effect of having high gain is directionality. The more directional an aerial is, the more you need point it into the exact direction of the TV transmitter. A minor drawback of this is that even a slight nudge on the aerial will make it go out of alignment and produce a poor picture quality. The good thing, though, is that this narrow focus makes it less susceptible to interference.
Interference Proof
TV radio signals aren't the only signals out there. You also have others such as mobile phone networks and LTE. It's therefore important that the outdoor TV aerial only picks up television signals and excludes everything else.
Most outdoor TV aerials have a filter installed that specifically blocks 4G/LTE signals from interfering with television radio signals. It helps with clearer reception and overall fantastic picture quality.
Size
Aerials come in various sizes, but are generally broken down into two: they can either be wideband or group aerials. The easiest way to figure out which one to get is to take a look at what your neighbours are using.
Wideband aerials are the traditional ones you've probably been seeing since you were a kid. These are larger aerials designed to capture a wider range of signals. If you see most of your neighbours using this, it's a sign that the signal in your area is generally weaker. That, or its broadcasting over a wide channel range. Either way, you'll want to opt for a wideband aerial yourself.
On the other hand, if you're seeing the more compact group aerials in your neighborhood, it means the signal is strong enough or is being transmitted in groups close to each other. In this case, getting a group aerial yourself will result in less interference, not to mention it's cheaper and more space saving for your home.
One last note is that, when it comes to aerials, bigger doesn't necessarily mean better. Yes, it has better signal potential, but it's also going to be harder to install. Plus, it's prone to being toppled over by strong winds or rain. Our advice is to only get a large aerial if your TV signal needs all the boost it can get.