Best Slimline Dishwashers 2021 – UK Buyer's Guide & Reviews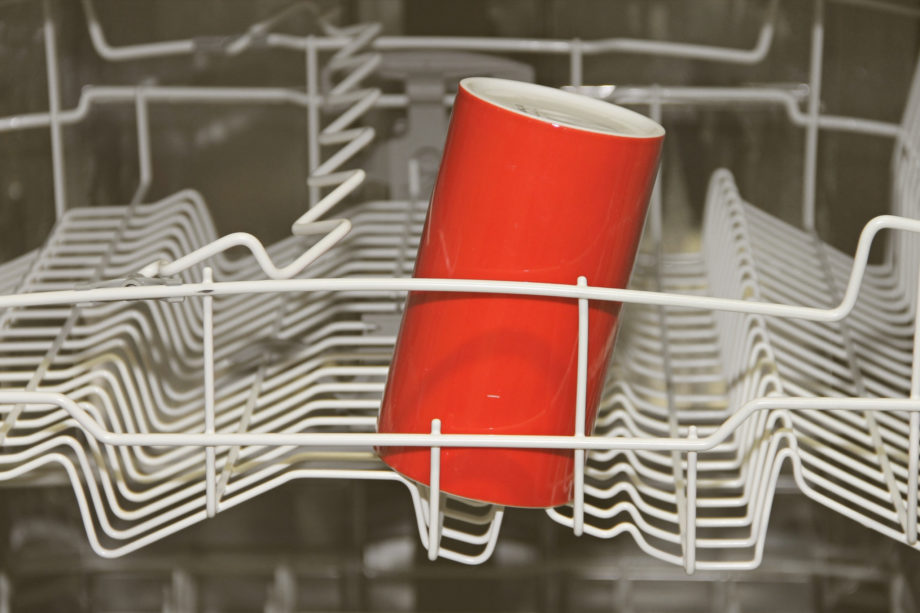 If you are looking for the best slimline dishwasher UK, you have a lot of options to choose from. The best option for your home will depend on the layout of your kitchen, and whether you want a freestanding or integrated dishwasher. You should also pay attention to energy efficiency, performance, and ease of plumbing.
There are several things that you should consider when you're shopping for a dishwasher.
UK Slimline Dishwasher Reviews
Dimensions: 87 cm height x 44.8 cm width x 57 cm depth
Energy Efficiency Rating: A++
Noise Level: 49 dB
Capacity: 10 place settings
The CDA WC432 is one of the best slimline integrated dishwashers you can buy. It has a generous capacity that can accommodate up to 10 place settings, which almost makes the larger dimensions worth it. Fortunately, it has a half-load feature so you can still use the dishwasher efficiently even if it's just at half capacity.
The WC432 is an efficient slimline dishwasher, with an energy efficiency rating of A++, 49 dB of noise output, and average water consumption of only 11 litres per session. Other standout features include adjustable upper baskets and overflow protection.
Visually, the design is minimalistic with the control panel near the top. The WC432 is an integrated appliance, meaning it's designed to be fitted with the door of your choice. It's great if you want it to fit with the rest of your kitchen décor.
Overall, the CDA WC432 is a fantastic dishwasher with a matching washing performance and features. The generous 5-year warranty for parts (2 years for labour) sweetens the deal even more.
Pros
Fantastic washing performance
Integrates well with any kitchen décor
Great features like half-load and overflow protection
Five-year warranty
Cons
Our Rating: 4.9 / 5.0
Dimensions: 84.5 cm height x 60 cm width x 60 cm depth
Energy Efficiency Rating: A++
Noise Level: 48 dB
Average Water Consumption: 2,660 litres per year
Capacity: 13 place settings
The Serie 2 Active Water is one of the best slimline dishwashers you can buy with standout features and heavy-duty construction. It's made by Bosch, one of the more recognized brand names in the world.
The Serie 2's main feature is its Active Water technology, which combines powerful washing performance with energy and water efficiency. It does this with a smart sensor that detects how many dishes you've loaded and adjusts the cycle to use just the appropriate amount of water and electricity.
The result is washing power that effectively cleans dirt even at mid-intensity. It comes with five different programmes to suit whatever amount of stains you're dealing with. Despite this, the Serie 2 is quieter than most dishwashers with a noise output of 48 dB. Active Water technology also makes this one of the most efficient dishwashers with an A++ energy rating and 2,660 average yearly water consumption.
The Serie 2 is also built like a tank, with quality construction throughout. The only downside is that it's much heavier than other dishwashers. However, we look at it as a testament to its durability and reliability. Overall, if you're looking for a slimline dishwasher that can last and works for long periods, pick the Bosch Serie 2 Active Water.
Pros
Durable and reliable
Active Water technology provides effective cleaning while conserving water and electricity
Silent operation at only 48 dB of noise output
Cons
Our Rating: 4.9 / 5.0
Dimensions: 60 cm height x 55 cm width x 50 cm depth
Energy Efficiency Rating: A+
Noise Level: 49 dB
Average Water Consumption: 2,240 L per year
Capacity: 8 place settings
The Cookology 8 Place Setting Table Top Dishwasher is a fantastic, compact option if space is seriously lacking. If you have a tiny kitchen and you're running out of hope of ever getting a dishwasher, this unit might be the answer for you.
At just 60 cm in height, the Cookology dishwasher sure is compact. It's an easy fit for any kitchen cupboard. If that doesn't work, fortunately, the unit also works as a standalone unit on your countertop. It's easy to install too as it's compatible with most standard plumbing or kitchen tap.
Despite its compact size, however, the interior of the Cookology is plenty generous. You can fit in up to 8 dish sets, including everything from the soup bowl to the cutlery. A two basket system ensures that every inch of space is well-utilized without appearing too cramped.
Visually, the Cookology sports a gorgeous modern design thanks to its jet black colour. It comes with a variety of modes to deal with different degrees of soiled dishes. The Intensive programme, for example, is for plates or pans with stubborn dried-on food bits. It even has a Fruit Wash mode for gently washing fruits and vegetables.
Overall, the Cookology 8 Place Setting Table Top Dishwasher is the best slimline dishwasher if you have limited space, like in a dorm room or one-bedroom flat. Even if you don't, this is still a great option to buy.
Pros
Slim and compact size
Fantastic water usage efficiency
Easily connects to existing plumbing
Various washing programmes
Cons
It's tricky to find the right adaptor to fit this unit to a kitchen tap
Our Rating: 4.8 / 5.0
Dimensions: 45 cm height x 55 cm width x 52 cm depth
Energy Efficiency Rating: A+
Noise Level: 49 dB
Average Water Consumption: 1,820 L per year
Capacity: 6 place settings
The Klarstein Amazonia 6 Secret dishwasher is a space-saving appliance for cramped kitchens.
The "6" refers to its ability to accommodate up to 6 place settings with 6 powerful cleaning modes. You can select different modes, but Eco and Normal already give you plenty of washing power. Despite this, the dishwasher is energy efficient with an A+ rating and annual electricity consumption of only 174 kWh.
The exterior design of the Amazonia 6 Secret is an attractive modern vibe with a neutral white colour. Operations are easily selected with the touch of a button, and the icons themselves are self-explanatory. Completing the control panel is a bright LCD screen that provides essential information.
The size of the Amazonia 6 Secret is small enough to fit most kitchen counters and can accommodate up to 6 place settings. It's best for smaller spaces like studio apartments or shared flats, or if you're renting since this dishwasher is easy to install and integrate into your existing plumbing.
Overall, the steep price of the Klarstein Amazonia 6 Secret means it's not for everybody. However, for singles living in cramped spaces, this dishwasher is a godsend.
Pros
Compact size can be installed nearly anywhere
Powerful washing capabilities
Energy and water-efficient
Cons
Expensive compared to other dishwashers in its tier
Smaller capacity of only six place settings
Our Rating: 4.7 / 5.0
Dimensions: 60 cm x 45 cm x 85 cm
Energy Efficiency Rating: A++
Noise Level: 54 dB
Capacity: 10 place settings
The Montpellier DW1064P is an energy-efficient slimline dishwasher with an A++ energy efficiency rating. Not only that, but it uses only 10.5 litres of water on an average load and washing intensity. It's one of the best dishwashers to have if you're worried about racking a high electricity bill.
The DW1064P sports a pristine white exterior with a modern minimalist vibe. You can very well fit it into any kitchen theme or motif. The dimensions are a little on the bigger size, especially compared to the other units in this review. Nevertheless, it's still a space-saving option. The added capacity, however, is excellent for larger families as you can accommodate up to 10 place settings with the DW1064P.
The dishwasher also gives more refined control over your washing operation. You can select from 6 programmers, from eco modes to the more intensive 70 min hygiene mode for stubborn stains. You can also select from 4 temperature settings. Other useful features of the Montpellier include a stainless steel filter, LED indicators, and a salt level indicator.
Overall, the Montpellier DW1064P is a fantastic slimline dishwasher for the modern home. It might not be as compact as other options on this list, but it gets praise for its capacity and energy efficiency.
Pros
Six wash programmers with various intensity
A++ energy efficiency
Larger capacity than can accommodate 10 place settings
Cons
Slightly larger than most slimline dishwashers
Our Rating: 4.8 / 5.0
Dimensions: 85 (height) x 60 (width) x 60 (depth)
Energy Efficiency Rating: A++
Noise Level: 49 dB
Capacity: 12 place settings
The Russell Hobbs RHDW3B is a top-of-the-line slimline dishwasher with excellent performance to match. Aside from the high A++ energy efficiency rating, it also has a larger capacity to accommodate up to 12 place settings.
That large capacity has a price, however, as the RHDW3B tends to take up a pretty substantial chunk of space on your kitchen. At most, it will occupy the entire space under your countertop. Nevertheless, if you have a particularly large household, the added volume of the RHDW3B is highly useful.
Visually, the RHDW3B follows the elegant, high-end style that Russell Hobbs products are known for. The minimalist black façade features simple touch buttons and icons for easy operation. Light indicators also tell you when it's safe to open or close the dishwasher, making it safer to operate.
Like any top dishwasher, it has six different wash programmes with different degrees of intensity. Adjusting the intensity based on the capacity of the RHDW3B is an effective way to cut back on water and electricity usage. The quick wash mode, for instance, can be used if the dishwasher is only half full.
Another useful addition is the five temperature settings you can use to fine-tune the temperature of the wash.
You get an overall good performance with the Russell Hobbs RHDW3B together with a generous capacity, striking aesthetics, and energy efficiency.
Pros
One of the highest energy ratings on a dishwasher
Can accommodate 12 place settings
Fine control with six programmers and five temperature settings
Cons
Our Rating: 4.9 / 5.0
Dimensions: 85 cm (height) x 45 cm (width) x 58 cm (depth)
Energy Efficiency Rating: A+
Noise Level: 49 dB
Average Water Consumption: 2,940 litres / year
The Amica GSP 14742 W is an easy to use slimline dishwasher with a modern design feel. The façade is a clean white, with a straightforward yet elegant control panel. The buttons themselves are comfortable to press, and the LED screen is bright and easy to read.
The width and depth are typical of a slimline dishwasher, although the height is the big bummer here. At 85 cm, it's higher than usual, so it might not fit some exceptionally compact kitchen countertops. The height does allow you to fit in large pots into the dishwasher, so that's a big plus.
The GSP has a decent performance as a dishwasher. It has six different washing programmes, but even the quick 30-minute mode will give fantastic results. Energy efficiency is decent at A+, as is the average water consumption.
Overall, the Amica GP 14742 W is a useful dishwasher with near flawless execution. The price isn't so bad, either.
Pros
Fantastic washing performance
Visually pleasing design
Good price point
Cons
Taller than most slimline dishwashers, so might not fit some countertops
Our Rating: 4.8 / 5.0
Pre-Purchase Considerations
As well as obvious considerations like ensuring you like the look of the dishwasher, or trying to get an integrated one to match your washing machine or tumble dryer, here are some of the more technical things you should be looking at:
Noise
If you have a kitchen that is a separate room to your living area, then you may not be too concerned about the amount of noise that your dishwasher produces. Your neighbours may prefer a quiet machine, though, so it's a good idea to look at the amount of noise that the dishwasher produces. Look for a unit that produces less than 50 decibels of noise. That should be quiet enough for you to be able to use the dishwasher even in the evenings without fear of annoying anyone.
Energy Efficiency
The Energy Star energy efficiency ratings are intended to show you how much power an electrical device consumes compared to other similar devices. The ratings are based on a grading system, just as you may have seen at school. Realistically, if you are buying something that was manufactured in the last few years you should be aiming to get an appliance that is rated A at a minimum. A+ is better, and it's even possible to buy some A++ rated appliances.
Water Use
The primary concern when it comes to environmental-friendliness is energy efficiency, but water conservation is also important. These days you can buy dishwashers that use less than 10 litres of water per wash, and you can get dishwashers that have half load features just like your washing machine. If you are a single person or a couple, and you don't eat at home a lot but you still want a dishwasher for the convenience, then you will find that you will benefit from a half-load feature, because it will allow you to use the dishwasher for a relatively small number of dishes without wasting water or energy.
Delay Start
Most modern dishwashers have a delay start feature that allows you to set the machine off to run at a set time. Typically, you will have the option of a delayed start of 3, 6, 9 or 12 hours. So you could load the dishwasher before bed when you have time, and set it to start in 12 hours time – by which point you should be up and heading off to work.
Cold Fill
Some dishwashers are hot fill and take water from your hot tap. Some are cold fill and will heat the water themselves. You may want to confirm how the dishwasher works before you buy it so that you know how the dishwasher will need to be plumbed in. The heaters in most dishwashers are around 2,000Watt, but that is quite economical to run.
Time to Wash
Just as with washing machines, dishwashers have several different programmes, some with pre-wash, some without, and they also dry the dishes. Depending on how large your family is and how much washing you expect to do, you may want to pay attention to the average programme length. Some modern dishwashers have a Rapid Wash and Dry programme that will do a load of dishes in 90 minutes. This is a great choice if you want to be able to wash a large number of dishes between meals.
Slimline dishwashers can accommodate an average of 10 place settings, which should be sufficient for most families. If you need more than that, then you will need a bigger model, which means you will need more under counter space to fit the washer into your kitchen.
Conclusion
All of the dishwashers that are listed above are reliable and have a lot to offer. If you're not sure which model appeals to you, then take a look at all of them for sales and discounts, because it's hard to go wrong with any of those models.
If you liked this review, check out our reviews on the best dishwasher tablets, or check out the best products to deal with hard water.