Best Tablet Stand 2021 – UK Buyer's Guide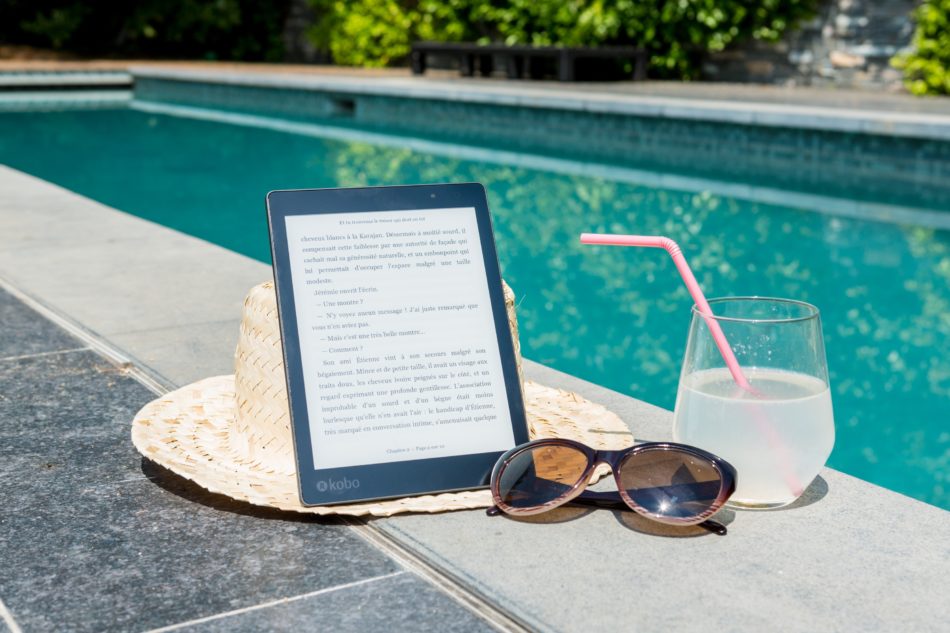 Although tablets have had a less steep growth curve in recent years when compared to smartphones, the number of tablet users worldwide was still forecast to hit 1.28 billion in 2021, equivalent to almost 19% of the world's population. For many, they are a more user-friendly and readable option than their more pocket-sized cousins, and certainly it can be a much more pleasant experience to shop online or read a book when using a tablet than virtually any other kind of device on the market.
That said, tablets can also be unwieldy. Anyone who has tried to grapple with even the smallest and lightest of tablets knows the issues. The screen resting at an odd angle. The delicate splintering crunch of glass as the tablet topples over. The numbing ache of holding your tablet for too long, which is causing a surge in wrist injuries. It is no wonder that more of us than ever are hunting for the Holy Grail: the perfect tablet stand.
But with a market flooded with possibilities, where to begin? Here is a complete rundown, your one-stop no-nonsense guide to the stands that hold the best, look the best, and keep both you and your tablet safe.
Tablet Stand Buyer's Guide
What should you be looking for in a tablet stand? For the most part, it's about what you want to use it for. Some of these uses are fairly specific, and there are tailor made solutions to match. For instance, if you're a musician who wants to read music from your iPad whilst performing, you'll want a holder designed to clip to a microphone stand. These are also ideal for growing your Instagram or YouTube business, where you need to use your tablet as a recording device.
However, if you're an everyday tablet user the chances are that you'll be perfectly content with a standard tablet stand. These need to have several key features:
Height adjustable
Tilt, for the perfect angle
Sturdy
Secure
Non-scratch
All of the stands that I'm reviewing today fit the standard range of tablets, e-readers and consoles such as the Nintendo Switch. These tablets are typically up to 10 inches in width, and can weigh up to two pounds.
Unless you have a tablet from a rare producer, you're likely to find that these stands are compatible with your make and model. If the tablet stands have made this list, they already tick all of the boxes. However, there might be one here that's uniquely right for your needs.
The best tablet stand UK? It probably has to be the Lamicall Adjustable iPad Stand. Strong but discrete, this heavy-grade aluminium stand is all about effortless efficiency. Its sturdy ergonomic design prevents toppling.
It makes use of a cleverly designed swivel hinge that allows movement without slipping, enabling you to angle the screen exactly as you want it.
This stand also scores highly in the looks department. The designers have managed to find the sweet spot between strength and discretion. This won't take over your desk. It'll stand back and show off your tech. There is something vaguely IKEA about the design, which speaks of chique practicality. It is less intrusive than most other tablet holders, but still looks good. Simple, versatile and reliable, the Lamicall ticks all of the boxes.
Sometimes the simplest things in life are the best. Ugreen proves that rule with this zero-fuss tablet stand. Engineers have known for generations that the A-frame, with its distinctive triangular shape, is the best at load bearing. Forces are directed downwards, increasing the strength.
By adopting this principle for a tablet stand, Ugreen has created a product that is big and strong when you need it to be, but which folds away neatly when you want to transport it.
The basic physics of the design mean that the weight of the tablet is always supported, no matter which angle the stand is adjusted to.
This stand takes tablets of all shapes and sizes, and allows you to keep your tablet in a protective case whilst it is in the stand.
The Ugreen is ideal for home use or for people who need to use their tablet professionally.
It's like a useful companion, always there to shoulder the weight.
Gooseneck designs have long been recognised as a charming quirk of physics.
The idea sprung from a basic need. Angling lights so that the beam falls upon an exact spot requires a uniquely flexible pole.
According to Tyrone, this is exactly the same type of precision that tablet users demand from their stand.
If you are grappling with a weird space, awkward ergonomics, or simply have a perfectionist streak regarding the precise angle and location of your tablet, look no further.
The Tyrone Gooseneck clamps onto a pole or table, and offers formidable, secure, strength. Like any Gooseneck design, this stand lacks discretion. It doesn't fold into the background or blend in with the furniture. It never will.
However, its precision angling cannot be matched. Consider this design if you want to use your tablet for watching films, cooking, or even reading in the bath.
The JETech stand is a multi-angled stand with an ego to match. This stand appears to have it all. It is made of aluminium, which can take even the heftiest tablet or screen.
With its A-frame shape, the viewing angle can be securely adjusted.
This security is enhanced by non-slip tabs, which prevent the JETech from sliding over even the most polished of desks.
Is there a catch? Yes. A small one. This tablet holder won't be winning any beauty pageants. The design effort has gone into flexibility rather than aesthetics. However, this doesn't stop the JETech stand from being a contender for best iPad and tablet stand.
Its flexibility and versatility make it an excellent choice as a reliable stand.
One of the smaller models on the market, the Moko is a lightweight plastic solution to the need to hold tablets.
As a plastic device, the jury is still out on how long this will last with long-term use. However, it is ideal to throw into a suitcase, especially as it folds down neatly. This is a product that sells itself on being wonderfully compact, especially when compared to some of its bulkier cousins.
The Moko does its job without taking up space. This comes at a slight cost. If you have one of the heftier, older tablets, the Moko is probably not for you.
If you have an Air or are looking for a device to support your phone, this is a very versatile and durable solution.
The support is available in a range of colours, so is guaranteed to fit in with any office colour scheme.
The science of supporting a tablet has long seemed to have been figured out. There is the elegant folded 'S', or the strong 'A'.
Enter Simpeak, who argue that the focus should be on adjustability.
That's no surprise when you learn that Simpeak's tablet mission started with the Nintendo Switch in mind. Many games on the Switch demand careful angling. The Simpeak is designed to achieve exactly that.
Made from solid aluminium with protective silicone pads to prevent sliding and scratching, the unique design of the Simpeak also offers dual foldability.
This means that you can adjust the viewing angle in two places rather than one, allowing you to find that perfect niche.
Have you ever noticed how most tablet holders are square, chunky and clunky? Klearlook recognised the trend, and created a holder designed for those in search of a little more elegance.
The Klearlook makes use of a spherical base and a long stem to cradle the tablet. This slightly limits the size and weight that the Klearlook can handle. The design favours smaller devices, such as Airs and Minis.
One of the quirks of this design is that it lifts your device well away from the surface. Whereas most tablet-holders position your tablet at table level, the Klearlock elevates it. This makes it ideal for use in a kitchen, or to stand next to a screen.
Simple and well designed, the Klearlock is a surprisingly strong and neat stand.
Sometimes you want classic design, haute couture, or something a little bit special. And then there are the moments where you want a product that simply does what it says on the tin. This list would not be complete without the mention of the REALMAX Universal.
Straightfoward, strong and durable, the REALMAX Universal is all about good old-fashioned simplicity. After all, when you're using your tablet, the stand is the last place that you're likely to want your attention to be.
The REALMAX doesn't offer unlimited angling, but it makes up for this in sturdiness. With adjustable fittings, and collapsible enough to fit easily into a bag or pocket, this stand is a strong solution.
Conclusion
In a list of products that are all rated highly, it's hard to choose the winning one. If like me, you're looking for a blend of practicality and style then there are some standout winners. I particularly liked the Lamicall, which is a highly versatile and adaptable product, ranking it amongst the best tablet stands.
It's perfect for almost any scenario and fits neatly onto just about any surface.
I felt that my iPad was both secure and safe, and liked the fact that I could keep it in its case. That's an absolute must when there are toddlers around who can send things tumbling.
However, I found myself seduced by the elegant design of the Klearlock cradle. The Klearlock for me is the best iPad stand because it is non-intrusive. It is smart, neat, elegant and fits perfectly with my office.
The Klearlock is sturdy and secure and stands as an important lesson for other designers that tablet stands do not have to be clunky in order to do their job.
The market is currently an open one. There is good design, and exciting competition, and with the continuing popularity of tablets, there is no doubt that the contest to create the perfect stand will continue to intensify.