9 Best Toffee Vodka Bottles 2021 – UK Buyer's Guide & Reviews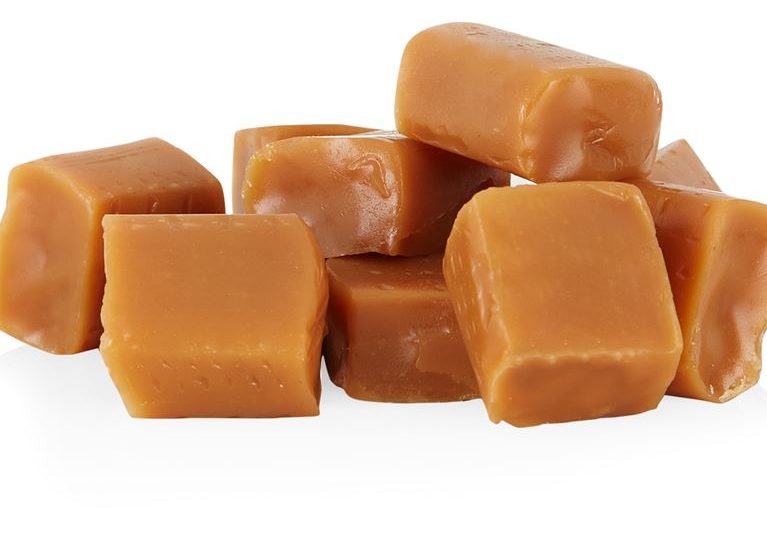 Getting the best toffee vodka in the UK does not have to be a tiresome process – not now we've been through and compiled this review.
We took it upon ourselves to hunt down the tastiest toffee vodka in the UK.
And yes, we sobered up before writing this!
Toffee vodkas are extremely popular as gifts, but also as a treat for yourself when you're drinking with friends or at a party.
Below, you'll find what we think are the best toffee vodkas in the UK, with detailed reviews.
Getting a natural drink is a dream for many. Many different products claim to be natural only for you to find out otherwise after the first sip. This is not the case for the Thunder toffee vodka. You only get the utmost natural taste as promised and a richness that is rare to find in other choices.
The drink is a combination of naturally distilled vodka and the thick toffee syrup. From the smell, you can tell that it is a combination of rich toffee, a blend of brown sugar, and natural caramel. Once you taste it, you will get a soft yet non cloying feeling in your mouth. You will also capture the powerful and well-blended toffee flavour. A few hints of the black cherry can also be felt from afar.
Thunder toffee vodka originated from Val-d l'sere as a ski treat. Now, it is known worldwide for its rich taste. It is best served chilled and can suit almost any occasion. It also serves as a great gift either for your boss or for newlyweds who love the unique taste of rich vodka. There are people who prefer to serve it with a dash of lemon, which also works well.
For storage, make sure you keep it away from the sunlight. However, for most people, the drink is too good to be stored away. It has to be finished in one session. It is also ideal for vegetarians. Make sure you check the bottle details for any allergen information.
Kin toffee vodka combines a rich blend of both toffee and caramel, plus well-distilled vodka. It has a 20.3% alcohol content, and its origin is Westmorland, the Lake District in the well-known Cumbria, UK. It is a neat drink. Many people go for a first taste only to go back for the entire large bottle. Its taste is rich and you can tell the nutrition content of all ingredients just from the first sip.
It is taken best at room temperature or chilled. A few people try it with lemon in an attempt to try and make it more interesting. It is suitable for vegans and can also be used in cooking. This hand-blended drink promises you a great time with friends and family. It is also a great choice of a classy drink, or even for an office party setting.
If you are looking for a holiday drink for your family, Kin toffee vodka should be one of your go-to drinks. It also comes in great packaging that shows diversity and knowledge of a well-blended drink. It is a great gift as well. You can enjoy it in small shots depending on your preference, or have it for a cocktails for dinner with friends.
The drink is easy to fall in love with because of its sweetness. It is especially ideal for people who are not so good with the hard-bitter options. The drink is great for people with a sweet tooth, but you still have to watch the amount you drink especially if you plan to drive afterwards. Otherwise, if you are looking for another naturally blended drink, this is a great choice.
A great way to blend into your cocktail would be this Red Square toffee vodka. It is an elegantly made drink from a vodka which has been distilled up to seven times. It is then blended with a rich and creamy toffee syrup making the drink smooth and enticing to your tongue. It's great for sweet toothed people, and you can use it to splash in your cocktail mixture. A good mixer can get over 20 different blends by adding this touch of sweet notes in different flavours.
Red Square toffee vodka does not compromise its natural ingredients and the richness in its crisp taste. Whether you love the hard vodkas or a blend of smooth martini, this drink still adds a dashing taste for all mixes. It has a comforting yet ecstatic feeling to it and gives you the touch of a real let go partying experience. In as much as it works like magic for mixers, you can also go all plain and still enjoy the richness of each flavour it offers.
The next time you are throwing a cocktail party, make sure you add the Red Square toffee vodka to your drinks list. You will note the difference with just a dash of its ingredients in your drink. It is also a great holiday drink, especially when you are making merry with family and friends. You can use it to gift to a friend, especially one who is into smooth cocktails or loves trying out diverse blends to spice up their choices. Your friends and family will love the taste of coffee beans in a drink that leaves them feeling renewed and relaxed.
This is an internationally appreciated smooth Italian drink made from five times distilled vodka with a smart blend of creamy toffee and fudge. It has an alcohol content of 21% and is pure and colourless. From the aroma, you can already tell the richness of the blend and well-crafted formation of an all-time worldwide favourite drink. You will not miss the wow factor even if you have had it multiple times before.
V Gallery's fudge flavoured toffee vodka will make you question what you have been drinking before as it comes wrapped up in a smoothness that is captivating yet enthralling. This drink from Great Britain is an award-winning product and has proven to be an ideal choice for men and women of all appropriate drinking ages. It has the look of a good party drink and can be a great selection when signing a deal with your next clients.
The drink also works well as a cocktail blend, especially when the mixer knows how to be creative with other vodka ingredients. You can serve it iced or chilled, and it needs to be stored away from the sun so that it can maintain the richness of its taste. The velvety taste it possesses is thanks to the unique fudge blend. It has a sweet yet not too sugary kind of taste.
If you are looking for a nice and welcoming drink for your visitors, or a warm relaxing dinner treat, this should be your go-to option. Adding ginger to it turns it to an ideal summer drink that refreshes your soul and keeps your mind relaxed.
If you thought you had the best of what toffee vodka drinks can offer, wait until you have had a taste of TOFKA's toffee vodka. Just from the outside appearance, you can already tell that this is not like any other toffee vodka drink. It's a blend of class, taste, and it offers a whole experience like no other.
To get the best of the drink, you can serve it as small shots over ice or chilled. It also works well when mixed with a splash of apple juice. This adds to the flavour and gives it a well-blended, sweet, and fruity taste. It is a great drink for sweet drink lovers and is also ideal for vegetarians. You will, however, have to check the allergen's details on the bottle. The blend of toffee and vodka never disappoints and promises an experience that will shake up your world in an amazing way.
The packaging is great for any classy party or wedding, and can even be a congratulations gift. It is an ideal dessert after dinner tipple or just as a nice welcome drink. TOFKA's toffee vodka has 29.9% alcohol content, and so you should be careful if you plan to drive after partying all night. This drink is a touch of sweet sensation.
If you thought that sugar and salt cannot be mixed in a drink, then you're in for a surprise. This Stolichnaya Toffee Vodka proves you otherwise. It is the first toffee vodka drink that combines a savoury and sweet taste all in one blend. And no, it does not disappoint at all.
This toffee vodka drink will awaken your taste buds to an experience like no other. You will no longer leave it out of your drinks list, especially when you are preparing to throw a cocktail party. The sweet caramel taste plus the touch of an English toffee matches perfectly and is well balanced with an excellent salty taste. It has a completely out-of-this-world kind of deliciousness.
From its aroma, you will determine that it has light caramel as well as roasted English sugar. This makes it the perfect harmony of a great drink. It is the kind of drink that makes you feel like you are about to eat a piece of candy and at the same time, enjoy a well-distilled vodka. The finish in itself is fantastic, which leaves you craving for more.
Stolichnaya's toffee vodka is not only unique but also enriching. A dash of it in your cocktail will make a significant difference in a good way. You will be surprised at how quickly you can create a rich enticing drink just from a dash of an ingredient. A few cocktail suggestions can be found on the company's website, though there is still a lot of room for creativity. Its alcohol content is 37.5%.
This is another coffee-based vodka drink, but it's not something that gets lost among other drinks. It has a delicate taste yet something that you will still find fascinating from the first sip. You will notice the vodka taste a bit later after the sip with the rich toffee taste taking the lead. Its milky taste is not easy to resist, and it still gives you the feeling of a well-mixed cocktail drink.
This caramel vodka drink was named after Jan Sobieski the Third, who was a Polish king. For this reason, many associate it with the rich culture of Poland. However, do not get this wrong- it still blends well with modern mixtures, especially when served chilled. It is also an all-season drink, and you can go ahead and even add it to your coffee or tea during winter.
It is also important to note that Sobieski Caramel Vodka is brewed from the best Dankowski Rye and can still be served with your favourite cola drink. It is an all-occasion drink, and it will not be hard to spot its presence in a cocktail mix. Also, it is ideal for vegetarians and hard drink lovers.
This is one of those drinks you gift to someone who loves paying attention to detail and to talk about the ingredients and origin of drinks. You can easily bond over a conversation about it and still make crazy jokes concerning the same. Its richness will keep tempting you for more, though you need to be careful if you plan to drive after a party. Its alcohol content is only 18% which is much lower than its toffee vodka counterparts.
If you have been to France, you can bear witness to the fact that their alcohol deserves praise. This also applies to the TODKA toffee vodka, which lives up to its presumed reputation. It was first discovered years ago in the French Alps at a ski resort. Ever since, it has quickly increased in popularity thanks to its excellent flavour. It is also quite popular among sports fans, especially bikers.
There are several ways which you can enjoy a TODKA toffee vodka drink. The first way is as a shooter, probably in cocktails or just as a neat drink on ice. You can try it chilled if you do not like taking your drinks over ice.
The second way of enjoying this French drink is by experimenting with other mixers depending on the flavours you like to combine. It never disappoints as its taste is quite distinct.
Thirdly, you can pour a little of your toffee drink on your ice-cream as you enjoy a warm summer afternoon. It helps add a coffee taste to your ice-cream, thus giving you a refreshing feeling.
The final way is to try it on different deserts as you enjoy a post-meal drink to relax. Some people love it in their coffee, especially on a cold winter afternoon. You will feel the richness of its ingredients, even with a coffee blended drink.
TODKA's toffee vodka is not only unique but also rich and leaves a lasting sweet taste which makes you want more. Vegetarians can also enjoy it.
Marshmallow and vodka lovers will be pleased to find out that you can have both flavours in a well-distilled toffee drink. The five rounds of distillation leave the vodka smooth, while an addition of the marshmallow and grappa makes the beverage even more sensational. It makes the perfect drink for sweet tooth drinkers, and thanks to the intense taste that comes with roasted marshmallows, you will feel as if you are out camping or relaxing with fun friends.
This silver medal winner is a favourite among many and only has a 21% alcohol content. Maybe it is the unique marshmallow taste or how the vodka blends with the marshmallow that makes it this good. What is for sure though, is that once you get the first sip, you will not easily let it go. You can also taste an excellent blend of red fruits, vanilla, and rose. All these ingredients have been perfectly blended to make a nice and pleasing marshmallow vodka.
Just like other V Gallery drinks, this marshmallow vodka serves as a family and friends bonding drink. Its richness in taste works well when served chilled or on ice. Your boss or relative who just got married will thank you for buying them such an excellent gift. You will enjoy having it within easy reach especially after a long day, and you will want something to help you relax after a nice dinner.
Conclusion
The above toffee vodkas have been tested and proven to be the best in the UK and beyond. They offer nothing but the best sensational taste of well-blended drinks for any occasion. Reviews will confirm how good they are, and you can easily order them online.