Best Truck Sat Nav Options 2021 | UK Buyer's Guide & Reviews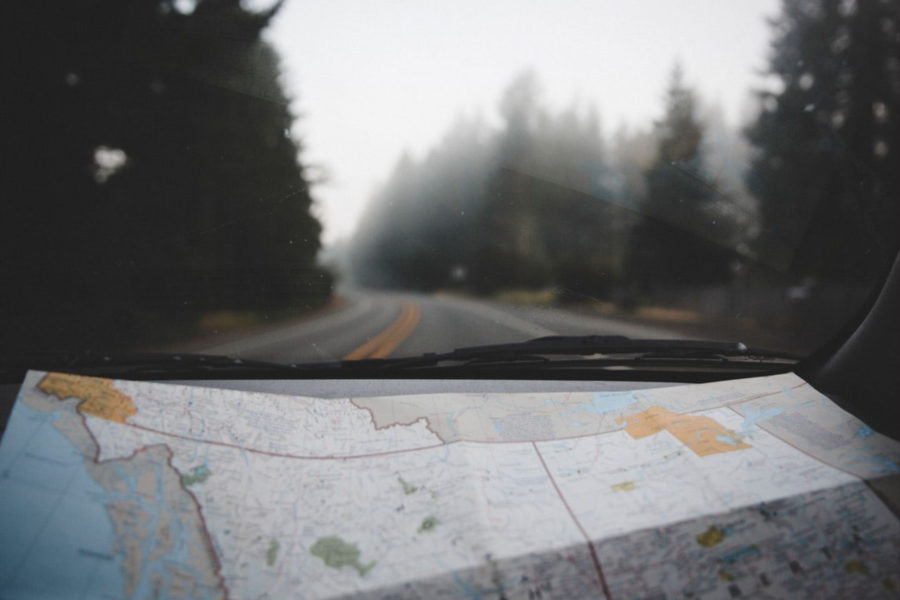 The most important aspect of truck driving is getting to the destination in the most efficient way possible. This involves getting your routes right and steering clear of traffic snarl-ups and accident-prone routes. However, this may not be possible if you rely solely on your knowledge or conventional maps.
For this reason, a dedicated truck sat nav is a necessity for professional truckers. Today these devices come in different shapes and sizes, using a variety of technologies. Whether you are looking for the best sat nav to improve your routing or one that can easily integrate with your Bluetooth devices, there is something for everyone on the market. But how do you choose the appropriate one? Perhaps this guide will help you choose the best sat navs.
The Jimwei 7 is a reliable sat nav device that comes with the current European map featuring 48 countries. It also has the option of a lifetime update to ensure that you are always reading from the latest map. With its extravagant 7-inch HD touchscreen, the maps are quite clear and less strenuous to the eye.
At the heart of its operation is a 512MB Ram that allows seamless operation and a 16GB ROM for storage of your map information. It also comes with cutting-edge features such as a support postcode for pinpoint location access, point-of-interest search for easy identification of refreshment points, speed camera alerts to help you avoid trouble with the police, 3D rendering for better clarity, and 12 GPS channels to ensure accuracy. Thanks to its Wi-Fi connectivity, you can update your maps promptly. The gadget features a built-in Bluetooth receiver that not only enhances your entertainment options but also allows for hands-free calling. In addition, it is compatible with some of the best Android sat nav apps.
Check Price Now
This easy-to-navigate truck sat nav comes with lifetime-upgradeable maps for the UK and Ireland. It is quite reliable since it comes with a variety of driver support features. For instance, it will notify you of sharp turns, speed changes, important road signs, and speed signs.
In addition to that, its free live traffic feature provides access to live traffic feeds to help you avoid delays. By synchronizing it to your phone, you can receive the updates on your smartphone too. Another selling point for this great truck sat nav is its live parking feature. Finally, it uses landmarks and traffic-lights-oriented directions to minimize your chances of getting lost.
Check Price Now
This high-end truck sat nav comes from a reputable brand in the UK, TomTom. It enables the user to customize his/her routes taking into consideration factors such as truck width, type and weight of cargo, and speed limit.
With a top-notch point-of-search feature, you are able to locate fuel stations, car parks, service centres, and restaurants. Its Wi-Fi feature comes in quite handy, especially when updating the maps.
Also, it allows you to get the current traffic alerts to ensure you have a seamless journey. Another feature worth mentioning is the hands-free calling capability, which allows you to access your messages and calls without leaving the wheel.
Check Price Now
This is another great navigation device from the reputable TomTom brand. Featuring a wide 6-inch touchscreen, the TomTom Go Professional is an easy to navigate and user-friendly device. It comes with an inbuilt large vehicle (truck) routing customisation to help you choose routes based on your truck dimensions and weight of carriage. It also supports lifetime map updates for the wider European region. As it is Wi-Fi enabled, you can easily install the updates as long as you are connected to the internet. Other additional features worth noting are the integrated traffic alerts and speed camera warning system. It is also Bluetooth enabled.
Check Price Now
The 5-inch Jimwey Wince truck sat nav doesn't fall short of high-end features. To begin with, it is fitted with the most recent map that covers 58 countries in Europe. In addition, you will be able to update these maps at no cost for life. This device also provides you with a massive 8GB memory for storing all your routing information. With a 256MB RAM, you get a fast and lag-free device that will respond to all your navigation needs. Just like its 7-inch sister, the Jimwey Wince has a postcode support system, point-of-interest search, speed camera alerts, audio warning and route planner. It is also quite reliable thanks to its CE and RoHS certified GPS navigation system.
Check Price Now
This truck sat nav features one of the latest hardware in the navigation world- the Sirf-Atlas5 chip tech. Besides being fast, it also brings with it map memory settings and a less-than-a-minute positioning capability. This device supports voice navigation with routine voice prompts, progress notifications and error correction. Its POI search technology features voice updates to ensure you stay on the right route at all times. For complex road intersections, the AONEREX truck sat nav provides enlarged maps for easier reference. Finally, it has the latest map of Europe featuring 58 countries.
Check Price Now
The Garmin Nuvi comes with a 5-inch touchscreen display for easier manipulation of its menu. With lifetime-updateable maps, you will be able to browse various destinations across 45 countries in Europe. Its truck-specific point of interest search ensures you have a smooth drive with convenient stopovers. To ensure that you are always on track, this truck sat nav utilises real-time landmarks. The Bluetooth connectivity feature also provides hands-free calling and messaging, ensuring that you remain focused on the road.
Check Price Now
This basic sat nav is a great budget option for truckers. It comes with a resistive 5-inch screen that isn't punishing to the eye. It also has inbuilt driver assistance technologies such as lane change assistance and route planning. Its intuitive speed camera alerts will help you stay out of trouble with the traffic police. Also, it offers you access to the free maps update platform from the TomTom community. This ensures that you get timely route updates to avoid pesky accidents and delays.
Check Price Now
A good sat nav should be able to get you to your delivery point without any hiccups. They should also be able to perform necessary route recalculations if need be. So here are some factors to consider when buying this gadget.
Cost is an important consideration because you don't want to commit to something that will lead to spending more up front and in the long run. Normally, very cheap sat navs may not offer what you're looking for but rather the generic features. On the other hand, some truck sat navs are too pricey due to their brand dominance in the market. A good pricing option should be between £50 and £300. For £50, you can get the best budget sat nav with just the basic navigational features. On the other end of the spectrum are high-end sat navs that can go up to £700. These may have premium features such as extravagant display sizes and other aftermarket accessories. Therefore consider your budget and needs before choosing a truck sat nav.
The best satnav should have all or most of the following features depending on your budget.
This feature provides real-time traffic information to help you choose the fastest route. You will, therefore, be able to anticipate and evade traffic jams with ease for quicker delivery.
Potential hazards and roadworks
As you commence your journey, the sat nav should be able to provide information regarding any roadworks and hazards in your intended route that could slow your journey. In some cases, some routes might have natural weather conditions that could pose a serious hazard to you and your truck. The gadget should also be able to display other important details such as bridge heights and road widths.
Access to emergency assistance
Accidents are common events in the trucking business. They can be such a nuisance especially if you experience one in a remote route. You might have an engine problem and unfortunately, your phone runs out of battery. In such situations when all hope seems to be lost, an emergency assistance access feature can come in handy. It will help you call for medical help, towing services, and even mobile garages nearby.
Bluetooth helps you perform hands-free calls, an aspect that greatly improves your safety when driving. It is also a great entertainment feature.
As you traverse different regions, it is easy to take a wrong turn or exit especially if you are unfamiliar with a particular route. A lane guidance feature can help you maintain the right lane until you arrive at your destination.
Sometimes looking at the maps in two dimensions might be difficult. It doesn't bring out the terrain and important landmarks clearly as it should. Having a sat nav that presents in 3D can greatly improve your navigation.
On unfamiliar routes, you might want to know the location of hotels, parking spots, filling stations, car repairs, and restaurants for quick refreshments and convenient stopovers. Such aspects make your journey more bearable.
Other subtle features you might consider include speed camera detector technologies, in-built dash cams, route planning, voice command, and digital television. A good combination of the above features could land you the best truck sat nav.
Truck sat navs in the market range from 4 to 9 inches. The larger the screen the less you will strain your eyes when using the device. Also, they will be easier to navigate with the touchscreen feature. However, overly large devices might take up more space and even undermine the cab aesthetics.
Truck sat navs need storage to keep maps, map information, and route plans for easier reference. With more features in the device, comes the need for more storage space. So it is important to look for a truck sat nav with more space or an external memory slot.
Free sat nav apps are cheaper yet functional navigation options. You can easily download them in your mobile device and mount the device on the dashboard for quick navigation. As there are several options in app stores, it can be a bit daunting finding the best free sat nav app, so opt for the well-reviewed and highly-rated ones for a start. The good thing is that they are free so you can always try out several until you find the one that best suits your needs.
With all the features and factors discussed above, the search for the best truck sat nav should be much easier. To help you get started, here are some of the best sat navs on the market.
Conclusion
Finding a great truck sat nav can be quite an ordeal.
Whether you are looking for the best sat nav app or a premium branded device, it is important to take note of the features discussed in this review. With any of the devices mentioned in this post, your navigation and trucking needs will be as good as fulfilled.