The Best UK Hoverboard for Kids, Teens & Adults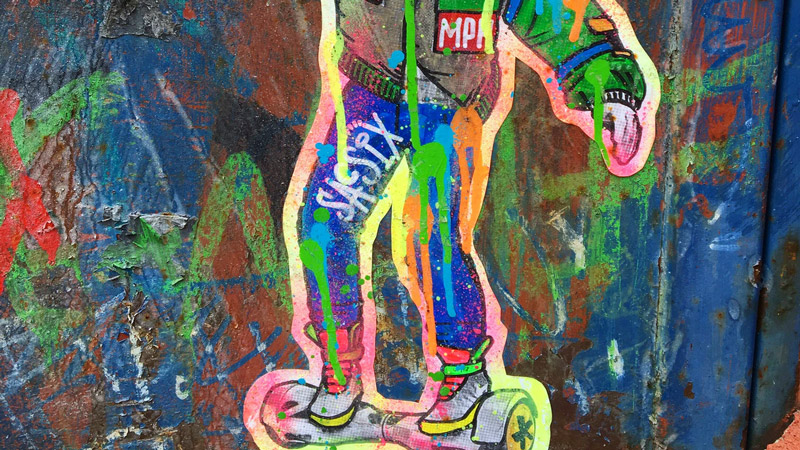 When people hear "hoverboards", they immediately think of some futuristic ride that floats above ground ala Back to the Future. While we're disappointingly not there yet, our version of hoverboards is just as cool and fun.
With the popularity of hoverboards, however, also comes the surge of unsafe and dangerous knock-offs. Exploding batteries and faulty wiring are just some of the hazards that can arise when you buy the wrong hoverboard.
So to help you out, we've reviewed the best UK hoverboards you can buy for an afternoon of fun rides with you and your kids. We've also added a handy buyer's guide so you can buy more confidently.
The Best UK Hoverboard 2021
Range: 6.7 miles
Charge Time: up to 4.5 hours
Top speed: 6 mph 
Tyre size: 6.5 inches
Looking for a hoverboard that strikes a great balance between pricing and features? If you are, the Hover-1 Superstar is your best bet. 
Despite its low price tag, the hoverboard doesn't skimp on any features. For instance, it boasts a top speed of 6 miles per hour and it can travel a distance of up to 6.47 miles. The best part is, its maximum load capacity is 220 lbs, enabling it to accommodate heavier users.
Changing settings on the Hover-1 Superstar is a breeze as it's app-enabled. You'll have the ability to tweak your headlights, pick your rider skill level and track your speed all from the application.
Another impressive feature about this hoverboard is that it can take on any terrain. Equipped with 6.5-inch wheels, it's suitable to ride both indoors and outdoors. As a bonus, you can listen to your favourite tunes while you cruise around as it supports Bluetooth. 
What We Like
Affordable
Ideal for indoor and outdoor use
Configure settings easily using app
Know Before Buying
Doesn't reach very high speeds
Our Rating: 4.5/5.0
Check Price Now
Charge Time: 2 -3 hours
Top Speed: 9 mph
Weight Capacity: 100 kg
Tyre Size: 6.5 inches
Tyre Type: solid tyres
Motor Power: dual 350W motors
The GeekMe JD5 is a relatively safe hoverboard that's perfect for kids. It uses a fourth-generation technology that perfectly balances the hoverboard and gives it 55% more performance compared to older generations.
The JD5 is chock full of safety features that give you better peace of mind when kids are riding this hoverboard. It has an overspeeding alert that triggers when your kid is riding too fast, perfect for keeping them safe. There's also a temperature sensor that prevents the hoverboard from overheating.
But the core of the safety has got to do with monitoring the battery. A built-in intelligent battery management system helps maintain the integrity of the battery in real-time. It prevents the battery cell from overcharging, overheating, and exploding. And in the event of a fire (which is highly unlikely), the JD5 features a tough fire-resistant exterior. By the way, this also helps you keep an eye on your power levels, so you know when it's time to charge.
The top speed of the JD5 is only at 9 mph, which is the perfect speed for kids and beginners. It uses dual 350W motors that give this hoverboard a smooth ride throughout. Tyres are standard 6.5", although they're solid-filled with minimal shock absorption properties.
For a hoverboard aimed at kids, the JD5 is surprisingly robust enough to support an adult up to 100 kg in weight.
Handling wise, the JD5 is easy enough to drive. Steering sensitivity and responsiveness is tight without being too sensitive, and you'll feel that you're always in control of the hoverboard.
The JD5 is stylish, with attractive RDV and LED lights that are especially beautiful at night. You can also use Bluetooth connectivity to hook in your smartphone and play music through the built-in speakers.
Overall, the GeekMe JD5 is an excellent first ride and all-purpose hoverboard for kids and adults alike. Its safety features are top-notch, and the handling is excellent.
What We Like
Plenty of built-in safety features
Large maximum weight capacity
Good handling and responsive steering
Know Before Buying
Uses solid tyres
No app support
Our Rating: 4.4 / 5.0
Check Price Now
Range: 9 miles
Charge Time: 2 – 3 hours
Top Speed: 9 mph
Weight Capacity: 100 kg
Tyre Size: 6.5 inches
Motor Power: dual 350
Southern Wolf is the best hoverboard for you if you want to try out hoverkarting as well. This model comes bundled with a Citysports hoverkart, allowing you to convert the Southern Wolf into a go-kart.
Visually, the Southern Wolf hoverboard is bright and appealing. It comes in several colour palettes, so you have plenty of choices to personalise your hoverboard. It comes equipped with colourful LED lights along the rim of the wheel for an impressive light show as you drive by.
The Southern Wolf hoverboard is itself durable and resilient, with a good 10 kg weight. This allows it to be heavy enough to not wobble around during a ride and gives a smoother experience overall. Standard 6.5-inch tyres add further stability to the ride quality of this Southern Wolf hoverboard.
Safety isn't neglected with this hoverboard, as it has several safety features onboard. Battery management and engine monitoring systems ensure that the hoverboard is working at optimal conditions with minimal risk of overheating. Besides, it conforms to European safety standards, so that's peace of mind right there.
The top speed of this hoverboard is 9 mph, reasonably fast for kids' standards. It has much juice thanks to its dual 350W motors. It can even climb inclines of up to 15 degrees. The range is decent at 9 miles, although it does feel rather short.
Overall, the Southern Wolf is a fun and worthwhile toy for kids and adults alike. Together with the bundle hoverkart, you'll undoubtedly have hours of endless fun with this hoverboard.
What We Like
Can be converted into a hoverkart with the included kit
Visually appealing with a choice of colour palettes
Good overall ride quality
Know Before Buying
Our Rating: 4.6 / 5.0
Check Price Now
Top Speed: up to 18 mph
Tyre Size: 10 inches
Motor Power: 800W
App Control: Yes
The Wheelheels F-Cruiser is the best hoverboard in terms of features. In fact, the German-made self-balancing scooter is one of the most advanced we've ever seen in the market. Expect exceptional build quality with aluminium alloy fenders that have increased resistance against wear and tear.
The F-Cruiser sports a total power output of 800W. Combined with the wide 10-inch wheels, it's more than capable of overcoming the most challenging terrain conditions.
The high power output of the F-Cruiser also gives it the juice to run – really fast. It can run at top speeds of up to 18 mph, roughly double what we've covered thus far in this guide. Fortunately, you can control the speed thanks to three-speed modes (Beginner, Advanced, and Professional), so even kids can use the F-Cruiser safely.
Unlike other toy hoverboards, the F-Cruiser is actually rated for road use. Aside from the required speeds that the hoverboard can reach, it also has headlights and rear brake lights built-in. This allows you to commute through urban traffic safely.
Complementing the F-Cruiser is an innovative WheelHeels app, enabling complete control over the hoverboard with your smartphone. Aside from the usual info like battery levels and speed, the app also allows you to configure your ride based on your preferences. You can, for example, set a speed limit or adjust the sensitivity of the footpad sensors. It can also show you riding statistics like distance travelled and average speed.
Charging is done via a USB slot, which can also conveniently charge your phone and other devices. For added safety, the F-Cruiser has a Kensington socket so you can safely park and lock your hoverboard in a public place.
All in all, the WheelHeels F-Cruiser is a fantastic self-balancing scooter, and definitely one of the best hoverboards you can buy right now.
What We Like
Road-worthy hoverboard
Powerful motor with speed modes
Intuitive and innovative smartphone app
Rugged 10-inch wheels for conquering almost any terrain
Know Before Buying
Our Rating: 4.8 / 5.0
Check Price Now
Range: 12 miles
Charge Time: 4 -5 hours
Top Speed: 9 mph
Weight Capacity: 120 kg
Tyre Size: 6.5 inches
The SISGAD is a hoverboard with excellent performance and endurance. It has a range of 12 miles, or around 30 – 60 minutes when riding in standard conditions. This is above the average of what other models in its tier can provide, which allows you or your kids to ride the hoverboard longer per charge cycle.
The long-range has a price, however; the SISGAD needs a charging time of up to 5 hours before it can reach maximum battery capacity.
Safety is one highlight of the SISGAD. It conforms to several European Standards, including UL 2272 (the most widely recognised safety standard in the UK), CE, and the FCC to name a few.
The SISGAD sports a black exterior, which is useful for emphasising the fabulous lighting of the hoverboard even more. It's also one of the few models that have built-in headlights, which helps illuminate your path forward at night.
Handling wise, the SISGAD features footpads that give your feet a comfortable resting place while you're riding. They're also sensitive enough to respond to your steering, giving you a smooth driving experience. The thick 6.5-inch rubber tyres give good grip and traction throughout.
The load capacity of this hoverboard isn't too bad, either, as it can carry up to 120 kg – again, more than what other models in its price tier can achieve. The powerful motors also help it climb inclines of up to 15 degrees, which is a reasonable amount.
Despite a few hiccups, the SISGAD is an above-average hoverboard with little extra features that make it a truly worthwhile purchase.
What We Like
Excellent handling with comfortable footpads
Built-in headlights
Slightly better range and battery life compared to the competition
Know Before Buying
Our Rating: 4.7 / 5.0
Check Price Now
Range: 6 miles
Top Speed: 10 mph
Weight Capacity: 54 kg
Tyre Size: 8.5 inches
Tyre Type: solid
The Bluewheel HX510 is the best UK hoverboard when it comes to ruggedness and durability. You'll see this at first glance, with a solid, high-quality aluminium frame that's both stable and sturdy. Not only is it functional, but it's visually appealing and sustainable, too.
Another thing you'll notice with the HX510 is its pair of 8.5-inch tyres, with a rugged rubber exterior and sports car style rims. They're robust enough to let you traverse tricky and wet terrain without much of a sweat. The added girth on the wheels also adds further stability to the HX510 and makes balancing and handling much more manageable. The tyres are also solid and therefore puncture-proof, although they do lack appreciable shock absorption capabilities.
Speaking of balance, it's also well done in this hoverboard. The HX510 has an intelligent gyro chip in place, which accurately re-balances the hoverboard. It's great for both experienced riders and beginners alike.
Performance-wise, the HX510 is somewhere in the above-average range. Its optimised motor and electrical systems allow it a slightly faster top speed of 10 mph. The added power also helps complement the off-road capabilities of this hoverboard. However, one big drawback is that it does drain the battery a lot, which reduces the range of the HX510 to just around 6 miles – pretty short in our opinion.
One fantastic feature of the HX510 is its app support. You can integrate your smartphone via Bluewheel's proprietary app, and use it to control your hoverboard for a more effortless driving experience. The app also tells you crucial information like battery life, allows you to pick a custom colour for the LED lights, and stream music to the Bluetooth speakers.
Overall, if you're looking for a durable powerhouse, the Bluewheel HX510 is an excellent choice for you. It's rugged, sturdy, and intelligent – perfect for taking it anywhere you need it to be.
What We Like
Rugged 8.5-inch tyres
App-enabled control
Exceptional stability and handling, even in off-road conditions
Know Before Buying
Our Rating: 4.5 / 5.0
Check Price Now
Range: 9 miles
Charge Time: 2 – 3 hours
Top Speed: 9 mph
Weight Capacity: 100 kg
Tyre Size: 6.5 inch
Tyre Type: solid
Motor Power: dual 350W
The Colorway Hoverboard is yet another high-quality self-balancing scooter specially designed for kids. It's certainly rugged enough for rough play with a durable ABS plastic exterior complemented by high-quality aluminium. The footpad themselves are non-slip, and IP54 rated, meaning they're waterproof and reasonably dustproof.
The hoverboard has an advanced motherboard with an intelligent chip design, allowing the Colorway to balance itself intuitively. It's also pretty responsive to your steering, giving the impression of tight control and handling.
Performance-wise, the Colorway hoverboard relies on two 350W motors, giving a reasonable speed of 9 mph. The hoverboard also has excellent climbing ability, up to an incline of 15-18 degrees. The 6.5-inch tyres give excellent traction and ride quality to the Colorway. And unlike other solid tyres, the one used here has shock absorption capabilities.
As for safety, the basics are covered here. Circuit protection and management ensure that the battery doesn't overcharge and overheat, reducing the risk of fires. A simple indicator tells you if your battery level is low and needs charging.
Like any hoverboard for kids, the Colorway comes with bright and colourful LED lights. Aside from being attractive, it helps illuminate the hoverboard at night for a safer ride. Then there's also a Bluetooth speaker feature, great for piping in music from your smartphone.
Overall, the Colorway hoverboard is an easy ride for your kids that has all the basics covered.
What We Like
Durable exterior
Tight handling and manoeuvrability
High-performance motor
Know Before Buying
Our Rating: 4.5 / 5.0
Check Price Now
Range: 9 miles
Charge Time: 2 – 3 hours
Top Speed: 9 mph
Weight Capacity: 120 kg
Tyre Size: 8.5 inches
Motor Power: dual 350W
The GeekMe 8.5-inch hoverboard is an improvement over its 6.5-inch version, giving it better off-road and terrain capabilities.
This is thanks in part to the bigger wheels made with durable rubber that has a high resistance to puncturing. It can quickly and safely drive over dirt, sand, rocks, and other roads that a regular tyre will find challenging. The bigger tyres also give added shock absorption to this GeekMe hoverboard.
To complement the rugged roads that this hoverboard will inevitably encounter, the GeekMe 8.5 inch has an intelligent sensor to keep the entire thing on balance.
The hoverboard has app supports which makes controlling the GeekMe easier and much more intuitive. You can monitor essential statistics like speed and battery level, as well as adjust driving modes. It even has an anti-theft alarm for extra protection.
Safety-wise, it uses a "9 Level" safety protocol that works together to make the GeekMe as safe as possible. They include circuit protection and anti-fire contingencies. A weight sensor also tells you if the GeekMe is at overcapacity.
In terms of performance, it's more or less at par with the 6.5-inch version. They have roughly the same range and top speed, as well as motor power. However, if you want to ride in more challenging conditions, the GeekMe 8.5 inch hoverboard is a worthy upgrade.
What We Like
Larger 8.5-inch tyres
9 level safety features
App control
Know Before Buying
No performance improvement over the 6.5-inch version
Our Rating: 4.3 / 5.0
Check Price Now
How Does a Hoverboard Work?
Hoverboards are also known as self-balancing scooters, and the latter is probably a more accurate description of how they work. That's because, despite the name, hoverboards don't actually hover (at least, not yet!)
The ability of the hoverboard to self-balance is thanks to its gyroscopes. They can detect the tilt and speed of the hoverboard (via the wheels) and then send the information to the logic board. This tells the motor to react accordingly to maintain the hoverboard's balance.
If your hoverboard is out of balance, it's almost always due to the gyroscopes being out of alignment. Hoverboard maintenance requires that you calibrate the gyroscopes regularly so that they return to a neutral state.
Moving the hoverboard requires the use of sensors beneath the footpads. These can detect the movement and position of your foot, which make the hoverboard turn or move in the desired direction. For example, leaning forward will make the hoverboard move forward while leaning back will slow it down and reverse it. The more you tilt in a particular direction, the greater it will accelerate towards that.
Each wheel has its own motor that you can move independently of the other, enabling you to perform turns. For instance, you can tilt your right foot forward and your left foot back. This causes the right wheel to accelerate and the left wheel to reverse, effectively turning your entire hoverboard to the left.
Things to Consider When Buying the Best UK Hoverboard
Hoverboards might look similar to each other, but they do differ in how they ride. Picking the right one will help you have an overall pleasant and, most importantly, safe experience.
Here are some of the factors you need to watch out for:
Speed
Speed is a self-explanatory spec, and it's easy to understand why people want their hoverboards to be as fast as possible. However, be careful that you're buying a speed that's appropriate for the user. For example, it's prudent to buy hoverboards with lower top speeds if they'll be used by younger kids or the elderly, to avoid potential accidents.
With that said, most hoverboards have a pretty uniform speed – from 2 mph to 10 mph. These are best for almost all types of users, especially beginners. Despite the relatively slow speeds, they actually feel fast enough to give the thrill of riding in a hoverboard.
If you're really craving high speeds, fortunately, there are high-speed zone hoverboards available for you. These have speeds exceeding 10 mph and are mostly for more advanced users. Some can go as fast as 17 mph, which can be hard to control for the inexperienced, so exercise caution!
Safety
While they're meant to be used by older teens and adults, hoverboards can still cause accidents if you're not careful. That's why safety is still a primary concern when buying one, especially if you're getting a hoverboard for kids.
The UK government requires that hoverboards pass the U2272L Certification before the manufacturer can claim that they have a safe product. It means the product has gone through considerable testing, especially its battery and electrical systems. In fact, a faulty battery is the leading cause of hoverboards spontaneously catching fire, so make sure to buy only from reputable sellers.
Maximum Weight Capacity
The weight capacity determines how heavy a rider should be until the hoverboard can't support it anymore. Most average consumer models can safely support up to 120 kg of body weight.
However, it's best not to get too close to the limit. The nearer you get to the hoverboard's maximum weight capacity, the slower it will run. Also, take note of any safety gear or backpacks you might be wearing, as these can add significant weight as well.
Tyres
Tyres are the most essential parts of the hoverboard and have a significant influence on your ride's performance. It determines how well balanced the hoverboard is, which terrains it can cross, and how much weight it can bear.
Hoverboard tyres are composed of two sections – the inner and outer tyres. The inner section of the tyre houses the motor and essential electrical components of the hoverboard. The outer tyre, on the other hand, is what you can visually see, and is far more critical as far as performance is concerned.
There are two considerations with tyres: size and type.
For size, a 6.5-inch tyre is the minimum you should go for and is perfect for beginners. It gives good balance, traction, and ease of use. If you frequently pass through rugged terrain likes soil or grass, consider a thicker tyre of around 8 – 10 inches. These can add extra grip to traverse challenging roads without overworking the motor too much.
As for type, there are two you can choose from – solid (airless) or pneumatic (air-filled) tyres. Between the two, pneumatic tyres are far superior and should be the one you should get. These air-filled tyres offer better shock absorption and traction in wet conditions.
The only time you should get solid tyres is if you don't want to deal with the constant maintenance that pneumatic tyres require. Solid tyres are also resistant to punctures, which can make them ideal for, especially rough terrain.
Motor Power
Motors are the heart of any hoverboard, so they need some consideration, too. The better quality motors can provide better performance to your ride. Brushless DC motors are often used, located on either side of the tyres.
Like any electric motor, the power of a hoverboard motor is measured in watts (W). Watt measures how much energy the motor consumes.
The minimum motor power you should get for a hoverboard is 250W dual motors (for a total of 500W) for flat terrains at moderate speeds. They give a decent performance without overworking the motors or tyres. For inclined or rough terrain, consider getting a more powerful 400W dual motor (800W in total).
Range and Battery Life
Range determines how long your hoverboard can run on a single charge. Consequently, it also tells you how far you can go, which is why the range is often measured in distances.
Compared to electric scooters, however, hoverboards tend to have shorter ranges because they're not meant for long-distance commuting (at least, for most of them). The average distance most hoverboards can go is 10 – 15 mph, with some high-end models nearing 20 mph. Some hoverboards are commuter-ready and have longer ranges, but these tend to be much more expensive.
Note that the actual range of your hoverboard depends on several factors. The rider's weight, the weight of the hoverboard, road conditions (is it flat or inclined?), the speed – all of these can increase or decrease the range of the hoverboard.
Of course, the most significant factor that influences range is the hoverboard's battery, which is often of the lithium-ion variety. Recommended voltages for a decent battery should be between 36 to 42 volts. Bigger batteries, however, tend to weigh more and can negate any range benefits they might add.
Charge Time
One other related factor to the range is the hoverboard's charge time. The faster the charge time, the shorter the downtime you need to wait before you can ride it again. It might be an acceptable compromise to get a hoverboard with a shorter range, but with a shorter charge time as well.
On average, it takes around 2 to 2.5 hours for hoverboards to reach full charge from empty. This is the charge time you should aim for (of course, shorter is better).
App and Bluetooth Support
Newer hoverboards increasingly come with app support, which enables you to control the hoverboard through your smartphone. Not only is this convenient, but it's also safe as well. App support is especially beneficial to parents since it gives them total control over how fast their kids are riding their hoverboards.
An equally cool feature is support for Bluetooth speakers. They allow you to pipe in music from your smartphone to your hoverboard so that you can ride in style. However, be sure you're allowed to blast music in your area and be sure not to disturb the neighbours!
Portability
Since hoverboards are not meant for long-distance travel, you might find yourself carrying your hoverboard more than riding it. If that's the case, consider portability.
The weight of your hoverboard is the most significant factor here since they weigh an average of almost 13 kg. You might consider a lighter model here, but you probably need to sacrifice something in the process, such as range or speed.
Buying Hoverboards for Kids
If you plan to buy a hoverboard for your kids, safety should always be the primary concern. It can't be stressed enough that hoverboards can be dangerous. That's why the minimum recommended age for kids before they can ride one is eight years old and above.
Here are a few further recommendations when buying a hoverboard for kids:
Make sure the hoverboard has a UL 2272 certification.
Get an app-enabled hoverboard. This allows you to control the speed of the hoverboard so your kids don't go over the limit.
Speaking of speed, get a hoverboard that has a maximum speed of only 8 mph. It's considered slow enough that it won't cause major accidents in case of a collision.
Additional bells and whistles are nice, such as attractive lights and Bluetooth speakers.
The self-balancing feature is ideal if your kids are younger, or are just beginning to ride their first hoverboard
Good build quality and waterproof features are essential as kids often abuse the heck out of their hoverboards (or anything, really!)
Turning a Hoverboard into a Go Kart
One fun way to extend the fun of your hoverboard is by turning it into a hoverkart. You can do this easily by buying a hoverkart kit, which is nothing more than a seat with handlebars and a front wheel.
To use the hoverkart, you simply attach the hoverboard beneath the seat. You don't need any additional equipment to do this. Essentially, the hoverboard acts as the main engine of the kart, giving it the push to drive forward. The handlebars on either side allow you to accelerate and brake your kart.
Most hoverkart kits are compatible with any standard hoverboard as long as it fits the size (most hoverkart kits accept wheel sizes from 6.5 to 10 inches). If you're interested, here are some of our recommendations for kart kits: