Best Water Flosser 2021 – A UK Buyers Guide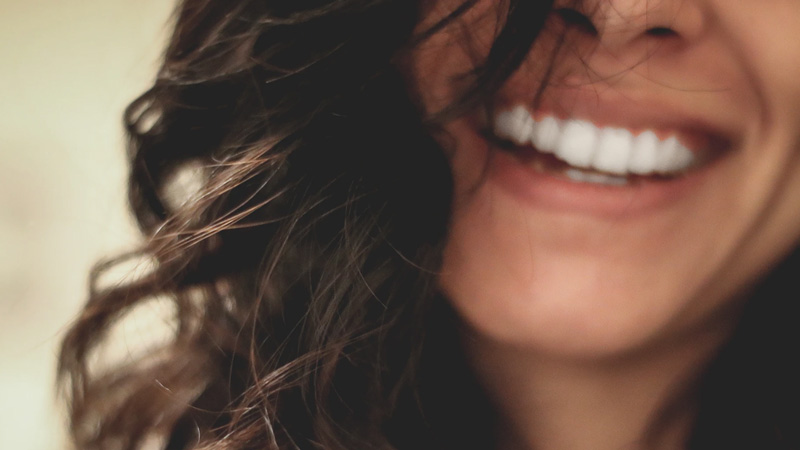 Keeping you chompers and mouth in tiptop shape doesn't end with brushing alone – most dentist advice combining it with another physical dislodgement method like flossing. But traditional flossing has seen better days – not everyone is comfortable with the method, it is a continuous expense, and may even cause harm like damaging afflicted gums or orthodontic appliances.
Luckily, the dental industry isn't left behind in terms of innovations. Flossing is way easier today with the existence of water flossers, which also go by the names oral irrigator, water toothpicks, and the likes.
But what exactly does a water flosser do that makes it different and more effective than traditional flossing? Basically, it ejects a pressurized (sometimes pulsating) stream of water to remove food, plaque, and other material stuck between your teeth and gum line. As it uses water, it is inherently more comfortable on the oral cavity and is easier to direct as well.
We've gathered important information on these nifty oral cleaning solutions to come up with a list of the best water flossers one can buy in 2021, so sit tight and scroll down to know more!
The Best Water Flossers of 2021 – Product Recommendation
Take care of your teeth with our first recommendation, the Philips Sonicare AirFloss. It's quite amazing to think that Philips has also extended its reach from major electronics products into something as niche as the dental hygiene field. This water flosser is battery-powered and is rechargeable for added convenience, but packs pressurized power thanks to its advanced nozzle design and water delivery features. To facilitate proper cleaning, this water flosser is equipped with a decent tank volume that can be filled by simply opening the hinged cap and topping it up directly under running tap water.
The Philips Sonicare AirFloss makes use of both pressurized air and water to loosen food particles, plaque, and bacteria with ease. If the ultra-tiny nozzle isn't enough to convince you of its amazing precision, this water flosser has an Autofire mode that releases fast bursts of air and water on your targeted area – all you have to do is point the tip between each tooth and you're good as gold. Its slim nozzle stem bends at a slight angle to reach deeper areas in your oral cavity much easier and more comfortable. The tip is also molded to facilitate fast and easy guidance on each tooth, optimizing stream positioning.
Furthermore, the Philips Sonicare AirFloss' Microburst technology ensures that you use the smallest amount of water or mouthwash as possible per flossing session. Yes, you can fill the reservoir with mouthwash as long as it doesn't contain isopropyl myristate, as it could damage the mechanism of the water flosser. Charging it is also pretty straightforward, moreso if you own a Sonicare toothbrush as well. The two-pin bathroom plug is a standard that comes with this unit, giving the flosser about two weeks of juice on a single full charge.
For power users or those that want to let the whole family in on the flossing habit, the Waterpik WP-660UK is a great choice to start with. This isn't your typical water flosser, however, as it resembles something you might see at a dentists' clinic thanks to its larger than usual reservoir, able to hold up to 650 ml of water or flossing solution. It is also powered from the mains with a two-pin plug to provide continuous operation as long as you need to. This water flosser makes use of both pressurized liquid and pulsations to clean fast and deep, removing food debris and plaque without much of a fuss.
Moreover, the Waterpik WP-660UK water flosser boasts swappable flosser tips that are designed to attack different applications in a single solution. Spare tips that are available come in options like the jet, brush, implant, brace, and gum tips, perfect for various functions that range from simple tooth cleaning to braces, gums, and other orthodontic devices. This flosser is generous with its water output as well for up to 90 seconds plus of uninterrupted usage. The floss stem is slender and angled at the tip to reach deep into the oral cavity and clean obscure dental regions.
The Waterpik WP-660UK has a 360° rotating nozzle as well, making it a versatile tool when working on hard to reach areas while providing a comfortable experience at the same time. If you or your family members have sensitive gums, one can tone down the pressure settings with its 10 pressure modes, which can also be ramped up for faster and powerful plaque-removing performance. Introduce healthier oral hygiene practices in your household when you go with the impressive Waterpik WP-660UK water flosser.
Not backing down from the dental hygiene competition is the Panasonic EW1411 water flosser. This viable flossing solution comes in a slightly bulkier design as the water tank is integrated into it, carrying a sizable 130 ml volume for added capacity to supply you with up to 35 seconds of continuous use between refills. Moreover, the tank is removable when it's time to clean it, protecting the electronics and internals of the flosser as you don't have to subject the entire unit to water when cleaning it, although it is entirely waterproof as well. Do note that gentle detergents and warm water are the recommended cleaning agents so as to not damage the reservoir.
The Panasonic EW1411 introduces effective oral cleaning to the table with a powerful jet of water that displaces food debris, plaque, and bacteria caught between teeth, braces, dental bridges, and crowns. The water is concentrated in a narrow nozzle that is located at the tip of a slender stem to improve convenience, especially when reaching deep and obscure dental areas. The secret of its performance lies in the addition of a second pump in the flosser's design, adding oxygen to the water as it blasts out the tip. With this feature, one can choose from pure pressure power to dislodge stuck food material, or a gentler water and air mixture via Soft mode that cleans and stimulates the gums and periodontal pockets.
While the Panasonic EW1411 is definitely chunkier than most water flossers around, the body is outlined with contours and strategic grip points for a comfortable and secure fit in the hands. This water flosser comes with a standing charging station to make storage and recharging a breeze and features a non-contact design to prevent damage from moisture. It also accommodates the nozzle with the dedicated stand and can be wall-mounted for added convenience.
Another great water flosser for family use purposes is the Blusmart Dental Flosser. This dental flosser comes with a separate water tank and is corded – but boasts portability due to its conservative dimensions. It sports a generous 500 ml tank that can be filled with water, mouthwash, or your choice of flossing solution to provide you with around 150 seconds of continuous use before needing to be refilled. Moreover, this unit is rechargeable as well to completely avoid the need of using mains power, which can be pretty beneficial if you in a busy environment where safety can often be neglected. It is equipped with a 1900 mAh battery that provides up to a week of power and takes a measly five hours to recharge.
Since this water flosser is rated IPX7 waterproof, one can use it simultaneously while taking a shower without the risk of damage. The Blusmart Dental Flosser comes with a 360° rotating nozzle tip that provides a significant cleaning advantage over fixed tips and is angled for better coverage in hard to reach areas. To augment this, the water flosser packs seven water jet tips that provide general and specialized cleaning capabilities. Three classic tips are provided for general use, while a tongue cleaner, orthodontic tip, plaque tip, and the periodontal tip take care of braces, gums, and periodontal pockets with ease.
The Blusmart Dental Flosser sports five water pressure settings that one can adjust depending on the application. It ranges from a gentle 10 PSI to a powerful 100 PSI setting to give you the option to choose a comfortable stream that stimulates the gums or a powerful jet that easily breaks down caked in debris and persistent plaque in the most challenging of positions.
Are you running out of real estate on your sink counter? Then going for a corded tank model won't be the best solution to your needs. Luckily, the PECHAM Cordless Irrigator comes with a sizable water tank that surprisingly fits on the water flosser's main body seamlessly. This flosser has a 300 ml tank that is attached at the bottom of the unit to give it a decent amount of cleaning ammunition without consuming much space from your toiletry arsenal. As this is a rechargeable unit, you need to charge it for about four hours back to full to enjoy a week's worth of power thanks to its 1400 mAh battery. It comes with a USB cable and a UK plug for fast and convenient charging wherever you go.
The PECHAM Cordless Irrigator has a powerful pump that pulses the water at around 1400 to 1800 times per minute, ensuring that even the toughest of food debris, plaque, and bacteria are washed away. It allows you to remove stuck material that is hard to dislodge by brushing alone, resulting in cleaner and stronger teeth. Also, the high-pressure stream of water helps in massaging the gums and promote circulation to keep them healthy. This flosser offers three flossing modes: Normal, which uses a powerful stream to dig between teeth debris, Soft, which is gentle and recommended for those with sensitive gums due to its massaging effect, and Pulse, which is a combination of deep-cleaning and gum massaging.
The PECHAM Cordless Irrigator can also be shared among family members as it has four different tips that are color-coded to determine which is which, although it lacks short of nozzle functionality as the three are normal jet tips while the remaining one is an orthodontic attachment. Still, this doesn't take away the fact that this flosser is one of the best performers when it comes to deep cleaning your oral cavity.
Maintenance is fairly easy as well as the PECHAM Cordless Irrigator is waterproof, rated at IPX7 to protect the internal and external areas from moisture damage, as well as clean limescale buildup in the long run.
Another viable cordless solution comes in the form of the AUCEE Cordless Flosser. It is one of the most long-lasting flossers that can supply about a month's worth of service in a single charge thanks to its ultra-beefy 2150 mAh battery. It powers the motor that provides three operational modes to choose from, ranging from LOW with 50 PSI, MEDIUM on 80 PSI, and HIGH at 110 PSI, outputting it in a 0.8-mm thin stream for maximum effect. Moreover, five multifunctional nozzles help you target the area you want to clean. It has two regular jet tips, 1 periodontal tip, 1 orthodontic tip, and a tongue cleaner for a versatile operation that not only cleans teeth, but braces and periodontal pockets as well.
The AUCEE Cordless Flosser is equipped with a 300 ml detachable tank that for added run time and easy maintenance. While it has most of the usual features usually found in cordless water flossers, this unit has a unique gravity ball design at the end of the extractor hose in the reservoir. This means that you can tilt the flosser at any angle and not lose water pressure and supply at all, as gravity drags the ball as you shift the unit around, ensuring that it taps the water supply at all times, no matter the angle or current tank level.
Read next: What's the Best Probiotic?