Best Weed Killer 2021 – Reviews & Buyer's Guide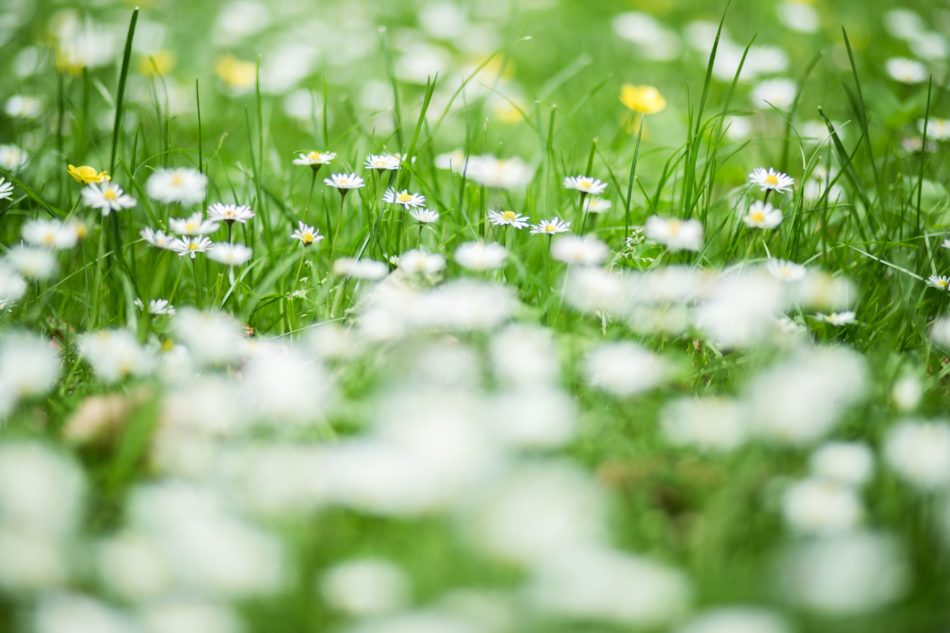 Anyone who has ever done a spell of weeding knows what a back-breaking chore it can be. Sometimes, especially in spring and summer, you just can't keep on top of the weeds and barely have the aches and pains from your last purge gone before you have to begin all over again.
No one appreciates their lawn, bedding areas or pathways clogged up with weeds and so weed killers can provide a very effective solution. That is, however, providing you understand a little about them and choose one that is suitable for your purpose.
The Best Weed Killers UK
This product purports to be the strongest weed killer you can buy over the internet in the UK and it contains as much glyphosate as you would find in products used by professional groundsmen and gardeners. It has excellent coverage; 1 litre can treat 0.4 of an acre, killing weeds instantly with only one application usually needed.
The product is especially effective against annual and other persistent weeds, including rogue, unwanted grasses, dock leaves, nettles and dandelions. It is best applied when the weed is growing and at the point where there is a large leaf surface to spray the product on to. It takes effect between a few days and a month, depending on weather conditions. Take care not to spray plants you want to maintain.
Once the product hits the soil it deactivates and residues are neutralised by the effect of micro organisms. Once the weeds have died and been cleared, the soil is ready for replanting within a week.
Check Price Now
You get great coverage from this product with 1 litre covering 667 m². Apply by watering can, ideally with a fine rose, or by spray gun and it comes ready for use. Each pack covers 330m².
This herbicide kills broadleaved weeds growing in your lawn, including dandelions and other weeds that regularly infect lawns, such as clovers and daisies but it doesn't kill the grass
Active ingredients include fluroxpyr, formulated to specifically target broadleaf weeds and woody brush, clopyralid, lethal to thistles and clovers and MCPA.
Check Price Now
As the name implies, you don't have to wait more than a few days to see results from this very popular, systemic, fast-acting product. Roundup Fast Action kills common garden weeds with a single application.
The product comes ready to use, with a resistant trigger.
Once the product has dried, children and family pets can access the area treated with no adverse effects. This is because the action of soil bacteria breaks down the product leaving no harmful residues.
Check Price Now
This very effective product comes ready to use and once applied results are visible the next day. Using the product is easy as the applicator head allows for the targeting of large and small areas alike. Alternatively, put it in a watering can. 3 litres will cover an area of 120 m².
Resolva is a translocated herbicide which acts on the weed both externally and internally. This product breaks down naturally in the ground. It contains the synthetic compound diquat which is formulated for dehydration and defoliation and also glyphosate, a systemic herbicide and crop protector.
Check Price Now
Roundup Path and Drive is another excellent translocated herbicide which acts on both leaves and root systems, preventing re-growth. The product is specially formulated to be effective on paved areas and drives and is the best weed killer for block paving. It certainly acts fast as you will see when you inspect your garden the morning after application.
The pressure sprayer allows 10 minutes of continuous spraying
Residues are quickly broken down in the soil by micro organisms. This product is not suitable for use on lawns unless you want to kill the grass.
1 litre of the product will provide coverage of 30m².
Check Price Now
Doff Portland Ltd has been around the industry since 1946, so you can be assured that they know a thing or two about producing effective herbicides.
Pelargonic acid, which causes rapid and non-selective burn down of green tissue and maleic hydrazide, which is used to regulate plant growth and keep weeds at bay, are principle ingredients.
Mix 100ml of the product with 500ml water for coverage of 6m². 1 lire will give coverage of 180m².
The product comes in spray form and works on algaes and mosses as well as persistent weeds such as field horsetail and goutweed.
The good news is that Superfast and Long-Lasting has a low level of wildlife toxicity and it is also kind to our dwindling bee population
The manufacturer's instructions are to drench leaves with the product, both on top and on the underside.
Check Price Now
If you are looking for the best weed killer for brambles, you have probably found it. It is also lethal to nettles, dock leaves and other, woody-stemmed flora including hardwood saplings and tree stumps. Crucially, it does not kill grass.
Triclopyr, an organic compound is an active ingredient of Vitax. Triclopyr provides a potent solution to unwanted wood plants and is often used for the purposes of defoliation. It is good at controlling broadleaf weeds but does not act on grasses and conifers.
The product is supplied in liquid form with simple instructions. Application is easy. 250ml will treat 84 square metres.
Check Price Now
Another trans-located herbicide acting on both roots and branches and preventing recurrence, this product is supplied in tubes, so there is need for measuring, you just add water to the concentrate. Apply using a sprayer to beds and plant borders, pathways and drives.
This is a fast-acting product with results visible within a day or so. Rootkill Plus is particularly effective on broadleaf weeds, grasses, thistles and stinging nettles.
Check Price Now
This is a variation of Rootkill Plus specially formulated for gravel paths, drives and patios. It is also effective along fences, walls and around trees. It acts on the whole weed system, keeping new weeds away for a whole season.
Like Rootkill Plus, it also comes in tubes which just need diluting in water. This makes the product easy to handle and dispense. It is best applied on dry days between March and September. The product should only be used in the same area once a year.
Check Price Now
These ready to use products complement each other well. The organic acids and detergents in No Grow will get rid of unwanted weed fast. Just apply using the trigger applicator, a spray gun or watering can. Mould Algae and Moss remover can be easily applied to affected paths and patios by spraying, and it performs equally well on decking, patios and drives. In fact, it could easily be the best weed killer for driveways.
These are powerful products that bring results in a few hours. What is more, they are formulated without harmful ingredients and are bleach free so they are safe to use and once the application has dried, children and pets are safe to play in the area.
Check Price Now
Weed Killer Buyer's Guide
It is perfectly understandable for someone to want to buy the best weed killer UK wise and that's fine, providing it will do what you want it to do. For example, if applying herbicide is going to be your first step in trying to cultivate a beautiful lawn (see our guide on the best grass seed), you will need the best lawn weed killer. If it's those blighters popping up between your paving stones, you will be looking for the best product for block paving. How do you find the best weed killer for ivy when some people swear that only vinegar works? Do you get the idea?
It helps if you know the type of weeds you are tackling so that you can seek out products tailored to deal with them. The severity of your problem and the welfare of your lawn, surrounding plants and flowers will also influence your choice. You will need to decide whether you need a selective herbicide, which kills the weeds and leaves plants unaffected, or a non-selective one, in which case every plant in the treated area will die.
Using Weed Killer Around Pets & Children
When using a weed killer, caution needs to be exercised around children and pets, so choose one that is safe or becomes safe quickly after application. Some products can cause a threat to aquatic life, so if you keep fish in a garden pond or live in a rural area and are visited by frogs and toads, take care. There are also wider environmental aspects to consider, such as the well-being of the bee population.
You also need to decide whether you want something that kills the weeds when they are germinating and before they emerge or after they have grown. Non-selective products stay in the ground for a long time preventing further growth. Non-persistent herbicides kill the weeds but quickly become inactive and so are particularly suited to properties visited by children or where there are pets.
Finally, do you want the product you are using to kill the weed as soon as it touches it, in other words, a contact herbicide, or do you prefer a translocated herbicide that will act more slowly, penetrate into the cells of the weed killing it and its roots from the inside?
These are the considerations you need to take as I waltz you through some of the best products on the UK market this year.
Conclusion
So, when it comes to the question, what is the best weed killer, the answer has to be the best product available for the purpose you intend to use it for because it will give great results, improve your garden and save you a lot of work.
Why get down on your hands and knees for hours pulling up weeds when a good weed killer will solve your problem for you? The only effort you need to put in is a little homework so that you can make an informed choice regarding which weed killer will best suit your requirements.