Best Wellington Boots 2021 – Reviews And Buyer's Guide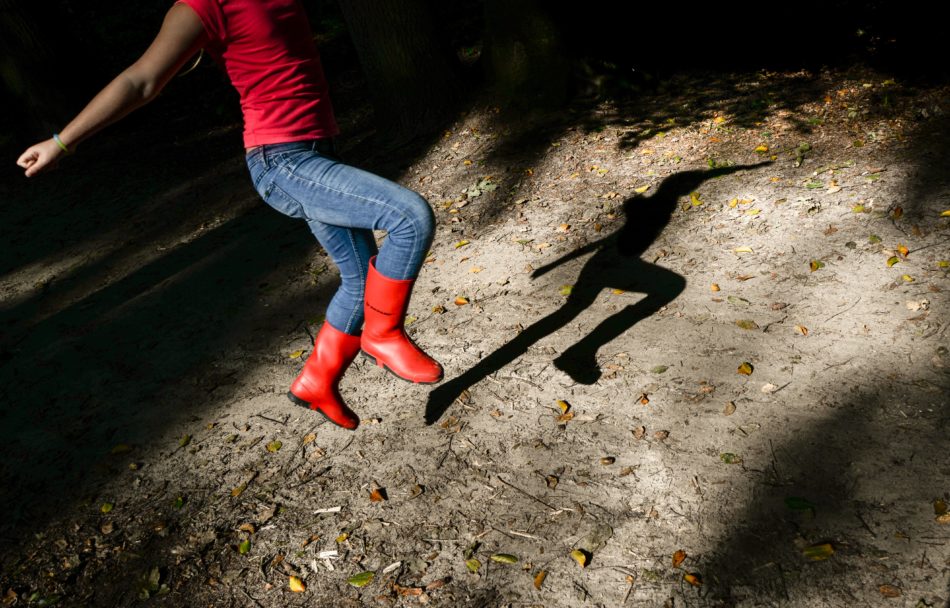 With the UK seasons – whether that's weather seasons or festival seasons – you should never be too far from a good pair of wellies.
Whether it's for working in the muddy fields or for taking the kids to school on a dreary Thursday morning, there are certain qualities all the best wellington boots have. Waterproofing, comfort and durability are necessities, but our top ten wellington boots this year also have a little more to them than meets the eye.
Buyer's Guide – The Best Wellington Boots In The UK
There are always caveats with buying online. Make sure to check that the sizing is correct and that you have selected the correct colour and delivery options. Check sellers ratings if you're not sure and make sure to confirm that your chosen product can be delivered to your address. Read through returns policies carefully if you plan on trying on a few pairs and sending them back. This way you can be sure to get the best boots for your money.
Dunlop are known for making durable and high-quality work footwear and their wellies also fit the pattern. These wellies come in a broad range of sizes, from UK size 4-12 meaning that even if you have large feet you are likely to find a pair that fits.
The shorter length of these wellies makes them easier to get on and off your feet and are perfect for people with larger calves. Whilst not the most attractive pair of boots, with their good sturdy heels these wellies are excellent for practicality and versatility.
Just make sure you don't go wading in them as their short length isn't conducive to deep water or mud.
Check Price Now
Joules are known for making the best wellies for stylish wear. Whilst these wellies are certainly not suitable if you're planning on doing a lot of manual labour in them, they are perfect for afternoon walks through muddy fields.
Joules wellies are very high quality and tend to fit most foot and leg sizes quite well. The foam insole is acceptable however you may consider providing your own thicker insoles in colder weather. Likewise, the inner lining is also quite thin however they will usually fit a pair of thick socks as the boots are a good regular fit.
Another issue with the boot is that they only go up as far as UK women's size 8. For those with larger feet they may therefore be unsuitable.
Check Price Now
These boots are perfect for both leisure use and work. Their unique design means they can be worn with your everyday clothes and still look stylish whilst not looking out of place on a farm or yard either.
Their comfortable rubber soles make them an ideal walking boot with the added benefit of traction support for the icy months to come. The soft inner cushion lining of the boots makes them comfortable for everyday wear if you work outside.
The boots also boast a sweat control lining to stave off that damp boot smell for as long as possible. Though the boots do stretch from a UK size 3-11 in both regular and wide fit, the boots do run a bit narrow so if you have wide feet it's worth getting one or two sizes up. Likewise, if you have larger ankles or calves you will probably struggle to fit into these boots.
Whilst they are waterproof, they require proper maintenance to remain that way, so if you don't like the idea then sticking to a traditional rubber pair is probably a safer option.
Check Price Now
If you suffer from perpetually cold feet or work in freezing muddy conditions these boots are a lifesaver. With more and more snowy spells each winter, it's imperative that your wellie boots keep your feet warm and dry and no other pair of boots does this quite like the Dunlop's fleece lined draw string boots. Lined with synthetic fur, the padded collar of the boot adds an extra layer of protection as does the draw string design, so that absolutely no cold water gets in your boots.
Whilst they are possibly the most comfortable boots on the market they are not suitable for heavy manual labour or frequent use as the lining starts wear thin.
Check Price Now
These wellington boots provide everything that could be required. Available in an array of vibrant colours, their appeal is not compromised by their quality.
Toggi are a brand which has been producing high-quality and very durable boots for several decades and the 'Lady Wanderer' model is as durable as ever. This is the ultimate 'no-frills' rubber boot and carries sizes up to women's UK size 9.
These boots provide quality however this comes with a compromise of no extra features, fastenings or linings.
Check Price Now
These boots have so many great features that it's difficult to know where to start. As it says in the name, they are lightweight which means your feet get less tired if you're wearing them for long stretches at a time. This is because they are made from EVA not PVC as many boots are.
The lining is removable ensuring that they are easy to keep clean, inside and out, and adaptable for year-round wear. For all their features, these boots are incredibly tough and hard wearing.
The boots also come in an array of colours which means you don't get stuck with the same boring shade of green. This being said there is one drawback to the boots and that's their size. The boots look quite clunky and do feel larger than their size. This is not so much a practical issue as one of personal preference and does not deter too much from what is otherwise an excellent pair of wellies.
Check Price Now
As the name suggests these boots are built to withstand a lot. Besides being reinforced in the toes and heel they have an inbuilt steel arch support to keep your feet from getting worn out.
The innovative part of this boot is the stretch-fit binding around the top. To put it simply, the boots expand to fit around your calves snugly to ensure an airtight and watertight fit which keeps your feet warm and dry. This also has the added benefit of making this boot a one size fits all in the calf department. For people who struggle to find knee-high wellies because of their calf size, this is the perfect boot.
These boots come in a very generous choice of sizes, as they are a unisex boot, so this is something to keep in mind before purchase. In addition to this, this boot is quite heavy looking and feeling however this is all due to the reinforcing that's gone into it.
Check Price Now
These boots are incredibly warm, robust and comfortable. The faux fur lining and the zip make the experience of wearing them a comfortable one from the start as there's no need to struggle with pulling them on or off.
The rubber sole is slightly reinforced to make them more durable without becoming heavy. This is the perfect cross between a walking boot and a wellington boot which makes them ideal for both cold and muddy conditions.
They are however on the shorter side so not recommended if you plan on standing in very deep mud for extended periods of time.
Check Price Now
Hunter boots have become synonymous with style and quality wellington boots. These wellies generally last very well with moderate (though not heavy) use and retain their shape beautifully.
Whilst advertised as women's, the sizing runs large enough that they could be considered unisex boots. These boots are good for walks and festival events however the rubber is not thick enough or durable enough to withstand manual labour or heavy wear.
These boots come in an array of sizes and are also available in a gloss finish. These are the ultimate fashion wellie boots.
Check Price Now
These boots combine the design of Hunters with the quality and durability of the Muck Boot Company's 'Chore' boots.
These boots come with a deep tread, are insulated to keep your feet warm even at -20 degrees and come in a range of beautiful colour palettes. These boots are very long lasting and unlike other wellington boots are precisely the size they are sold at.
Unlike some harder hitting wellies, these boots have a soft sole and do not feel heavy on the feet. Whilst they are perhaps not as stylish as the Hunter boots, they are far more durable and a more practical choice if you are buying wellington boots for working in the garden or for long walks.
Check Price Now
Conclusion
Wellington boots are used by different people for different reasons so it's very difficult to say which boots are the best for everyone.
If you want a long-lasting and durable fashion wellie boot, then the Dublin Waterproof River Boots are perfect if you are okay with boot maintenance. The Hunter boots come a close second being easier to maintain but less reliable. Third place goes to the Aigle Parcours ISOs which come in some unique and beautiful colours and with the added bonus of comfort and durability.
For durable and hard-working boots, 'Chore' by the Muck Boot Company are strong, watertight and provide a perfect fit every time regardless of leg shape or size. They will keep your feet warm and safe, and will last well even with intense work.
The Ladeheid boots are light but strong and keep your feet safe, secure and warm. The Aigle ISOs are likewise slightly less hard-wearing than the Chores but are still well above average in terms of quality, durability and support.
Overall, the Aigle ISOs provide the best boot for most purposes, however it is ultimately a question of personal tastes and uses.