8 Best Bathroom Extractor Fans 2021 – Reviews & Buyer's Guide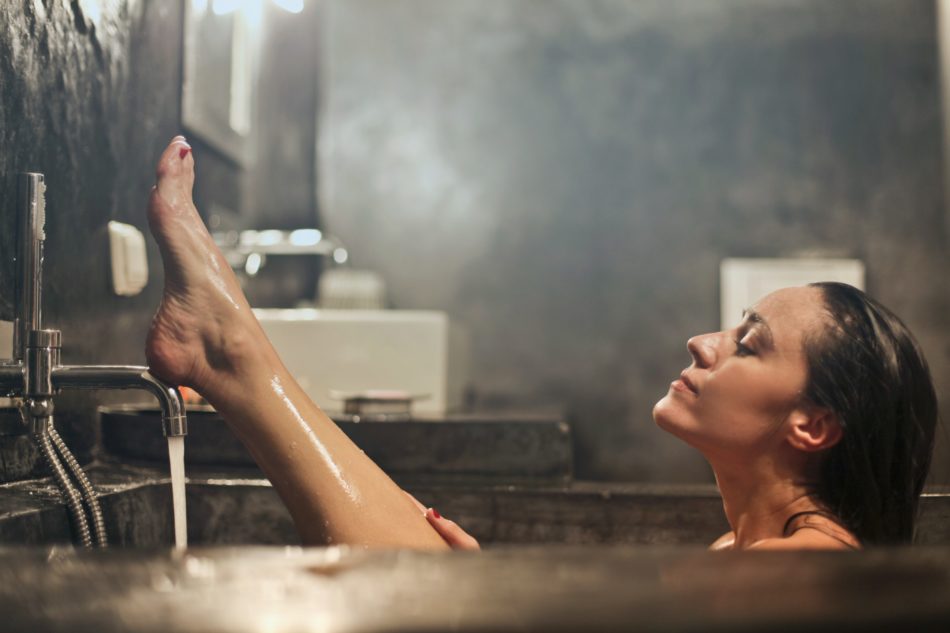 Having a good extractor fan is essential in any modern bathroom, with piping hot showers and steamy baths more popular and accessible than ever.
This isn't just because they help to ventilate the room and free it from moisture, extractor fans are a legal requirement in the UK in certain circumstances.
Even if you're not legally required to – for example, if your bathroom has opening windows – there are a whole load of reasons for why you'd want to get an extractor fan.
The best bathroom extractor fans will circulate clean air and remove moisture and humidity from your bathroom, preventing mould, keeping bad odours away and helping to keep your walls free from damp.
Extractor fans also allow you a little more privacy. Many bathroom windows are visible to neighbours and when opened, those living in your local area might get to see a bit too much.
We went on the hunt for the best bathroom extractor fan in the UK and our favourites are reviewed below.
We use affiliate links to keep our website free forever.
8 of the Best Bathroom Extractor Fans
The most important thing you need to consider when getting a bathroom extractor fan is the size of fan that you need, which is specific to the size of your bathroom. Size aside, the things we've considered for our selections are; noise levels, design quality, eco-friendliness, extra functionality such as run on timers and humidity sensors, and our own judgement on value-for-money at the time of writing.
If you're after an energy-efficient choice that keeps noise to a minimum, this Mixed Flow In-Line Fan from Vent-Axia warrants some further investigation. This reliable fan features a motor with two speed settings, giving you some options if you're finding moisture isn't being managed as much as you'd like straight off the bat. You've also the benefit of an adjustable overrun timer, which is particularly useful if you've spent a while in the shower and considerable levels of condensation have accumulated.
This compact bathroom extractor from Manrose is designed with ceiling and wall mounting in mind. Despite a small size, there are good levels of extraction at a rate of 23 litres every second. A relatively quiet operation means you won't wake the whole house up if you're rising early or retiring late. A solid build and long-lasting ABS thermoplastic materials reduce the likelihood of you having to replace your unit early, while also making things simple when it comes to cleaning.
The Envirovent SIL100T is a go-to option for those after something that runs quietly, but doesn't skimp on extraction. You can expect extraction rates of around 26 litres per second, making it a standout amongst many 4 inch fans on the market. Easily installed to your bathroom light fitting for activation when you want it, this bathroom extractor fan can also be modified with a timer to provide you with overrun extraction for up to 30 minutes.
If you're searching for something that will deliver higher working pressures for bathrooms requiring an increased extraction rate, this Manrose 100mm Standard Mixed Flow Fan might be something to consider. A quality build and durable materials ensure this inline fan will last, while installation is a breeze. What's more, this fan can be fitted with both flexible and rigid ducting. A compact, robust and reliable option you'll struggle to find fault with.
The Xpelair DX100 keeps things simple. Compact and hardy, this bathroom extraction fan is straightforward to install. Ideal for those who need some flexibility when it comes to fitting, this extractor includes a wall and window kit with telescopic ducting, plus an external grille making it suitable for fitting into ceilings, walls, as well as windows. This versatile extraction kit also does well when it comes to extraction performance, while operational noise is more than bearable.
If you're someone who thinks silence is golden, the Vent-Axia VASF100B will likely impress. Made from hard-wearing ABS plastic, this bathroom fan has the option of ceiling or wall mounting, while anti-static technology helps lessen the load when it comes to cleaning. Even though it's decidedly quiet when running, don't expect a detrimental effect on performance, with an extraction rate of 75 cubic metres per hour.
Another quiet operator, the Xpelair C4TS Simply Silent Extractor Fan has plenty going for it. Getting started is easy, with simple installation into walls or ceilings and twist-and-click closure for fuss-free access when it comes to cleaning and maintenance. This extractor utilises Ghost Air Movement Technology to make the most of its long-lasting silent motors, eliminating any kind of mechanical noise without compromising on air extraction results. In fact, this fan can claim Quiet Mark certification, courtesy of the Noise Abatement Society.
With the Greenwood Airvac AXS100TR, you've a choice of wall or ceiling mounting, while light switch compatibility and overrun timer setting means you can count on condensation being nipped in the bud. Expect extraction rates of 20 litres per second, without the dread of deafening mechanical noise. Simple and straightforward, it's a good option if you're looking to replace a defunct extractor pronto.
Time to Replace an Existing Fan?
Recently moved into a new property and found your existing bathroom fan isn't quite cutting it? It's not an uncommon gripe with new homeowners. No matter how luxurious a bathroom might have looked during those initial viewings, the veneer can quickly fall away when you're faced with suffering a below-par exhaust fan.
Almost every property has an extractor fan of some sort or other installed, but designs can vary wildly and some are more effective than others. Primary function aside, you'll want to consider your bespoke bathroom requirements and what other features you might be in need of.
Bathroom Extractor Fan Types
Although all types of bathroom extractor fan should prioritise moisture removal and humidity control, others are more effective in certain spaces than others. A go-to option for many households is a ceiling exhaust fan. These popular models are relatively easy to install in bathroom ceilings and work by drawing air upwards, encouraging it to dissipate through your roof. In certain cases ceiling fans may be connected to ducting instead, with the drawn air expelled through a vent.
An alternative to this design is an inline exhaust. If you're limited with space, this can be the best extractor fan option for keeping moisture to a minimum and improving ventilation. Effectiveness can vary with inline exhausts, but they do have the benefit of being relatively quiet when compared to conventional ceiling fans.
Seeking something simple and effective? Wall mounted bathroom fans might be just what you're after. These effective exhausts are fitted on the wall of your home, forming a simple channel for moisture and humid air to be fed through. Many contemporary exhaust fans may incorporate some design elements from various types, providing versatile alternatives for more demanding spaces that require a multi-pronged approach.
Buying a Bathroom Exhaust Fan – Things to Consider
If you're a novice when it comes to bathrooms behind-the-scenes, deciding on which exhaust fan to go for is a tricky challenge. Remember what the core functions of an exhaust fan are and be wary of manufacturers trying to oversell something incredibly simplistic as standout.
When deciding on which fan is right for you, the main consideration you should keep at the forefront of your mind is ultimately the size of your bathroom. You'll want to know the fan you plump for is fit for purpose and can adequately ventilate your space. If you're lucky enough to have a particularly large bathroom, you may want to consider investing in multiple fans to ensure better coverage across your square footage, rather than settle for a mammoth-sized main unit.
Easy Installation
No matter whether you're looking to install your new extractor fan yourself or bring in outside help to get the job done, an easy installation is always welcome. When wiring a fan, you don't want to worry about ripping apart ceilings or walls, for example.
You'll also want to make sure you double check to see what's included with your exhaust unit. It definitely makes life easier if you've purchased a unit that comes with all the necessary mounting and fixing essentials needed for a fuss-free installation.
Noise Levels
People often overlook the noise levels of exhaust fans until a unit has been fitted and it very quickly becomes a daily problem. Even someone who thinks a noisy operation is a fair trade off for performance will no doubt end up eating their words in little time at all. Noise is particularly important in households with multiple occupants, especially if routines aren't in sync. If someone has to be up at 5 every morning and in the shower moments later, an exceptionally loud exhaust fan is going to rile a houseful of friends or family members looking to linger in bed for another few hours.
In terms of bathroom exhaust fans, noise rating is measured in 'sones'. Check to see what the rating is for any prospective exhaust purchase for a simple guide. Generally speaking, anything rated 2 sones or higher will likely prove too loud to live with.
In Conclusion
There's certainly a healthy range of options on the market, but after sifting back through our best bathroom fan shortlist, we think there's a clear standout. The Xpelair C4TS Simply Silent Contour Extractor Fan has plenty of first-rate features and impressive functionality, but that whisper quiet motor and noise-suppressing technology really lets this one shine. There are a great many extractor models on the market today promising close-to-silent showers, but that's all too often balanced out by below-par operation and extraction rates that leave a little to be desired. You won't find this kind of compromise bringing the Xpelair V4TS Simply Silent down.