Best Fence Paint 2021 – Reviews And Buyer's Guide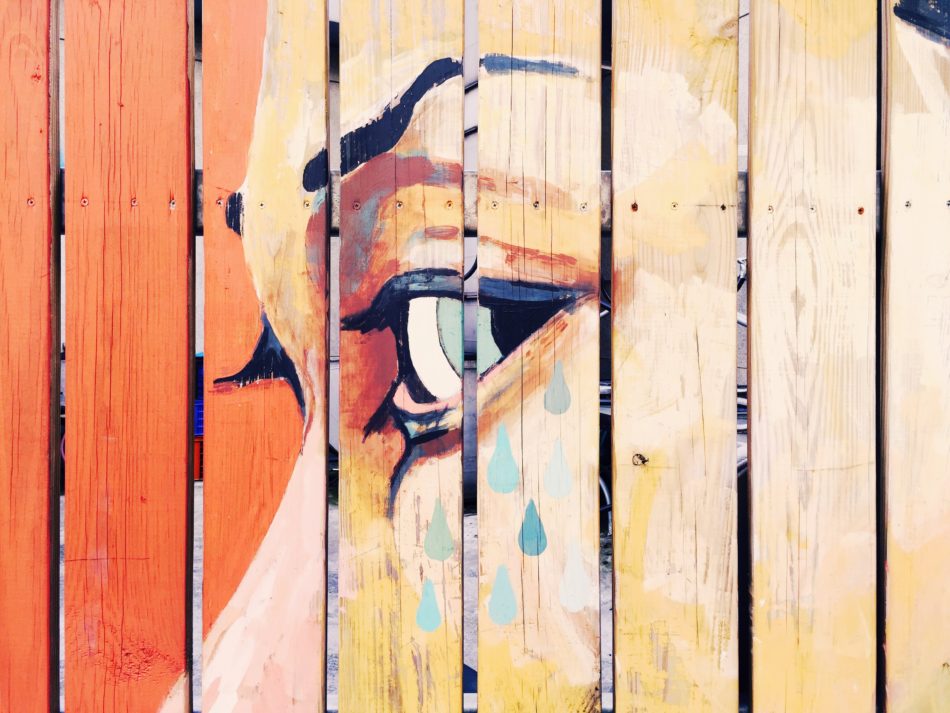 The time has come for you to paint your fence outside, but with so many products out there, it can be confusing to know what is the best fence paint for the job. You don't need to spend a long time researching and worrying about this because we have done all the hard work for you. This guide will show you our top picks and our own review of each one. Carry on reading to find out more.
There are many things to think about when choosing the best paint for wood. First of all, you want to make sure it is going to be well protected. There are a few things that it will need to be protected from. You need to make sure that it will hold up in all weather conditions, mainly the rain. If the paint you are using on your fence is not waterproof, it isn't going to last very long.
It is also good to look for a paint that will prevent the wood from rotting. Some paints will do this by soaking into the wood and covering the inside, as well as the outside. Another common problem with wooden fences is bites from insects. A paint that will protect the fence from these things will make it last much longer.
The length of time that the fence will stay protected is also an important factor to consider. If the paint will lose its protection after a few months, you will need to re-apply it again. Some paint manufacturers will give a guarantee on how long their paint will stay protected. This gives you a good indication on how long you have before you will need to treat the wood again.
Your choice of paint will depend on what kind of look you want. Do you want the wood effect to show through? This question will sway your choice when looking for the best fence paint. A paint that stains the wood will show the wood effect, which can look really nice. However, if you use a paint that does not penetrate the wood, it will sit on top and you will not see that same effect, but it can often make it look more vibrant. You also need to think about what finish you will use. You can use a satin finish but gloss will be more shiny. A matte finish will look more smooth.
A big problem with wood paint is flaking. Over time, some paints will start to peel and this will make it look very messy. It is a good idea to look for one that is less likely to do this. It is not always obvious if this will happen or not.
Do you need to use paint that is specific for fences or should you just buy the best exterior wood paint you can find? This really depends on your intended use. If you are only wanting to paint your fence, then you have a lot more choice. However, if you are wanting to paint other things in your garden – such as your shed – the same colour, you will need to use something that is suitable for both jobs. This is something to think about. There are even paints that can be used on many different surfaces.
8 Best Recommendations for Fence Paint
This water-based paint is a good choice for an all-round exterior use. It will be protected against all types of weather and Ronseal guarantee 10 years of protection, hence the name. It is easy and smooth to apply with minimal drips appearing. This paint has a very quick drying time. From 1 hour of applying, it will be dry and weatherproofed. This product can be purchased in either a satin or a gloss finish. If you use the latter, it will not come out as bright as some other oil-based paints. Even with that, we would still recommend this as the best gloss paint to use on your fence, due to its other characteristics.
Check Price Now
Cuprinol are known for supplying some of the best exterior wood paints and this product certainly validates that. It is available in a huge variety of different colours and a few sizes to choose from. You can even order a small tester pot first. It works very well on all types of wood, so this could be a good choice for somebody who is wanting to match up all of their garden furnishings. Guaranteed to last 6 years, this paint will be protected against the weather, rot and insect attacks. This product stains the wood rather than being painted on top. The opaque matte finish will be soaked up by the wood, meaning you will still have a nice wooden effect showing through. The only issue with this is that it seems to be very thin when first applied, so you will probably have to add another layer or two.
Check Price Now
This one is a bit different to the others as it is designed to be used with a sprayer. Having one of these attached makes the job so much easier. You can spray all of your fence panels in no time at all and it will still give you a surprisingly professional-looking result. It is quick drying as well so the job will be completed very quickly. It is also very good at reaching places which are difficult with a brush. If there is a bit of breeze when you apply, it can cause the paint spray to drift in the wind, so it is best to apply this on a calm day. Unfortunately, the product does not come with the sprayer, so unless you already have one, you would need to buy that separately. I think it is definitely worth it though for the convenience.
Check Price Now
This paint works really well when used on fence panels. It is really smooth and easy to apply and it gives the fence an amazing, vibrant look, from just the first coat. The matte finish looks very even and smooth, once it has been applied. It is also quick drying so it will not take long for your fence paint to be protected. This product also works very well on sheds because of the special formula used to protect rough-sawn timber. For that reason, this would make a great choice if you are looking for the best shed paint to use as well as your fence.
Check Price Now
This is such a nice product to work with. It feels easy to apply and it hardly drips at all, so you won't end up with splatters or drips everywhere. It also looks great once it has dried, which only takes 1 hour from being applied. The other feature that makes this product great is the special wax enriched formula. This helps to repel the rain very well, meaning your fence and the paint will be well protected. Cuprinol guarantees 5 years of protection. You will need to apply a few coats to make the colour shine through.
Check Price Now
This is a great paint for exterior use. As the name suggests, it is designed to be used in the garden. It will be protected and waterproofed within 1 hour. It doesn't seem to crack or peel easily but they do not guarantee any length of protection so it may need a fresh re-coat once a year. This paint is quite thick so it doesn't run or drip too much. Even with the thickness, it is still fairly easy to apply. The good thing about this product is that it works on all kinds of surfaces. It will look great on your wooden fence panels, but it will also bring life to other materials. This makes this product the best paint for wood, metal, terracotta, brick and stone. It also comes in a variety of colours, so if you are looking for something that will freshen up your whole garden, this could be a good choice.
Check Price Now
This paint will work well to protect any garden wood that is rough sawn. After being applied, it will quickly dry and be protected from the weather. It soaks very well into the wood to protect against rot and mould. The unique selling point of this product is that it will be effective after only one coat. Although it does seem to be protected after one coat, it can start to fade after a year or so. For this reason, I would recommend adding a second layer. The paint still seems to cover a big area so this shouldn't be too much of a problem.
Check Price Now
This is an amazing product for protecting and restoring your fence panels. It protects against weather, rot and decay and it keeps it well protected for a long time. It also has a nice look to it. So if you are looking for the best wood preserver to use on your fence, this product will combine everything in one. This is an oil-based paint so it will last a long time but it can take a while to dry. You will also need to use a few coats to completely protect your fence. If you don't mind the waiting time, this product could be a great choice.
Check Price Now
Conclusion
This guide has narrowed down the vast variety of choices to just eight of the best exterior wood paints available. There is a paint for every need within these reviews but my top choice for the best fence paint would be the first one: Ronseal 10 Year Weatherproof Exterior Wood Paint.
It protects very well against the weather, rot, decay and insect bites. It will stay protected for a very long time and it won't peel or fade too easily. It is also very easy to apply and you don't have to worry about it dripping or making a mess. You also have the choice of a gloss or a satin finish.
If you are needing to paint other materials outside, such as metals, I would recommend using Ronseal Garden Paint. This has everything you need in a good paint but can be used for a variety of applications.