The Best TENS Machines in the UK 2021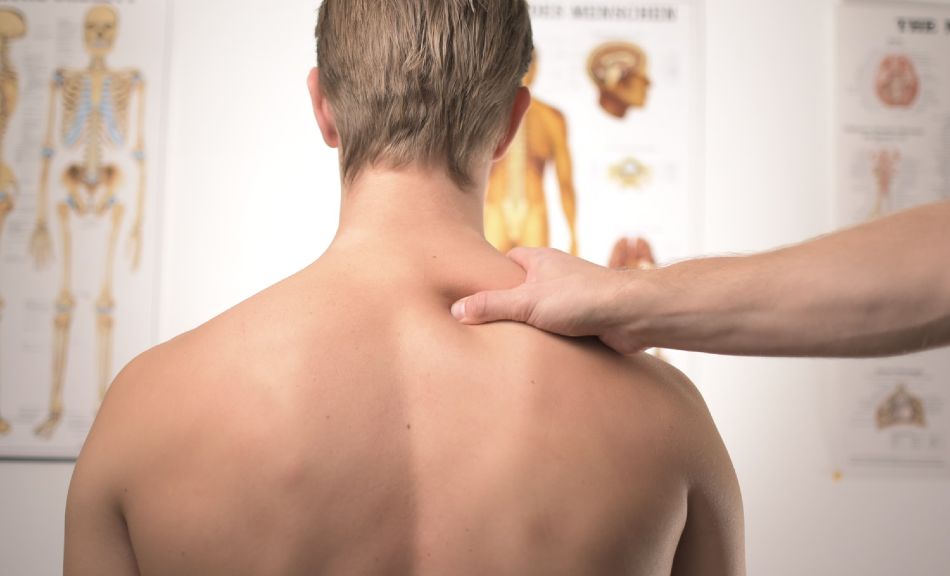 If you're suffering from chronic pain, the usual route would be to go with painkillers. But if those don't do the trick or you have nasty side effects from the medication, you might have considered using a TENS machine.
A TENS, or transcutaneous electrical nerve stimulation machine, is a small device that relieves pain by sending electrical impulses to the affected area. Many people like it because it involves no medication and has no side effects. Results vary from person to person, and the only way to know if it's effective is by trying it out!
There are no harmful effects, so what's there to lose?
Today, we'll take a look at the best TENS machines in the UK you can try today, plus how to find the best one for you.
The Best TENS Machines UK 2021
Specs
Programmes/Modes: 12
Intensity Levels: 20
Timer: 60 mins max
Power Source: rechargeable battery (via USB)
The Kinetic Wellbeing Dual Channel TENS Machine is a compact device developed together with St John Ambulance. The company is an accredited UK medical device manufacturer with a good track record of safe and effective products.
This TENS machine is clinically proven to relieve a wide variety of chronic pain. It has 12 treatment programmes to help with several conditions, from arthritis to sciatica. The 20 different intensity levels offer a decent amount of control over how powerful the effect of the machine is in your target area.
4 pads and 2 channels give adequate coverage for treating a wider area. The pads themselves are economical and can last up to 30 uses. Luckily, replacement pads are easy to order and inexpensive, too.
We found the machine was easy to use, and the 60+ year old who lives with us quickly took to using the device without much problem. The LCD screen is bright and clear to read. There are representative photos for each treatment programme which is easy to understand, a small feat especially when done on a little black and white screen. The simple button layout makes it easy to adjust intensity levels or set the timer.
This device is meant to alleviate chronic pain. It is one of the best TENS machines for sciatica in the UK based on experience. The senior we mentioned living with us eased out of his painkillers after just a month of using the Kinetic Wellbeing. The TENS machine is not suitable for menstrual or labour pain, however, so don't attempt to use it for these purposes.
Overall, this is one of the best TENS machines you won't regret buying. It's simple, compact, but gets the job done.
Pros
Manufactured by a reputable medical company
Easy to use
Dual-channel
12 different treatment modes
Cons
Not suitable for menstrual or labour pains
Rating: 4.8 / 5.0
Specs
Programmes/Modes: 25
Intensity Levels: 50
Timer: 5 – 60 mins
Power Source: rechargeable battery (via USB)
The OSITO Dual Channel TENS Machine is an all-in-one package that combines the benefits of TENS and EMS therapy. It gives you a more comprehensive range of options to treat a variety of chronic pains. It's backed by CE and FDA certification, so you're ensured it's safe to use.
The TENS machine comes with 25 modes that will cover every kind of treatment you might need. The ones you'll often use include acupuncture, deep tissue, cupping, and shiatsu. We thoroughly enjoyed most of them, and they indeed help relieve some of the pain, especially at the back.
You'll find yourself fiddling and experimenting through the different mode and intensity combinations, which to be honest, was kind of fun (I wonder what this next mode's gonna feel like?)
The 50 levels of intensity allow you to adjust the strength of your therapy slowly, making it easier for you to arrive at that sweet spot.
The unit is lightweight and compact and is easy to bring around whenever you need it. It has a bright, striking design with a well thought out circular button layout. The LED screen is bright, and the display layout is clear as well. We like the little graph in the middle to give you a visual indication of the current intensity.
The reusable pads are also well thought of. Their shape makes it easy for them to contour to your body than most of the square pads you'll see in the market. They don't need any gel or adhesive as well as they're effective right out of the box.
Overall, the Osito Dual Channel TENS Machine is a fantastic device at an affordable price point. Great pain relief, coupled with an easy to interface equals a good product overall.
Pros
Gives a huge variety of treatment programmes
FDA and CE certified
50 levels of intensity
Cons
No locking feature when putting in your pocket
Rating: 4.7 / 5.0
Specs
Programmes/Modes: 15
Timer: 80 minutes max
Power Source: rechargeable battery (via USB)
The Healthmate Forever YK15AB is one of the best TENS machines for back pain in the UK.
The reason is that this dual-channel device has a total of 8 pads. You can cover a more significant area of your back, thus giving relief all over. We had a friend of ours who damaged the 2 discs on his lower back, use this with much success. He said it's one of the best pain relief solutions he's had in ages.
We also like how simple it is to use the YK15AB. It's fully automatic that just takes one press to function. Unlike other TENS machines, each of the buttons of this device represents a specific area of your body. If you wanted to use it on your back, you simply press the "Back" button, and the machine does the rest. Each therapy is tailor-made for each specific body part.
You can also choose a particular type of massage by pressing "Knead", "Acu" (acupuncture), and others. The LCD display gives you feedback on your current treatment and how much time is left.
For seniors who have a hard time with devices, this is as easy as it gets for them.
The YK15AB also has a superb battery life compared to others in the market. Some users have even reported it lasted them a month of regular use.
We like the reusable pads as well. They're very easy to clean and maintain, plus they stick really well to the affected area.
Overall, the Healthmate Forever YK15AB is a great TENS machine if you're suffering severe chronic pain. It's stronger than most but much easier to use.
Pros
Intuitive to operate with the buttons that correspond to body parts
8 reusable pads cover a wider area
Automatic, one-button operation
Long battery life
Cons
Might be too strong for some
Intensity increase is not gradual
Rating: 4.7 / 5.0
Specs
Programmes/Modes: 3
Channels: 2
Power Source: rechargeable battery
The TensCare MamaTENS is one of the best TENS machines for labour pains in the UK. This is a device that's specifically designed to relieve the contraction pains.
If you're well into your pregnancy and are interested with the MamaTENS, you'll be happy to know that this device has no side effects for both mummy and baby. In fact, it's recommended by the UK Royal College of Midwives as a natural way to relieve labour pains.
The MamaTENS has a unique three-part program that corresponds to the stages of labour. Program A and B are for the earlier stages and simulate the effects of endorphins. Program C is for the later stages and has a ramp function to increase its effects as the pain becomes unmanageable.
The device doesn't eliminate the pain but makes it much more manageable. For women who want to do it the natural way and want to be 100% aware during childbirth, this is a good way to do it.
MamaTENS is even useful beyond childbirth. It's a great pain relief post-delivery, especially when recovering from a caesarian operation. It can also be used for all-purpose pain relief and is one of the best TENS machines for period pain in the UK.
It's also easy to use so you can use it at a moment's notice. If you're getting ready to give birth soon, MamaTENS is one of the best maternity TENS machines in the UK you should get.
Pros
Clinically proven to be safe with no side effects
Pre-programmed by experts for easy operation
Easy to set up
Effective pain relief during labour
Cons
Different women report varying effects from this unit
Rating: 4.6 / 5.0
Specs
Programmes/Modes: 20
Intensity Levels: 20
Battery Life: 10 hours
Power Source: rechargeable battery (via USB)
The AUVON Dual Channel is one of the most flexible TENS machines you can buy in the UK. It's useful in pain management, muscle relaxation, and stimulation.
A key feature of this device is the 20 different presets which you can use with a wide variety of conditions. Find the best way to relieve pain or tired muscles with kneading, shiatsu, acupuncture and other massage types.
The interface is straightforward to use. Presets are presented in descriptive icons that let you identify that particular mode. The kneading mode, for example, clearly illustrates the action in the icon.
The AUVON sports a visually appealing design. The layout of the device is minimal, with just two-channel buttons (A and B) plus a dial button. There's very little to learn in terms of using the device.
The provided TEN electrode pads are built for comfort and self-adhesion. The package includes two sizes of pads – a smaller 2" and a bigger 2" x 4", great for back pain. The contoured shape of these pads makes it easy to cling to any part of your body, even the crevices. You can use them up to 45 times.
Overall, the AUVON Dual Channel TENS machine is a fantastic, value-for-money device. Battery life is great, and the AUVON gets fully charged in just 20 short minutes. Quick and reliable machine for when you need it the most! And the price is tough to beat
Pros
Dual channels
20 different modes with 20 levels of intensity
Up to 10 hours of battery life
Pads are comfortable and stick well
Cons
Doesn't use reusable pads (will last only up to 45 uses max)
Rating: 4.6 / 5.0
Specs
Programmes/Modes: 4
Intensity Levels: 20
Battery Life: up to 12 hours
Power Source: rechargeable batteries (via USB)
The MedFIt is one of the best wireless TENS machines in the UK. The device is fully compliant with the Medical Device Directive (MDD) to ensure safe operation.
By eliminating wires, you get the freedom of using this pain relief machine whatever you're doing. In fact, we often used the device for pain relief while using that body part (for example, using it on our legs while jogging).
This TENS machine has exceptional battery life and can be recharged up to 1,000 times. With 12 hours of use per charge, you roughly get 12,000 hours of lifetime use with this device.
The device is easy to use, with just four buttons to control the intensity and pick any of its 4 presets. The 20 intensity levels afford you a certain level of fine-tuning to get the perfect electrical shock.
The wireless pads included in this kit are sized larger than the usual pads you see in wired models. The larger coverage means you don't need to be as careful with placement – just slap it in the general location, and you're good to go. You can also relieve a much larger area like your back, so that's always good.
There is a minor oversight, though The package only comes with two USB cable wires, so you can only charge the remote controller and one wireless pad, but not all three. You would have to switch out the fully charged pad for the empty one, which is annoying if you forget.
But overall, a fantastic product. The MedFit allows your get TENS therapy without being bound by wires. Great for people with active lifestyles.
Pros
Wireless pads
Long battery and operating life
20 intensity levels
Cons
Only comes with two charging cables
Rating: 4.6 / 5.0
How Do TENS Machines Work?
TENS machines are composed of a portable unit and leads that end in a sticky pad. The patient sticks the pad end to the affected area and then turns the unit on. The device will then send a small electrical charge to the pad through the skin, and onto the nerve endings to stimulate them. That's why you'll feel a tingling sensation when you try them on.
There are a few principles that explain why TENS machines work. One of them is the Gate Control Theory. The theory goes that the spinal cord acts as a "gate" that can allow or block electrical signals from reaching the brain. A TENS machine's electrical impulses disrupt the spinal cord, preventing the pain signals from reaching the brain. In a way, the pain is still there, but you won't feel it because the brain cannot interpret it.
Another popular theory that explains TENS machines is the Endorphin Release Theory. The electrical charge used by TENS machines only targets the nerve endings of pain receptors. It then interrupts the natural mechanism and triggers the brain to release endorphins. Endorphins, as you may have heard, are "feel-good hormones" that help reduce the pain and give a general "happy" feeling.
Why Do You Need a TENS Machine?
A TENS machine is a natural, drug-free way to help relieve chronic pain. It's used to mitigate those suffering from a wide variety of painful conditions like neck pain, sports injuries, arthritis, and back pain.
TENS machines are great for those who prefer not to use pain medication, or if they have complications from using them. It relies on the body's natural mechanism for pain relief, just giving it a quick "nudge" to get it going.
TENS machines are also commonly used as a sort of mild natural anaesthetic for specific medical procedures. It helps reduce nerve pain and inflammation post-operation.
How TENS Machines Relieve Common Conditions
Sciatica is a chronic condition that causes a sharp, intense pain from your lower back down to your buttocks and hips. It often only affects one side of your body. TENS is a commonly prescribed relief for sciatica sufferers, which provides a more manageable pain response.
Carpal Tunnel Syndrome is a condition of the wrist common for those working with computers for extended periods. It's characterised by severe pain that eventually leads to numbness. Dual-channel TENS is an excellent relief for those who suffer from this condition
Migraines are chronic headaches with various, often unknown, origin, effecting millions of people worldwide. Painkillers are the usual prescription, but TENS machines can give a safer, alternative relief.
Arthritis is a condition common with old age. It's an inflammation of the joints that cause unbearable pain to some. Many professional organisations recommend the use of TENS machines for helping sufferers cope with the daily pain of arthritis.
TENS machines are also commonly used to relieve pain common in women. Treating menstrual cramps is one area where this is used, and there are some wearable TENS machines made for this purpose. TENS machines have even been explored as a natural pain relief for women in labour.
Tendonitis is an inflammation of the joints due to being overworked, common with athletes. It often affects the elbow, hands, and thigh. TENS therapy is a well-known relief for tendonitis due to its ability to reduce inflammation.
Benefits of a TENS Machine
TENS machines offer a lot of other benefits you can look forward to
One of them is that you don't need to rely on medication. You avoid the side effects and health risks of painkillers. There's also the risk of addiction to these substances. Also drugs can become less effective over time as your body adjusts to them, which leads you to use more and more medicine in a vicious cycle that risk your health.
They're also very cost-effective. While the upfront cost is higher, you don't pay for them regularly like you do medication. Medicine needs to be maintained and costs a lot more in the long run.
Even for those not suffering chronic pain, TENS machines are a great relief for fatigued muscles in general. It's great for helping alleviate pain after sports activities, or just a long day in the office.
Finally, it improves overall health and wellness by helping with blood circulation, improving motor function, and even helps with sleep.

What to Look for in a TENS Machine
Before you begin browsing, check why you need to buy a TENS machine in the first place. Consider which area you need relief on, or if you need to treat multiple parts at the same time. And of course the all-important factor – your budget.
Here are a few factors and features you need to consider:
Channels
The number of channels basically tells you how many different pads you can use at any given time. On a two-channel TENS machine, for example, you can use up to four pads, two on each channel.
The number of channels is crucial if you want to treat separate areas of your body at the same time. You can also adjust the intensity of each channel independently of each other. Which mean you can, for instance, turn up the pad for your chronic back pain, while dialling it down for massaging your legs.
Newer TENS models also include quad channels, giving you a total of eight pads. This allows you to cover a wider area, like your back, for example. You'll also encounter isolated channel TENS machines, where you can run different settings and programmes on each channel.
For most purposes, a dual-channel will do the trick. Single-channel TENS machines are rarely recommended because they're roughly the same price as dual channels. Go for quad if you suffer from back pains.
Number of Intensity Levels
The intensity level of your TENS machine tells you the increments in which you can adjust the power. It doesn't tell you how powerful that device is, but rather how "sensitive" changes are.
Having a high-intensity level means you can adjust the power of the TENS machine much more gradually, helping you arrive at that sweet spot better. For example, a TENS machine with 50 intensity levels will increase the power output by 2%, whereas a level of 25 doubles that to 4%.
It's always a good idea to have the highest intensity level you can find. At the minimum, choose a unit with at least 10 intensity levels. As for the power of the machine, there really is no way of knowing how it "feels" other than to try it out.
Programme Modes
TENS machines will have different "modes" that correspond to the various ways or techniques the device works on your body. They tend to mimic massage styles, so the programmes are often named after them, like Swedish, shiatsu, or reflexology.
Programme modes make it easy to use the machine by giving you presets that can be accessed at the touch of a button. This helps you avoid having to tinker with settings like pulse rate or wavelength. Standard programmes include kneading, vibration, and acupuncture.
The more expensive a TENS machine is, the more programmes it will tend to have. While that's great, decide beforehand if you're going to use them. Study the different programmes and see if their effects are beneficial to you. You don't want to splurge on a more expensive machine, then end up only using half of the programmes there.
Timers
Timers are a common feature of TENS machines, and allow you to use them without having to continually check how long they've been running. Different devices have varying timer lengths and increments. The common is up to 60 minutes. Check to see how long you need the timer to be, and buy accordingly.
Battery and Power Source
TENS machines can be power-hungry devices, especially with continued use. That's why you have to consider the power source you will use.
Less expensive models will have replaceable batteries (usually lithium AA batteries). They have the advantage of having no charging time as long as you have spares lying around.
A rechargeable unit is almost always a good investment despite being more expensive. It eliminates the need to have to buy new batteries every now and then, which adds up the cost in the long run.
While not as crucial, the battery life of your TENS machine is also a reasonable consideration. You'll want a device that can run for at least 4 hours. Longer battery life means you charge it less often, which lengthens the lifetime of your battery.
Wireless Pads
Some of the newer TENS machines in the market now have wireless pads. They give you the freedom of using the device without wires getting in the way, so you can still go about doing other things.
Wireless TENS machines come in a variety of forms. Some are simply TENS devices that have wireless pads, while others are entirely wearable TENS machines. Some even let you control settings using your smartphone.
Combo Devices
Some devices go beyond just TENS and offer a variety of other pain and muscle management therapies.
A typical therapy bundled with a TENS machine is EMS. EMS, or electrical muscle stimulation, works on the muscle fibres instead of the nerve endings, contracting them. It's often used by athletes and bodybuilders to help improve muscle mass and strength.
An alternative to TENS is interferential therapy, which is similar to the former that it uses electrical signals. This technique sends two impulses instead of one, which interrupts the pain signals. If TENS is not giving you much relief, this gives you another option to try.